Saint Laurent are dropping a collab with boxing outfitters Everlast
Inspired by photos of Andy Warhol and Jean-Michel Basquiat, it's a total knockout.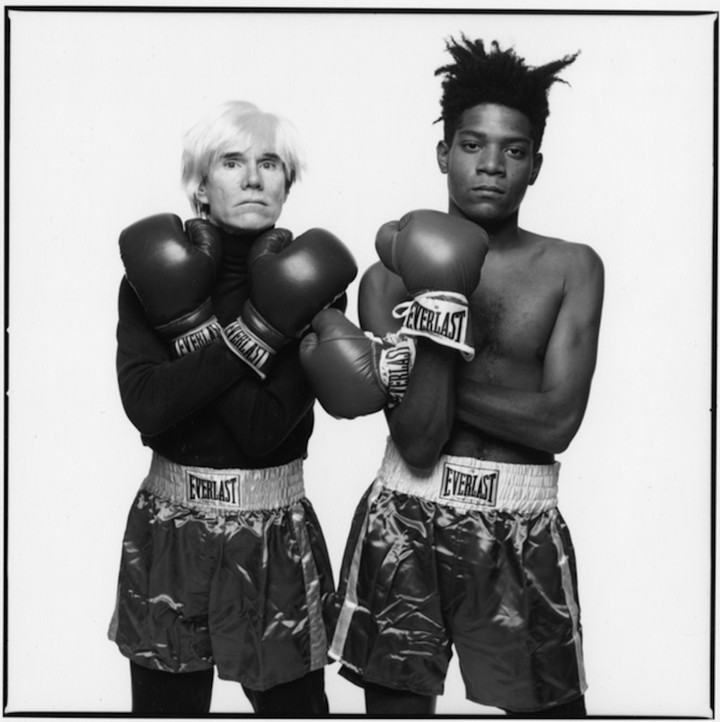 Photography Michael Halsbland
Last year, Saint Laurent announced that it would be hopping across the river from its traditional home on Paris' Left Bank to set up a new flagship: Saint Laurent Rive Droite. Filling the vacancy left on Rue Saint-Honoré by the closure of Colette, the location marked a new chapter for the house, an alternative to the fashion-first retail approach adopted by the lion's share of brands. Intended as a 'culture and lifestyle destination', Anthony Vaccarello sought to translate the Saint Laurent spirit through art, music and as wide a selection of branded paraphernalia, from condoms to lighters, and from yoga mats to pens. The breadth of the new store's remit has also brought about a series of collaborations on products with the finest specialist names around -- Baccarat for drinking glasses, for example, or Bang & Olufsen for speakers.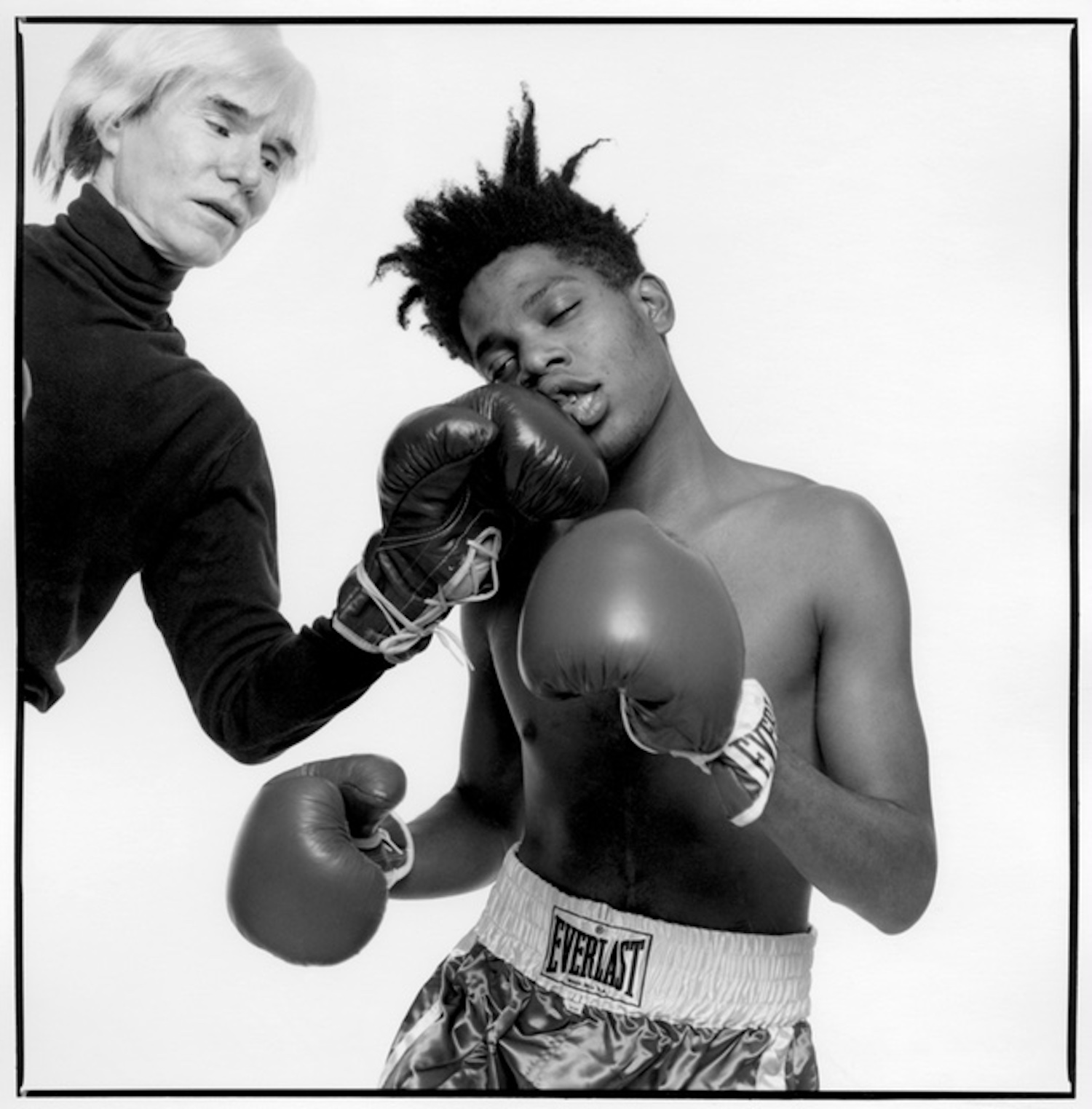 Now, the storied house has thrown its proverbial hat into the ring with storied sportswear manufacturers Everlast, the preferred brand of legendary boxers from Jack Dempsey to Muhammad Ali. The collaboration draws upon Michael Halsband's iconic black and white shots of Andy Warhol and Jean-Michel Basquiat in the brand's boxing gloves and shorts.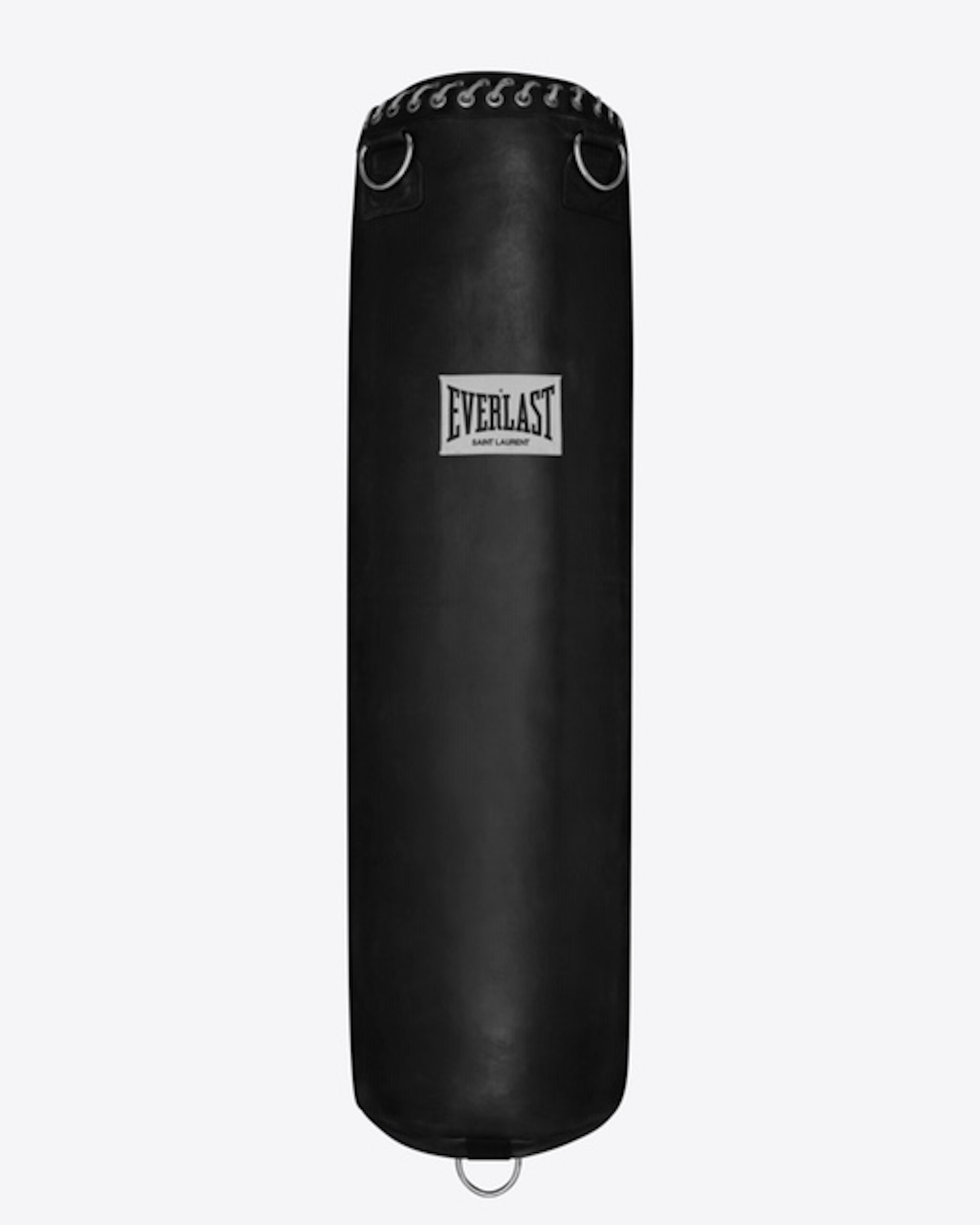 A heavy punching bag is reinterpreted in high-grade black leather, as is protective headgear, ensuring that you're good to go a full 12 rounds and still look stunning coming out the other side. There are also the famous shorts themselves, available in black-and-white satin. The waistband bears a logo designed especially for the collaboration -- a modern accent on the 80s ring gear worn by the iconic art duo. The true K.O. of the collaboration, however, are the individually handcrafted gloves, produced in small batches in full-grain leather for the perfect left-right combination.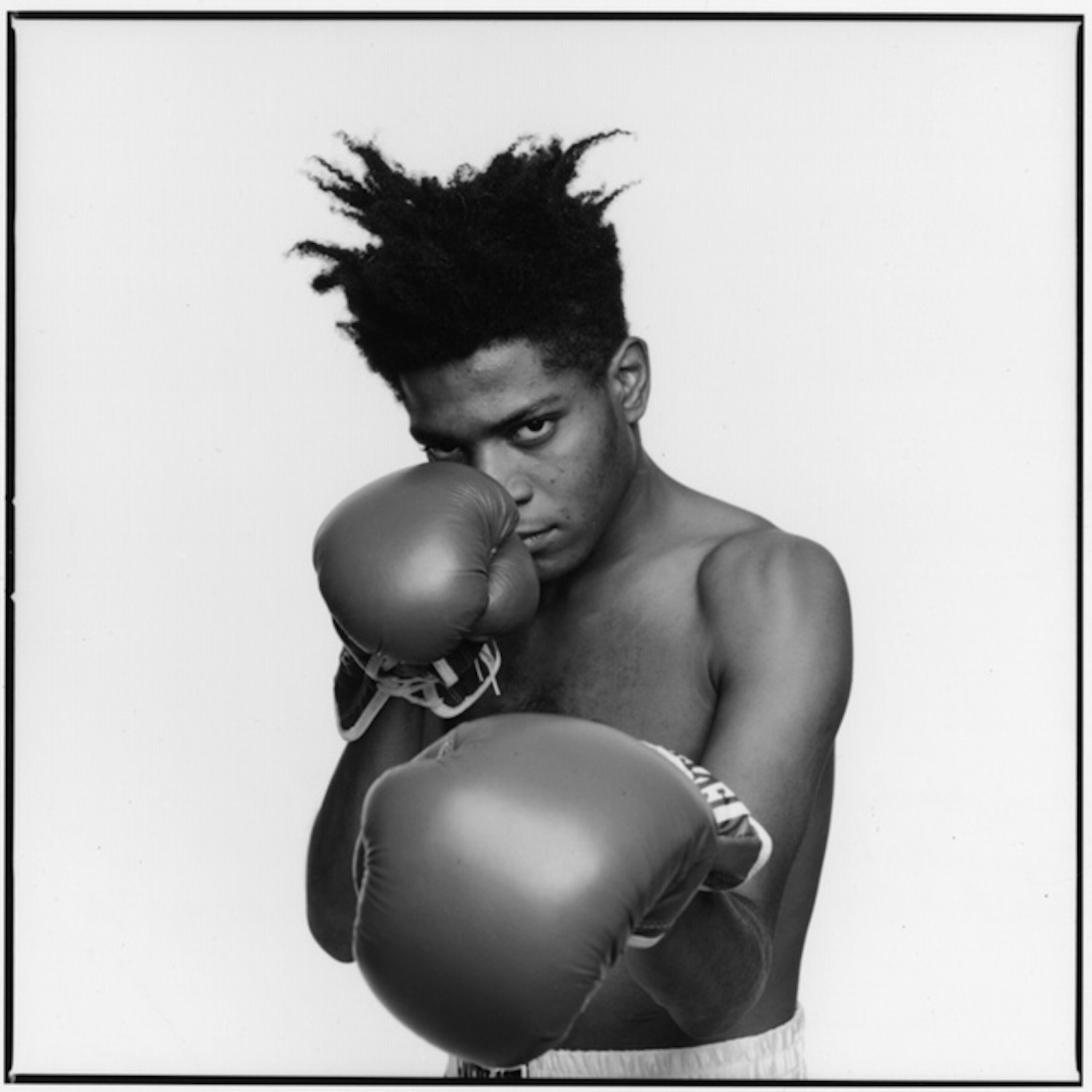 Available exclusively at Saint Laurent Rive Droite, it's probably worth dusting off your jabs and hooks to stand a chance of copping.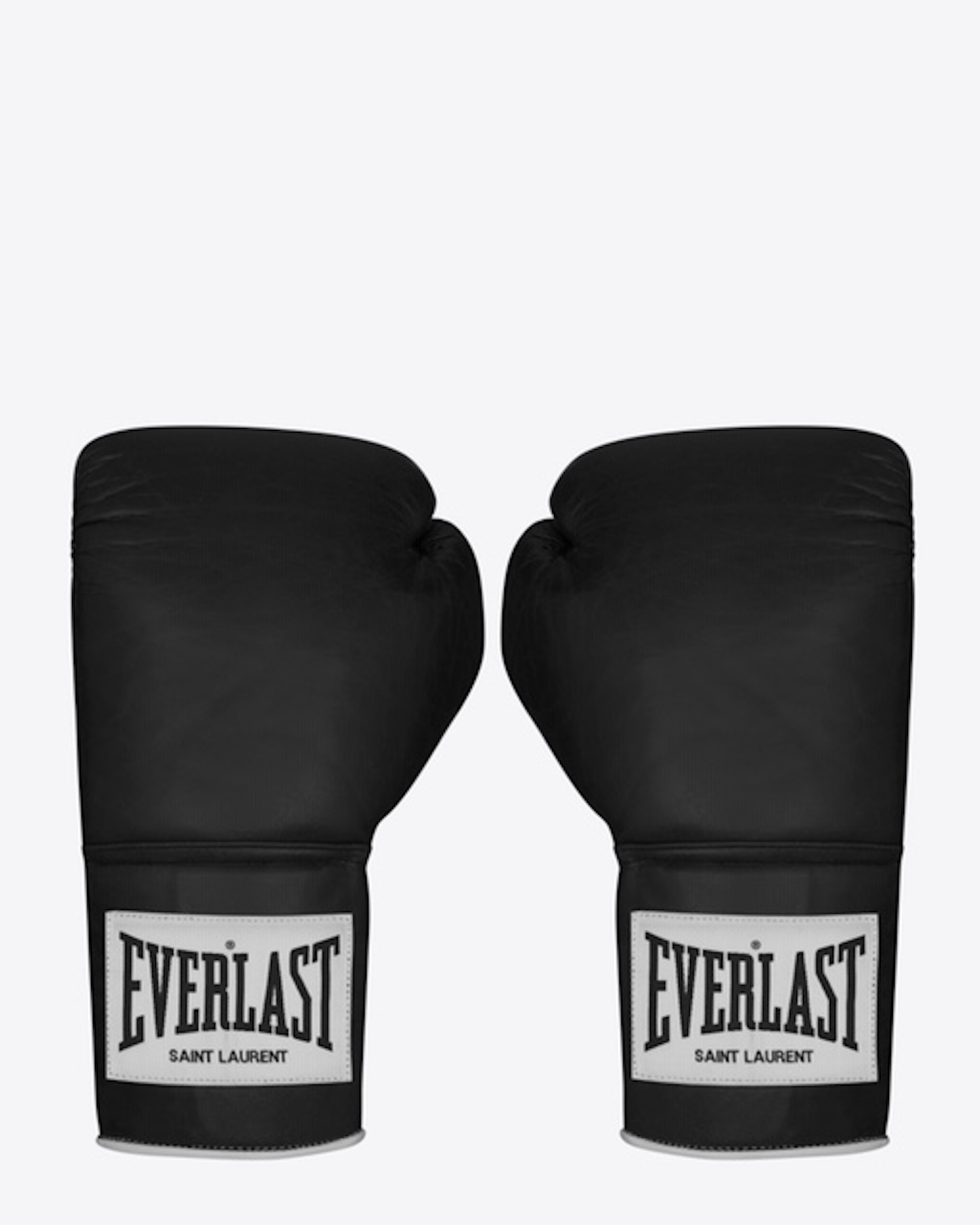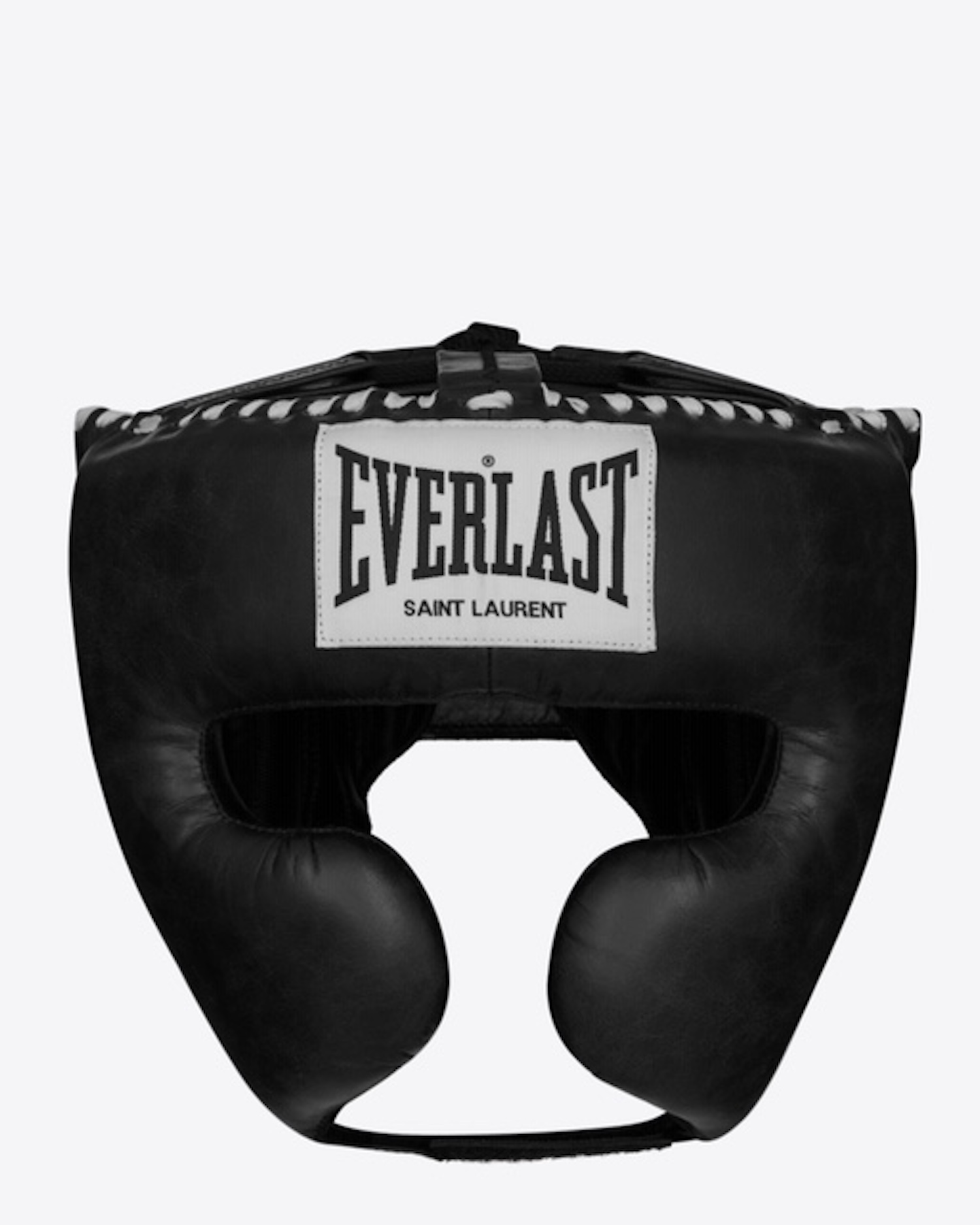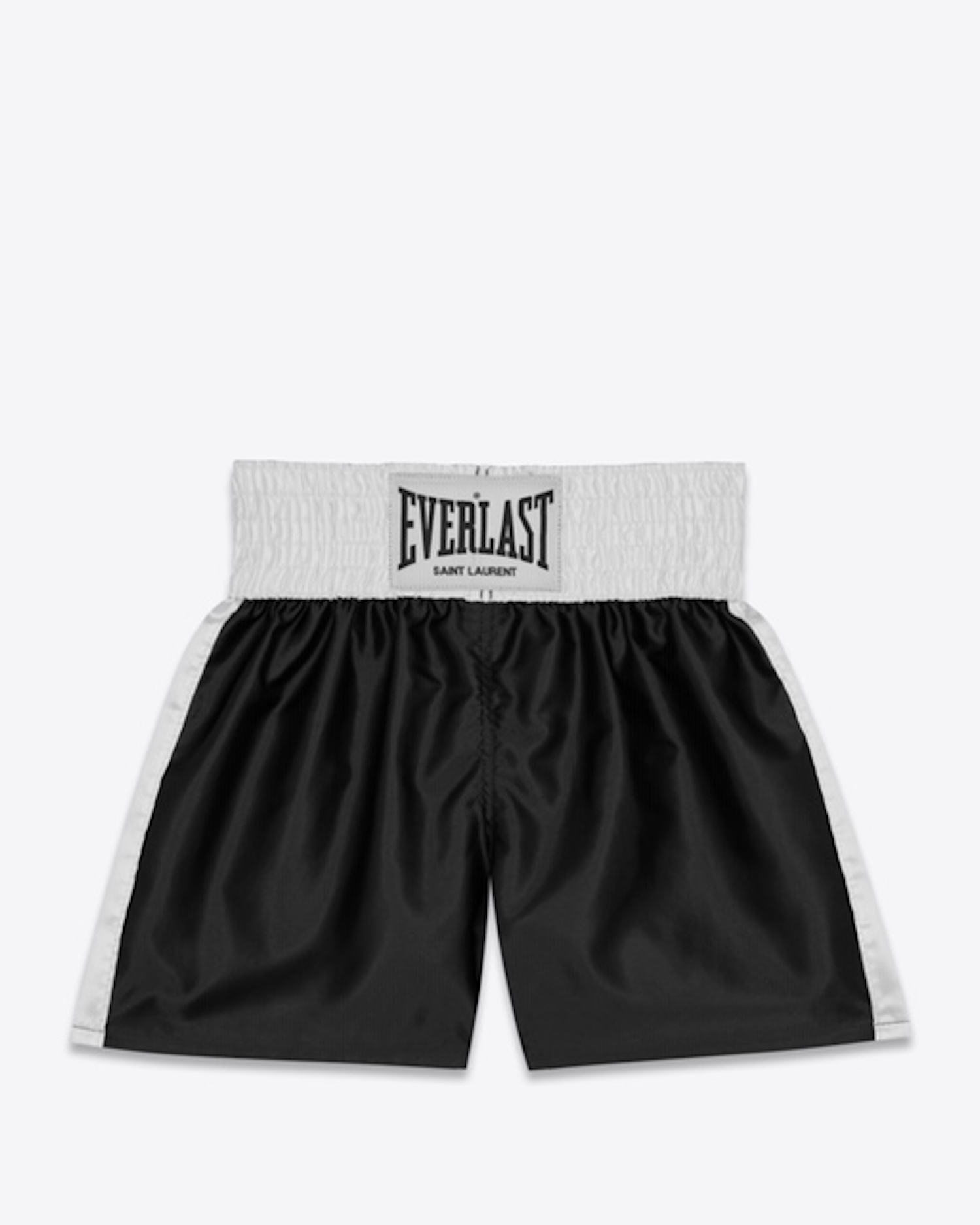 Credits
---
Images unless otherwise credited courtesy of Saint Laurent Paris