Swedish menswear pioneers Très Bien have arrived in London
Here's everything you need to know about Soho's hottest new shopping destination.
Swedish menswear retailer Très Bien has been on what you would modestly describe as an upward trajectory over the past 14 years. Founded in 2006 by brothers Simon and Hannes Hogeman, together with entrepreneurs Björn Lindén and Jakob Törnberg, the pioneering collective quickly made a name for themselves as an influential online store with their eye for mixing emerging 90s-inspired sportswear and streetwear brands with classic European fashion labels.
After providing Malmö locals with their carefully curated selection of men's fashion for over a decade, Simon and Hannes have decided to bring Très Bien to London. Today, they open with a two-storey location in Soho.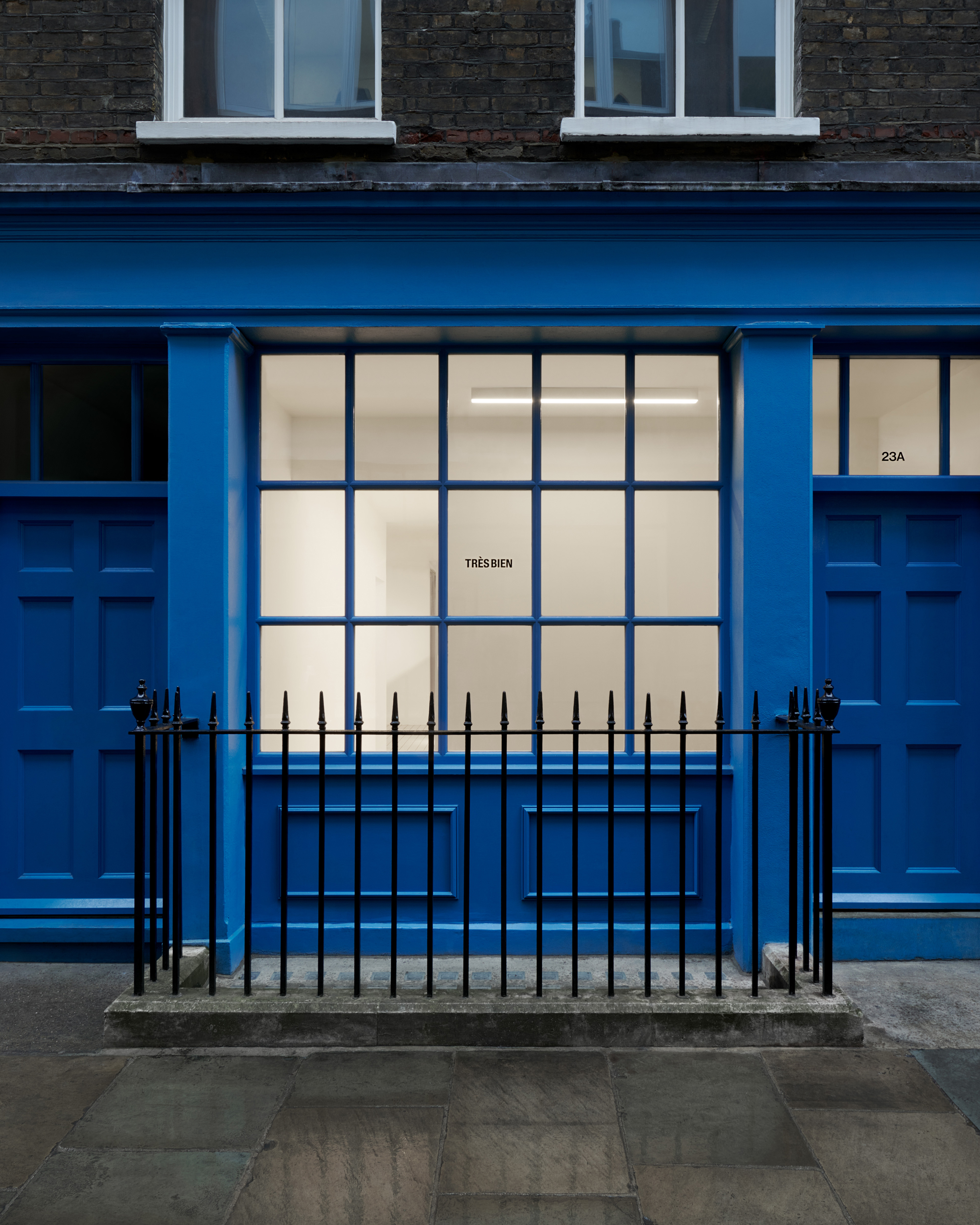 Visitors to the space, inspired by mid-century Swedish public housing and designed by longtime collaborators MP12, can expect to find the rails filled with contemporary names such as Kiko Kostadinov and Our Legacy alongside staple pieces from Prada and Raf Simons. Plus, there's a selection of the e-tailer's eponymous ready to wear line, which has been in production since 2014.
Before feasting your eyes on all that luxurious fashion however, you'll have to navigate around a white dividing wall at the very front of the store that hides the interior from Soho. "That wall is the point where London ends and Très Bien begins," the founders explain. "We have a Georgian exterior on Meard Street, but as you enter the British influences are set aside and replaced with something totally different."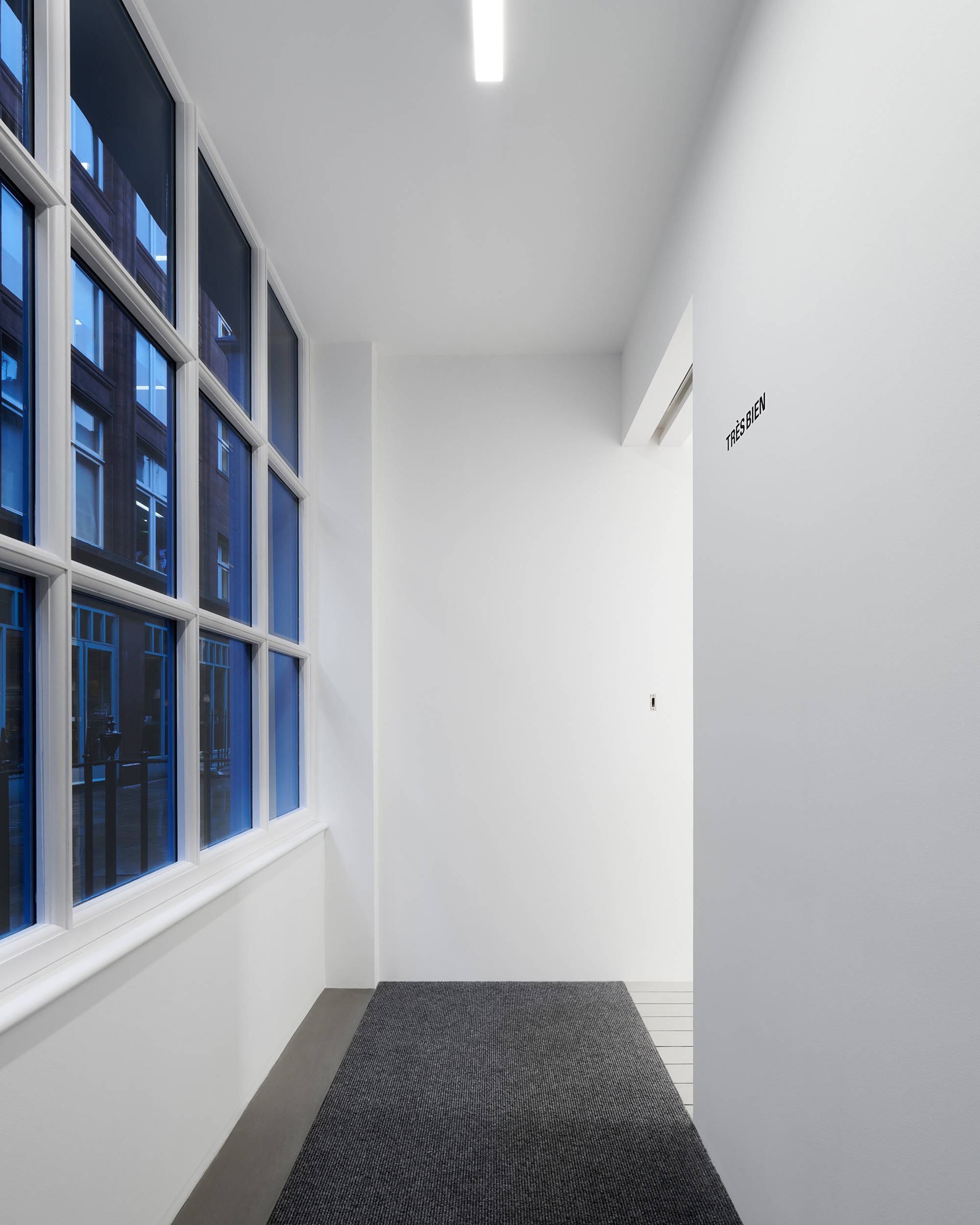 Ahead of the store opening on Friday 13 March (lucky for some!), we spoke with the two brothers to get the lowdown on all things Très Bien and some more information behind their swanky Soho location.
Could you give our readers a brief history of Très Bien?
Très Bien started out as curated multi-brand e-commerce in 2006, blurring the lines between streetwear and fashion. Très Bien 2020 is everything it was in 2006 just better, even more curated. The founding members are still as involved as they were in the start and the taste is still personal. When our taste evolves, Très Bien evolves as a company -- simple as that.
Could you tell us a little bit about your working relationship with MP12 on the store?
We've known each other for years as friends and the first project we did together was a while back when they helped us redo our HQ store in Malmö, Sweden. We share a lot of the same references and have similar taste. And they're obviously very talented so the choice to work with them was super easy.
Why come to London now?
We've been wanting to open a store outside of Sweden for years, to be able to show off our world and ideas in a physical way to more people. London is the city we always came back to when discussing this internally because we feel like home here. A lot of our cultural references come from here so it just makes perfect sense for us.
Soho was really the only choice for us, we haven't looked anywhere elsewhere to be honest. Growing up with an interest in fashion and culture, Soho was really the place where it happened so we wanna try and help Soho become an even more inspiring place for people to come and visit.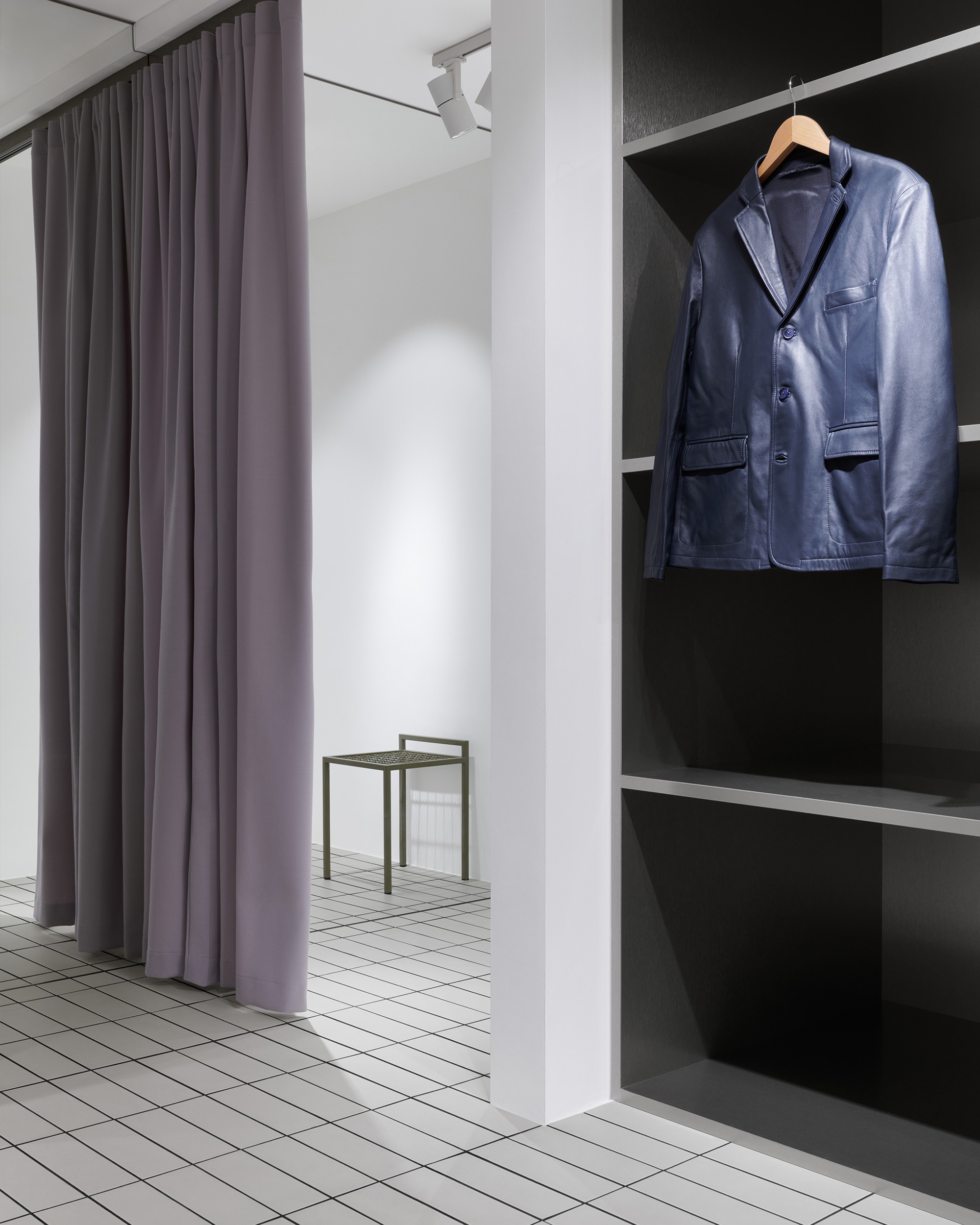 What inspires the designs of Très Bien's own-brand clothing?
The Tres Bien collection is a fusion of classic cuts and sportswear and the line also references the Très Bien DNA of music, counter culture and present expressions. We focus on high quality and returning styles and the collection is product-oriented, rather than revolving around seasonal themes. You could simplify it by saying it is really wearable styles tweaked into something extra using luxurious fabrics and a more designed fit. We produce all fits in-house and it's a limited run made of every style.
Are there any plans to do collabs with London brands?
We have a lot of really exciting projects in the works, both with London brands and designers and brands based elsewhere. It'll be the type of store where you will want to come by often because there will be interesting things of all sorts happening regularly. But not too regularly, as we're still as picky and cautious as always.
Which other stores do you guys shop in that have inspired your work?
The DSM location is probably gonna remain our favourite store of all time but we can't say it inspired us to open since we opened about the same time. Opening Ceremony and Colette if we have to choose stores that have partly inspired. Also, an underdog, Beneath in Stockholm. That was something else when they opened back in maybe 2003, 2004 or so. The Hideout in London for streetwear too.
How important is a physical store in the Instagram generation of instant purchasing?
I feel like the retail climate today in fashion is so loud and fast, that a lot of people stopped caring about why they wanna sell or buy clothes. Our London store will be a constant rotating curation of our already quite curated selection of brands and designers. Some weeks you can walk in and find nothing and other weeks you'd love every piece hanging in there. It will be about coming back often and see what's available now and have a chat with the staff. A nice and friendly retail environment.
How do you decide what goes in the Souvenir Shop? Whoever is selecting has impeccable taste, as i-D is stocked!
I think our entire company is functioning in the same kind of way. We have a solid foundation of taste and references of what Très Bien is. Souvenir is our way of defining that even more with things, books, publications and the occasional piece of clothing. It looks a bit random on occasion, but it's all quite thought through. And yes, of course, we have i-D. It's the OG fashion magazine for us, so it's very important!
Très Bien London is located on 23A Meard Street in Soho, London and is open from 13 March 2020.