Want a role in Euphoria season 2?
There's an open casting call – no acting experience required.
|
21 January 2020, 12:41pm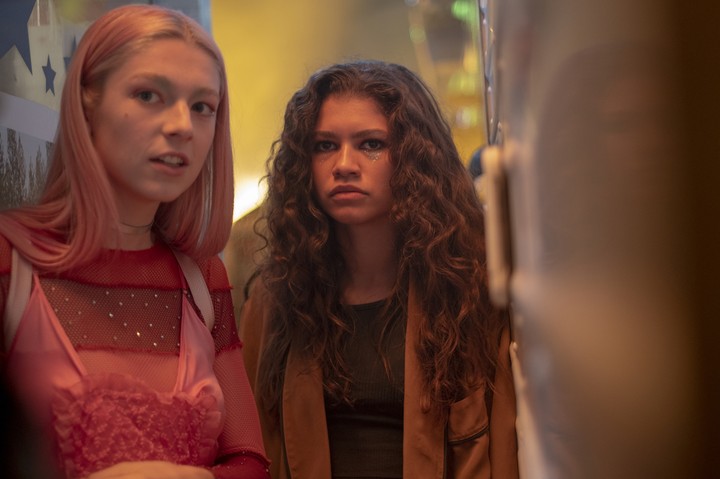 Photo Courtesy of Eddy Chen/HBO
While official dates have yet to be released, a second season of HBO's Euphoria is definitely returning to our screens some time this year. Exciting detail: this time around, you have the opportunity to join its spellbinding cast alongside actress-turned-singer Zendaya and trans activist Hunter Schafer. HBO, along with production company du jour A24, just posted an open casting call for new characters. While they're not asking for any acting experience, you do have to be 18 or over and based in the US. Interested? Fill out this Google form before the 27th of January.
The following roles are up for grabs. Tag yourselves... we're Darian with elements of Serena.
Darian: 18+ to play 17. Any ethnicity. An outsider. Sensitive. Vulnerable. Mischievous. Definitely not the cool kid at school but one of the more interesting kids. Could struggle with addiction.
Ray: 18+ to play 17. Any ethnicity. Attractive with an edge. Working class. Pure heart. Scrappy but a fighter. Not verbose or educated but has all the words he needs. Attractive in a real and accessible way. Might be going nowhere in life but has a smile so genuine it's not depressing.
Ami: 18-20's. Drug Addict. Stripper. Hates her boyfriend. Talks shit. Can't read a room. Has a big mouth. Can make a bad situation worse.
Serena: 50's+. Caucasian. Sassy and tough. A real character. The kind of woman who partied her whole life and attended every White Snake concert and now she has several different hustles just to make a living.
The show, the first season of which has been a global hit, dives into the lives of American high schoolers, navigating a world defined by taboo sex, narcotics, house parties, dating apps and cam-girling. Treading the fine line between fetishisation and fantasy, it's been described as Kids meets Trainspotting, or 'Skins... but actually good'.
Euphoria's second season begins filming in March. Keep an eye on their Instagram for updates.