See Charlotte Rampling slap Marc Jacobs for Givenchy
Shot by Craig McDean, the house's SS20 campaign pairs the actress' timeless poise with the designer's chic flamboyance.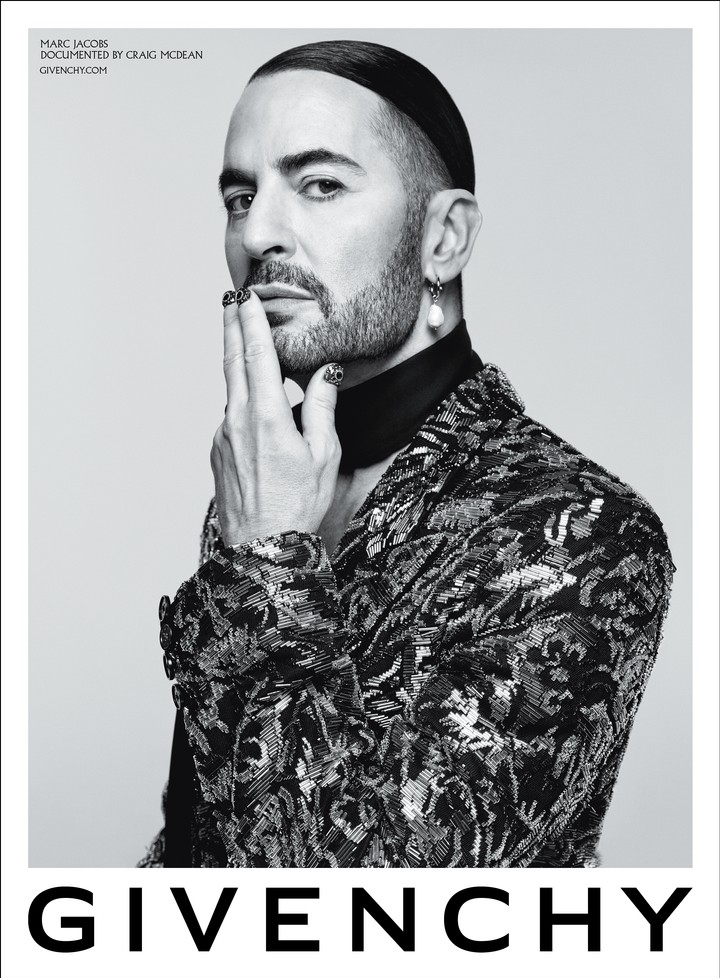 Photography Craig McDean
Givenchy likes to tap the big guns. After last season's #Arivenchy, featuring none other than Ariana Grande as the solo star of the AW19 campaign, the house has returned with two equally glitzy faces for SS20.
The perfect fashion pairing, exuding both flamboyance and cool poise, the Marc Jacobs and iconic, Oscar-nominated actress Charlotte Rampling sit for Craig McDean, a longtime collaborator of the house. Honouring its 'Givenchy sitting' style of portraiture, the pair wear key pieces from Artistic Director Claire Waight-Keller's menswear and womenswear collections, shot in black and white to evoke memories of Paris and New York in the 90s.
In a delicately embroidered black lace dress, Charlotte embodies the composed elegance synonymous with Givenchy. She serves as the perfect counterpoint to a beaded-jacket-clad Marc, whose pearl earring and bejewelled nails only accentuate the energy of chic eccentricity the designer's been known for throughout his career.
The duo's distinctive personalities take centre-stage in the subtle and surreal film. Across two simultaneous shots, the legendary actress attempts to school the designer in her craft -- albeit to mixed success. In a separate Instagram post, a cheeky Marc even gets a clap round the face for repeatedly insisting to Charlotte that she is, in fact, Charlotte Rampling. It's all but a joke among old friends, though: their friendship goes as the early 00s, when Charlotte appeared in a Marc Jacobs SS04 campaign.