Europe's biggest-ever Cindy Sherman retrospective is coming in 2020
Held at the Fondation Louis Vuitton, the exhibition will place the artist's best-known and never-before-seen works on show.
|
03 January 2020, 12:29pm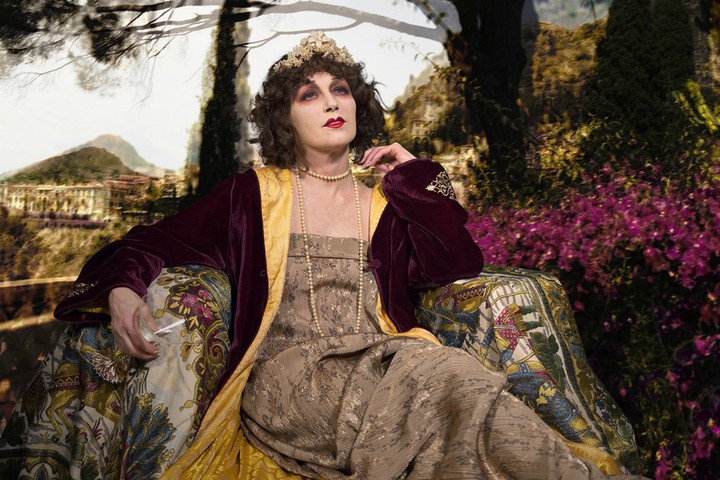 Fondation Louis Vuitton
It's set to be a good year for Cindy Sherman fans. After last summer's gift of a retrospective of the American artist and photographer's eerie self-portraiture at London's National Portrait Gallery, a new exhibition of her agenda-setting work has been announced at Paris' Fondation Louis Vuitton. And it's her biggest ever on this side of the Atlantic.
Running between April 1 and August 31, A retrospective (1975 - 2020) will offer the most comprehensive collection of the artists' work in Europe for the past ten years, with numerous new and never-before-seen works on display. With over 300 images on show, attendees can expect to see the most recognisable series from across the breadth of Cindy's career, like 'Untitled Film Stills' (1977-80) and 'Hollywood and Hamptons Type' (2000) too.
To be held in tandem to the show is Crossing Views, which will see works of Cindy's placed in visual conversation with those from the Fondation Louis Vuitton's private collection. Comprised of 60 works in total, including pieces by Andy Warhol, Marina Abramović and Louise Bourgeois, the exhibition's focus is "the theme of the portrait and its interpretation through different approaches and media: painting, photography, sculpture, video, and installation," according to the Fondation.
The most vigilant among you will know that this isn't the first pairing of the visual artist and one of Paris' proudest houses. Back in 2014, Cindy collaborated on a limited edition bag inspired by the hotel stickers found on vintage Vuitton trunks, with printed patches bearing the artist's likeness -- a ready-to-wear artwork, if you will.