This Netflix film explores the mom and pop store that was a gay porn oasis
Rachel Mason's 'Circus of Books' is a deep dive into the cornershop cornucopia of queer kink her straight-laced parents Karen and Barry ran for thirty years.
Although it reigned as LA's premier cornucopia of gay kink for over 30 years, Circus of Books didn't look like much from the outside. Unlike the neon-lit dungeon fit out of some modern sex shops, the store had a cute peachy exterior, and the plainly functional grey decor of a wholesale office supplier. Behind swinging shutters (responsibly labeled "18+") were gay porn DVDs of every niche and persuasion, and a wall of dildos with sizes ranging from Chomp bar to traffic cone. Most unique was the store's $1 shelves of LGBT+ pulp fiction and literature, and the unparalleled magazine archive, from classic gay porn titles like Honcho and Inches, to straight ones, like Playgirl, that gay audiences saw with new eyes.

When I visited Circus of Books in 2017, the mags were going cheap. Three for 10 bucks I think. But there was something poignant about seeing these things — so often buried under mattresses — out in the open, with handwritten labels describing titles and dates. Cover models were gym-jacked or waif-like, with buzz cuts or lush locks: a physical index of evolving tastes, each one catalogued with care.
In her brilliant new Netflix documentary Circus of Books, Rachel Mason takes a loving crowbar to store's previously sealed history, rightly cementing it as a beacon for gay men in less accepting times. Her access is a documentarian's dream: her straight-laced parents Karen and Barry Mason ran the store until it closed in 2019. "For so many years I've realised the impact of the store on the wider culture," Mason says. "I also know that I was the only one my mom would ever let in to do [a film], so I had to do it if it was gonna happen."
Circus of Books uses the store as a jumping-off point to explore the rich history of queer activism in LA, changing porn habits, and for Mason to ask tough questions about sex and religion -- many of them directed at her own observant Jewish mom, Karen. There's fun archive X-rated footage and interviews with adult industry legends like Hustler publisher Larry Flynt and porn icon Jeff Stryker, as well as touching insights from the store's former employees. "Working in a porn store had always been a dream of mine," says the drag superstar Alaska, a former shop gal at Circus of Books, whose reflections light up the screen in Mason's film. "I tried to be kind and non-judgmental with everyone. Human interaction is in such short supply these days, so physical locations where people can look one another in the eye and bond over shared interests -- even if it's poppers and lube -- are vitally important."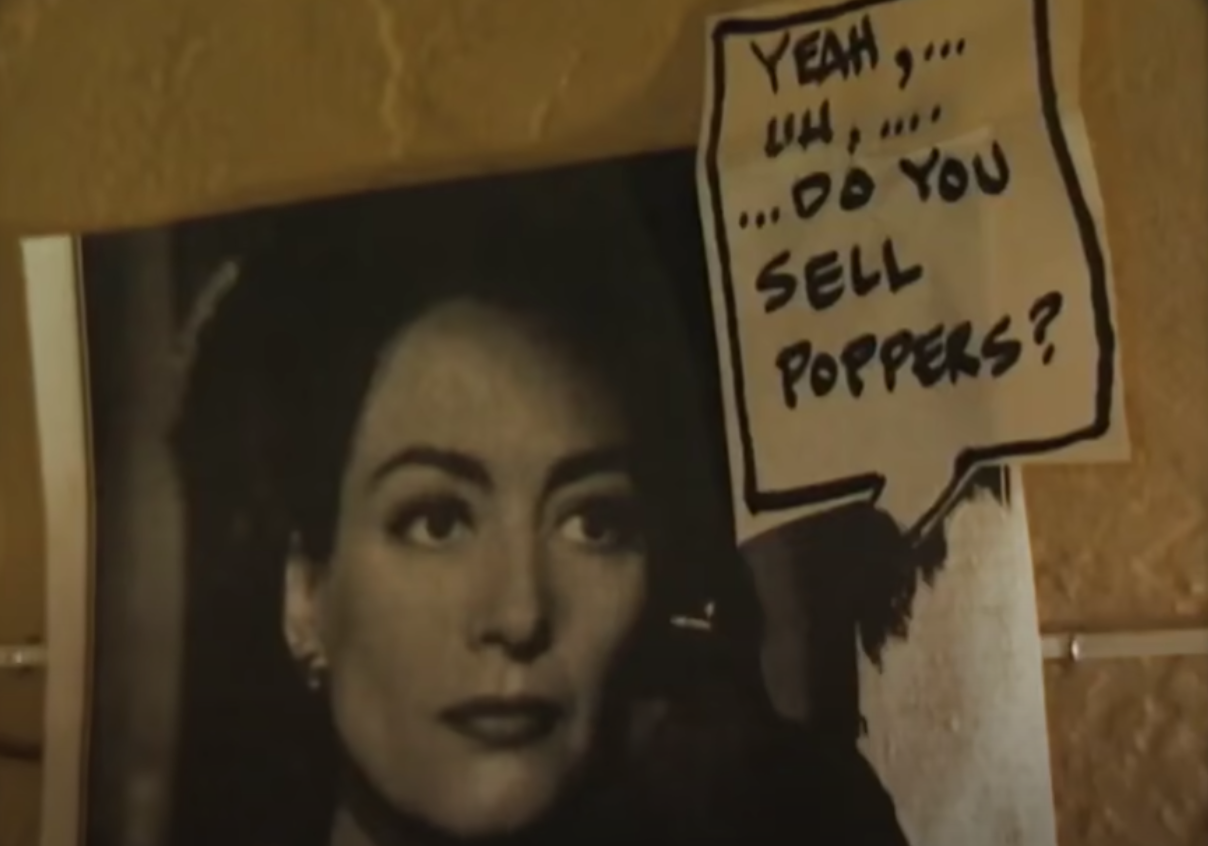 A few weeks before the film's release, director Mason was in high spirits and chatty when reached by phone in LA, though she admitted feeling "bittersweet" about the film's release in the time of COVID quarantine. "It's ironic that we're watching a film about a store where people are coming together," she says. "The reaction could be an even greater nostalgia for when people socialised -- and maybe when we come out of this hibernation, we can find a way to appreciate the company of other people more."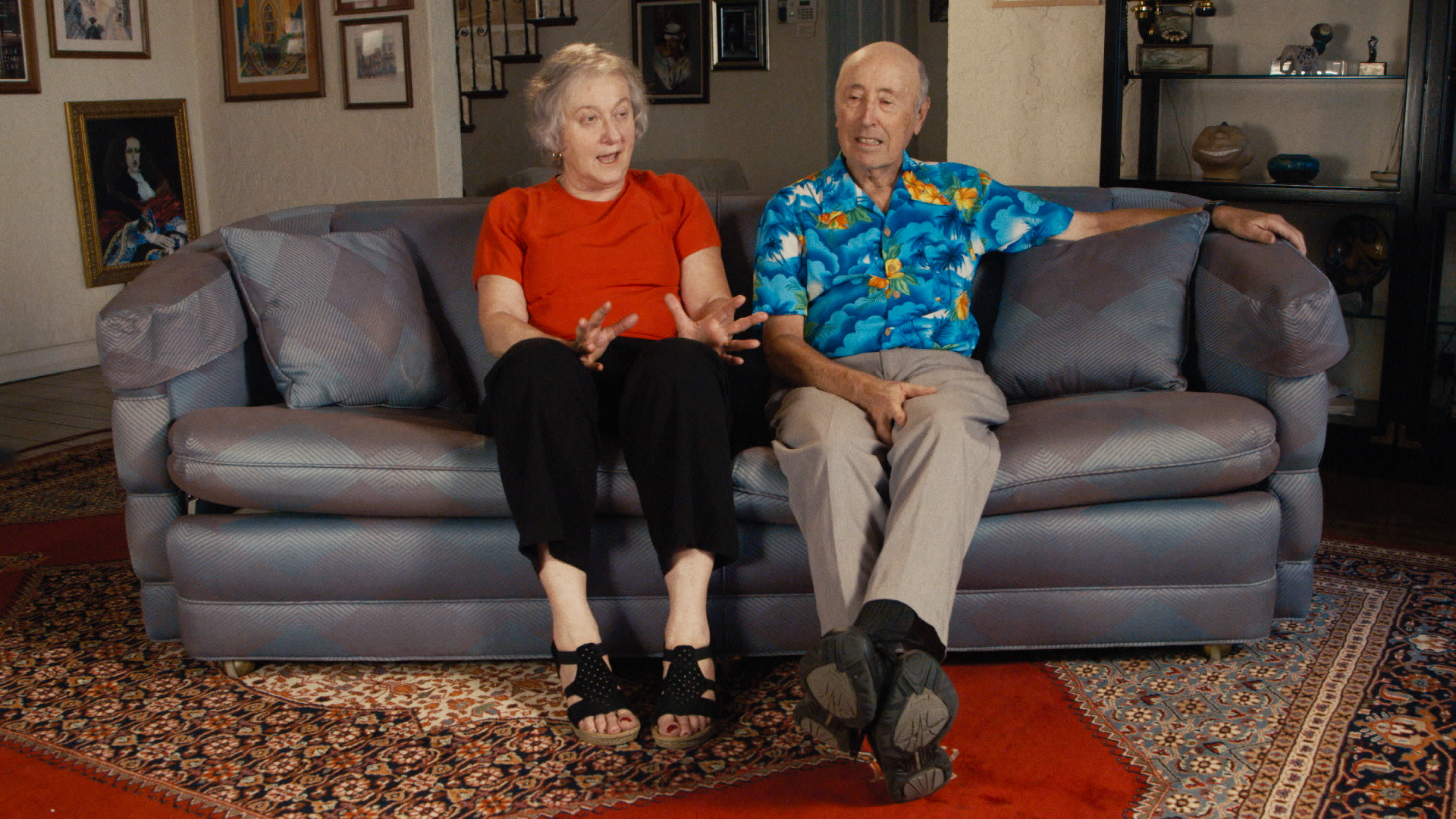 You didn't exactly grow up behind the register of Circus of Books. When did you first realise what the place was?
I went to school in the Valley, which is kind of a trashy suburb part of LA, and I was friends with all the gay kids, artists, and weirdos. When they were like, "I wanna go to Circus of Books," I was like, "What? That's so weird -- that's my parent's store, and my parents are not cool." So going into the adult section with my friends, was like, "Oh wow, actually this is kind of awesome and crazy." It was just a strange revelation that I had to reconcile these two worlds.
My parents would work exclusively in a dingy little back office. One summer, my job was to write all the filing cabinet titles. So I was writing the names of production companies, like Raging Bull, COLT, Huge, Catalina. I didn't realise that I was writing the names of the biggest porn producing companies! In a way I was numb to it, because it was boring and not interesting, and my mom would be yelling at me to get it done right.
Did you feel any personal hesitation about exploring your family history? The film brings up some painful topics.
Well, yeah. My family are very private people. But I had a very strong sense of showing the ethics of what my parents had been through, not just as people who were in early in the gay community, but in the sex industry. People in the sex business are marginalised and often vilified in absurd ways, even though everyone consumes pornography, really. I hated -- I still hate -- the way my mom feels a sense of shame and secrecy about it. So it's my way of saying "Look, it's really not the case that this is not a shameful thing."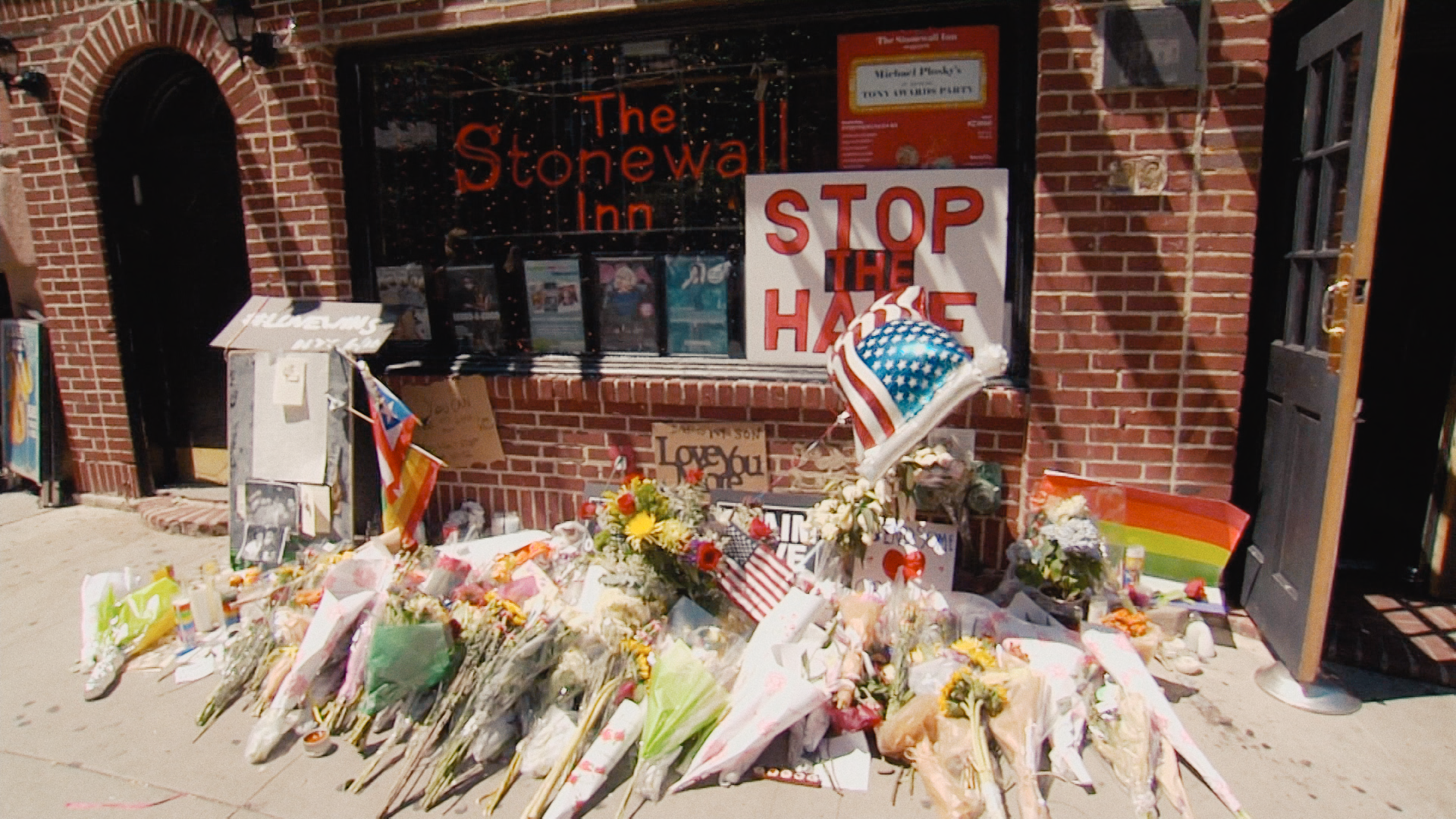 Was that point of view especially hard to hear as a queer person yourself?
I think my mom just speaks the party line of religion that pervades so much of American culture and global culture. In the US, the government is Judaeo-Christian in a way that [strict] religious Jews are in line with the ultra right-wing Christians, condemning of sex and anything gay. So yeah, when my mom was speaking I would think it was the ultimate hypocrisy. She always had this ability to be on both sides at the same time. I did want to point to my mom's hypocrisy, and I think that is something that is valuable in the film, that my mom is a real reflection of many people -- it just so happens that she's sold a lot of gay porn!
The film explores LA's gay activism pre-Stonewall. Is that something you were keen to spotlight given that it's lesser known than New York's activism?
Absolutely. New York is what made it into the history books: Stonewall was huge and it was explosive. In LA it was a quiet protest, but to go against the police at that time was just as scary. The community in LA was a big mix of people -- it was not just white people in Hollywood and black people on the South Side and Hispanic people on the East Side -- it was a real coalition of different cultures coming together and fighting for gay rights. I just wanna raise my hand and say, "Hey, by the way, this is what was going on on the West Coast."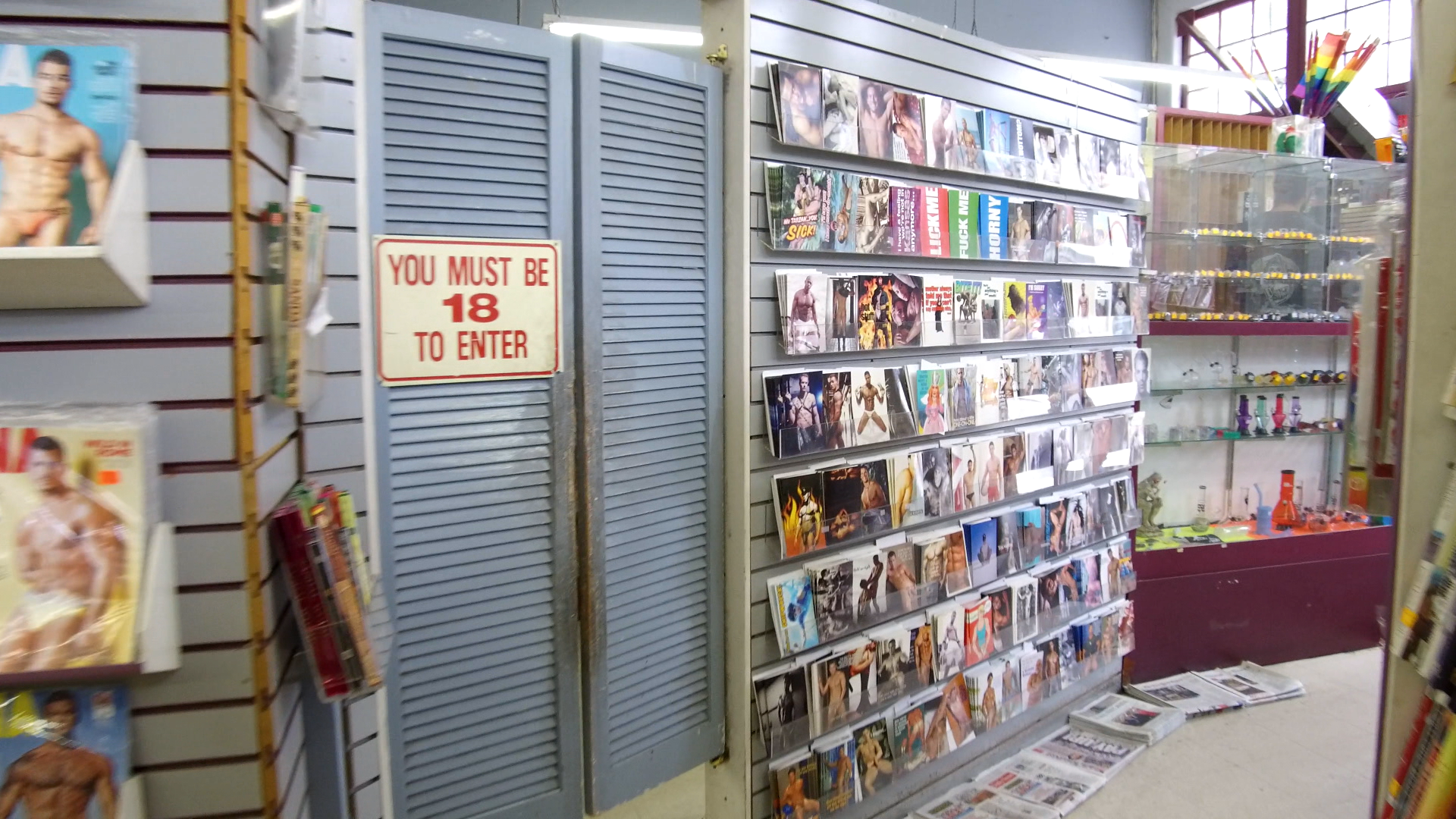 Some people might say that we don't need a place like Circus of Books in the digital age. Others, like myself, are sorrowful for the loss of a bricks-and-mortar beacon for the gay community in LA. Do you see both sides of that argument?
Definitely. I mean, its closing is in some ways because of the internet, and because to be gay is not so offensive to the world any more. That's obviously awesome. But at the same time, it's a loss of a real culture. At one point in the film, Alaska talks about bandanas, and there was this whole underground language that was connected to symbols. And things like that are really just a beautiful and exciting piece of history. To this day I love anything that's camp -- making fun of our society. I think a cornerstone of gay culture is being able to make fun of the mainstream. So the more that being gay becomes mainstream, the less of that we have.
Do you have any favourite porn titles from Circus of Books?
I really loved A Rim With A View. There was actually a really great sequence that we had to cut, where Alaska was reading some titles. One of them was the "Harry Squatter" series. It was like, Harry Squatter and the Sorcerer's Bone.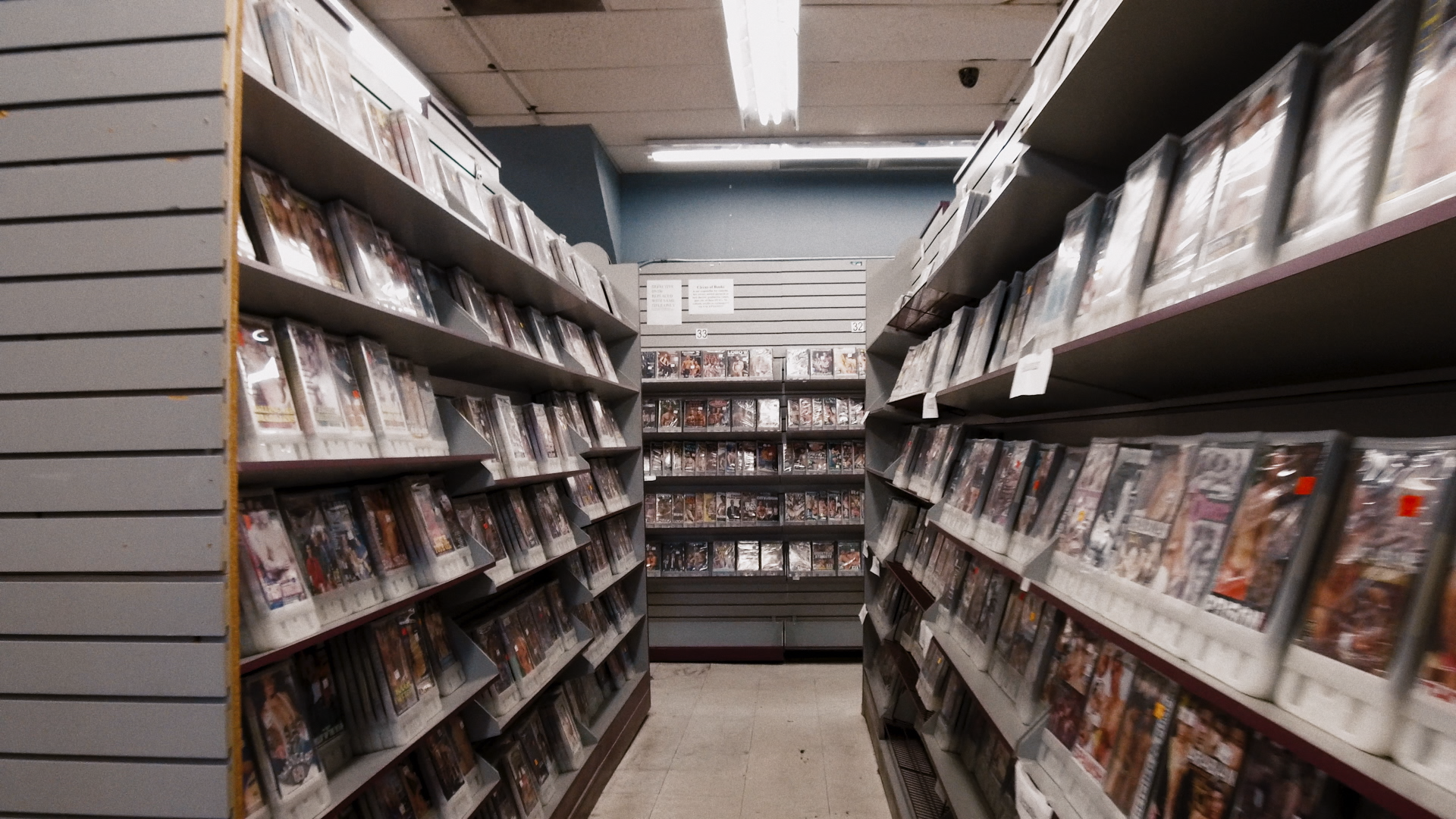 Was there any hesitation from distributors about putting this film out, given the subject matter?
I was surprised that I didn't receive that type of pushback. And we're here in this moment where we're watching Tiger King and seeing people getting their arms chewed off on television -- funnily enough, porn doesn't even seem to raise an eyebrow any more. But I did wonder if I had to blur out some of the dicks. When I had my first Netflix meeting, I said "I'm just wondering if I have to do any blurring," and they said "no, not at all." And I thought "Oh, that's awesome!"
Circus of Books is on Netflix now. Rachel Mason — who's also an artist and musician — just released her new music video , shot in Circus of Books, starring Peaches and her partner Buck Angel.