Paco Rabanne's gothic symbolism for AW20
It explored the conflicting history of the vaults of Paris' Conciergerie, where revolutions and royalty coexisted.
|
28 February 2020, 12:26pm
Mitchell Sams
"It's about feminine strength mixed together with the mystical," Paco Rabanne's Creative Director Julien Dossena says backstage, summarising his incredible and moving AW20 collection. The show was staged in the medieval gothic vaults beneath the Conciergerie on Ile de la Cité -- once the home of French royalty, and then during the revolution, a prison to torment them, where Marie Antoinette famously was imprisoned. These conflicting histories -- between progression and repression, royalty and revolution -- were configured and explored in a spellbinding show.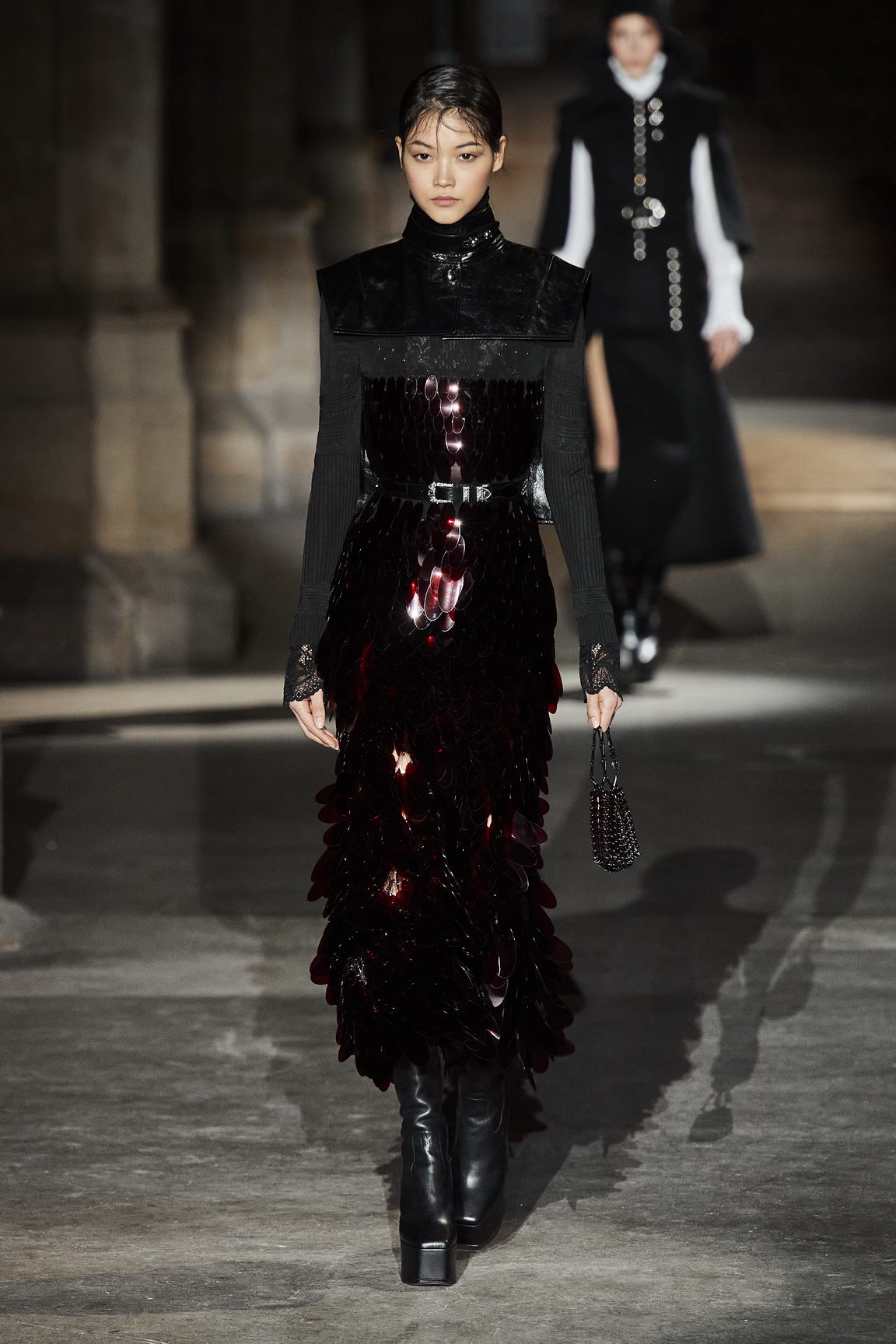 Soundtracked by simple and beautiful monastic chanting, the opening look, a black tunic, covered in floral embroidery, resembled the garb of an off-duty medieval knight. It set the tone for a show that explored historical dress -- priestly vestments, cultish robing, saintly cloaks, decadent embellished dresses -- as a way of speaking to a woman's power in the world today, and a way to celebrate the power and beauty of craft.
These historical looks were all subtly updated, made modern; worn with towering red leather high heels, or animal print combat boots, carrying modern updates of Paco's iconic 1969 bag. Paco's space age Barbarella-isms were historicised: chain mail dresses resembling real chain mail, a literal play on a dress as armour, worn with embellished chain headpieces. "I wanted to take all these most traditional and delicate approaches to craft, but put them through the filter of Paco Rabanne, find something new and radical in them," Julien says. "It was about a collision of different times in the silhouette but I wanted to make it contemporary. I wanted it to feel refined and fragile, but a fragility that gives you a lot of strength, lots of presence and volume."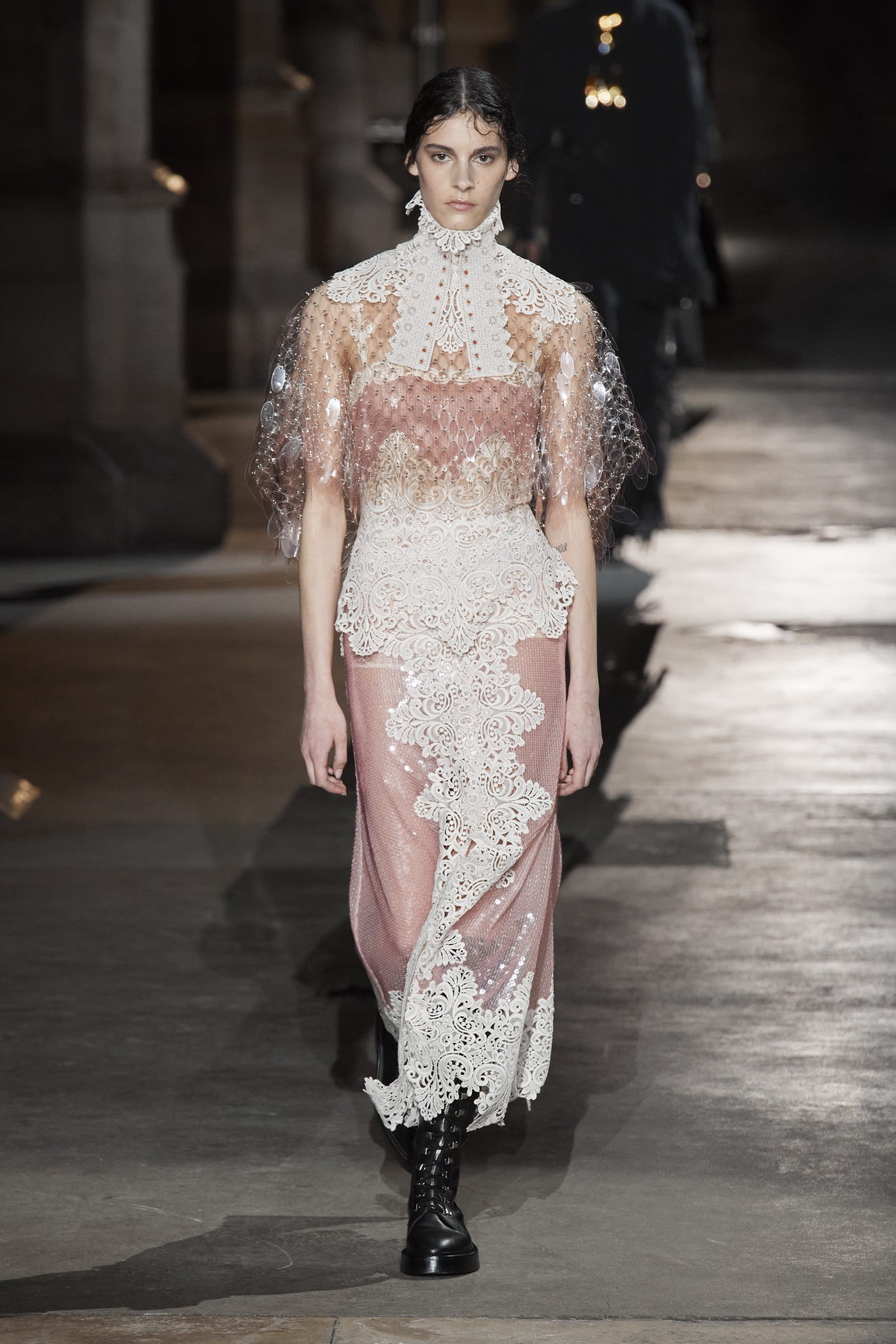 The most eye-catching pieces were those aforementioned chain mail dresses -- printed on, tassled, resembling the robes worn during obscure ceremonies, of lost bands of female warriors, carrying that strength Julien mentioned. Elsewhere there were ornate tapestry dresses and simple white lace to grey woollen capelets. It all carried with it some mythical feeling, like witnessing the rites of an obscure cult, who've plucked their rituals from across history. In these gothic cloisters, it felt like a beautiful moment, laced with symbolism.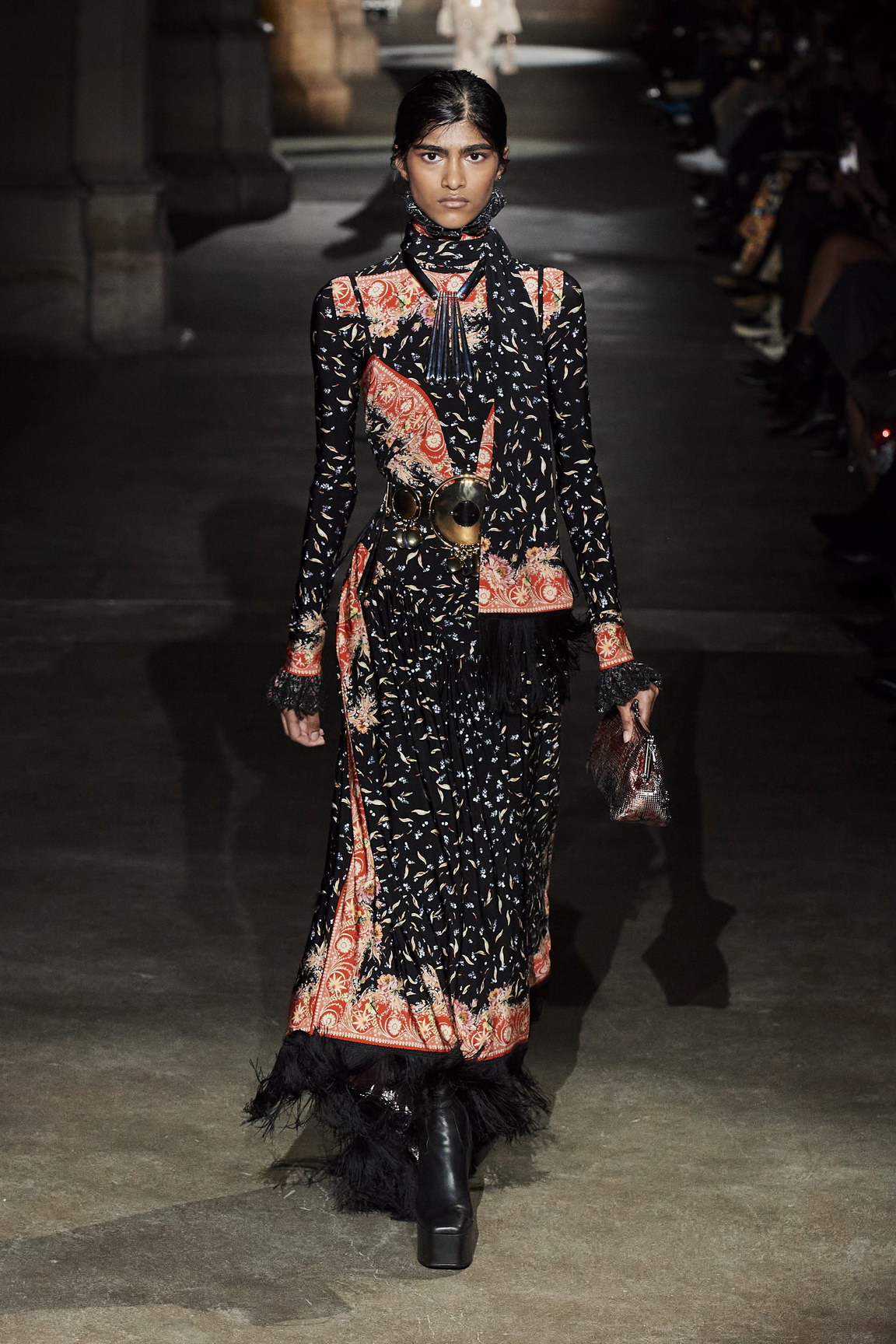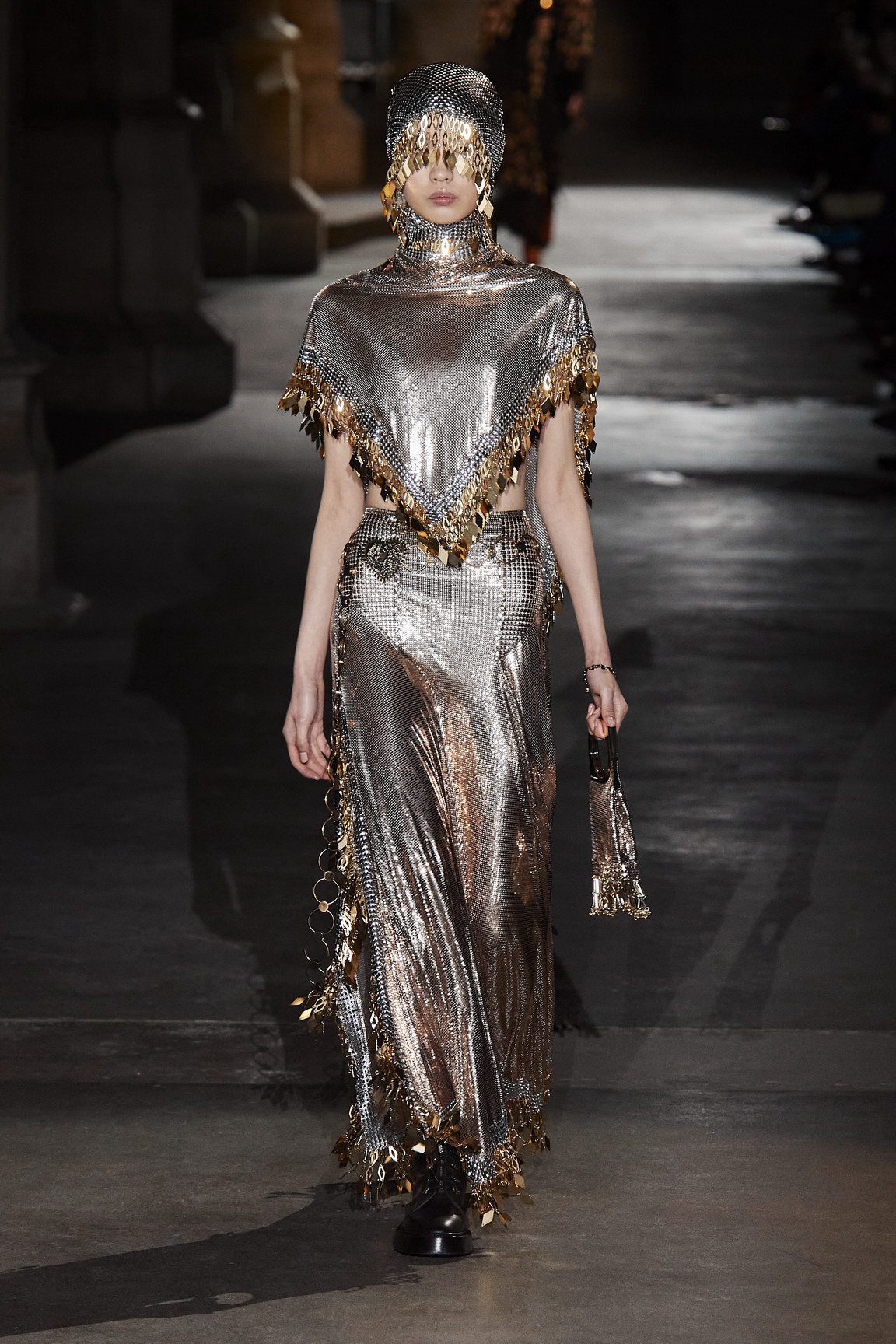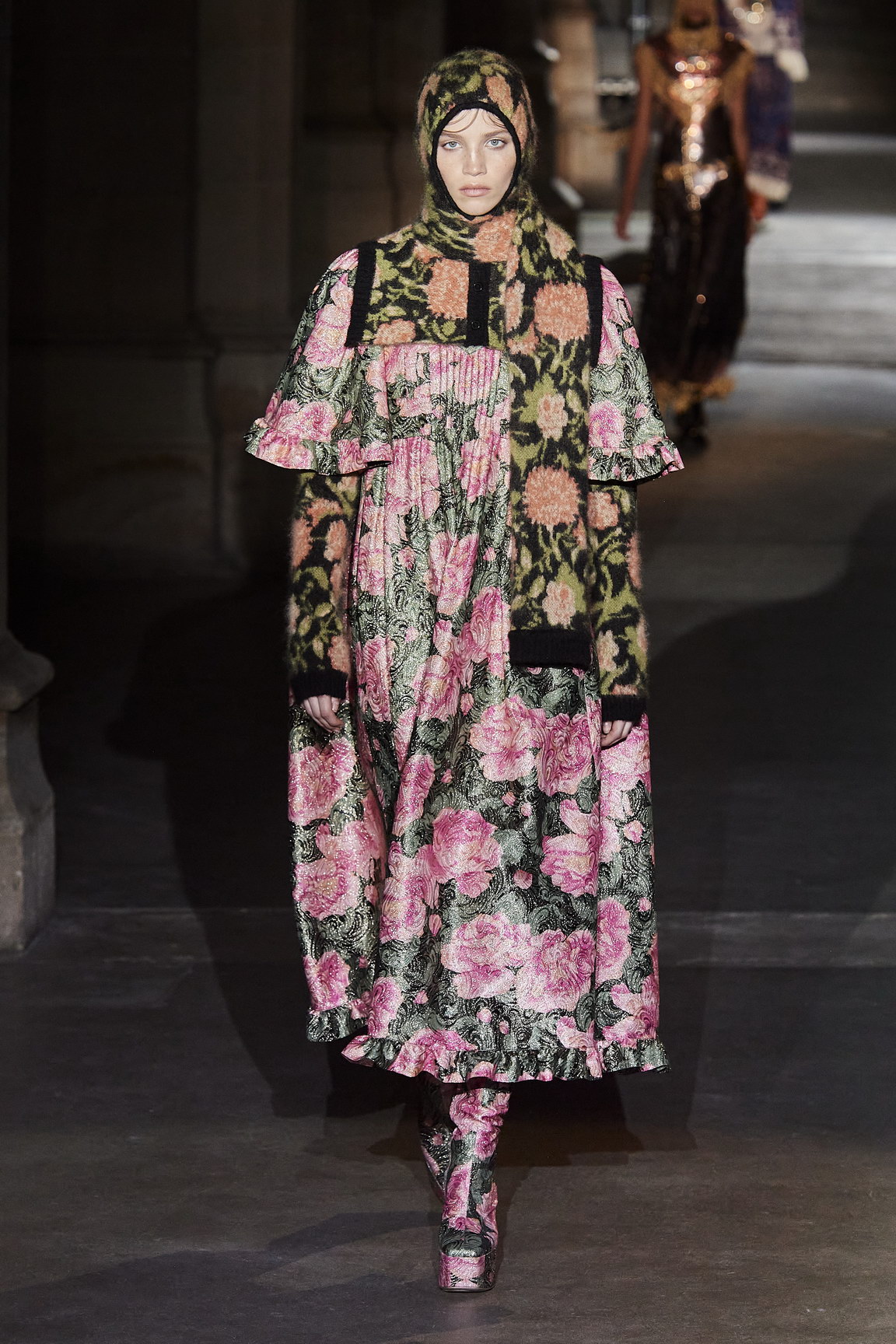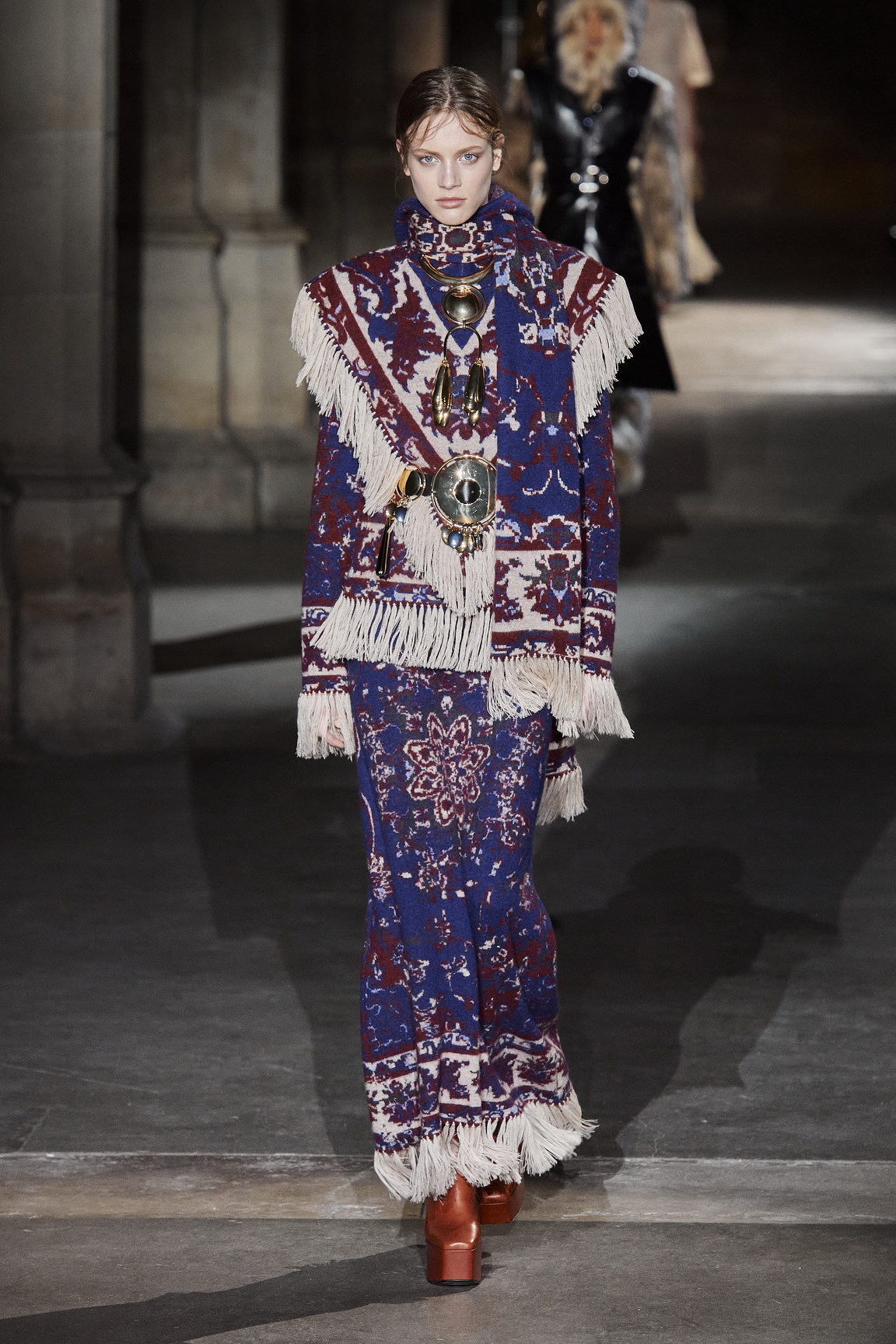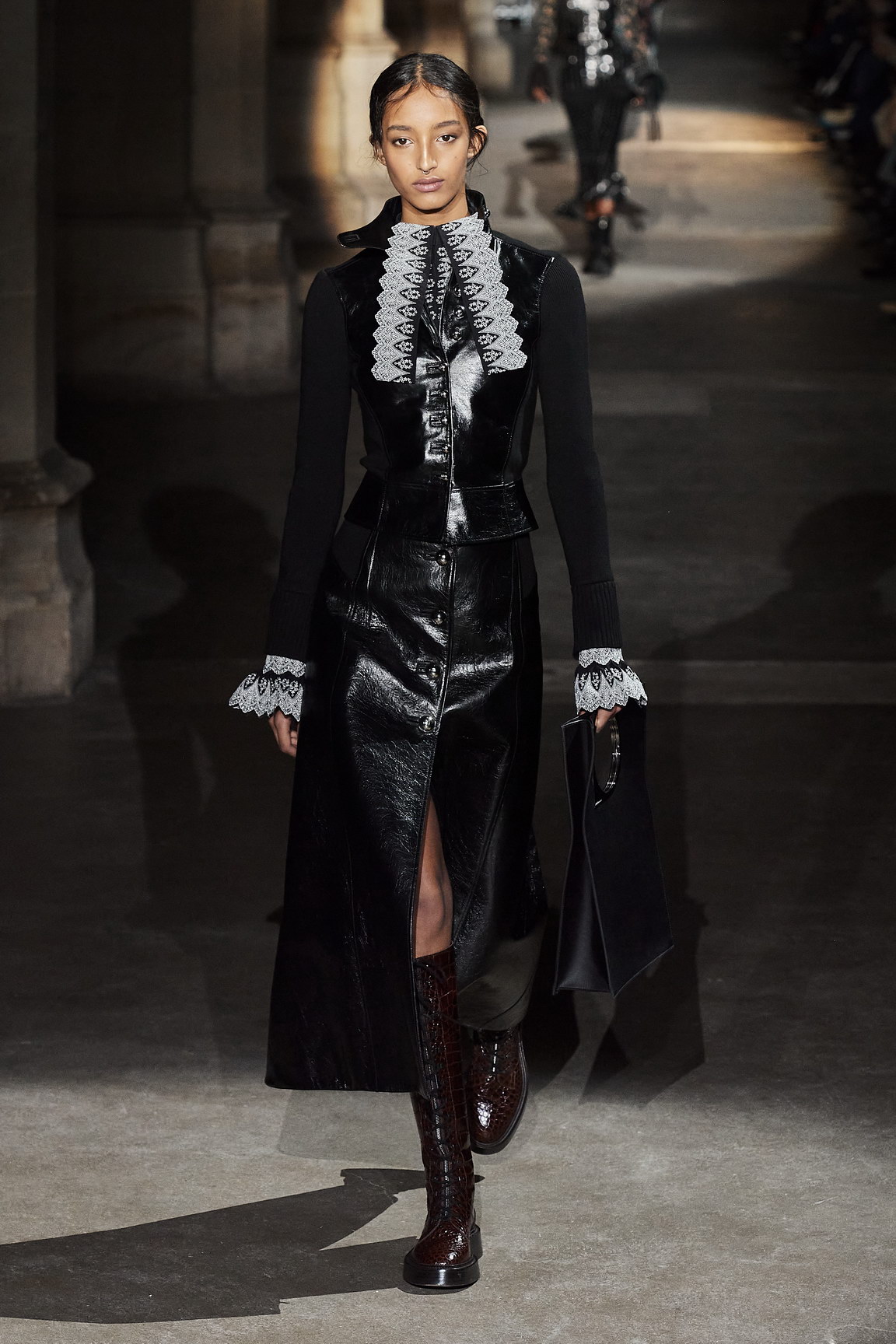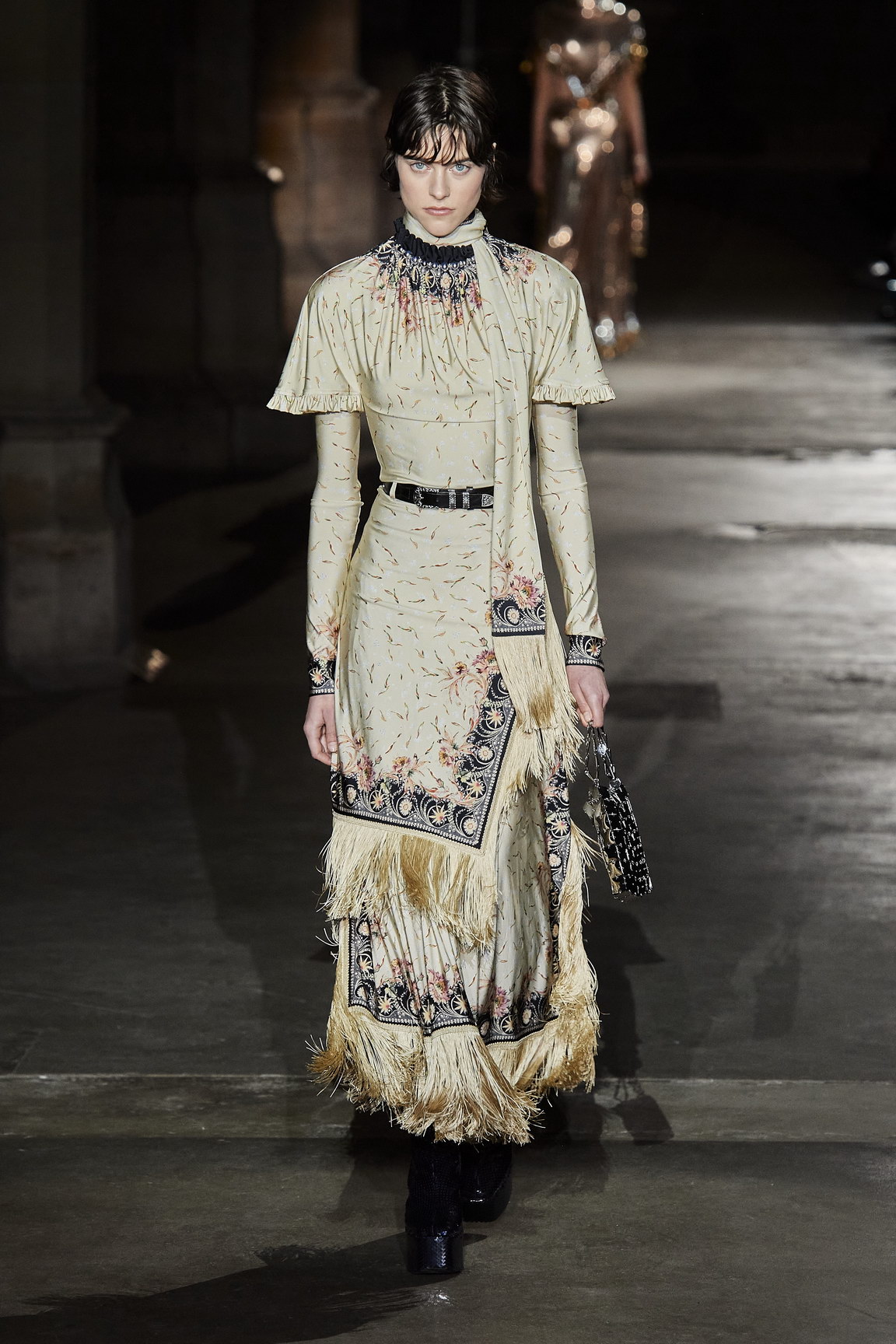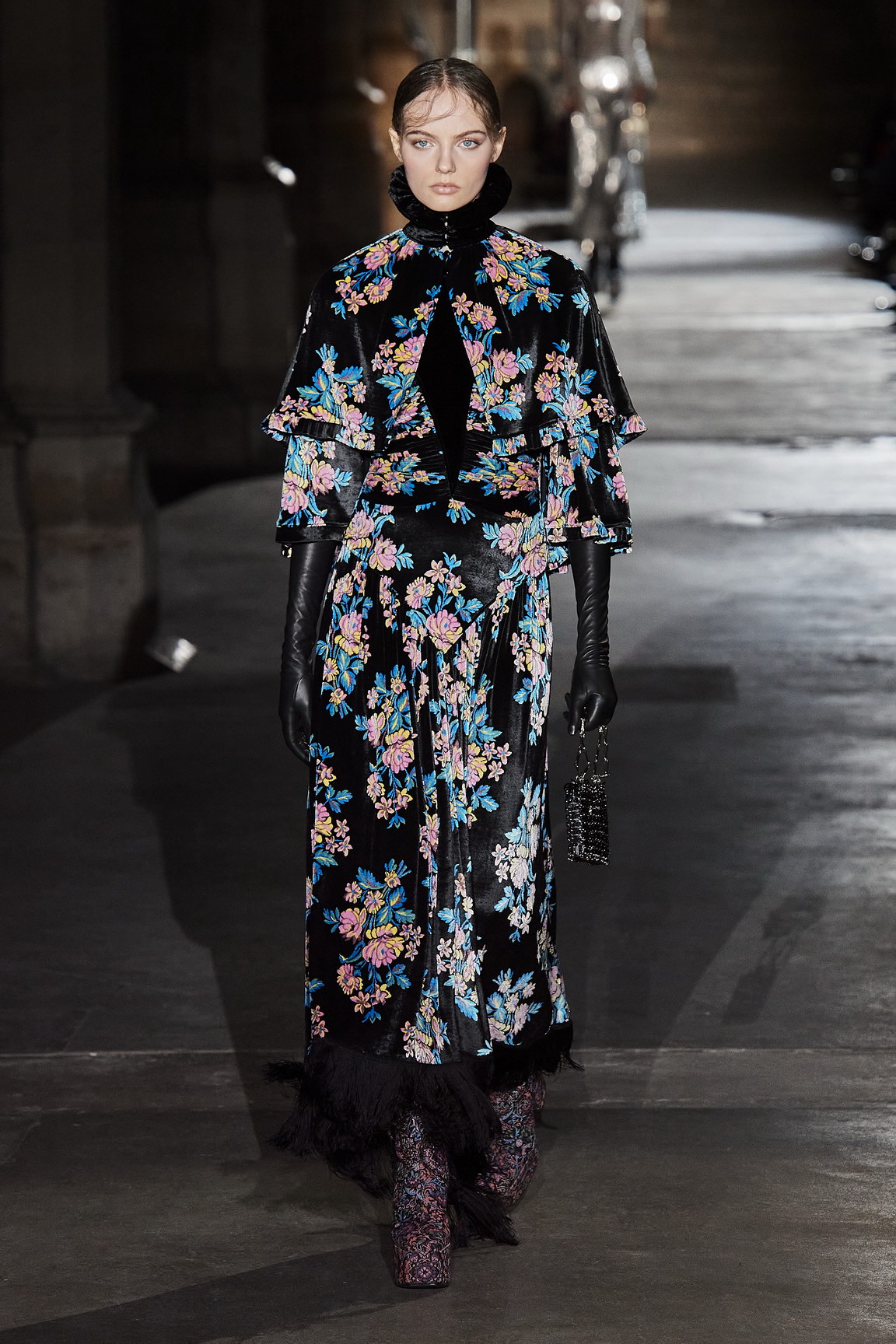 Credits
---
Photography Mitchell Sams