Here's why the British government's Brexit fur ban isn't all that it seems
Banning people but saving animals? Ok work.
|
28 September 2020, 11:50am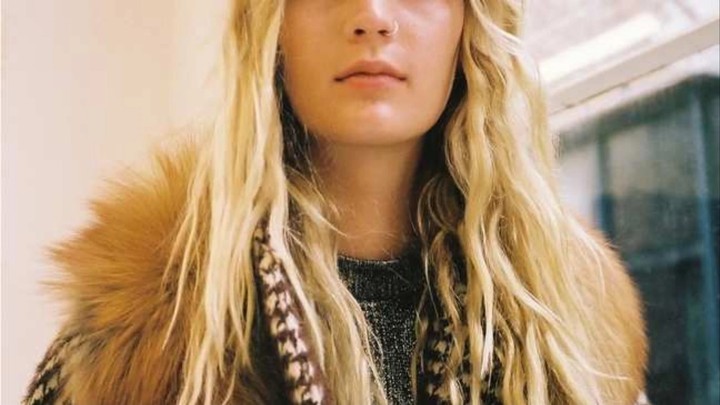 If you were ever in doubt -- I mean, why would you be but okay -- that the British government were completely incapable of communicating a concise and unambiguous message, then 2020 has cleared that up for you. The Tories, helmed interchangeably by Boris Johnson and his partially-sighted horcrux Dominic Cummings, have bumbled, U-turned and, on occasion, deliberately misled us through a pandemic that has unnecessarily claimed tens of thousands of lives in the UK.
They are, at the very least, industrious though. In between their mishandling of coronavirus -- most recently a short-lived decision to keep open Parliament's bars and social clubs while leading the rest of the country into another lockdown! -- they have managed to rule out crucial changes to the Gender Recognition Act, implemented legislation that facilitates war crimes and -- in case you forgot this was rumbling on in the background -- tried to break international law whilst leaving the European Union forever!
You may have missed the most recent drop of Brexit news if, like many of us, you've managed to block it out entirely for the sake of your mental health. But bear with us, because at face value, this looks like a semi-positive development. According to plans currently under consideration by the Department for Environment, fur sales could be banned outright in the UK after Brexit. The campaign is being spearheaded by Tory peer and Department for Environment, Food and Rural Affairs minister Zac Goldsmith, reports The Guardian, which also notes that Boris Johnson's girlfriend thinks buying fur is "really sick" (Carrie Symonds; sardonic and wise).
Goldsmith reportedly met with Humane Society International, an anti-fur organisation, late last year, and now, as the UK prepares to leave the single market for good when the Brexit transition period ends on on 31 December, "there will be an opportunity for the government to consider further steps it could take in relation to fur sales". "It is not possible to introduce restrictions relating to the fur trade as this would restrict free movement within the EU single market," government sources told The Guardian.
Okay, admittedly, the UK's track record on fur has been pretty good historically. Britain did lead the way as the first EU country to ban fur farming, in fairness, all the way back in 2000, under Tony Blair's Labour government. And since then many London and UK based luxury brands -- Stella McCartney, Victoria Beckham, Burberry -- have championed anti-fur within the fashion industry by banning it within their own manufacturing processes, even without legislation. So far, so positive, right? Well, let's unpack this.
In a year of wall to wall negativity (see above) it behooves the Tories to get the occasional win, ecologically, politically, morally. Although Zac Goldsmith has championed himself throughout his political career as an ecologically minded conservative, he is still a conservative, and part of a government which has not had a particularly positive impact on the planet, or the country. Just a few months before government 'sources' revealed this news of an impending ban on fur, a supposed positivity for animal rights within the UK, they also broached a trade deal with the US which could have huge implications for animal agriculture, and animal consumption, in Britain.
Two months ago the Animal Agriculture Bill, deeply opposed by farming groups in the UK, and representing the biggest change within the industry in decades, passed its third read in parliament without incident. While the food related bill isn't concerned with how we wear animals, it is concerned with how we eat them, and proposes changes to farming standards which, amongst other things, introduces the potential of chlorine-washed chicken, imported from the US. Currently illegal in the EU, chlorine washed chicken, supposedly a practice which kills E-Coli and Salmonella bacteria, could mean we're soon consuming chlorate, which is toxic for humans, limits the body's ability to metabolise oxygen, and can lead to kidney failure. Neat!
Even when it's not specifically related to what we consume -- discounting, for the moment, the fact animal consumption is bad for the environment in the first place -- Brexit is bad for animal rights in general. Currently, a massive 80% of our animal welfare legislation in the UK comes from the EU. The Lisbon Treaty specifically recognises animals as sentient beings, understood to feel pain and suffering. That's partially why the RSPCA has been campaigning to make sure animal welfare, in terms of food, fashion, transportation and living standards, is all protected as new trade deals are negotiated. "We'd like to see the process of leaving the EU as an opportunity to improve animal welfare," the organisation says.
Clearly though, the reality is more murky. And that's only in terms of animal welfare. What about humans? The leaking and reporting of news like the fur story we're seeing today -- and the implication therein that Brexit legislation is somehow morally positive -- is disingenuous because it ignores what Brexit fundamentally means, which is a ban on people. Since the 2016 vote, upon which immigration was a key issue, racism and racist hate crimes have risen exponentially within the UK. Recent figures show that nearly three quarters of ethnic minority people living in Britain – 71% – now experience racism, up from 58% before the 2016 referendum. "It's fairly obvious that Brexit has been a major influence," a spokesperson for charity Show Racism the Red Card said last year. "The feeling is that a lot of people believe they have the right to express their racist feelings or to show hatred."
It's nothing new to point out the disparity between the racist reality of Brexit and the rebranding of the vote after the fact, but that doesn't mean we shouldn't continue to point it out. Spinning elements of new trade deals, even when they are, on the face of it, positive — like today's potential fur ban within the UK — is disingenuous. The fact remains that the majority of normal people affected by the fallout of Brexit within the UK will not have their everyday lives changed by the fact they can no longer stroll into Selfridges and walk out with a mink coat. It's a trick mirror tactic, one by which as EU nationals currently living in this country face uncertainty over their welfare as humans, a spokesperson from DEFRA is telling a national newspaper: "We have some of the highest welfare standards in the world, and that is both a source of pride and a clear reflection of UK attitudes towards animals."
"Look," Zac Goldsmith told the Evening Standard, on his appointment to the Department of Environment, "It's fair to say that I am sometimes a hypocrite on these issues." Okay, as long as we know that is fair.