Alexa Chanelle Achille: "The universe is asking what do we, the people, want?"
Imagining a society in which everyone is allowed to live a dignified life.
|
21 September 2020, 3:15pm
Alexa's story originally appeared in up + rising, a celebration of extraordinary Black voices, and is the first chapter of i-D's 40th anniversary issue (1980-2020).
i-D chronicled over 100 activists and artists, musicians and writers, photographers and creatives, in Atlanta, Baltimore, Minneapolis, LA, London, New York, Paris and Toronto.
"The world as we know it is ending. Every structure is crumbling and we can no longer use the same methods, ideologies, or tools to fix them. Radical change is on the horizon and it's frightening but I see the beauty in the challenge in front of us. The universe is asking what do we, the people, want? How do we imagine our world to be?
I imagine a society that is conscious of the power of community, where everyone has what they need to live a dignified life. I imagine schools being spaces where teachers have the freedom to create, thus showing students how to use their freedom to do the same. I imagine Black people being honoured and revered. I imagine a healed Earth, Mother Nature has been in pain for too long and so have we. I imagine art that reflects a society thriving off of joy. I imagine creating art that expresses the complexity of the human journey.
Though there is beauty in using imagination to visualise the end, where does the real work start? My first answer is within. I always think if I can be my most free self every day how might that change the way I navigate my world? Would others around me begin to do the same?
I ask so many questions because quarantine has forced me to reflect on who I am and the world around me. It has forced me to prepare for the radical change on the horizon. We have been living in the imagined world of another for too long and now their world is crumbling. As the dust settles, I challenge you to imagine what our next world can be."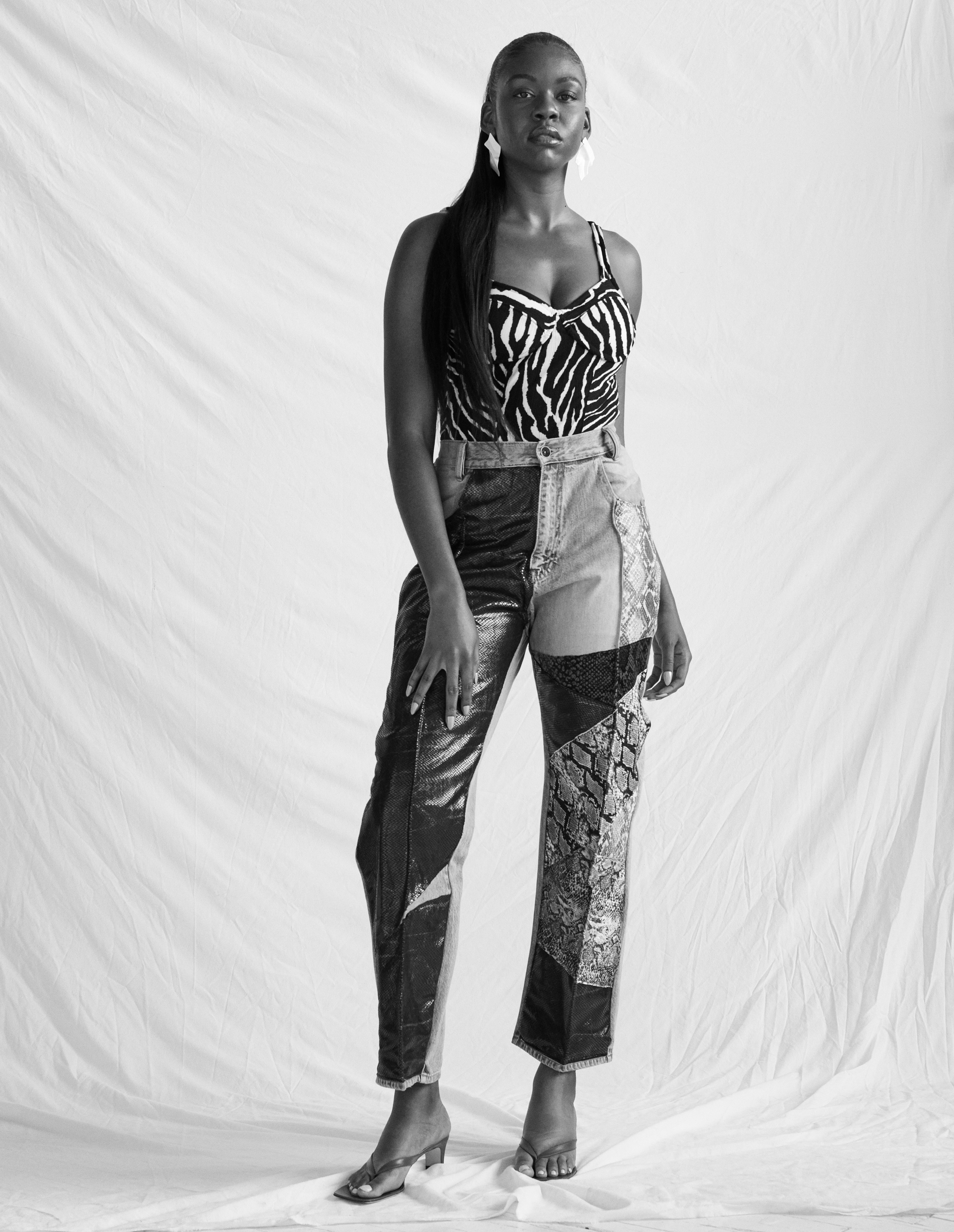 Credits
---
Photography Deirdre Lewis
Styling Sydney Rose Thomas
Hair Latisha Chong using Bumble and bumble and Mideyah Parker at MA World Group using Oribe.
Make-up Raisa Flowers using Pat McGrath Labs.
Digital technician Paolo Santana.
Photography assistance Tatum Mangus.
Styling assistance Milton Dixon.
Hair assistance Safiya Wiltshire.
Make-up assistance Iona Moura and Ashley Brignolle.
Production Jess Mendes.
Casting director Samuel Ellis Scheinman for DMCASTING.
Casting assistance Alexandra Antonova.
Tagged: