Timothée Chalamet's new Netflix movie has maybe the best casting ever
Adam McKay just dropped the full, very impressive cast list for his upcoming comedy, 'Don't Look Up'.
|
15 October 2020, 10:21am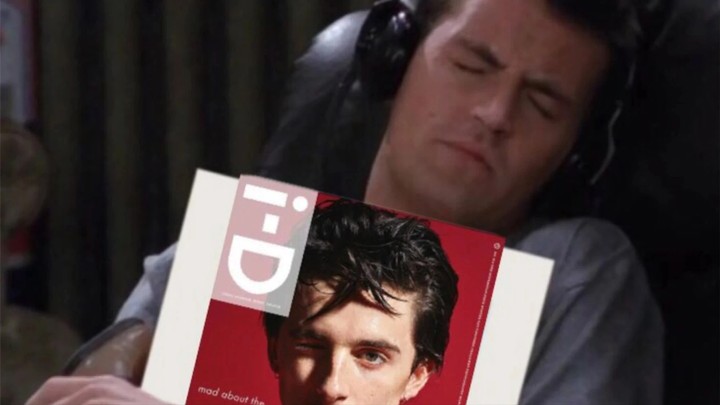 The fabulous cast list for Adam McKay's upcoming Netflix comedy Don't Look Up is a small bit of good news today. If we were playing fantasy Netflix football with all of our favourite actors, this one would probably win the league (IDK how fantasy football works, I am only one woman). Along with Timothée Chalamet, the A List cast includes — deep inhalation here — Jennifer Lawrence, Leonardo DiCaprio, Cate Blanchett, Jonah Hill, Himesh Patel, Ariana Grande, Kid Cudi, Matthew Perry and Tomer Sisley.
A real who's who of funny, famous people, all joining forces to give us some laughs while we're stuck at home ignoring the passive aggressive little Netflix pop up that asks us if we're still, still watching.
So, what's the plot of the film the rich and famous are all collabing on? Well, Don't Look Up sounds suitably apocalyptic for our current unprecedented times, but we hope it'll still be hilarious regardless. Written and directed by Adam McKay, the movie tells the story of two junior astronomers who embark on a media tour to warn the world about an approaching asteroid on track to destroy mankind within six months, Deadline reports. Neat!
Along with being excited to see Timmy on screen again -- after the news that 2020 will mark the first year the actor has not starred in a new release since his film debut in 2014 -- the upcoming comedy is also Leo's first foray into the world of Netflix productions.
Don't Look Up is currently in pre-production stages, with a release slated for 2021. We can only hope that by that point social distancing, quarantine and tiered lockdowns will be a thing of distant memory, and that we can look forward to laughing about asteroids destroying mankind without a care in the world. Fingers crossed.