Chivona Renée Newsome: "Black people don't need sympathy, we need equity and resources"
On how the USA's capitalist structure was built by free labour.
|
21 September 2020, 3:03pm
Chivona's story originally appeared in up + rising, a celebration of extraordinary Black voices, and is the first chapter of i-D's 40th anniversary issue (1980-2020).
i-D chronicled over 100 activists and artists, musicians and writers, photographers and creatives, in Atlanta, Baltimore, Minneapolis, LA, London, New York, Paris and Toronto.
"In 1969 my parents met while protesting for Black history to be taught in public schools. I often wonder if they knew their union would give birth to a revolutionary. They never shielded me from the harsh realities of racism in America. The by-products of systemic oppression were ever present in my community, yet they continued to remind me of my power. They told a little Black girl with a complicated name being raised in The Bronx that she could change the world. I hear their words as I fight for my people's freedom.
It is an exercise in futility trying to convince racists why they're wrong. Black people don't need sympathy, we need equity and resources. We built this country. This capitalist society was created with free labor from the blood, sweat, and tears of our ancestors. It is my duty to restore power to the people and foster true Black liberation. No matter the consequences or hate speech we receive from the president and his base, we must continue speaking truth to power and demand the government to work for us.
The anger, sadness and frustration we've carried for generations must fuel our fight. We can't back down when it is life threatening for Black women to sleep in our own homes and for Black men to jog down the street. We are a part of the largest civil rights movement in history. If there was ever a time to reclaim our power, that time is now!"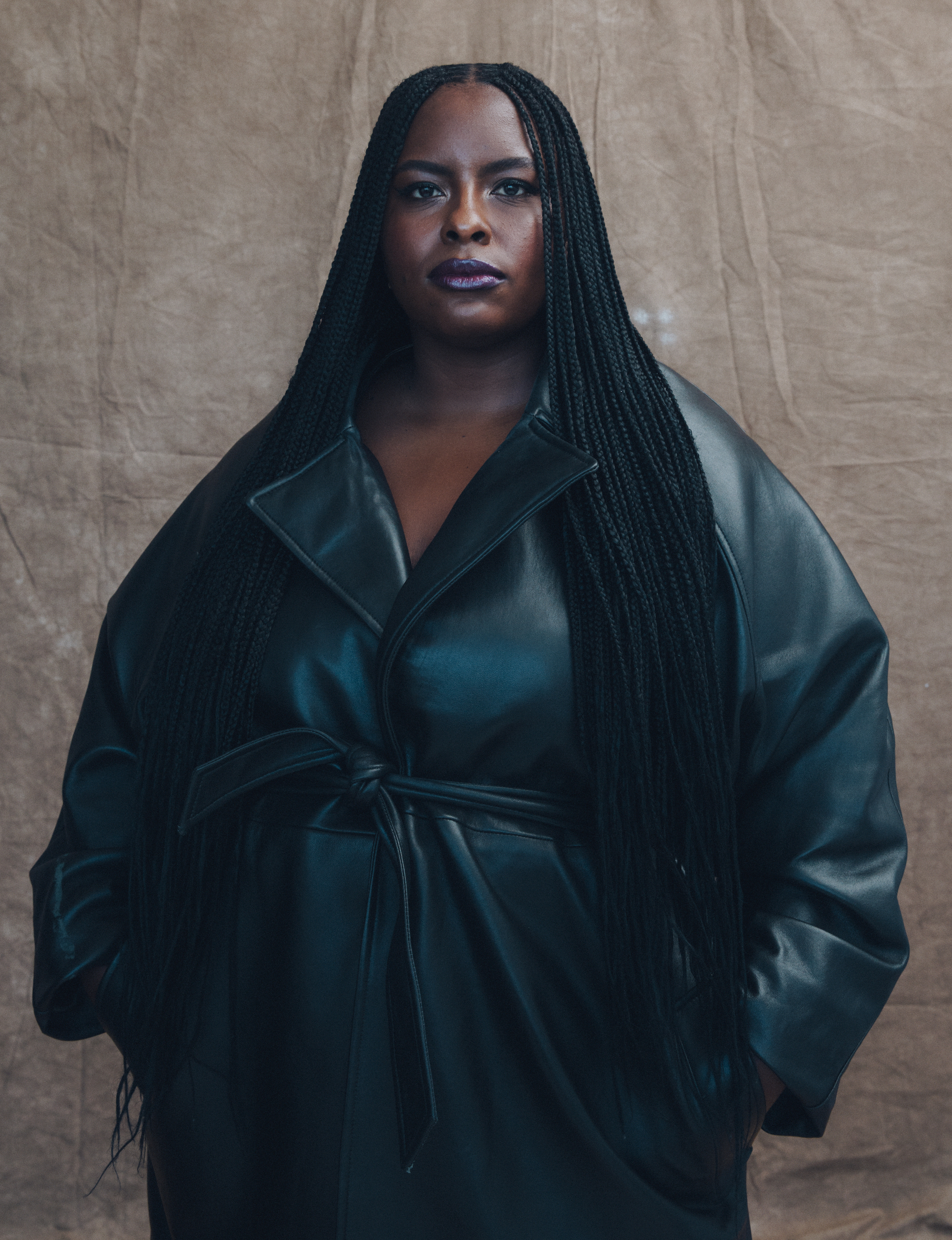 Credits
---
Photography Justin French
Styling Edward Bowleg III
Hair Suhailah Wali using JASS Products by Janel Sealy Smith.
Make-up Raisa Flowers using Pat McGrath Labs.
Lighting technician Tim Hoffman.
Styling assistance DeVante Rollins.
Make-up assistance Ashley Brignolle.
Production Casey Murphy.
Casting director Samuel Ellis Scheinman for DMCASTING.
Casting assistance Alexandra Antonova.