Chloé SS21 was a celebration of liberated dressing
Natacha Ramsay-Levi offered a breezy take on quintessential French girl chic.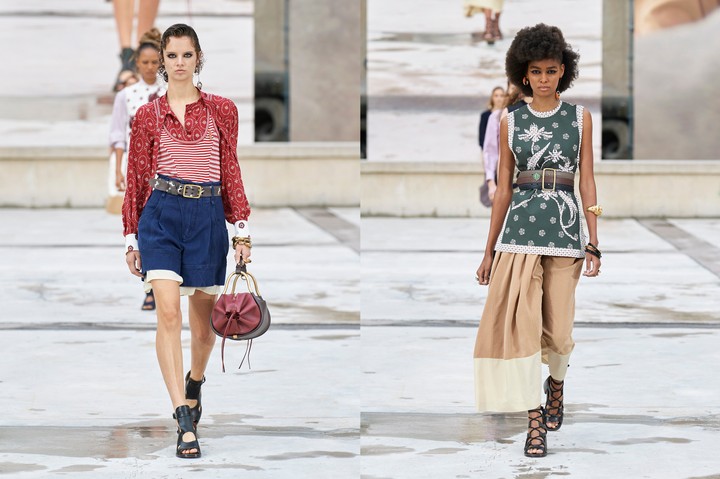 Courtesy Chloé
If there was ever a love letter to the City of Light, let it be Chloé's Spring Summer 2021 collection. In lieu of a fashion show (or at least a proper one; they held an informal al fresco show instead) the fashion house released a video of girls pondering the jostling streets of the French capital with all the insouciance of latter-day Jane Birkins. There they are texting by banks of the Seine, crossing the street to the Palais de Tokyo, having a chat by the steps of the Debilly bridge, waiting at a bus stop. It's enough to make you miss the city and all its idiosyncrasies: the smell of freshly-baked croissants wafting in the air and the tree-lined boulevards under the shadow of the Eiffel Tower — or in reality, the endless hours spent in traffic and that world-renowned Parisian charm. Who would have thought it? Paris, je t'aime!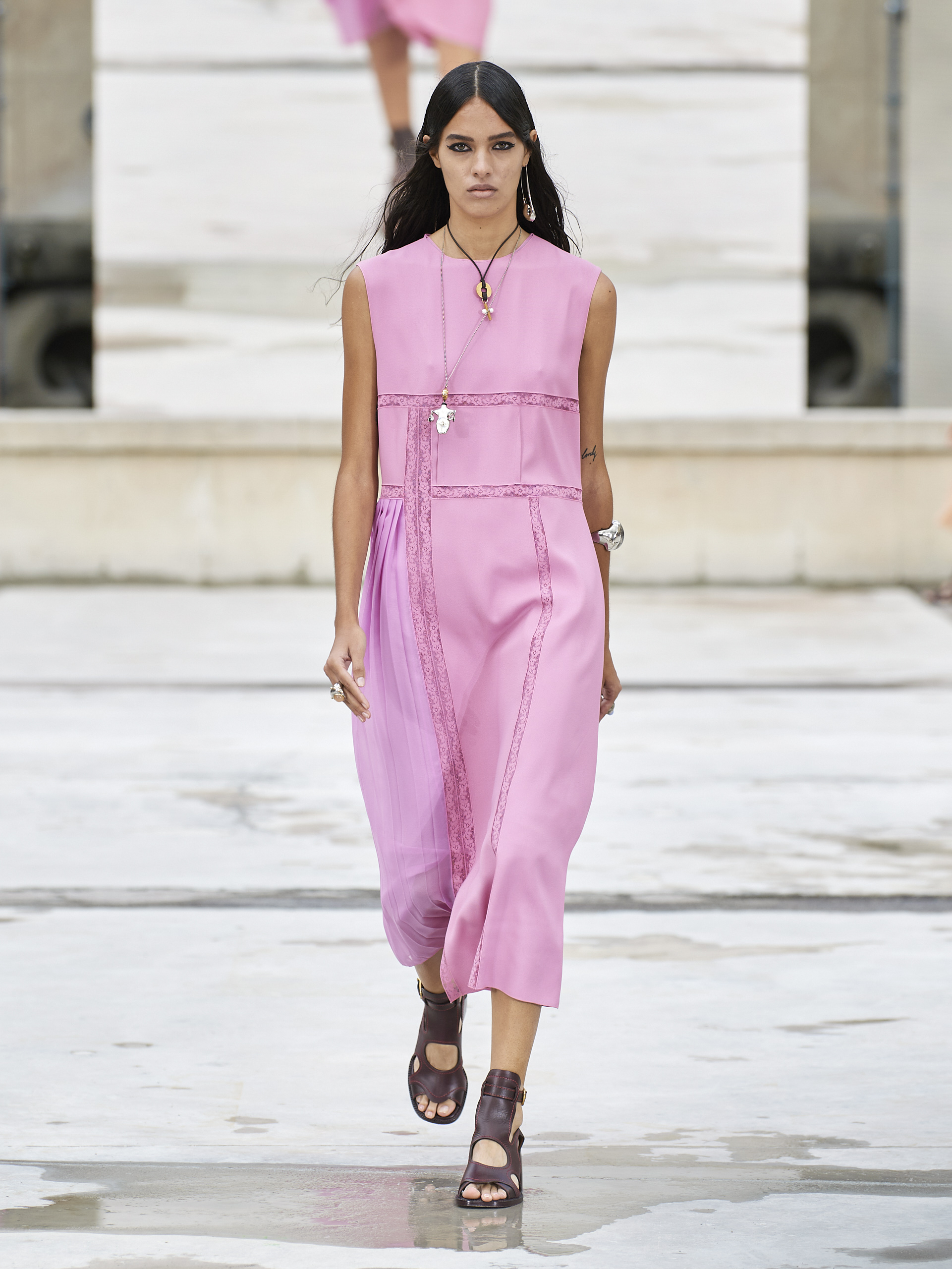 Natacha Ramsay-Levi, who is now in her third year at Chloé, wanted her collection to feel more natural, as if the girls were just going about their everyday lives, rather than stomping down a catwalk with dour expressions. Mission accomplished. All of the women, of which there was a broader range of ages and sizes than usual, seemed to inhabit their clothes with ease and comfort, that buzzword du jour. Though there wasn't an elasticated waist in sight. Instead, it was the usual canon of Chloé-isms with more generous proportions: wider high-waisted trousers, looser mid-length dresses, longer shirts and boxier blouses. Everything was layered together as if styled for the individual, clothes designed to be worn in real life, rather than just a catwalk spectacle. Chintzy cottons and stencil prints of Art Nouveau florals were collaged with geometric lines, butterfly collars nodded to the '70s (always a lodestar era for Chloé) and the house's signature supple knit tunics and whimsical dresses were fastened by an array of vintage-looking belts as wide as the Seine itself.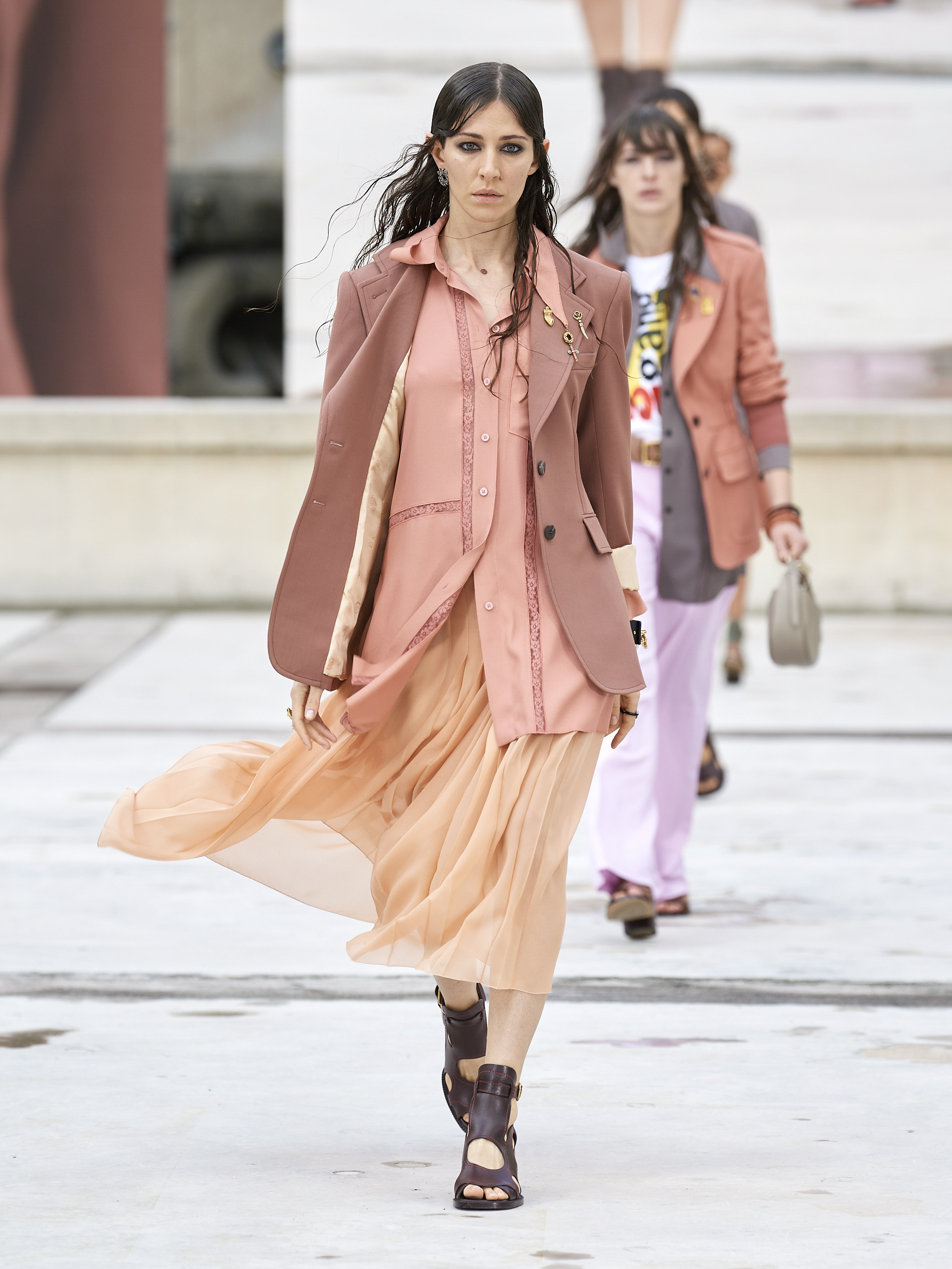 How does that relate to the strange times we're living in? Well, the title of the collection was 'A Season in Hope'. Colourful, graphic slogans on sweaters and shirts emphasised optimism. They are the result of a collaboration with the estate of American artist and social justice advocate Corita Kent, AKA Sister Mary Kent, who became a nun at 18 and created vibrant serigraphs throughout the '60s — and continued to make politically-charged work about racism and injustice until her death in 1986. The colours of those works, and the general sense of brighter pastels throughout, were a joyous antidote to the creamy shades of browns and good-taste neutrals that Natacha has previously trodden. If there was a key takeaway from this collection, it was the inherent kindness and sensitivity to women from one of the few female creative directors at a major fashion house. Call it the female gaze, if you will. Or just great real-life fashion.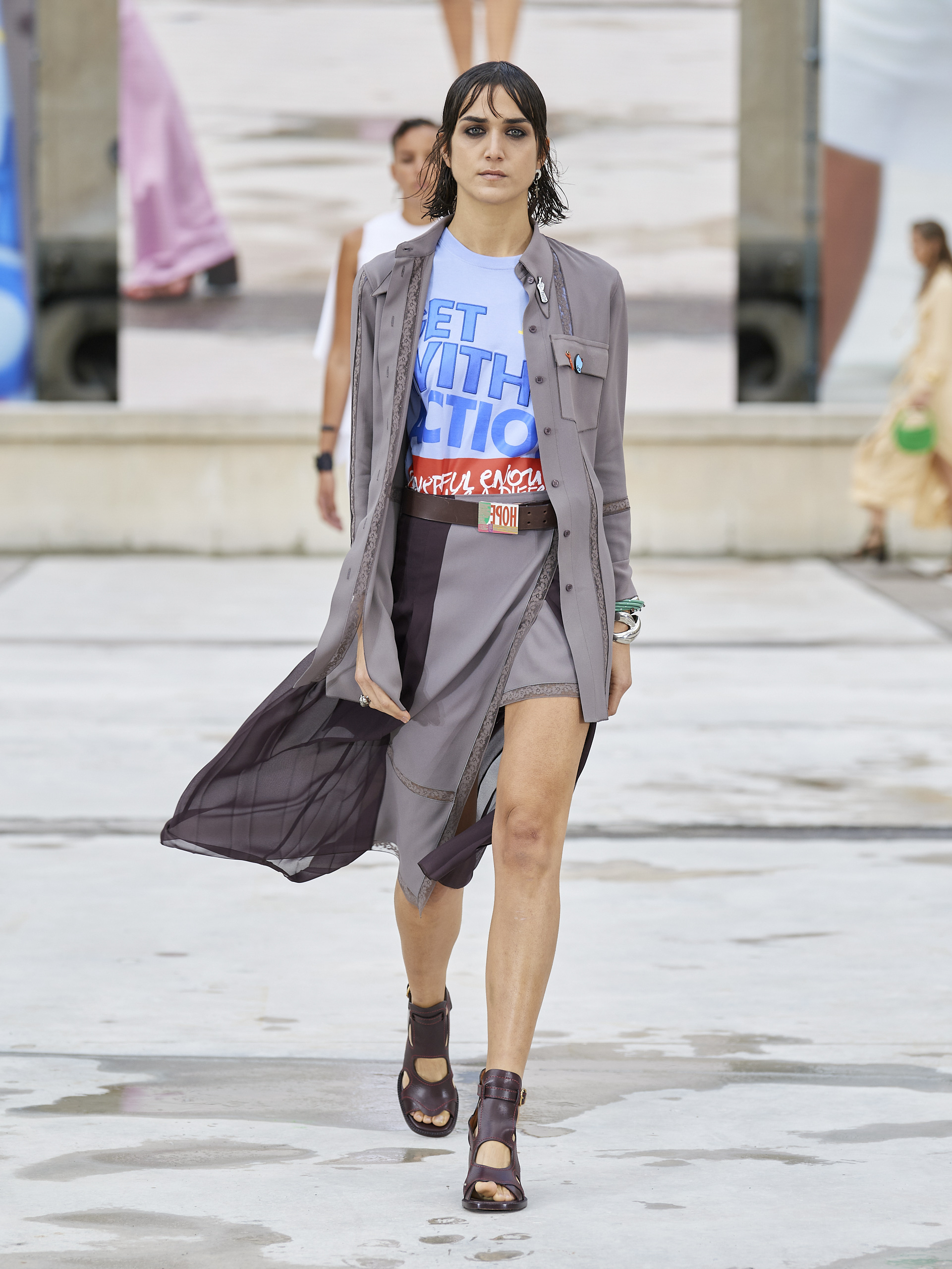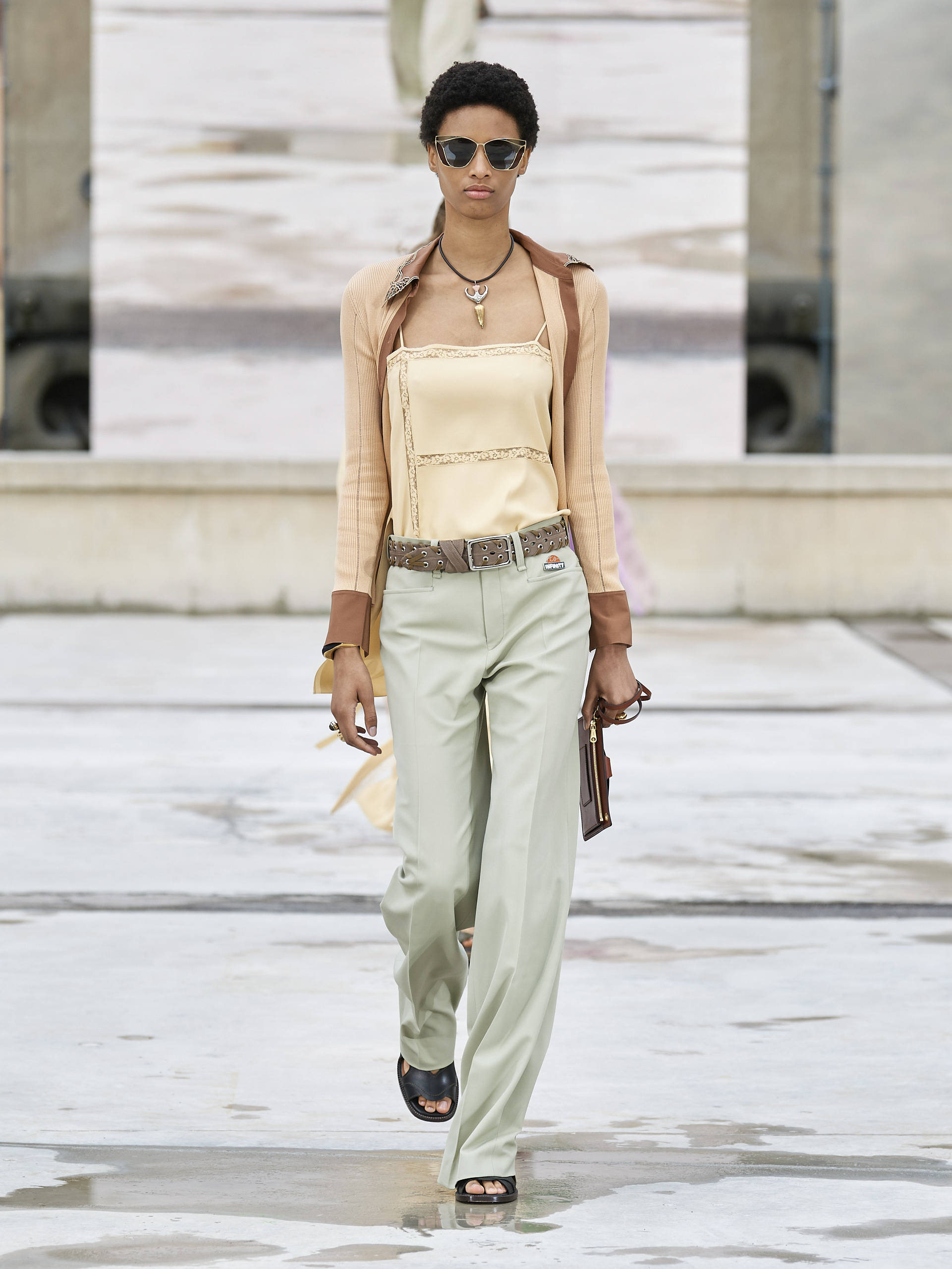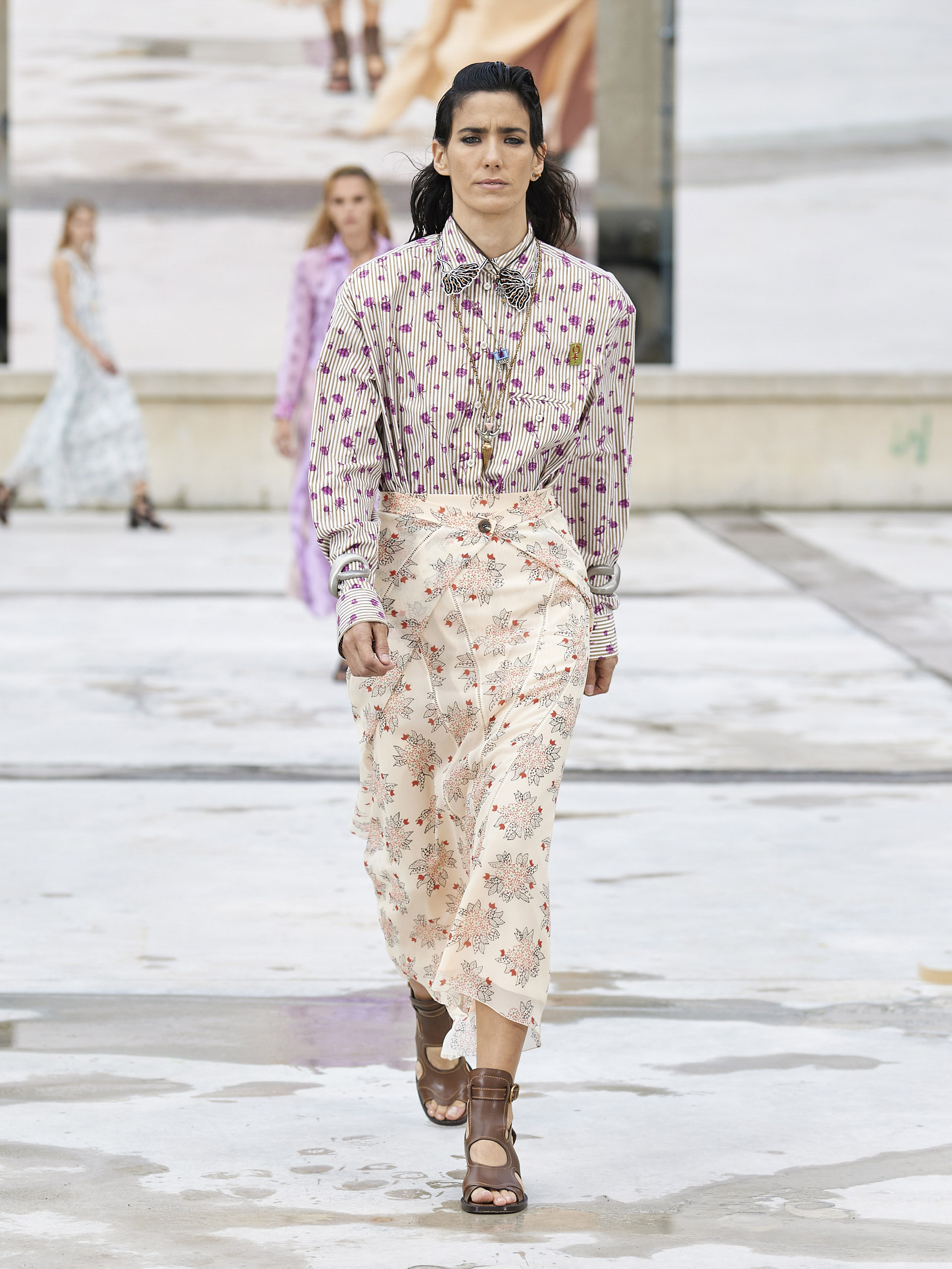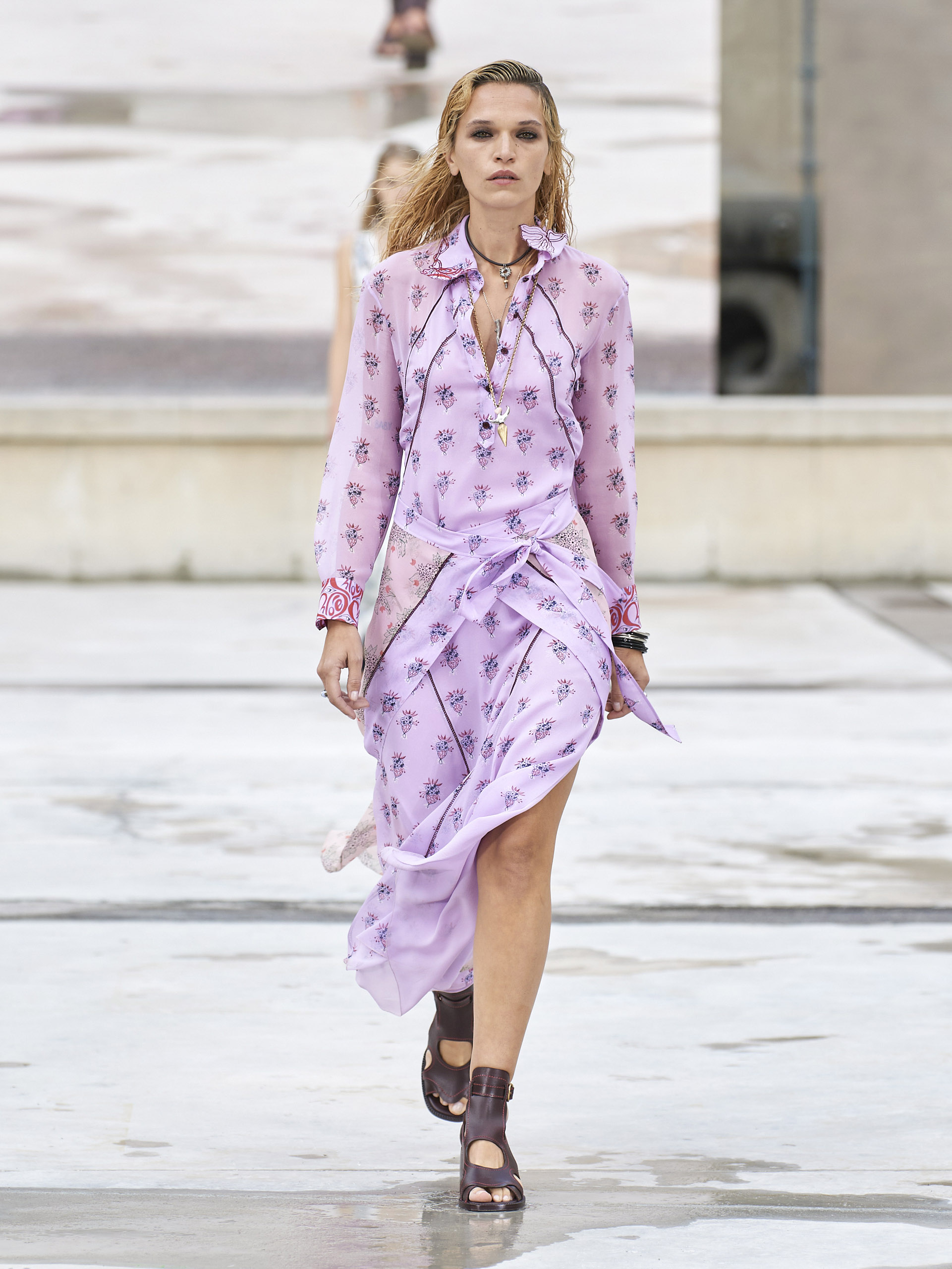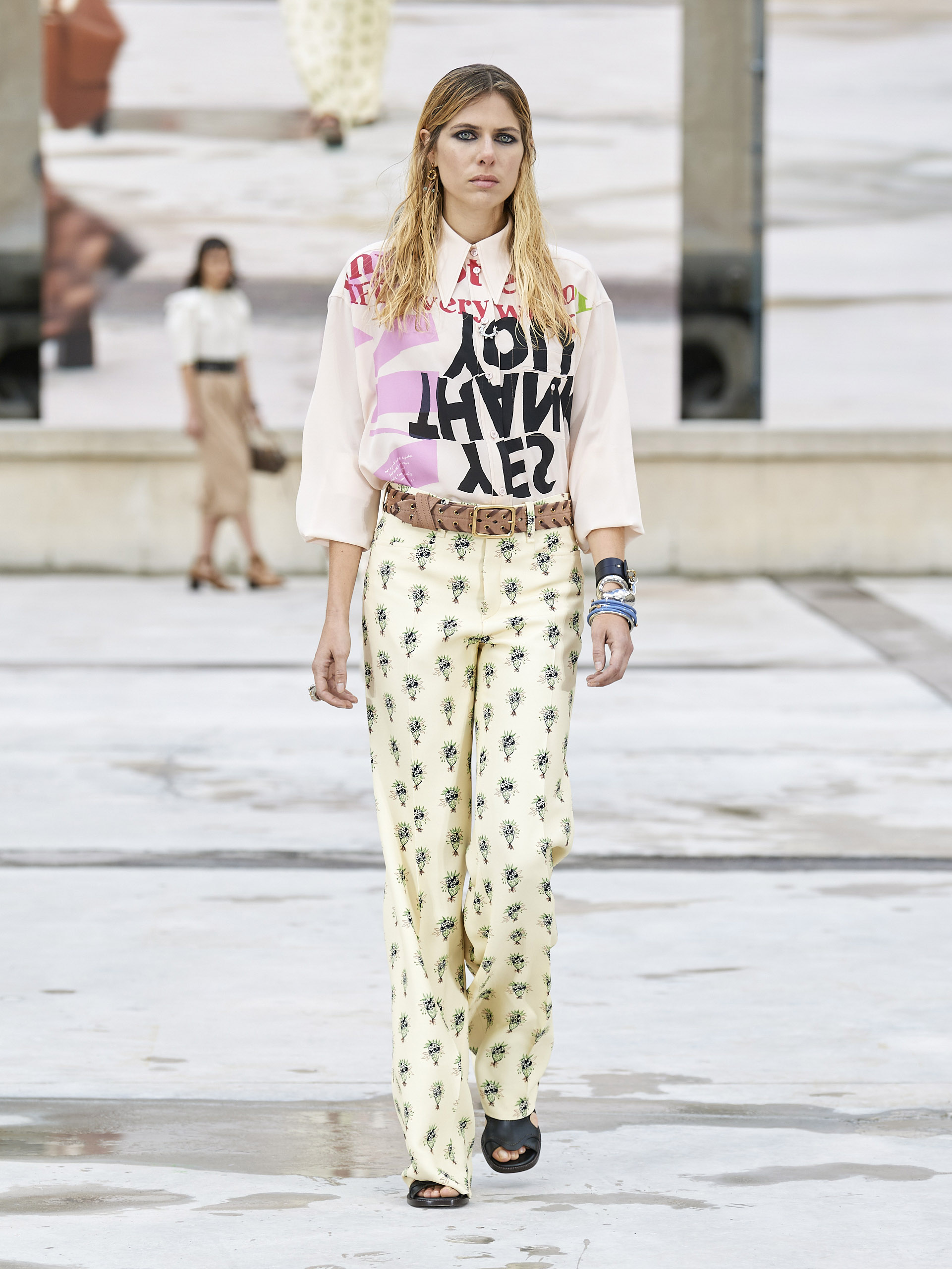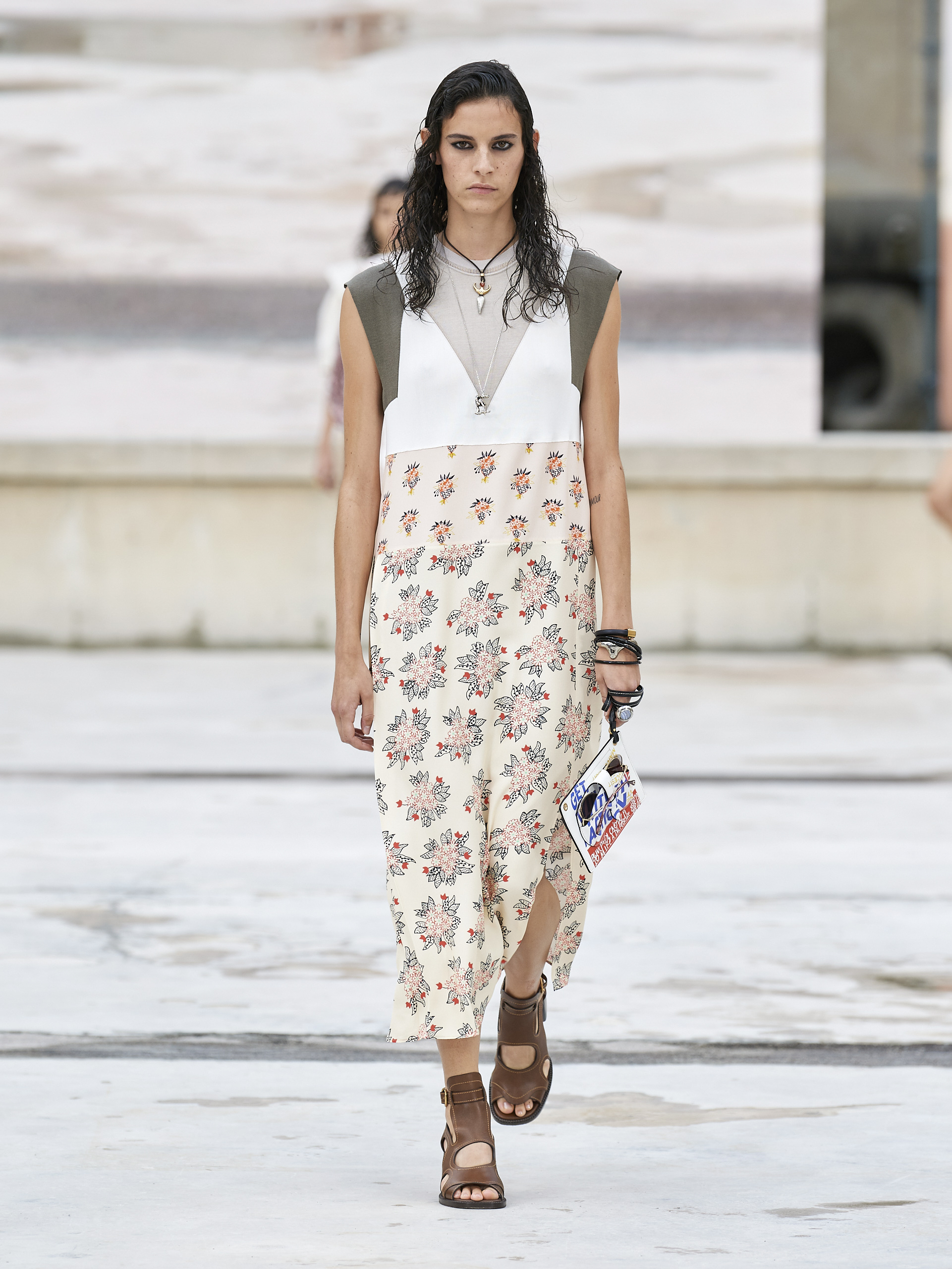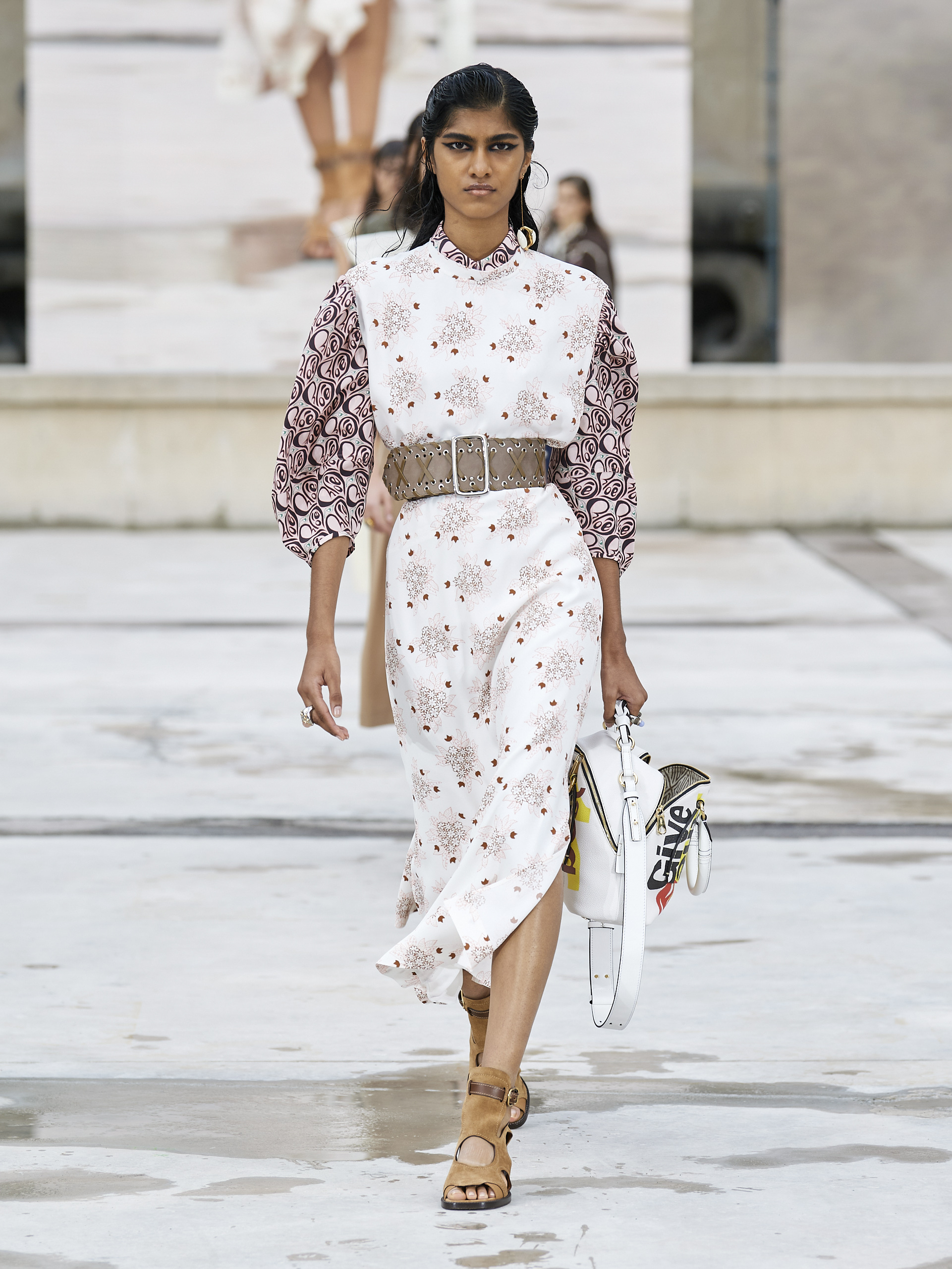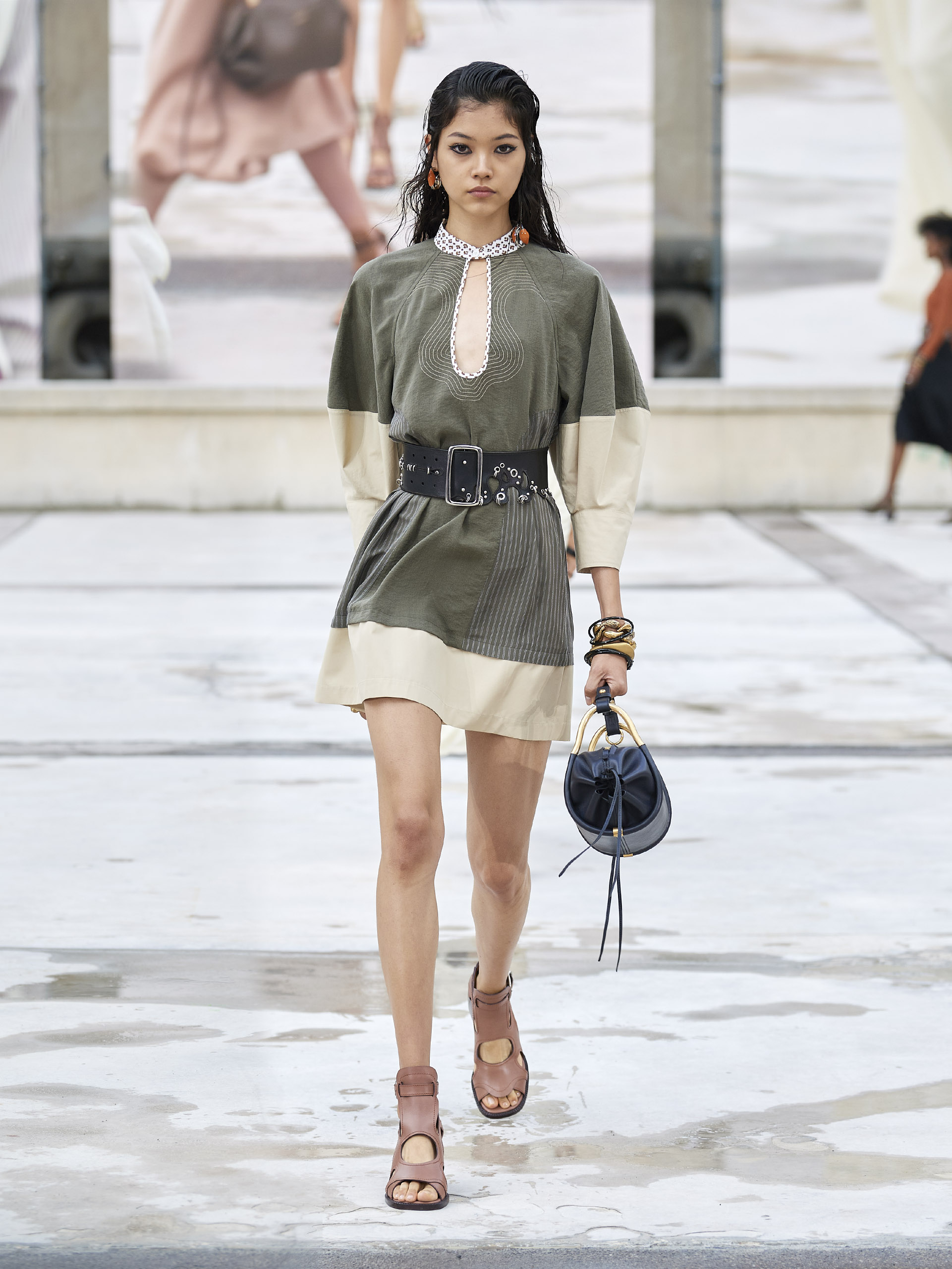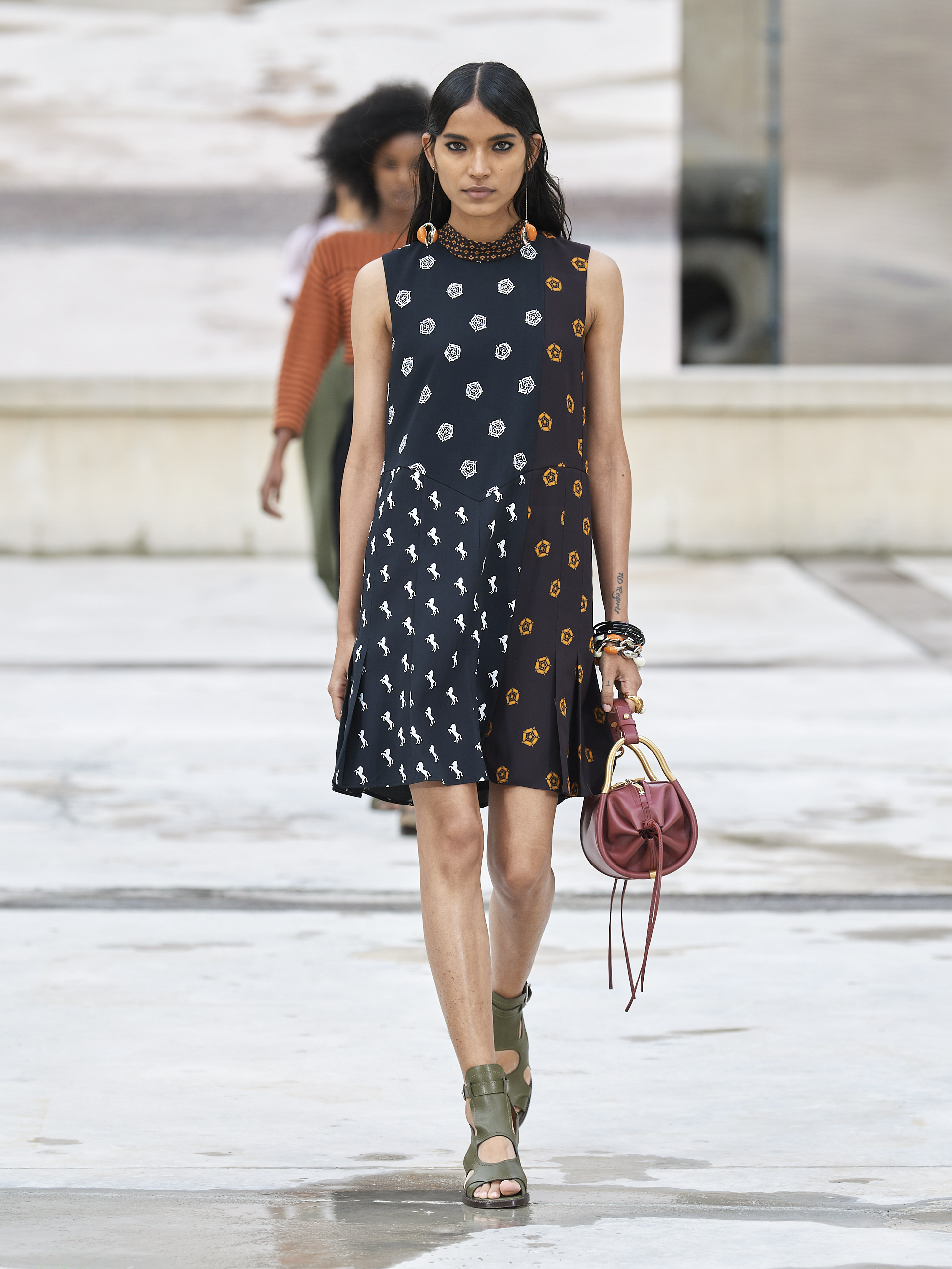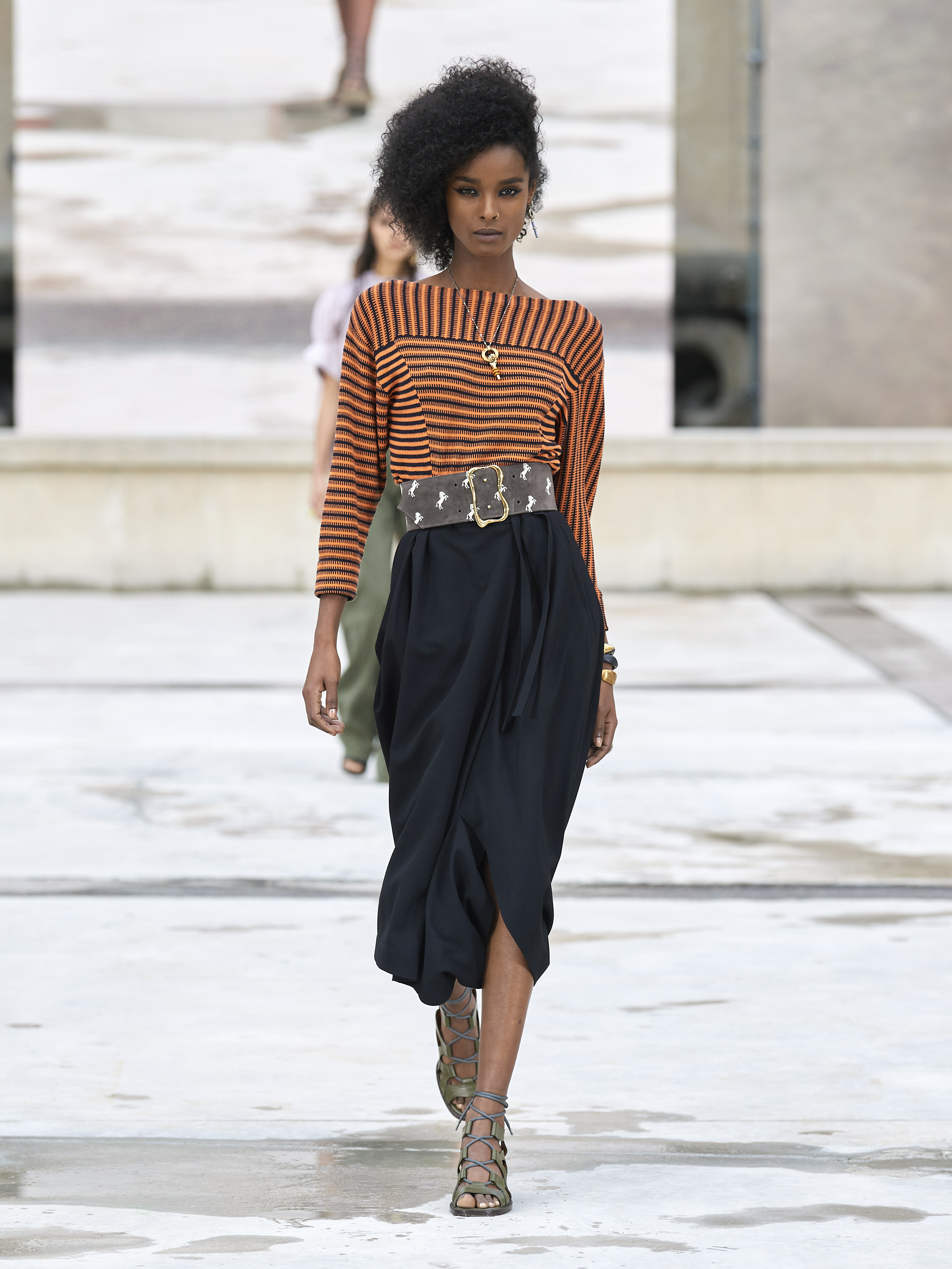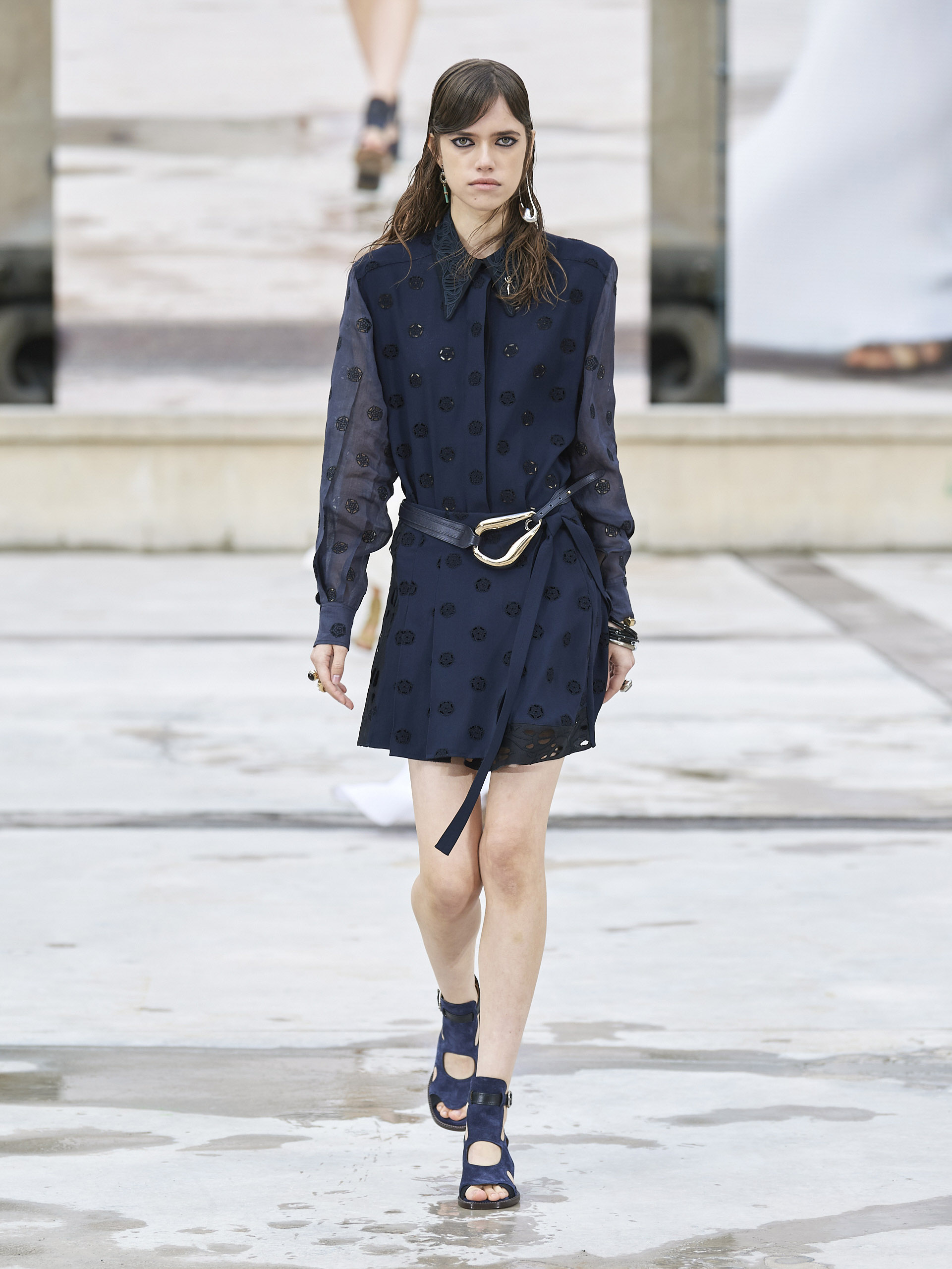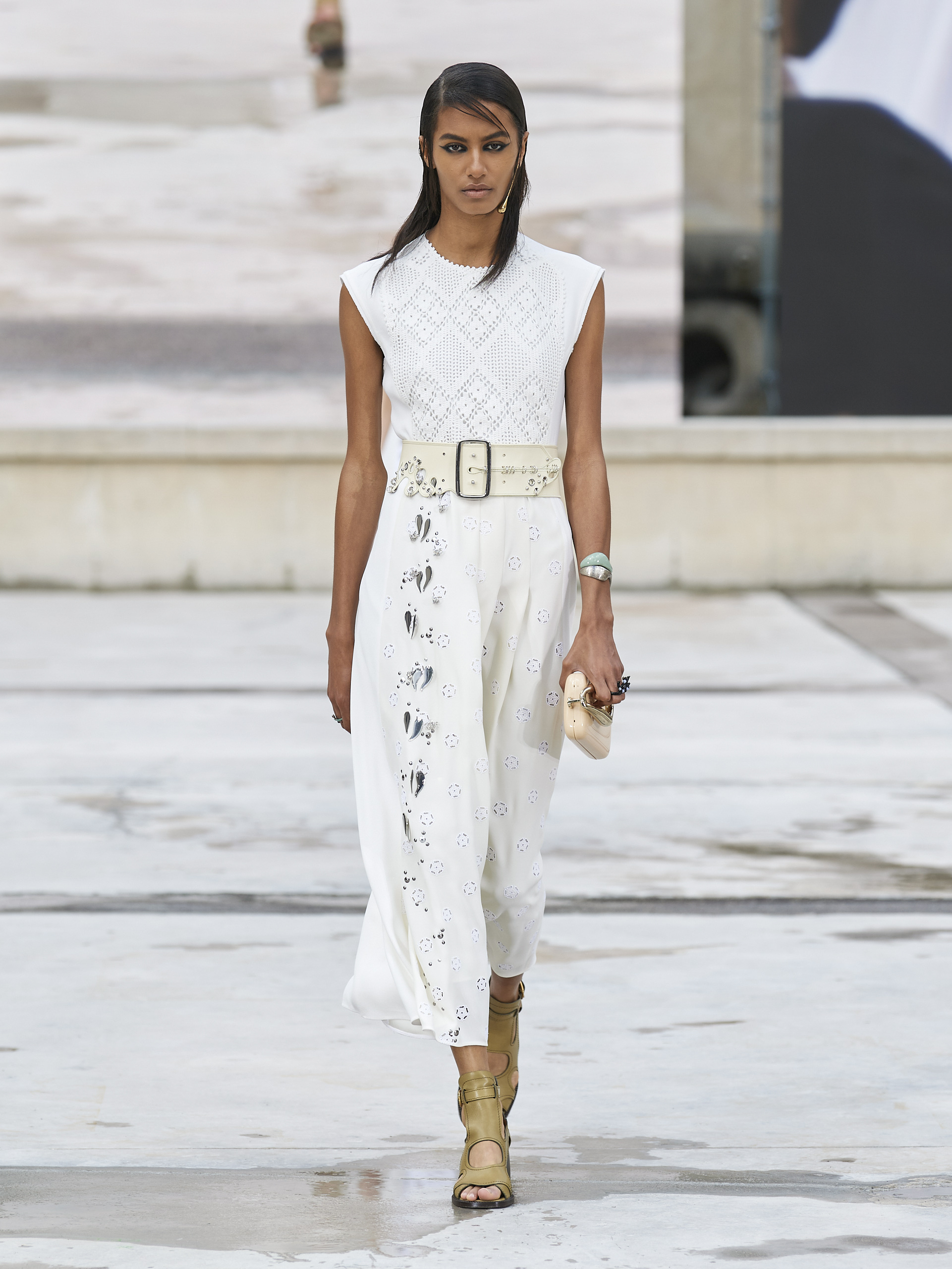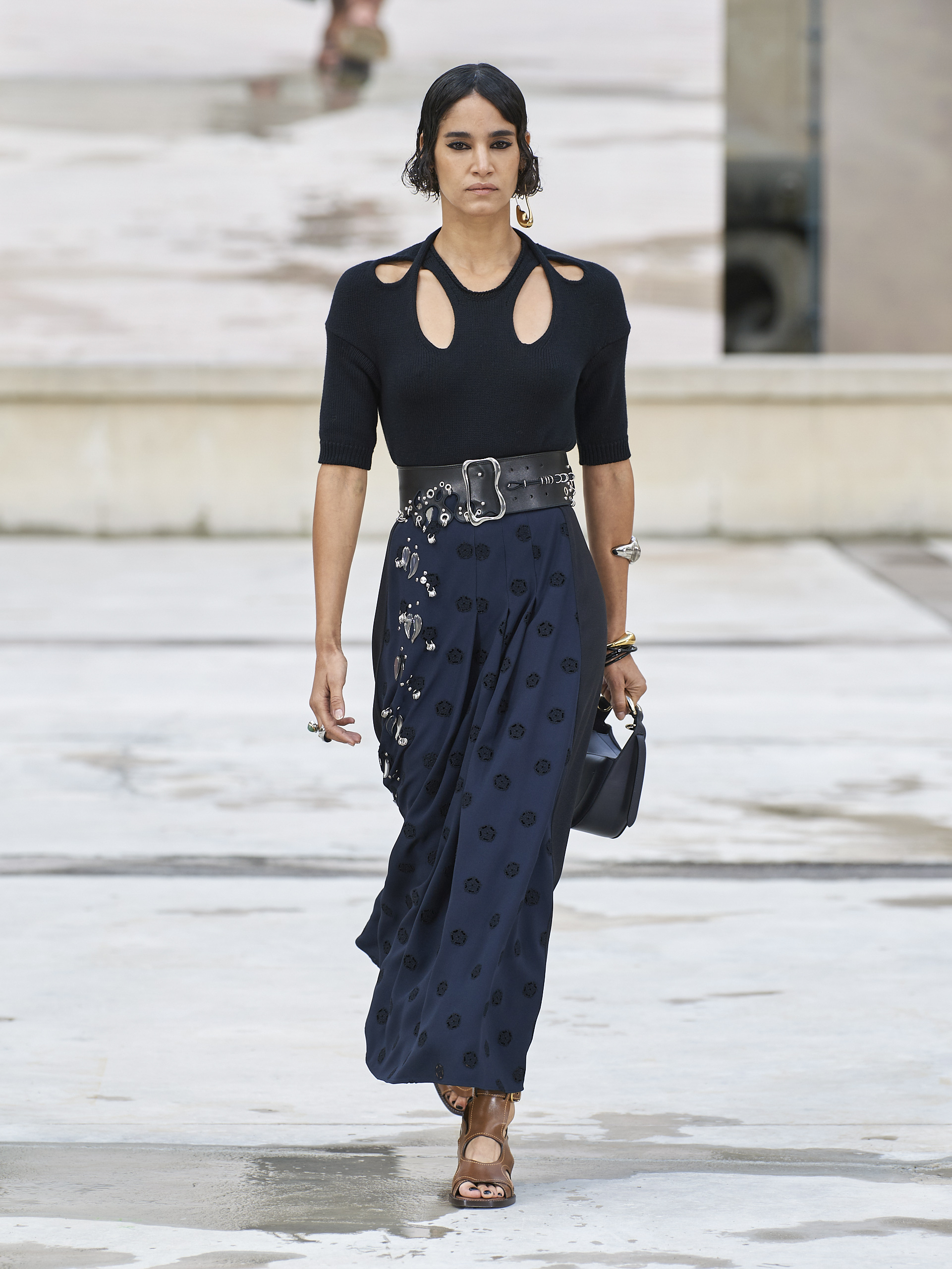 Tagged: