A new documentary on Colin Kaepernick is coming to Netflix
'Colin in Black & White' will follow the life of the activist icon through his high school years.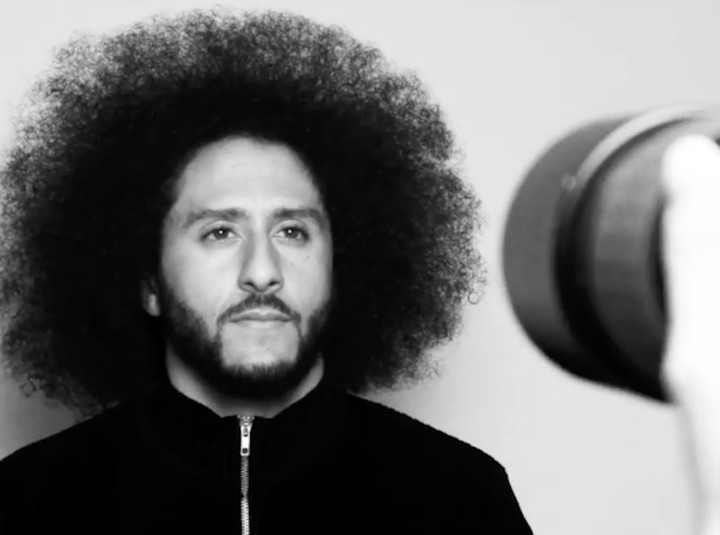 Still via Instagram video
Whether you love them or hate them, our high school years are some of our most formative. For iconic civil rights activist and quarterback Colin Kaepernick, this was no different. It was those years in which he came of age as a Black man, raised by a white family in Northern California, and when he began his ascent to sports stardom.
For those of you who have been living under a rock, Colin (at the time a professional quarterback for the San Francisco 49ers) made national news in 2016 when he refused to stand for the National Anthem as it played before his NFL games. In this way, Colin peacefully protested the country's legacy of anti-Black racism and police brutality, inspiring other athletes to do the same in solidarity, and becoming an activist icon.
Now, Netflix has snapped up the opportunity to tell the first part of Kap's story: the one containing the lion's share of the experiences that made him into the man he is today. And who better to tell it than Ava Duvernay and Michael Starrbury, the duo behind Netflix's hit racial injustice drama When They See Us? A dream!
"Too often we see race and Black stories portrayed through a white lens," said Colin in a statement published by Netflix. "We seek to give new perspectives to the differing realities that Black people face. We explore the racial conflicts I faced as an adopted Black man in a white community, during my high school years."
On Twitter, Ava announced her involvement in the show, stating that the project, which "tracks the making of a singular American icon", had been "a joy to work on." If one thing is for sure, the story is definitely in the right hands.
"With his act of protest, Colin Kaepernick ignited a national conversation about race and justice with far-reaching consequences for football, culture and for him, personally," Ava said. "Colin's story has much to say about identity, sports and the enduring spirit of protest and resilience."