These candid photos are a window into the wild and crazy life of a rock star
Surfbort's Dani Miller interviews photographer Brad Elterman on his latest 'Fanzine', celebrating 70s icons and today's rising stars.
When opening Brad Elterman's Fanzine, you're greeted with a sprawling image of a shirtless Freddie Mercury, mic stand held high as he takes the stage in striped-knickers, and Paul Stanley from KISS licking a pink popsicle in full-on face make-up. Flip further and these 70s rock stars are joined by their modern day counterparts -- Faux Real holds up traffic on a busy LA street, Dani Miller flashes a gap-toothed grin in front of the legendary Apollo Theater, a young Matty Healy pulls up his shirt to show off his tattoos. Elterman has become known for these very candid, off the cuff shots, ever since he cut class to snap the now iconic picture of David Bowie emerging from a recording session at Cherokee Studios in 1975.
"That photo really helped put me on the map," Elterman comments. "It's a timestamp of Bowie, a timestamp of LA, a timestamp of this young kid who walked away with more than a picture. He walked away with a dream and a career."
Elterman spent the following years documenting the music scene up and down the Sunset Strip, particularly Joan Jett and The Runaways, but what keeps him behind the camera still is the raw spirit and energy exhibited by today's rising young stars. In the latest and third issue of Fanzine, called "Rock Stars 2020," Elterman showcases some of his favorite bands and modern day muses alongside legendary rock stars past. For the cover, he and Miller hit the streets to pay homage to one of New York's most vibrant neighborhoods -- Harlem.
Here, the Surfbort frontwoman and Elterman tell us all about their adventure-filled day, star-studded parties in LA and a chance backstage encounter with Bob Dylan. Read more below.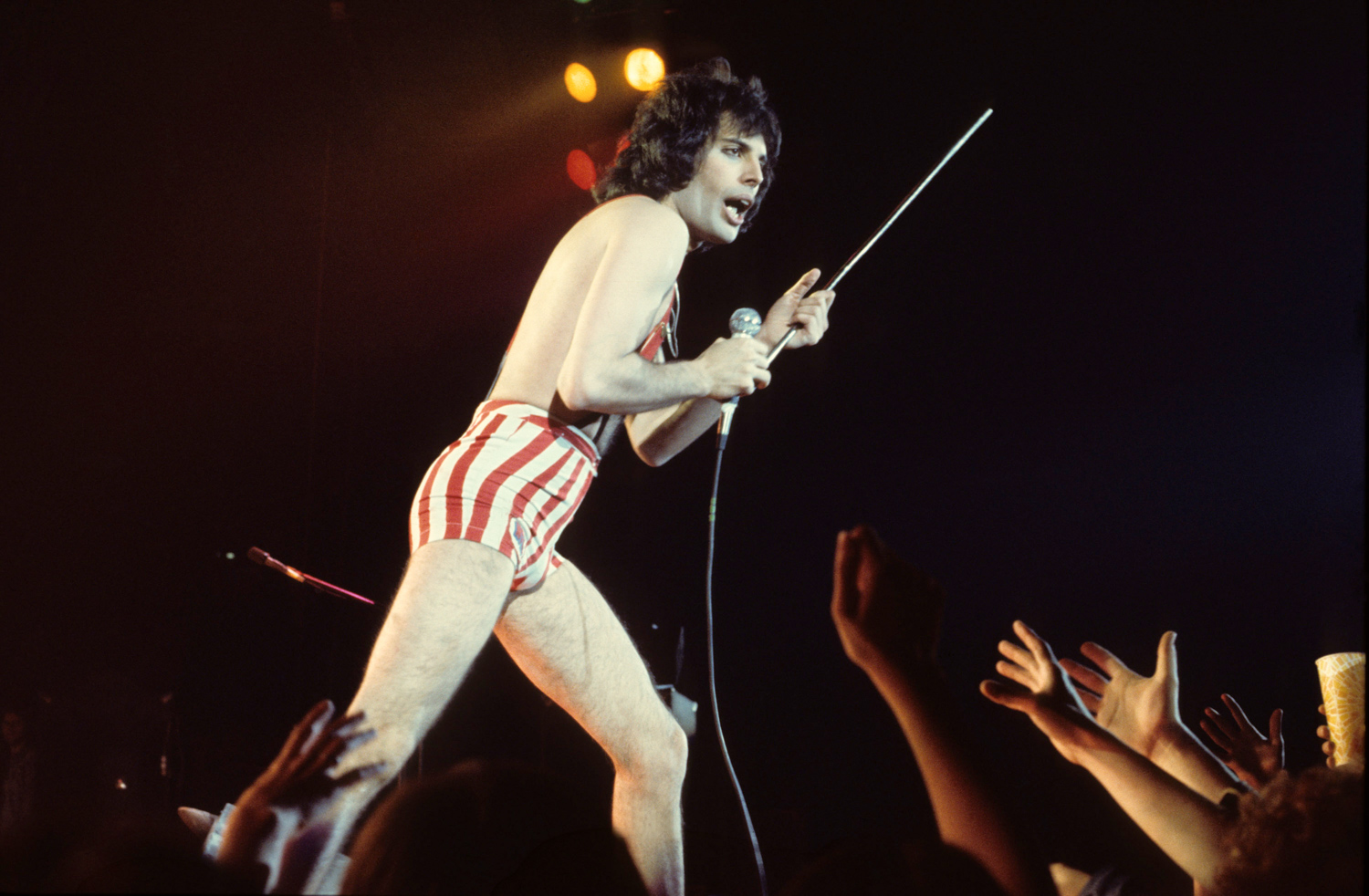 Dani Miller: Harlem has so much rich, beautiful culture and history. What are the reasons you're drawn to Harlem, Brad?
Brad Elterman: Well, I'm drawn to Harlem for the beautiful rhythm of the city. And you know, every great city has a rhythm to it -- Paris has it, Rome and Naples. Certainly the Upper East Side has a rhythm. The financial district has a certain rhythm. LA has no rhythm to me. Maybe it's because I've been here too long. The rhythm is just cars. But Harlem to me is just this magical rhythm, it's a beauty of the city. It's the light. And the most magnificent part is the people. We wanted to go, have fun, catch up and we wanted to make some pictures and have some great food. So, Harlem was really the place.
The energy was so incredible and magical -- everyone just talking to each other, looking each other in the eye. We met so many awesome characters and cool people, who were some of the highlights?
Yeah, there's a handful of them. But obviously, my favorite person we met was brother Philip because he's just such a cool cat. He's a minister and he has his own church up in Harlem.
He was just a force, he was singing and walking with us for blocks.
Yeah, for blocks, exactly. He did a song about you, he called you...
Oh yeah, he called me Denny: "Denny you have to go to Denny's."
I mean, he was just magnificent and full of life. Everyone was dressed so sharp.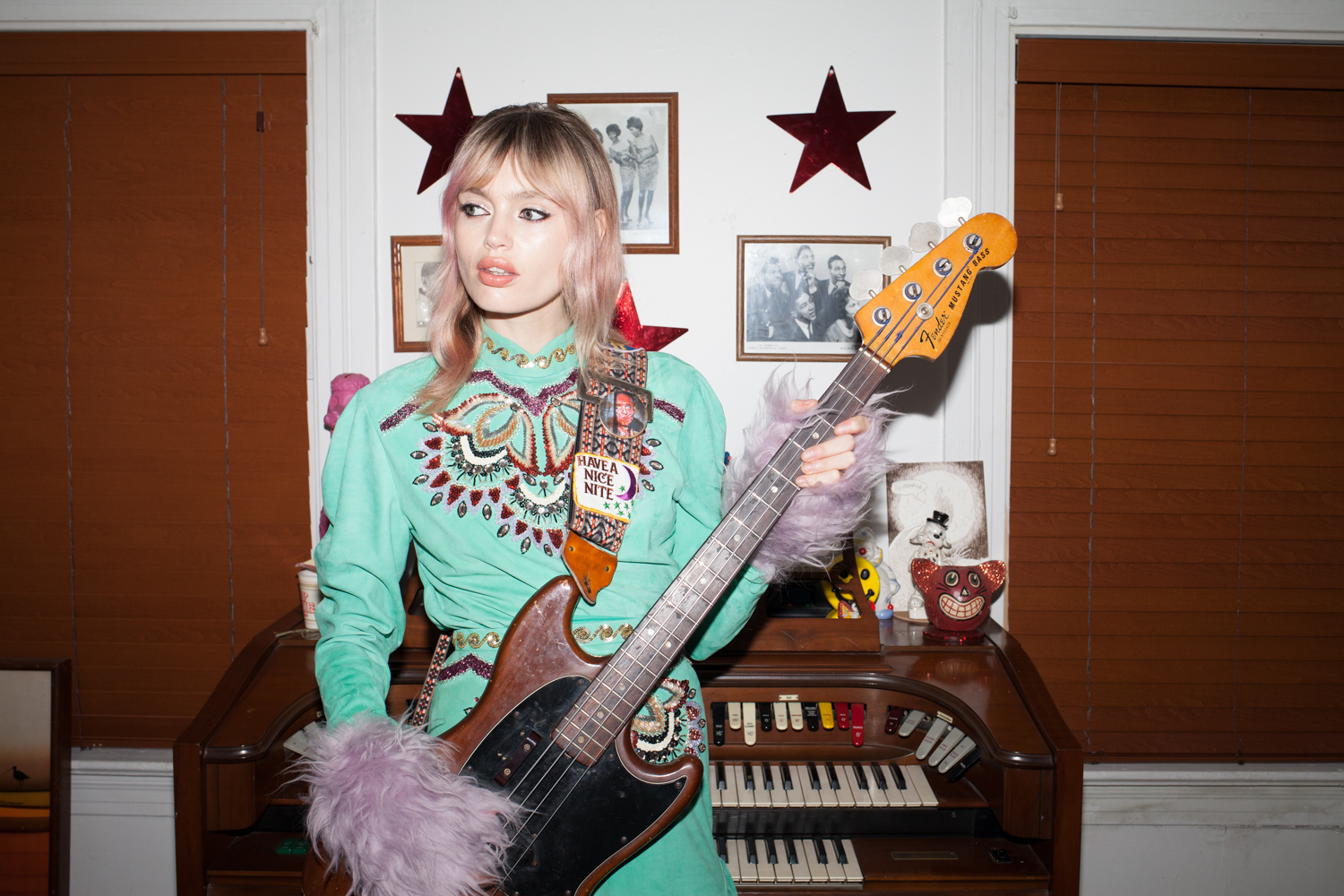 We tried to visit Dapper Dan's, but he wasn't there that day. Next visit we'll visit him. You brought me to Sylvia's, and that was so delicious. What is your go to order?
Well, the usual. We had the fried chicken. And I think we had black-eyed peas, sides and greens, the french fries and an orange soda to wash it down.
That's the hot spot. When I was little my dad would tell me stories of going to see ballet shows in Harlem. I never knew the feeling they were talking about, but when we went that day, I was like, there's something really special here.
You'd been there before, haven't you? To Harlem?
Yeah, but I was working on film jobs and would go in a rush. I didn't get to stop and smell the roses, soak it in.
We had the whole day, we could do anything, walk anywhere -- it's a great feeling of freedom when there's no rush to get back home. But the other thing is the Apollo, they've had so many greats there like James Brown, Cab Callaway and Al Green. One of my favorite street photographers, Helen Levitt, went up there in the 40s with her friend Janice Loeb, who was a filmmaker, and a poet named James Agee. They made a film called In the Street, which shows the beauty of Harlem. It's magnificent.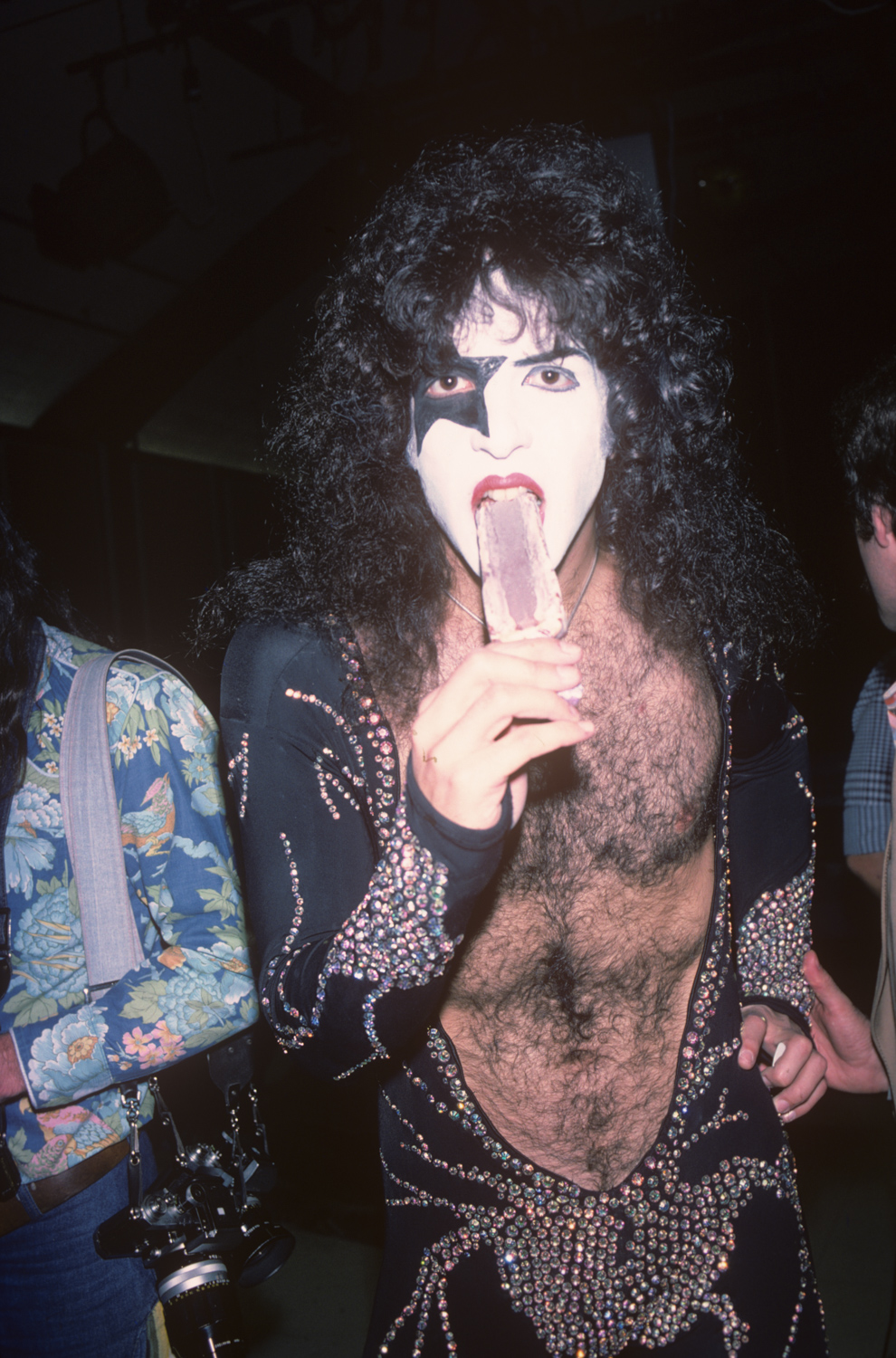 Yeah, it's definitely a place to be celebrated. I think it's important for everyone to travel, visit new places, meet new people, talk to people you don't know and just enjoy life together. I think that's super important for human connection. Tell me about your famous Fanzine . Each one I've seen, it's the perfect mix of classic rock stars that we all look up to like Bowie and Joan Jett, and then the newest rock stars on the scene.
I like the contrast of some of these legends, who I photographed in the 70s, and then new friends and new legends today. I think it's very compelling to have that mixture and I have a buddy of mine, Francoise, who designed it and put the whole thing together. I put you in there, Pearl Charles and the kids from Girl Skin, you know?
Yeah, I saw Cherry Glazerr in there and Arrow [de Wilde].
Yeah. I mean, I feed off you guys, the young people. I feed off your generation. That's what keeps me going is your enthusiasm, your excitement, the whole package. I think we'll look back in 20 or 30 years, and we'll say, "Wow, we had so much fun back in the 00s. 2019, 2020." It's a really cool period. I knew that 1977 was cool. I could feel that something wonderful was happening, but it's not until 40 years later, that you really sit down, take a deep breath and digest what you'd been through. I'm getting all these ideas for this script I'm writing. It's kind of like a teenage-Brad-Elterman-taking-photos story. It's a rock and roll La Dolce Vita.
You saw it all, the whole scene and the craziest stuff went down around you. So, that's gonna be a wild story. I can't wait.
Yeah, you know, I sold some photos and made a little bit of money. I was able to buy a car and get my own apartment at the corner of Sunset and Doheny and I just dove in. It was a marathon, just one thing right after another. And then after seven years, I pulled myself out because everything changed -- The Runaways broke up and heavy metal was coming in. There were publicists who came in and said, "Oh, you can't shoot this. You can't shoot that. And you have to sign this contract." So it was like, man, I had seven of the greatest years. I'm gonna go do something else. I came back on the scene a few years ago and started shooting Sunflower Bean, Surfbort and all these cool bands.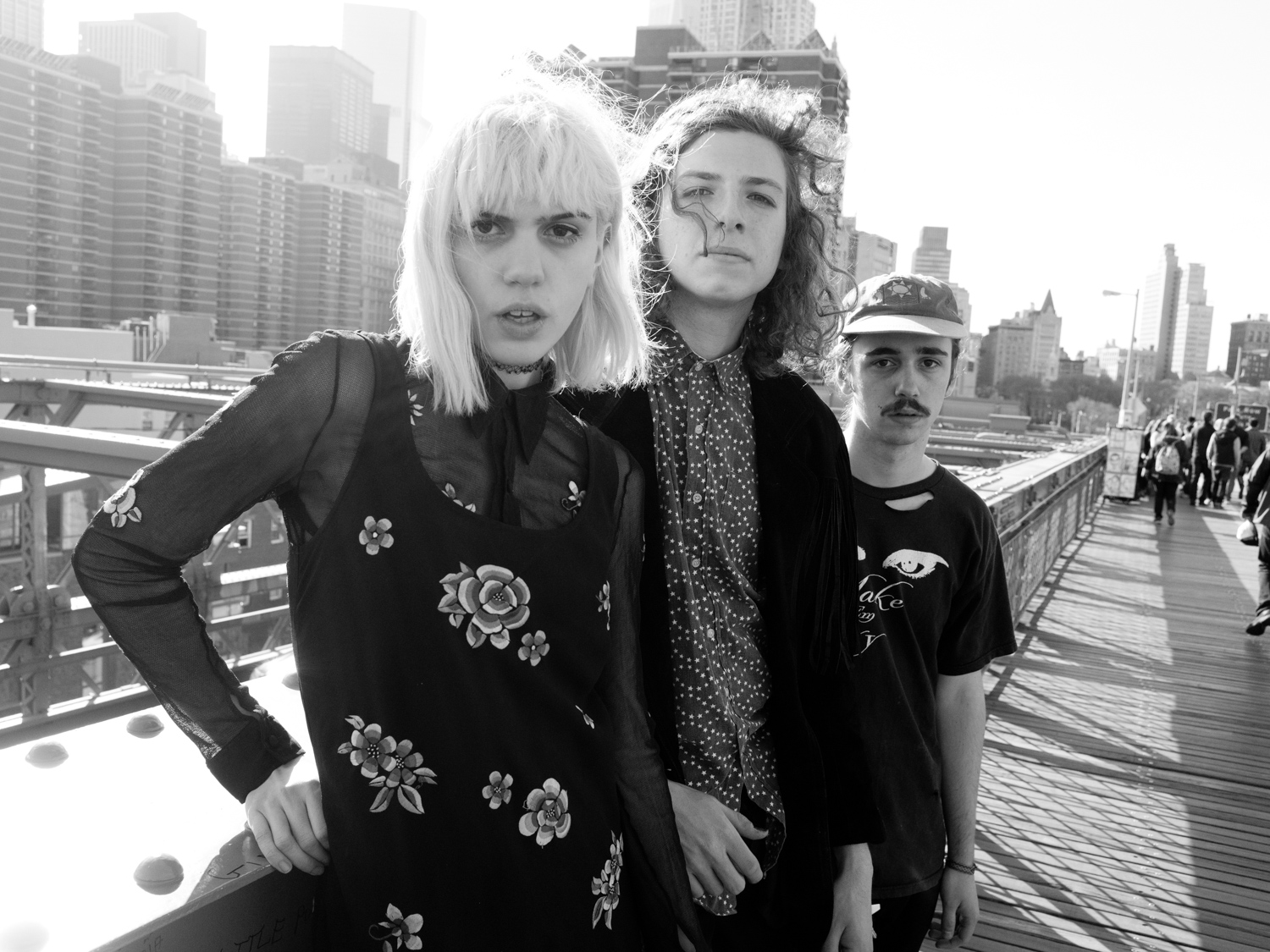 I first met you at Nadia Lee Cohen's party. I don't think you really know this, but I first found out who you were there. Then I looked at your work, and was like, this is insane. All your pictures of everyone -- The Runaways, Blondie, the picture of Bowie carrying all the records, coming out of the studio, is iconic.
That photo really helped put me on the map. I was a little bit concerned because I had this tip from my dear friend, Michelle Meyer, who is the queen bee of the Sunset Strip, and she says, "Brad Elterman, David Bowie's recording at Cherokee Studios all this week. He gets there at midnight, he leaves at six in the morning. Go there and take a photo." She's very supportive and Michelle knew everybody, but in the back of my mind I'm thinking, well, I'm just getting into bed with these record labels. Am I going to shoot myself in the foot? And then a little bird inside of me said just take the photo.
That little bird, thank God that bird was there.
Well, yeah, because he liked it. He thought it was cool. He's totally smiling and was styled beautifully. Thank God he didn't stop and pose because there's a nice rhythm to the walkthrough. It's a timestamp of Bowie, a timestamp of LA, a timestamp of this young kid who walked away with more than a picture. He walked away with a dream and a career. I saw the publicist around and he was like, "How did you get that picture? How did you get it published in this magazine?" And then I started getting invited to all this stuff.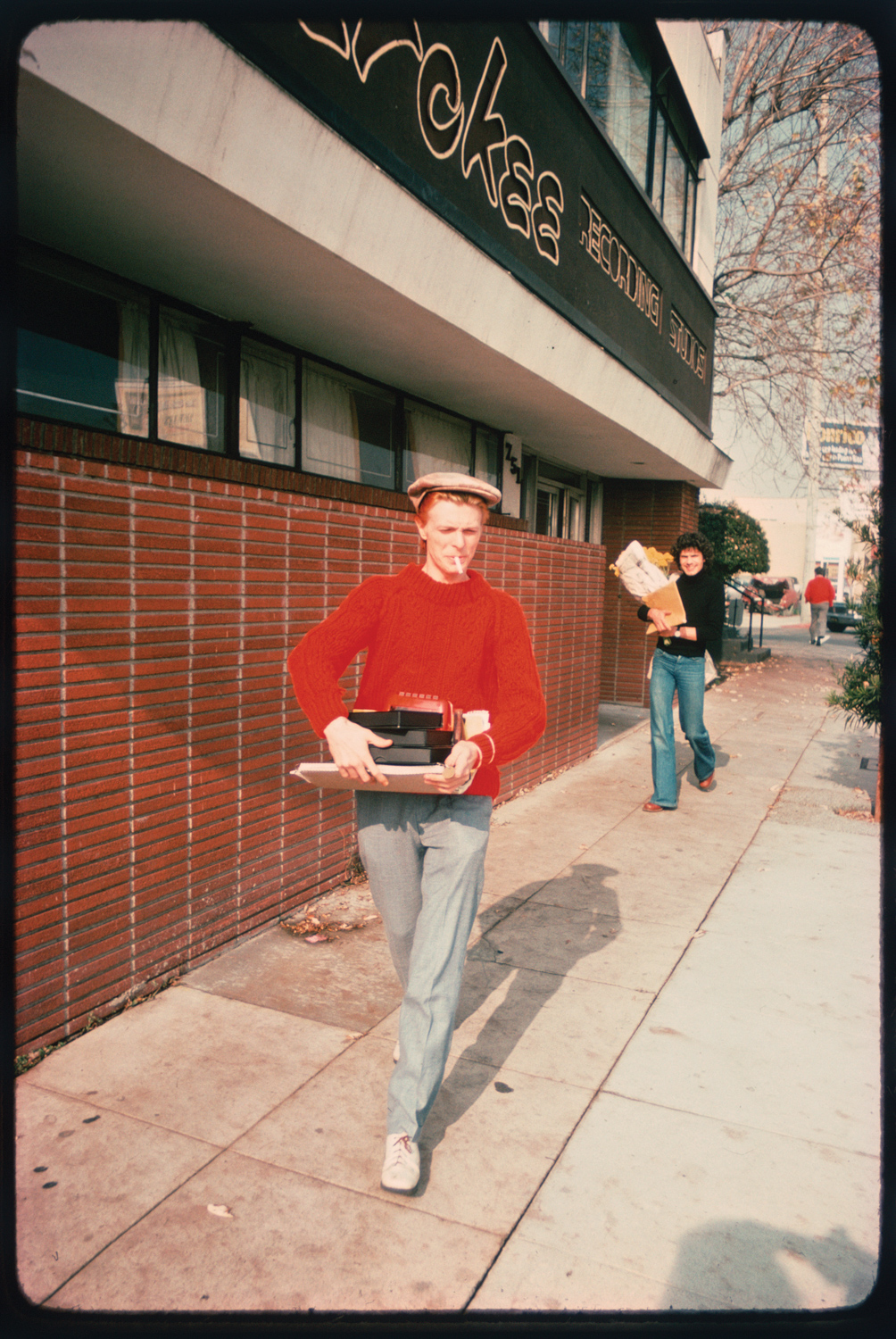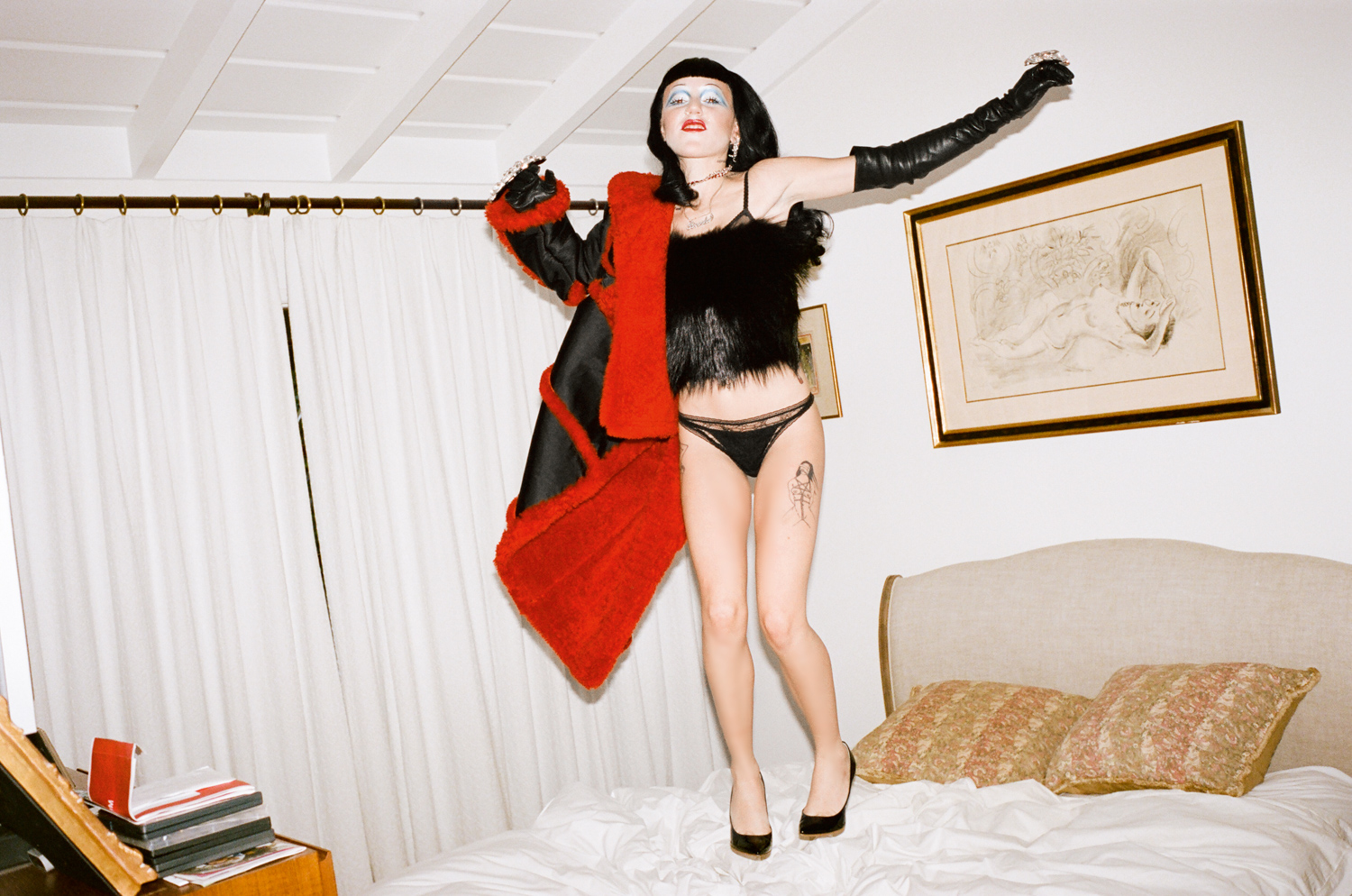 The fact that you're keeping the excitement today around photography and the new wave of rock stars is super important. I saw Patti Smith do a small, private performance in New York and she was like, "What's the difference between 1976 and now?" She was like, "Nothing." You can still find the beauty in the now and not be sitting around wishing you were born in a different era.
Very well spoken. The rents are a little bit higher today than they were in 1976!
True. Debbie Harry and Chris told me that they rented the entire block for like $800 bucks in meatpacking back in the day. Are you kidding me? Now that'd be so much money. How did you meet Joan Jett?
I made friends with Rodney Bingenheimer very early, the mayor of the Sunset Strip. He's just a wonderful guy. He's helped so many people, very enthusiastic. And he has great taste in music. He's met Frank Sinatra and Elvis Presley. Elvis went to his club, met Bowie when he first came here, late 60s, early 70s. I would see Rodney around, always surrounded by a big entourage. We became fast friends and he just said," Brad, this is Joan." "Joan, this is Brad. Brad's taking photos for Japanese magazines and what not." We're both a little bit reserved. And there was a lot of drama going on with The Runaways, but Joan would just go off in a corner and do her own thing. We hit it off. She was living at the Tropicana Motel. I went over to visit her, took some photos there. I mean, I took photos of her everywhere.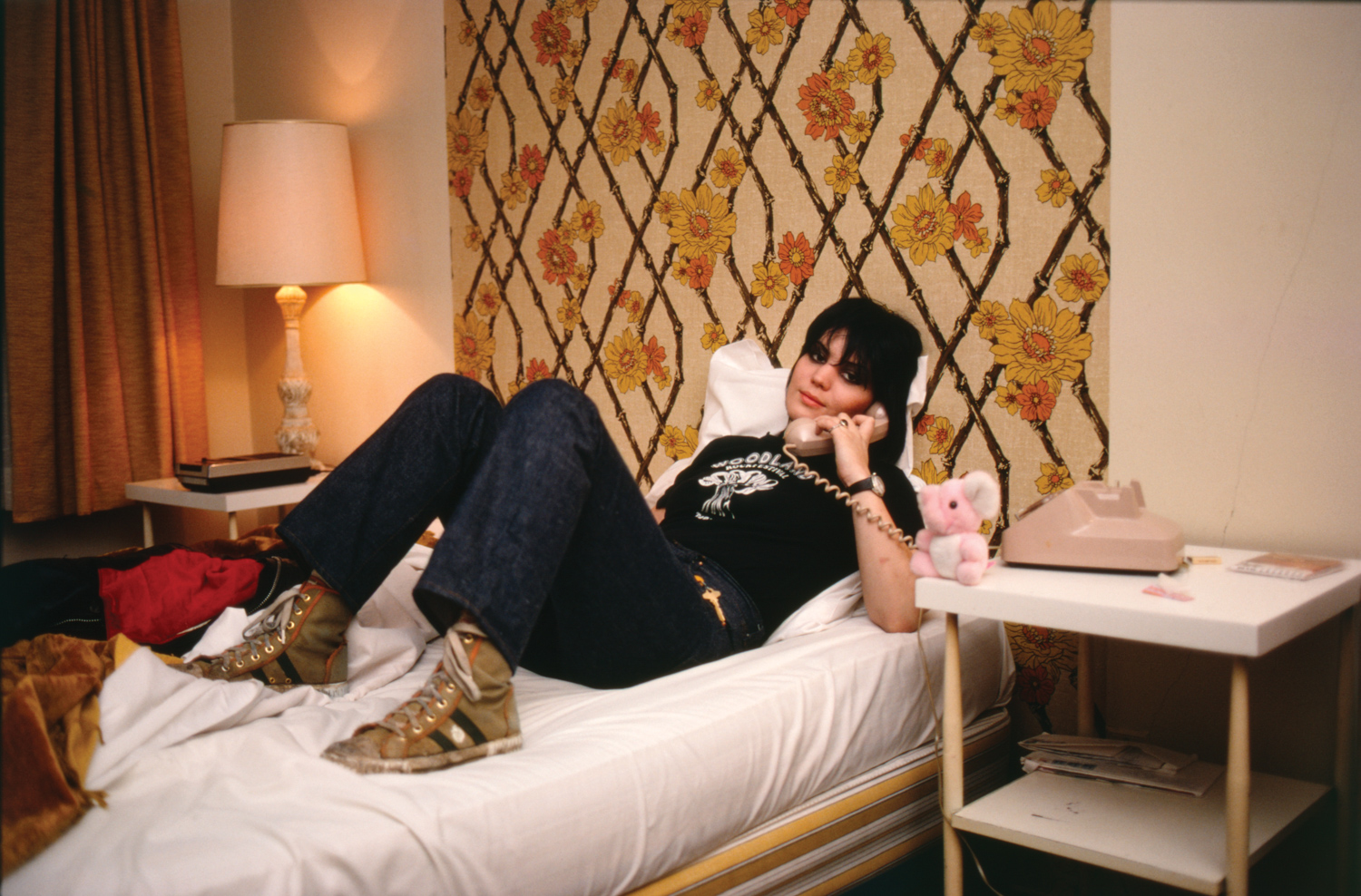 Every time I see those photos, my brain time travels. Do you have a favorite person you've photographed?
Well, I got to meet Bob Dylan in 1976, which is cool. I met him backstage at the Roxy, at Ronee Blakley's set. Ronee introduced me to Dylan and Dylan said, "You look like me." I did, kind of. Then he made a big deal about me taking a picture of him. The guy never went out. If he went out, he always had shades. And if he went out and had shades, he never was approachable. He certainly never wanted to have his photo taken. So, it was like the stars aligned perfectly. This ray of light came down, and there was this young teenage kid with a camera and Bob Dylan, and he says, "Can you take a picture of me with Robert De Niro?" I didn't even know who Robert De Niro was.
You didn't know who Robert De Niro was at the time?
No, and I never saw him again. If I ever see him, I'm gonna say, "Hello. You remember me? 1976? Dylan asked me to take that photo with you?"
We'll shout him out this interview. Shout out to Robert De Niro.
Robert De Niro, I have a photo of you with Bob Dylan from 1976!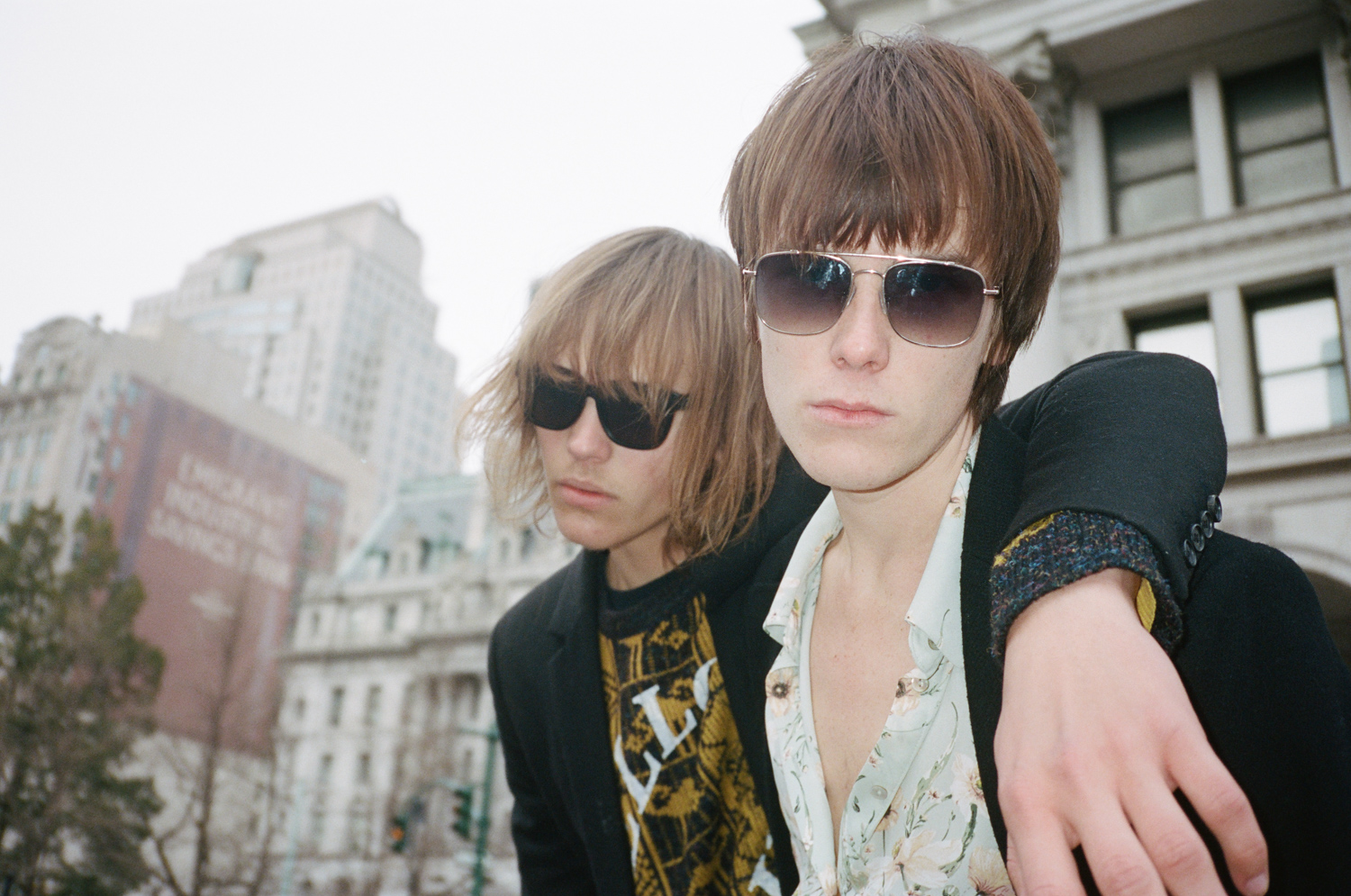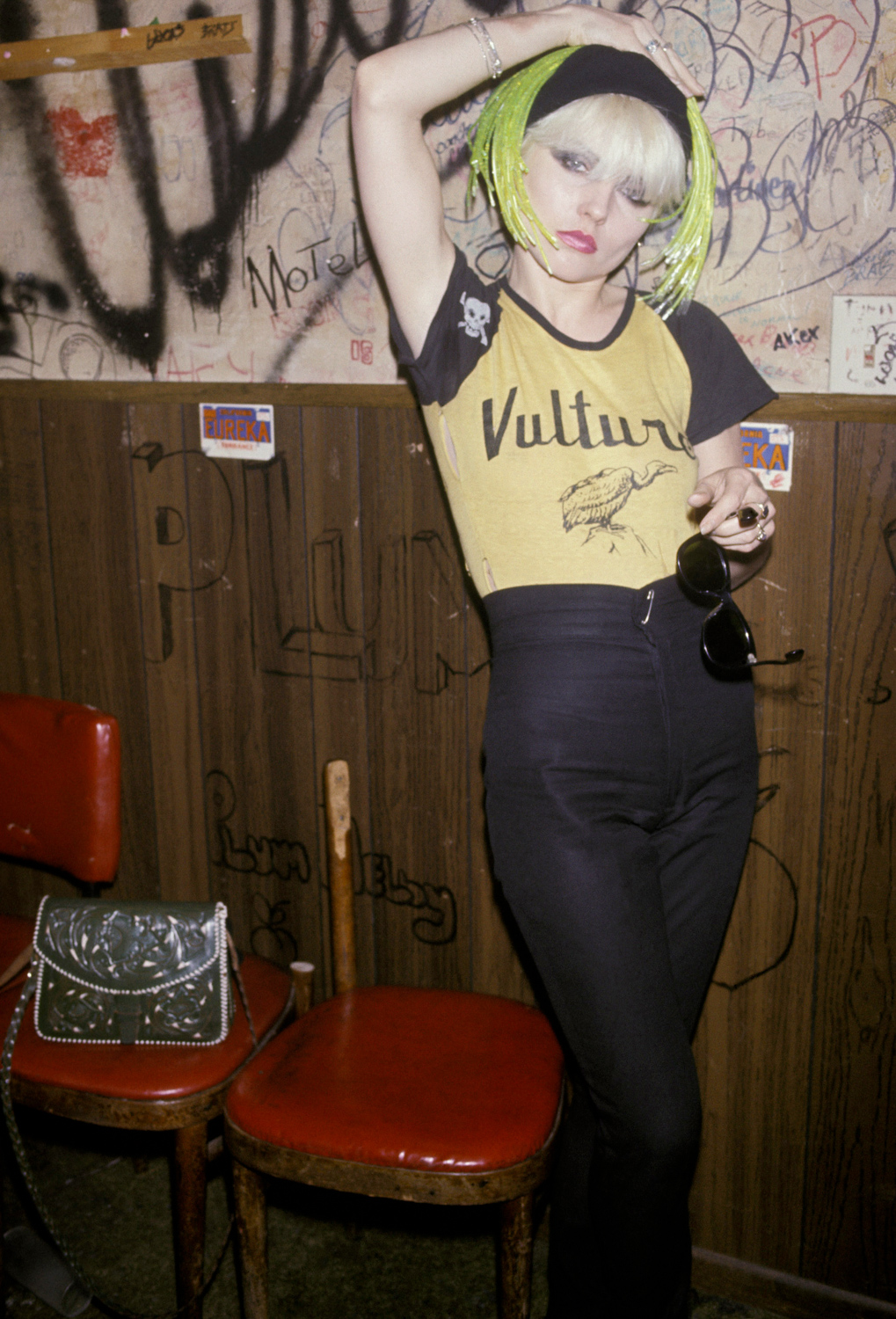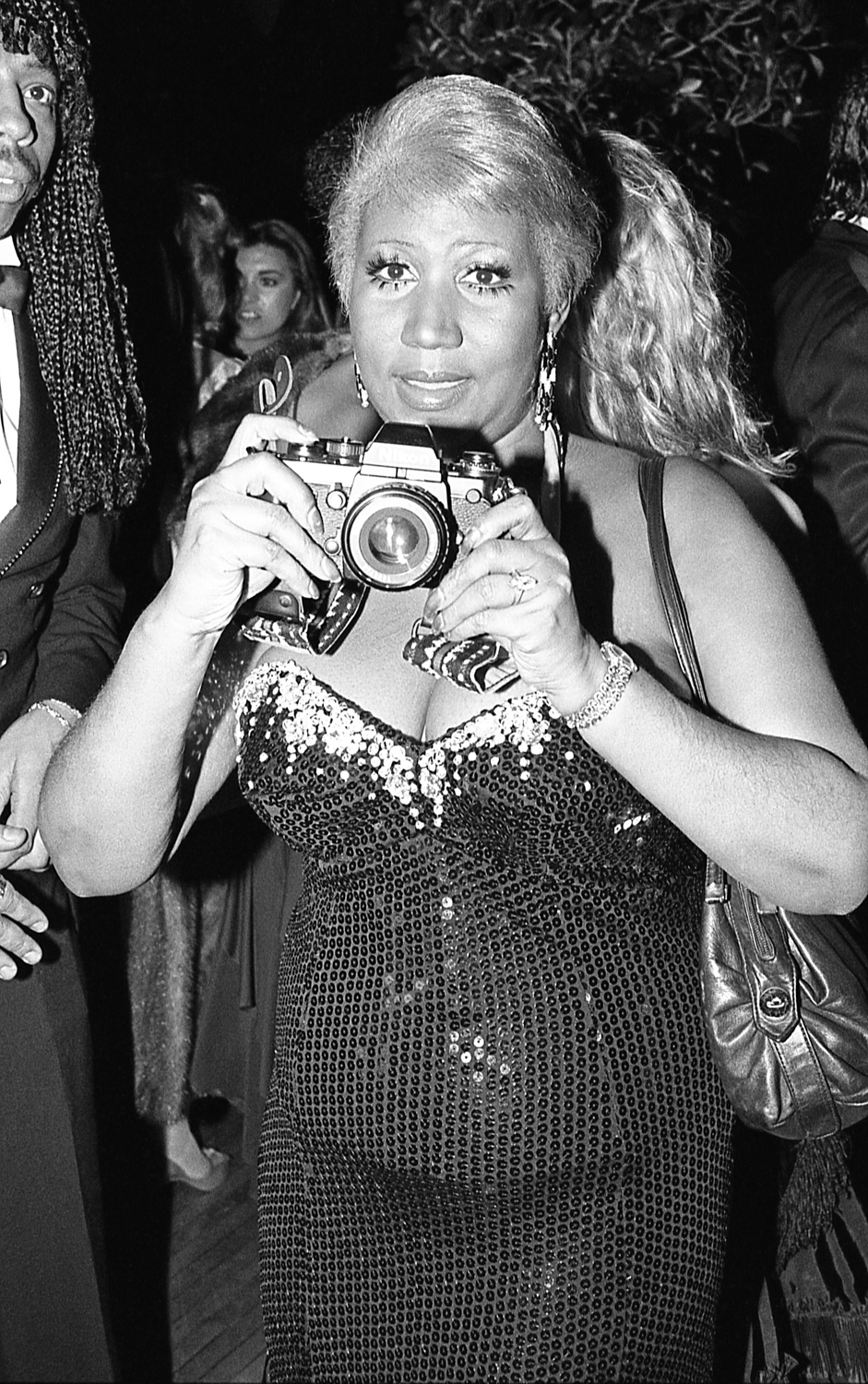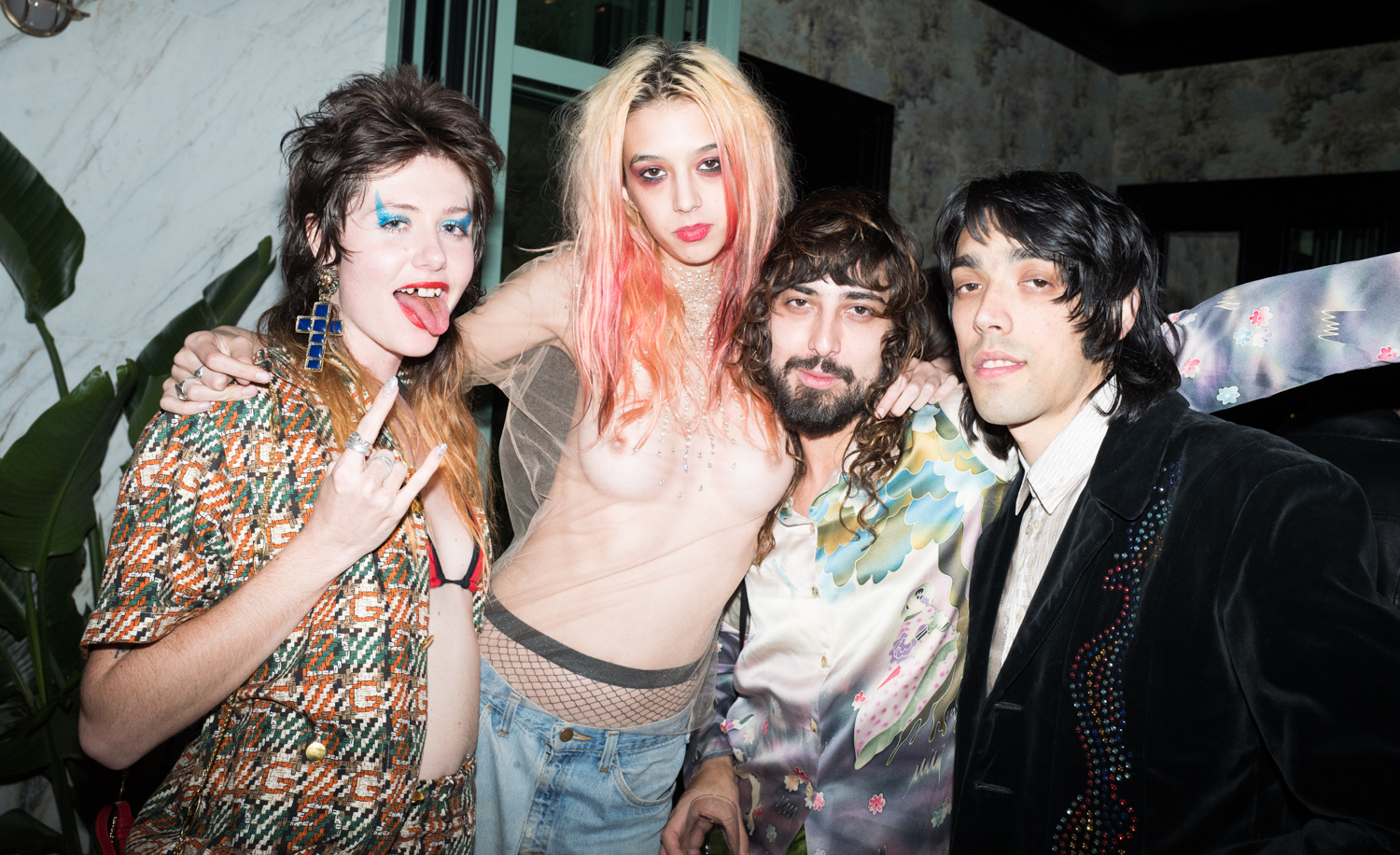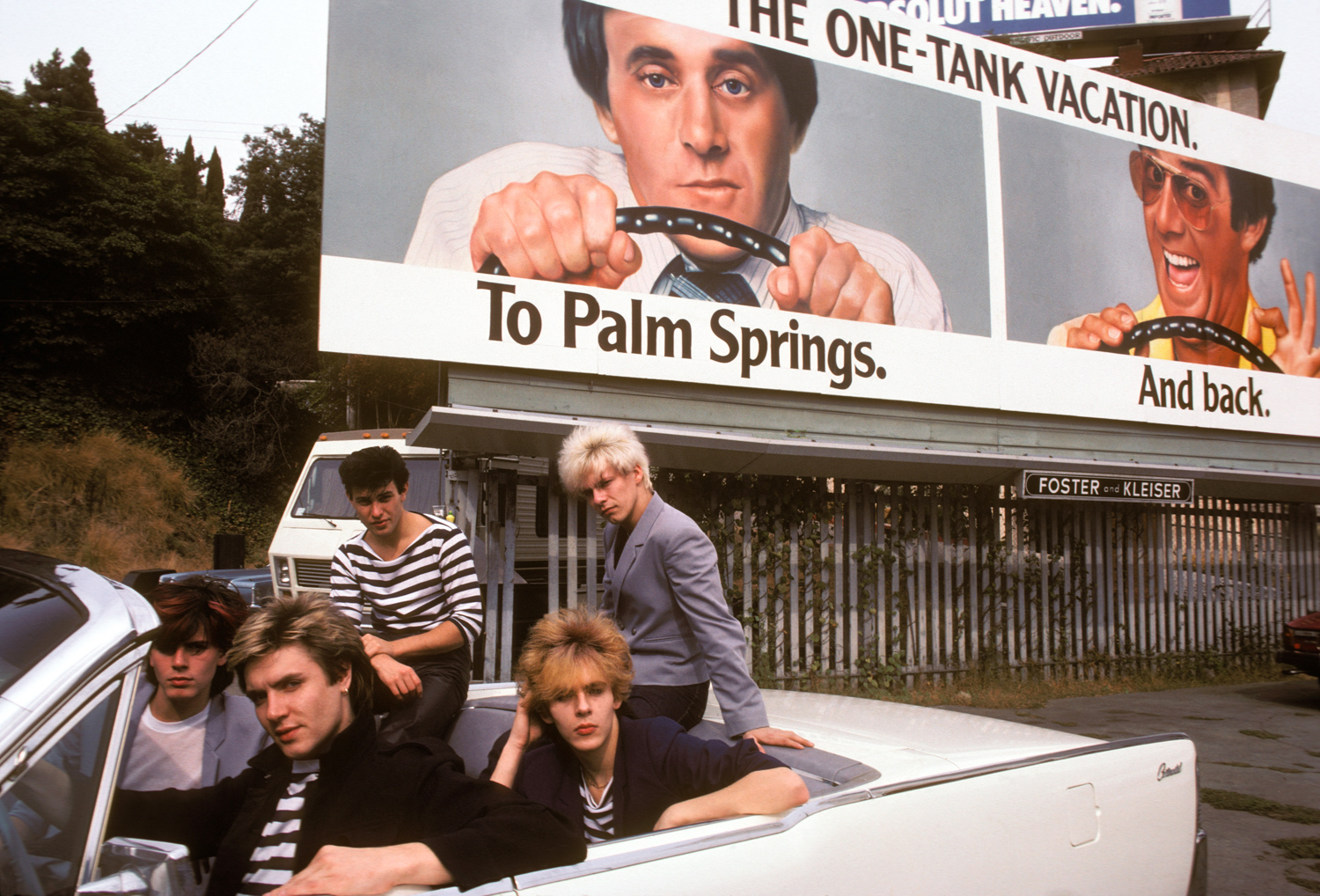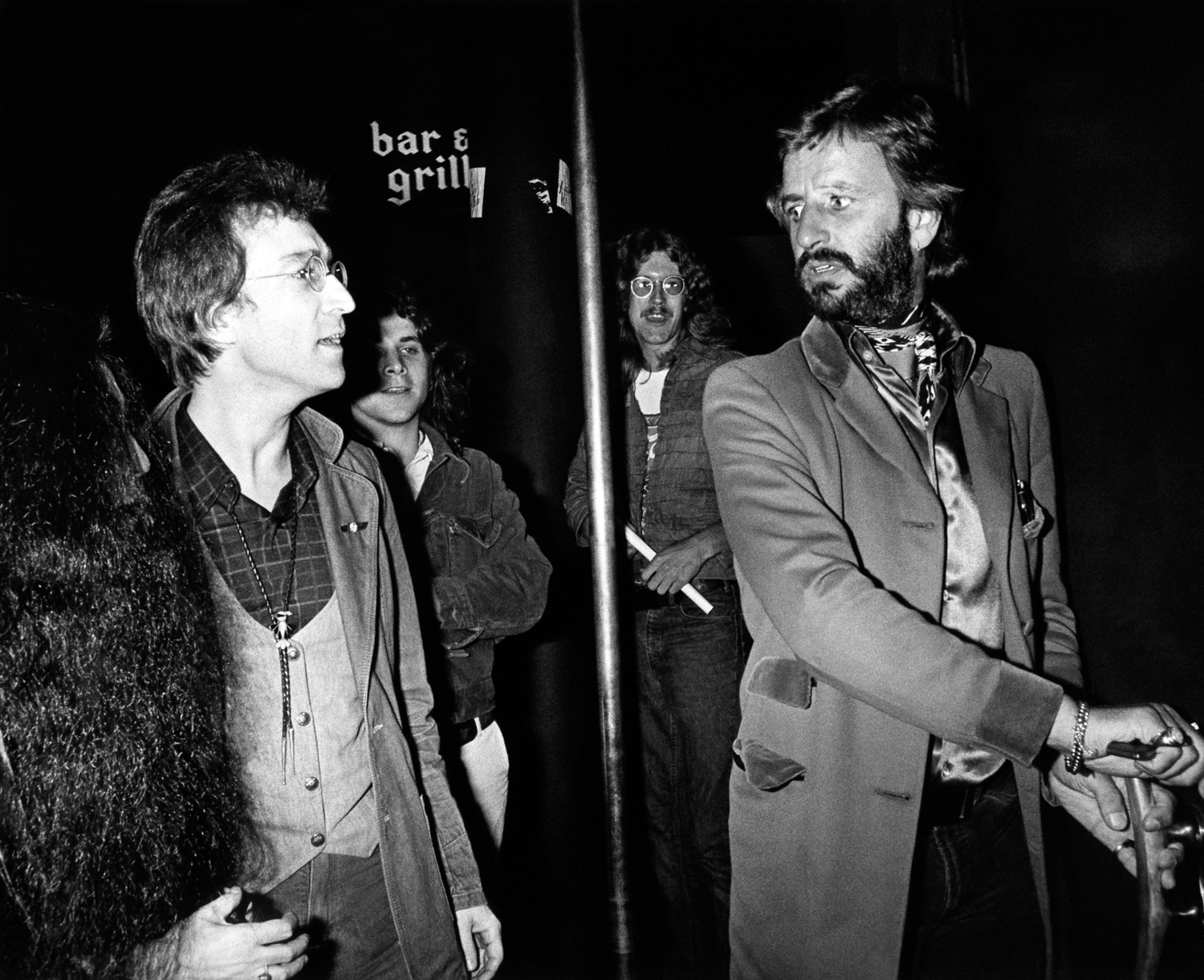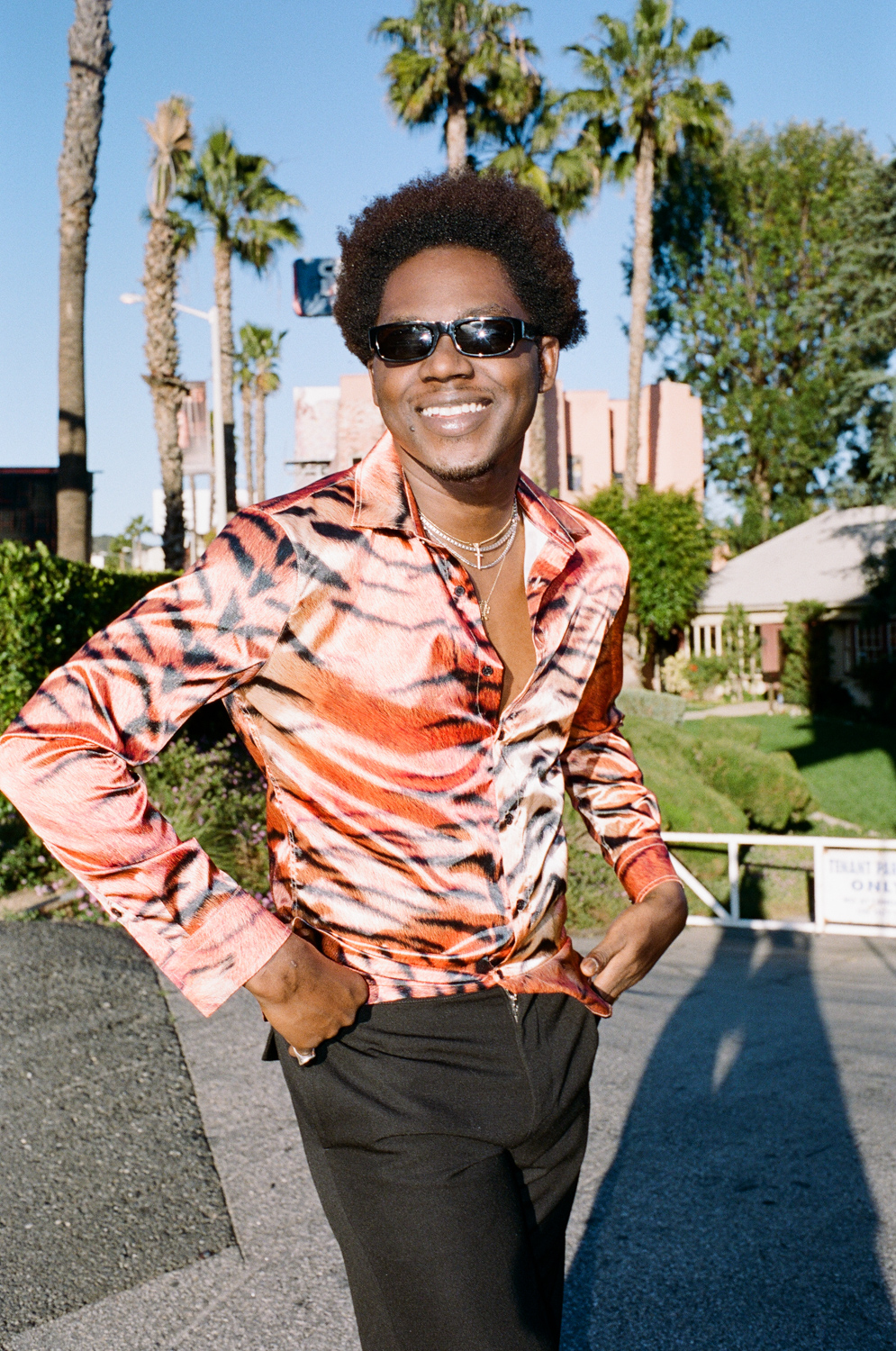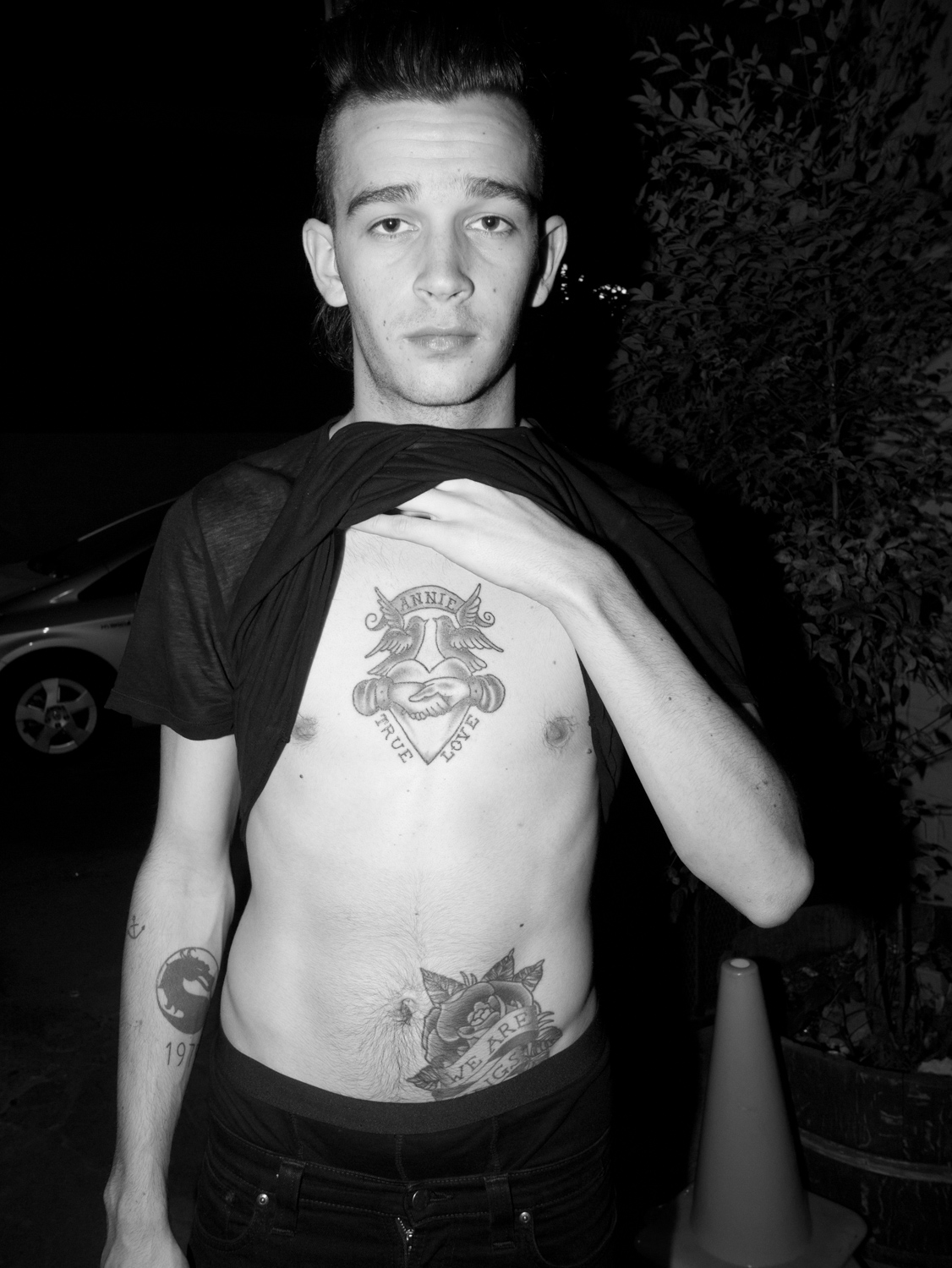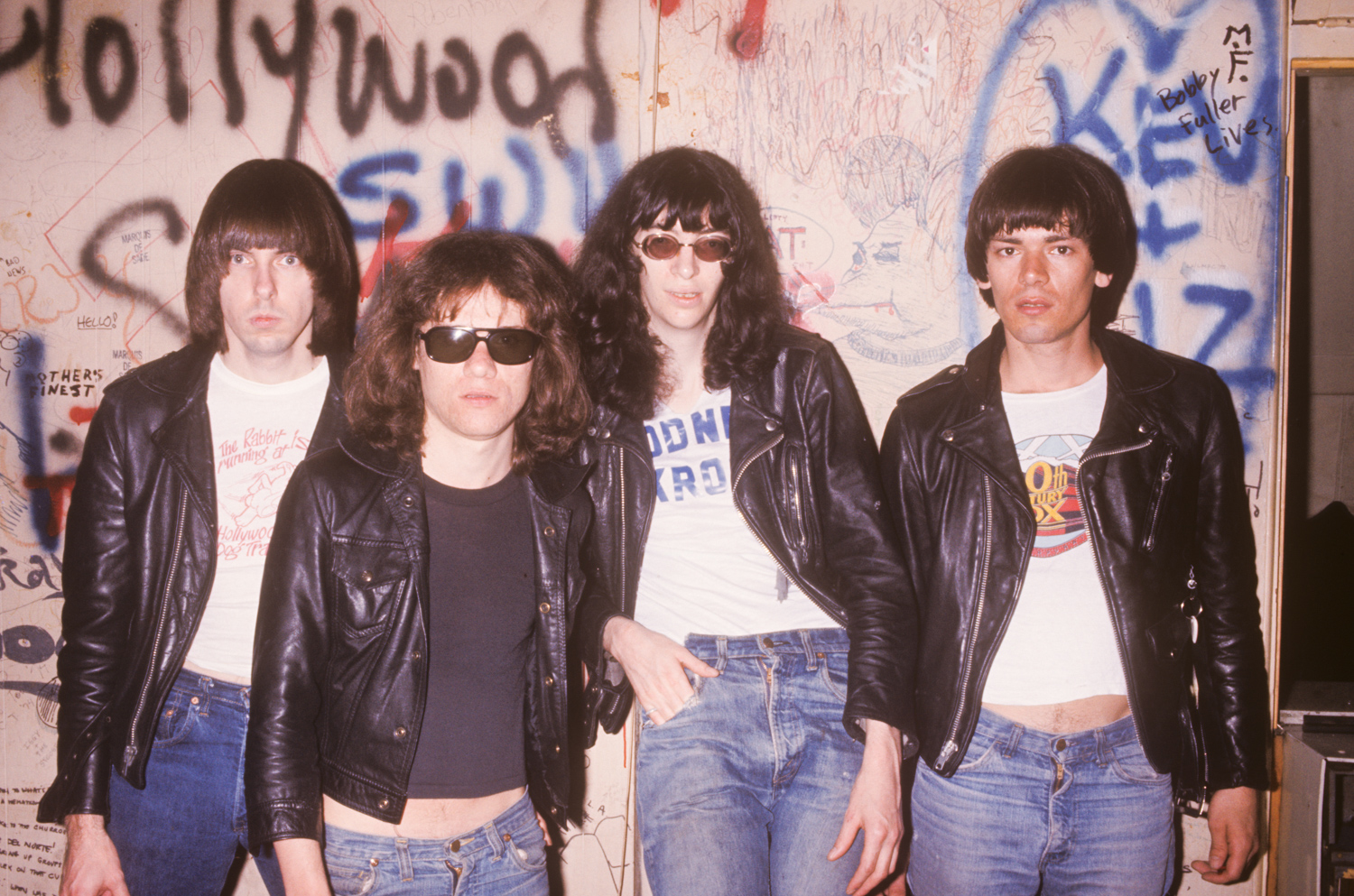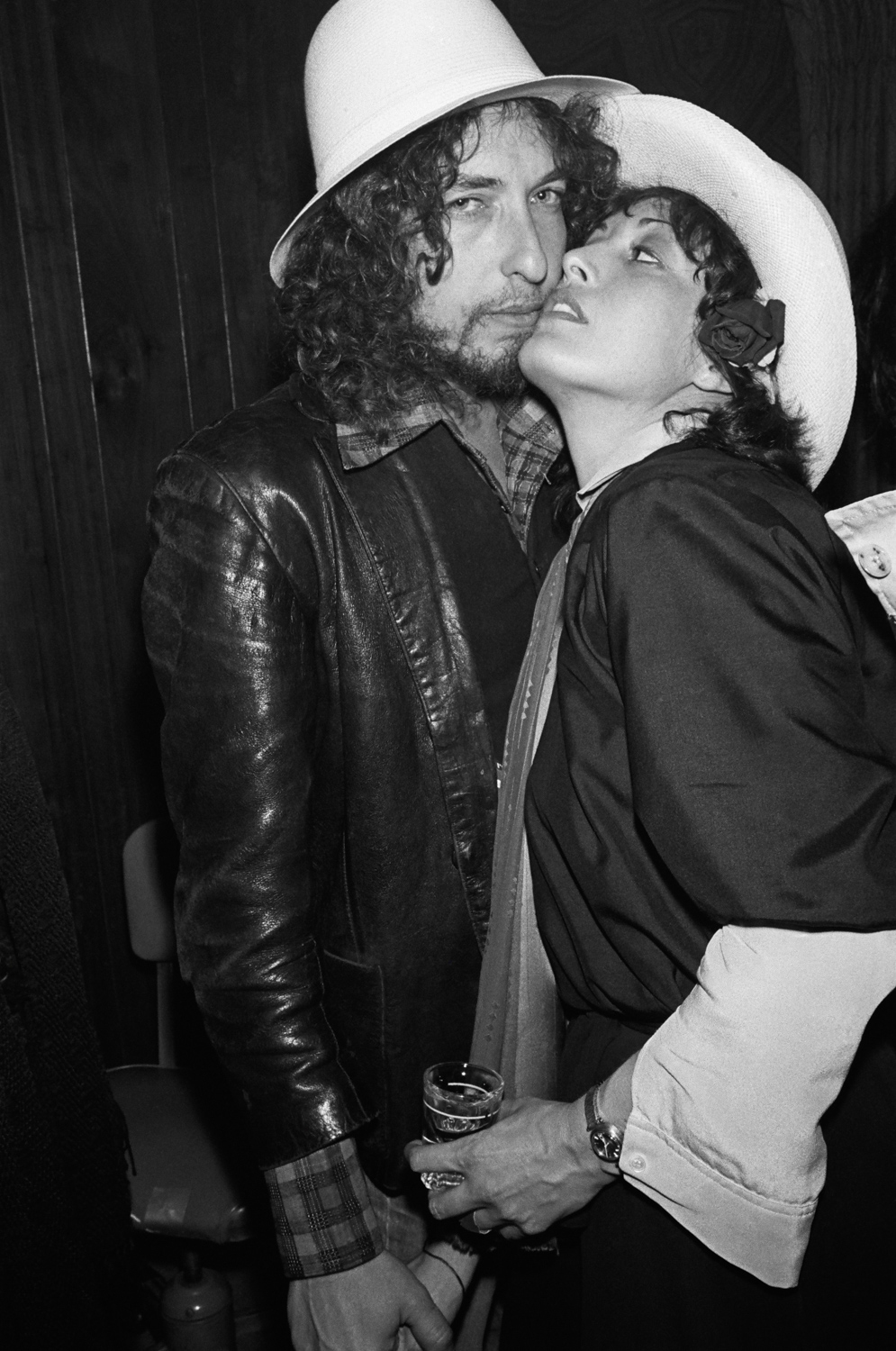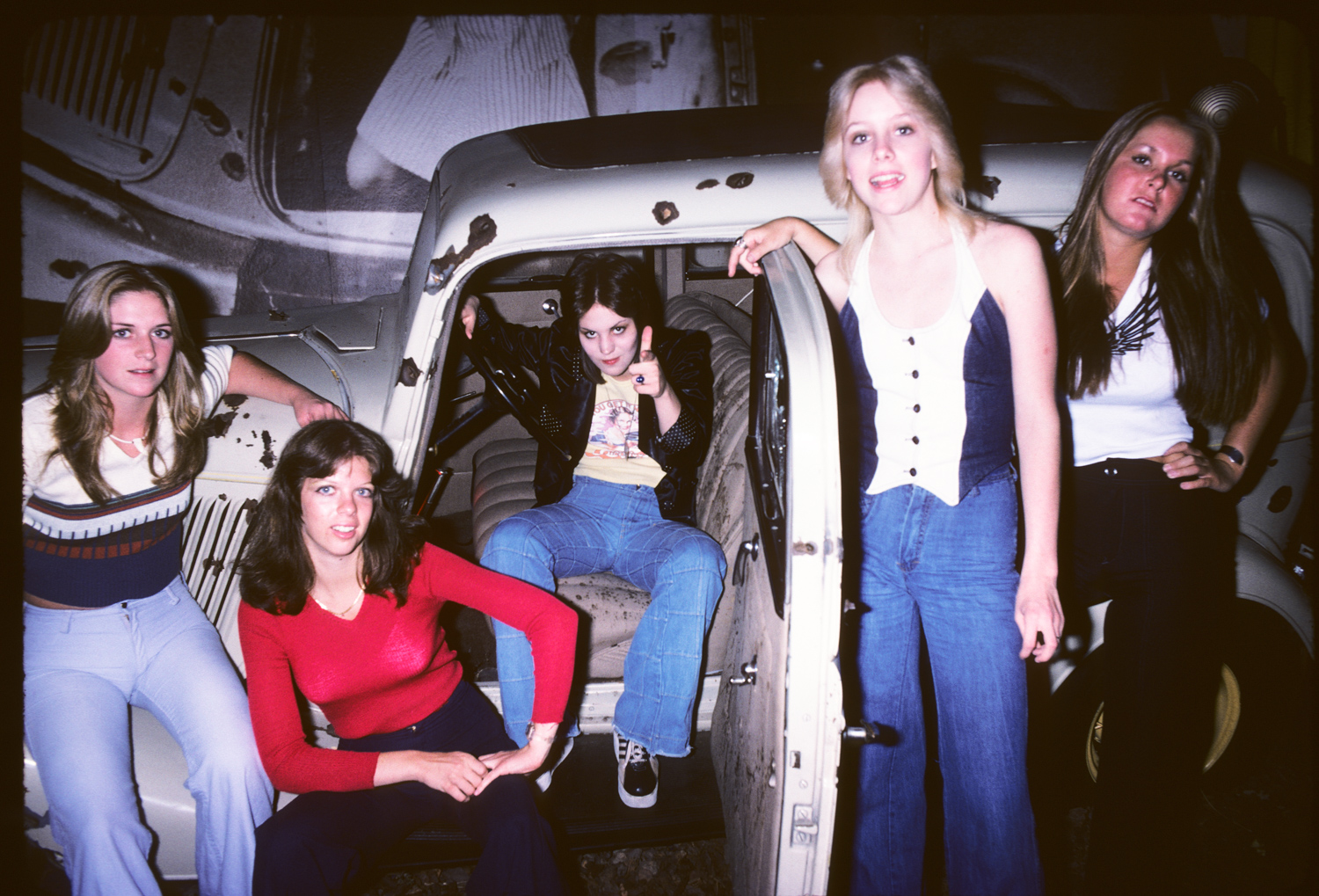 Purchase your copy of "Fanzine 3" online at Printed Matter.