The enduring appeal of Moesha's effortless 90s style
Costume designer Yolanda Braddy on dressing R&B superstar Brandy and her commitment to featuring Black designers on the show.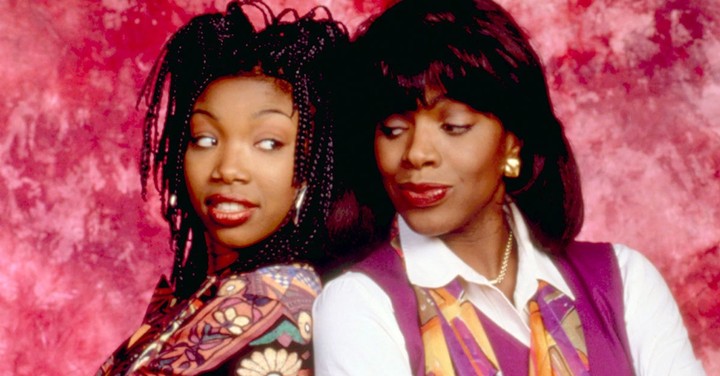 Still from 'Moesha'.
In the 90s sitcom Moesha, lead actress and R&B star Brandy Norwood navigates the ups and downs of high school in Los Angeles -- dressed in the era's everyday finest from FUBU to GUESS. Though it only aired from 1996 to 2001, the show became an instant classic, garnering countless nominations and three awards, for its portrayal of the suburban Black experience in America, and particularly, what's it's like to be a young Black girl navigating friendships, first relationships and family drama in her teens. But Moesha was also groundbreaking in another sense, it's 90s fashion, which over 20 years later is more on-trend than ever, and its celebration of Black designers.
In recent months and in response to the Black Lives Matter movement, considerable efforts have been made to spotlight young Black designers and brands. But it can be easy to look past people who have been doing this work for decades, including _Moesha_'s costume designer Yolanda Braddy, in favor of the new guard. This gap in acknowledgement is something Braddy is well aware of. "A lot of Black designers didn't get their just do... didn't get the notoriety that I felt that they deserved," she says. Over the show's six seasons, Braddy did her best to feature Black designers from larger, household names to small brands like Meoshe.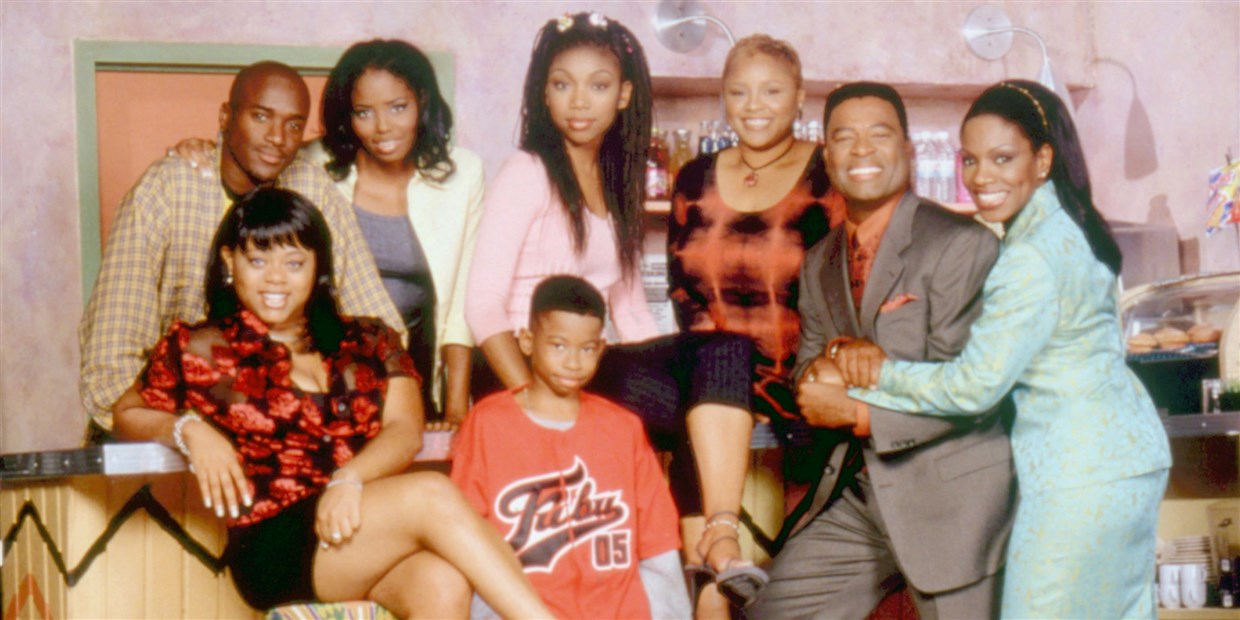 When Moesha hit Netflix on August 1, it immediately made its way onto the site's top ten list, proving that it's relatability hasn't faded since it originally aired. It's the first release in a string of seven Black sitcoms coming to the streaming giant in the upcoming months, which will also include Sister, Sister, Girlfriends, and Moesha spin-off The Parkers. Watching it back, not only are the themes of the show still relatable, it's fashion would look right at home on runways and Instagram moodboards alike. Many are taking inspiration from the era.
"Zerina Akers is one of my favorite stylists right now," says Braddy, about Beyonce's stylist, who also dresses Chloe X Halle. "What she's done with Chloe and Halle is take a little bit of everyone from the 90s and the 00s -- from TLC, some old Brandy performance stuff and even Tina Turner. She's taken all of the old designers, styles and fashion and recreated it into today's fashion."
But Akers isn't the only one. The 90s and early 00s are, quite obviously, having a real moment in fashion right now (think Devon Lee Carlson's Internet-winning, nostalgic style and the comeback of the exposed thong). The era can get a bit of a bad rep, but there were plenty of amazing style moments and Moesha was no exception. From the lavender micro bag she takes to her 18th birthday to Kim's shiny, lime green jacket, there are pieces that any Instagram influencer might wear to fashion week if given the option.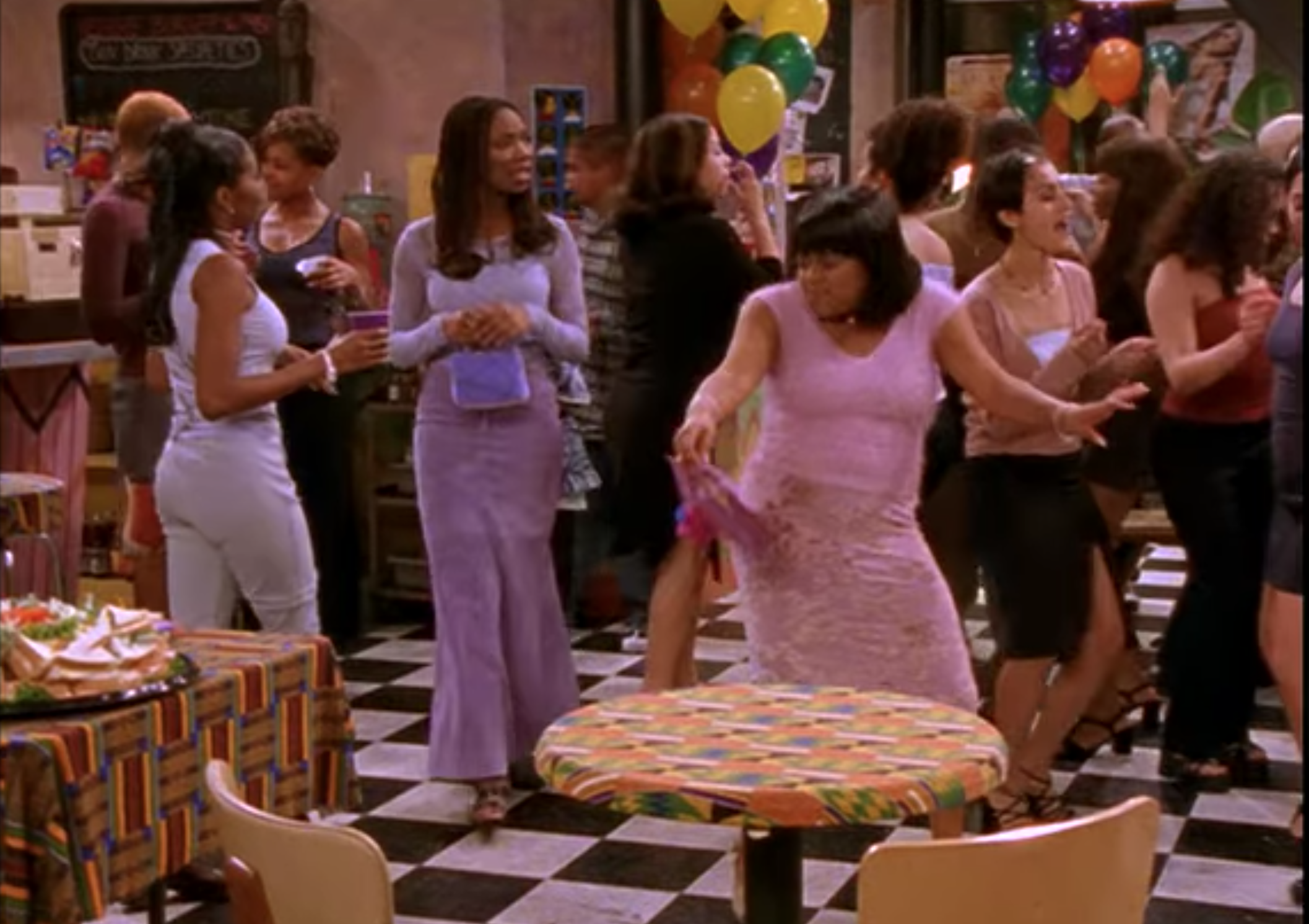 Braddy wanted Brandy's character Moesha to feel "unique and timeless," so she was stingy with her use of prints "because a lot of times prints can date you." Plaid, however, was one print Braddy didn't shy away from. The first season's intro features one of the show's most iconic looks with Brandy in high-waisted plaid pants, suspenders and a lime green shirt, all pulled together with a pair of wingtips and Moesha's trademark braids.
Braddy was responsible for designing the wardrobe for every character with some help from stylist Susan Moses. She found style inspiration from the world around her: "I would actually go to the neighborhood and find people, or I knew people that were like the characters and I would develop from there." Braddy shopped in local malls to ensure she was featuring popular styles of the time, but she'd often redesign the clothing for a fresh look. Since everyone had their own style, she had to source from multiple brands and designers. Braddy pulled a lot of Donna Karen and Byron Lars for Dee, whose business woman look is something we can all aspire to. One of the best outfits of the series is Dee's impeccable, cream short suit from the first season. The shorts are the perfect length and the shoulder pads are just big enough to add some extra drama to the clean silhouette.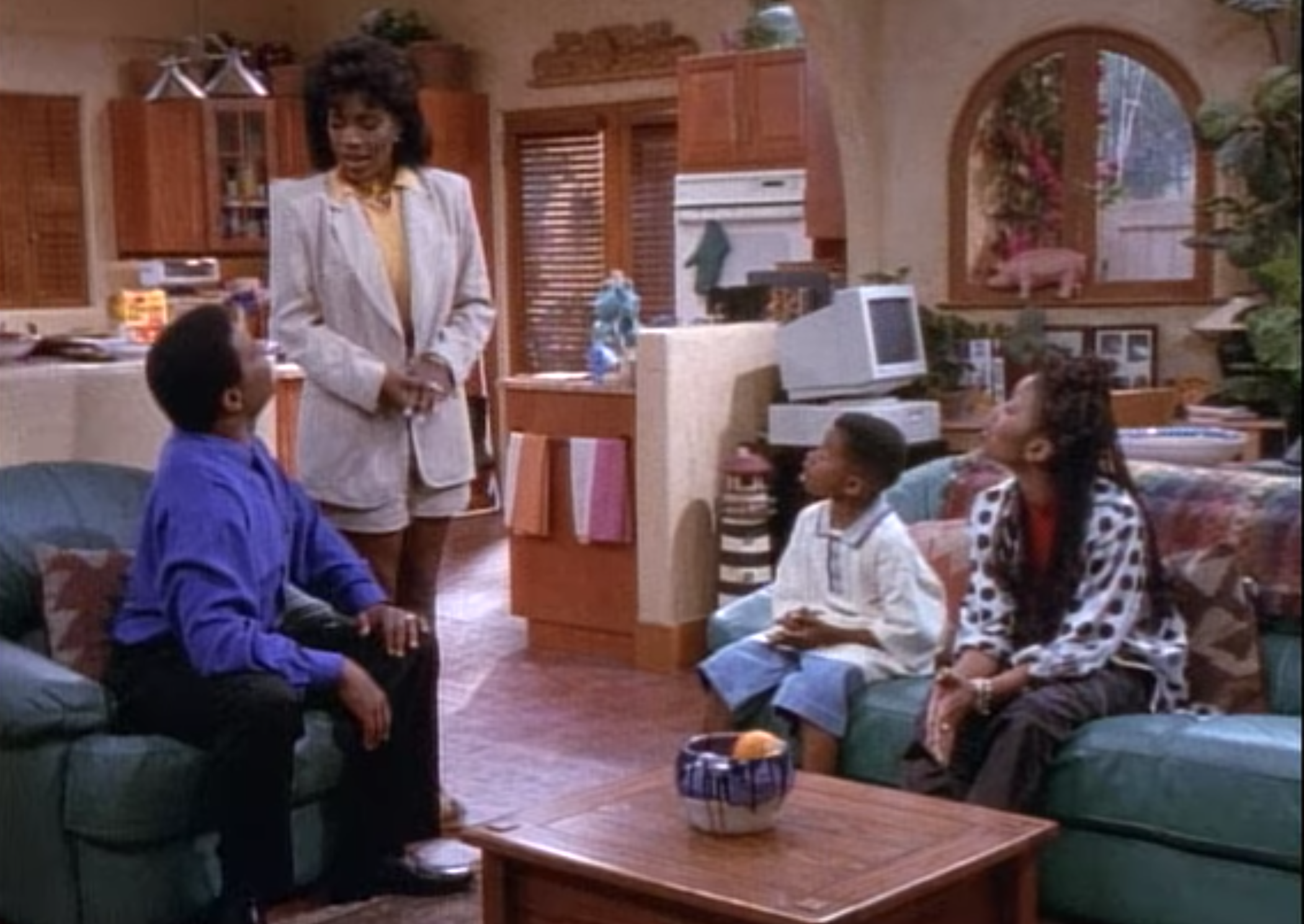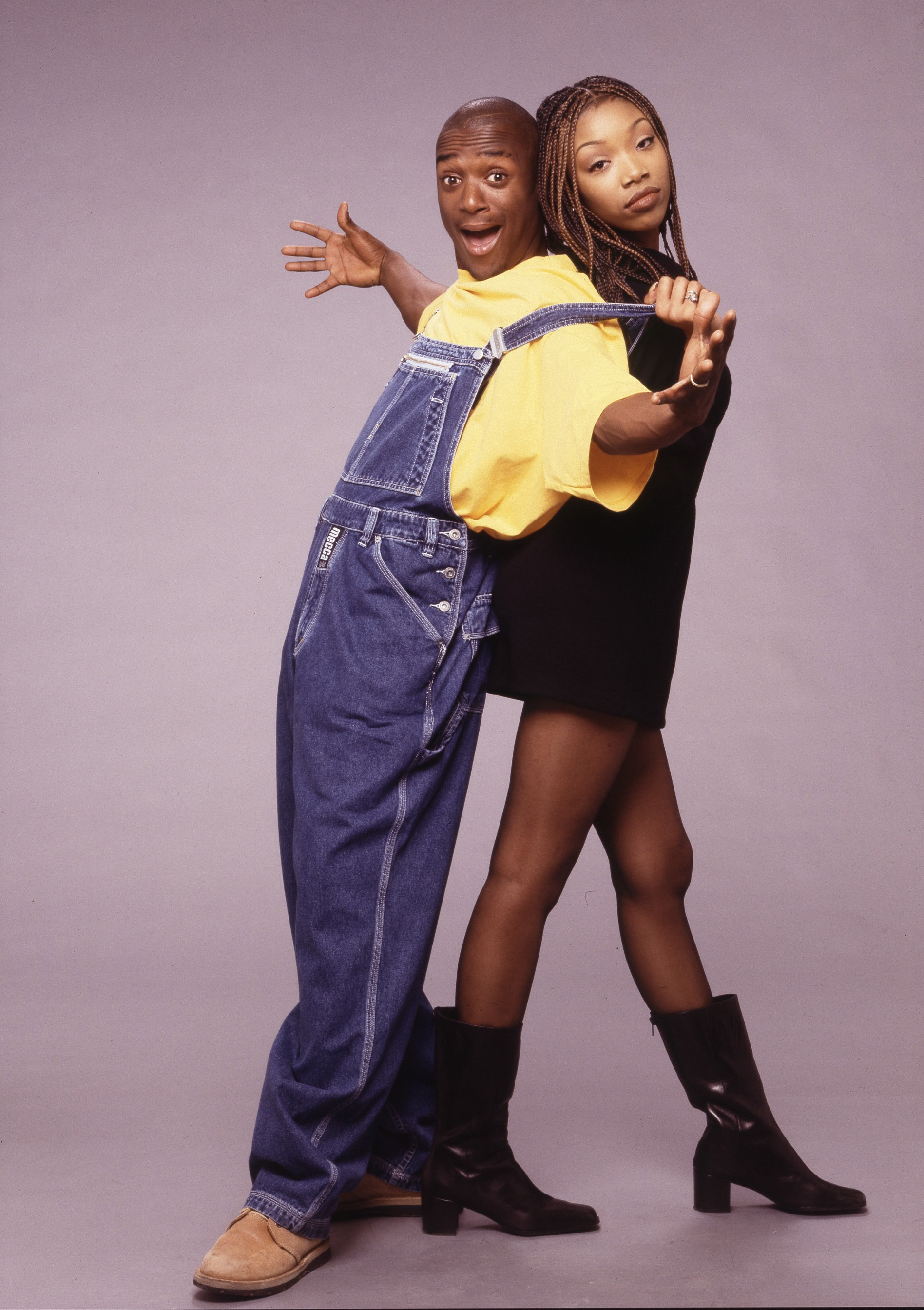 While the emphasis on supporting Black-owned brands should have happened sooner, Braddy thinks it's not too late to start now. "I love it. It makes me feel good when I see the marches and everyone out supporting," she says, "because the millennials know it. They realize, 'Wait, these are my friends. These are my people. We're all equal.'" She does lament the loss of some Black labels that didn't really have a fair chance, like Byron Lars. "They were talented. They had the business, but they just didn't have the platform."
If Moesha were on air today, Braddy knows exactly what brands she would reach for -- "LSO Designs is number one. In fact, I look at a lot of Balmain and it looks like he used a lot of LSO Designs. Linda Stokes doesn't get her just due, but she does everything." By everything she means that Stokes has designed for J.Lo, Swae Lee, André 3000 and the late Kobe Bryant (who was actually in an episode of Moesha before his NBA debut in 1996). She'd also call on Cushnie, who's known for modern cut-out dresses, sculpted knitwear and impeccable tailoring.
With Brandy saying she's in talks for a Moesha reboot, we're lucky there's no shortage of contemporary Black designers to round out a wardrobe that could rival the original. It's hard to imagine a reboot is not on the horizon considering the show's newfound popularity, and all the other reboots in the works, but nothing has been confirmed. Let's hope Brandy's enthusiasm is enough to make it happen.