Tiktok's algorithm reportedly bans creators using terms 'Black' and 'BLM'
The app has come under fire after it was revealed content creators have been banned from using the terms in their bios.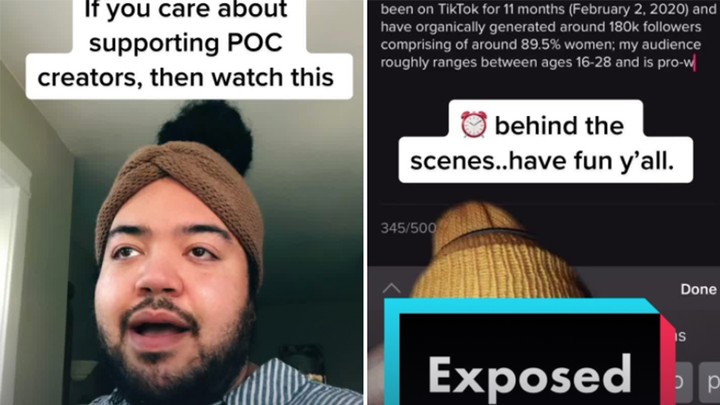 Tiktok is once again being accused of letting down Black users, after users have reported that they're unable to use terms like "Black" or "Black Lives Matter" in their bios.
Ziggi Tyler, 23, a Black TikTok creator, noticed that whenever he would add the terms "Black Lives Matter" and "Black success" to his bio the edits would immediately disappear. The content creator was shocked and frustrated to see that he could not promote any race-related content in his bio because it was deemed 'inappropriate' by the platform's hate speech detection tool, reports Vox.
In the ensuing backlash, TikTok has admitted to deleting the terms, blaming the issue on an "error" which they have been actively trying to fix. A company spokesperson told Vox, "our TikTok Creator Marketplace protections, which flag phrases typically associated with hate speech, were erroneously set to flag phrases without respect to word order." They said that the app is mistakenly flagging phrases in Ziggi's bio like "Black Lives Matter" and "Black audience" because it is triggered by the combination of words involving the words "Black" and the word "audience" because it contains "die" in it.
Black creators have long been calling out the inequitable treatment they have received on the app which they say continues to suppress and unfairly moderate them. Most recently, the #BlackTikTokStrike saw creators take a step back from the platform due to the lack of credit they received for their creativity and work - all whilst watching their counterparts earn sponsorship deals and thousands of pounds for co-opting content they did not create.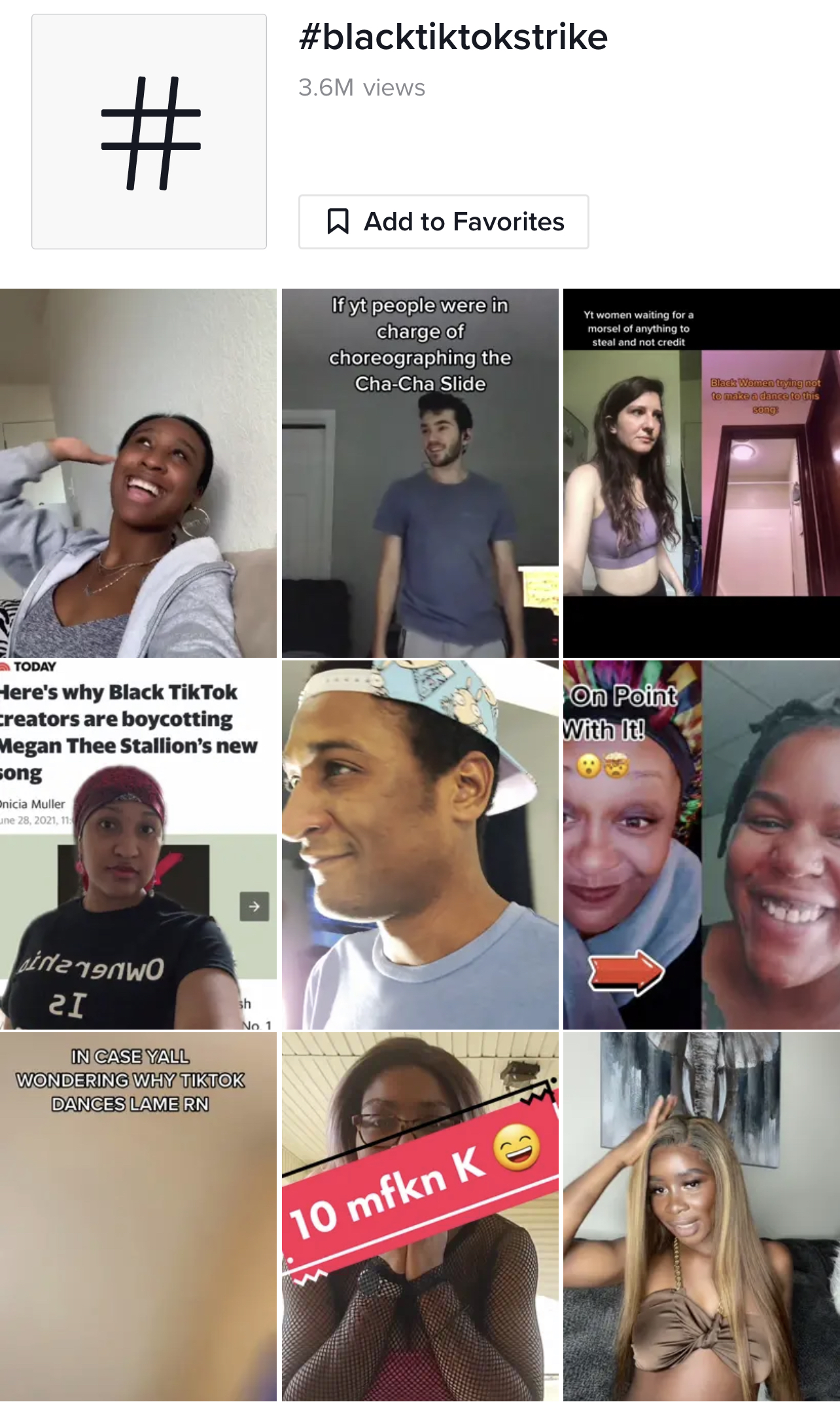 In March this year, for instance, Jimmy Fallon invited TikTok star Addison Rae onto his show to perform a series of viral TikTok dances, none of which were created by her. The original creators of the dance were not invited on to the show nor were they given any recognition - except a username credit in the show's YouTube description box.
In a statement over this most recent controversy, a TikTok spokesperson said: "We recognize and apologize for how frustrating this was to experience, and our team is working quickly to fix this significant error. To be clear, Black Lives Matter does not violate our policies and currently has over 27B views on our platform."
The company has also revealed that they will be launching an official @BlackTikTok account to help foster the platform's Black community and support upcoming content creators and overall they are committed to developing recommendation systems that reflect inclusivity and diversity.
Black content creators still believe a lot more must be done in order to restore their relationship with the platform moving forward. "This instance is just a tip of the iceberg, Ziggi told Vox, "and underneath the water level you have all of these issues."
Tagged: