The five Prada Sport must-cops on Depop right now
From rubber-soled leather trainers to baby blue nylon backpacks, here are the Prada Linea Rossa grails your wardrobe is calling out for.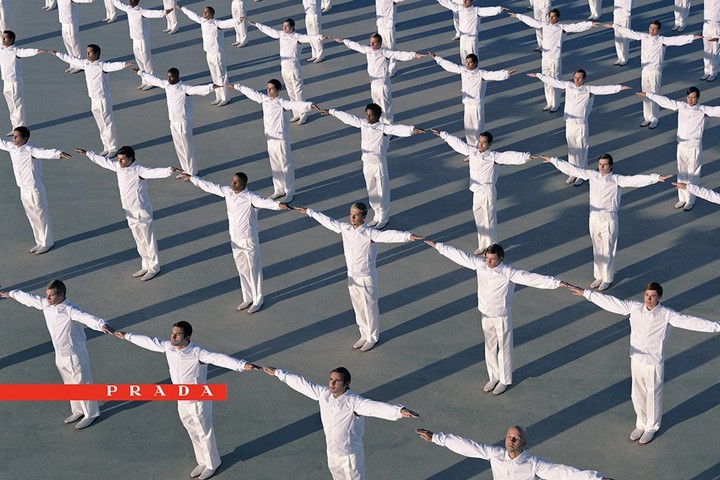 In 1997, Prada launched the first iteration of its Linea Rossa line – more commonly known as Prada Sport. Comprising of 200 pieces for men and women, the first collection had jackets, trousers, shirts, scarves and the now-famous futuristic, rubber-soled shoes, all featuring a thick, red plastic stripe. In a 1998 article published in Forbes, the brand defined Linea Rossa as "metropolitan garments" with elements of "technical mountain clothes" – city-wear, built with robust fabrics and engineered details. Accordingly, Prada Sport made itself the first mainstream luxury brand to cash in on the late-90s predilection with tech futurity and the looming new millennium.
The person responsible for the brand's turn to minimalist techno-chic was Neil Barrett. In the early 90s, Barrett was designing for Gucci but had his sights set on something bigger. He contacted Patrizio Bertelli, Miuccia's husband and the CEO of the company, insisting that they launch a men's line together. In 1995 it came to be. Four years later Neil would leave Prada to focus on his eponymous line but the clean, sci-fi aesthetic he was known for came to define the Prada look – particularly that of the Linea Rossa line – for years to come.
Most analysis of the line tends to sing Prada's praises for spearheading the trend of athleisure in the late 1990s. But Linea Rossa came at a time when lesser-known names like Vexed Generation and the more low-key subculture brands Stone Island and C.P. Company were also pushing boundaries in tailoring, sportswear and fabric technology. But because of its lower price point and the sheer amount of pieces that were produced during its run – plus its focus on clean lines – if you're looking to buy into the techno-dystopic minimalist superhero look on a budget, Prada Sport is the one. Here are some of the Linea Rossa grails available on Depop right now.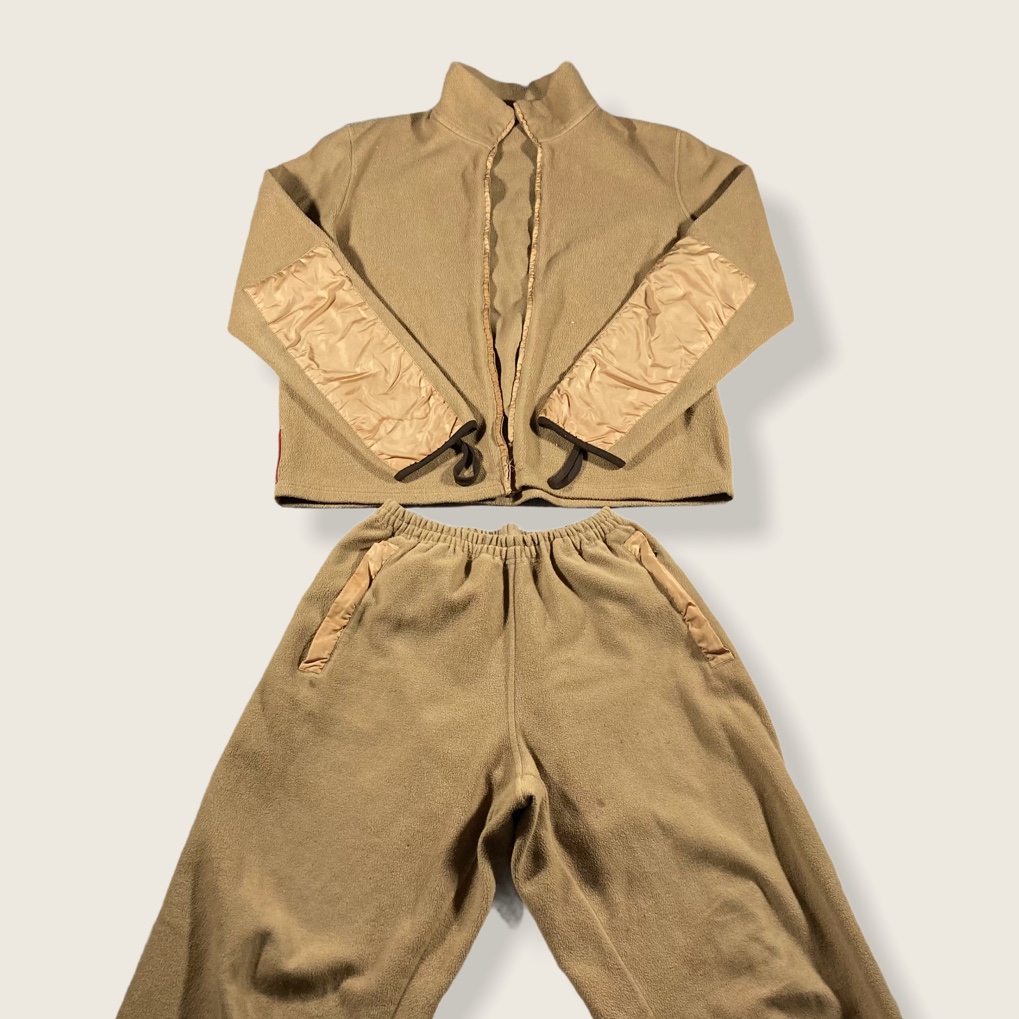 A classic Prada Sport look – the fleece tracksuit. Nylon details are a mark of the line, harking back to Miuccia's well-publicised love for the fabric. Prada has its origins in the luggage company opened by her grandfather in 1913. In 1978 she joined the company, eventually taking the reins in 1985. One year earlier she released the ultimate Prada classic: the black Pocone Nylon bag – a defining moment for the brand we still know and love today.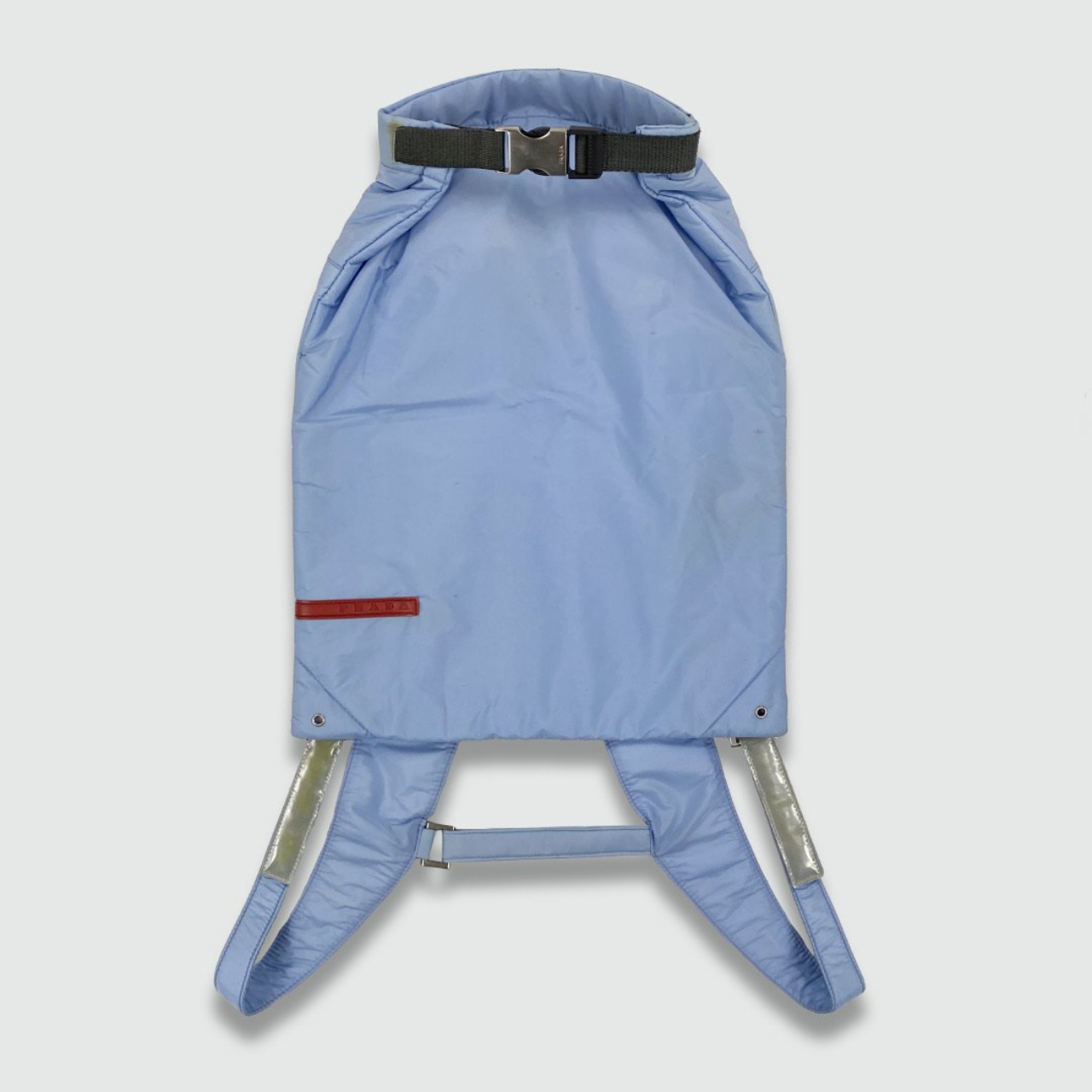 While Linea Rossa never had its own seasonal show, for SS99 Miuccia decided to give it some space on the runway, cementing its popularity as a luxury brand, rather than as some lower-rent diffusion of its mainline. This bag was one of the first Sport accessories to appear on the catwalk, and probably one of the coolest, too. It's definitely giving 'parachutist of the future' vibes.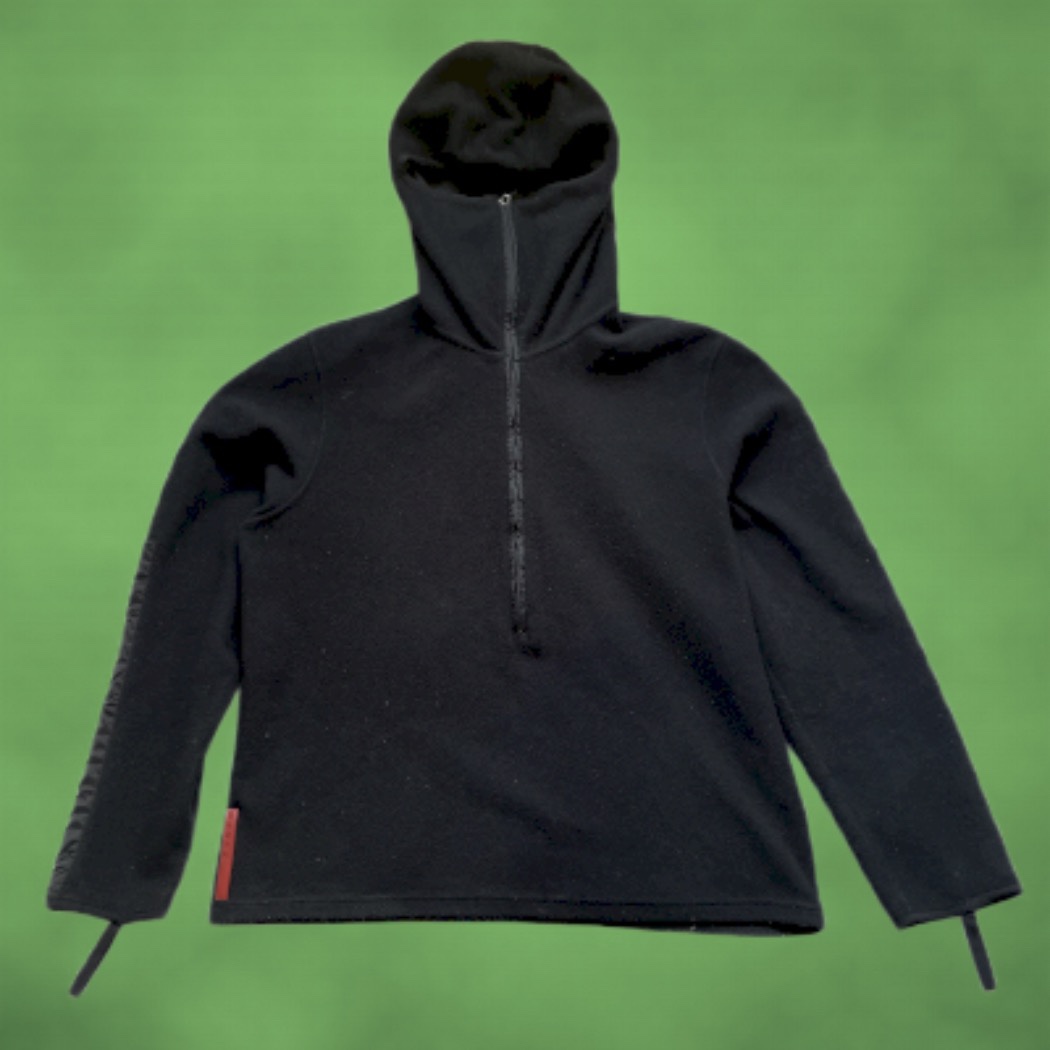 Sound the Prada Sport klaxon! There is a Ninja Fleece, one of Linea Rossa's most coveted pieces, on Depop right now for just £69.00. The zipped-up-to-the-eyeballs garment is likely heavily-inspired by Vexed Generation's own Ninja Fleece, but Prada's version is less tailored than the Vexed – and often much, much cheaper. On your marks, get set…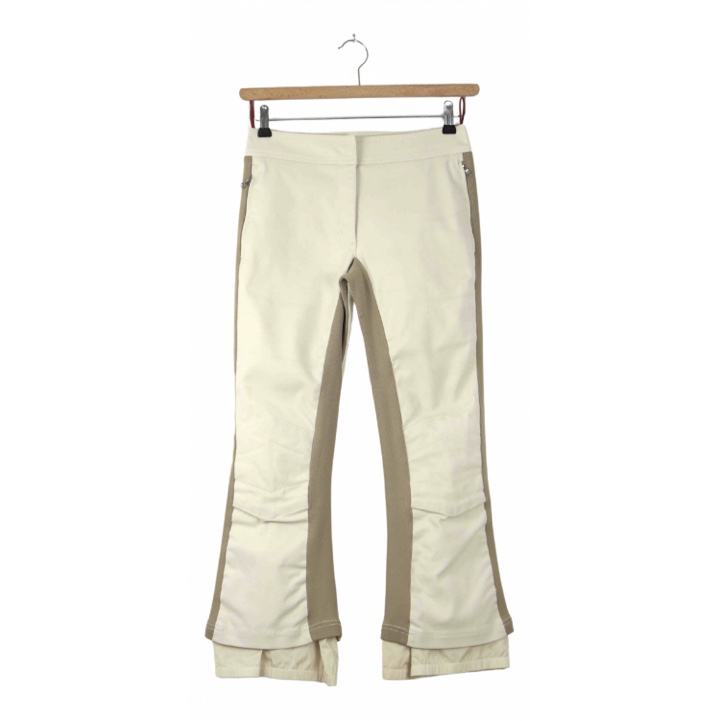 A classic element of Prada Sport is taking the design and functionality of sportswear and making it 'fashion', much like these Ski Trousers. They've appeared in many iterations, but these ones for just £60.00 are an absolute steal – see you on the slopes!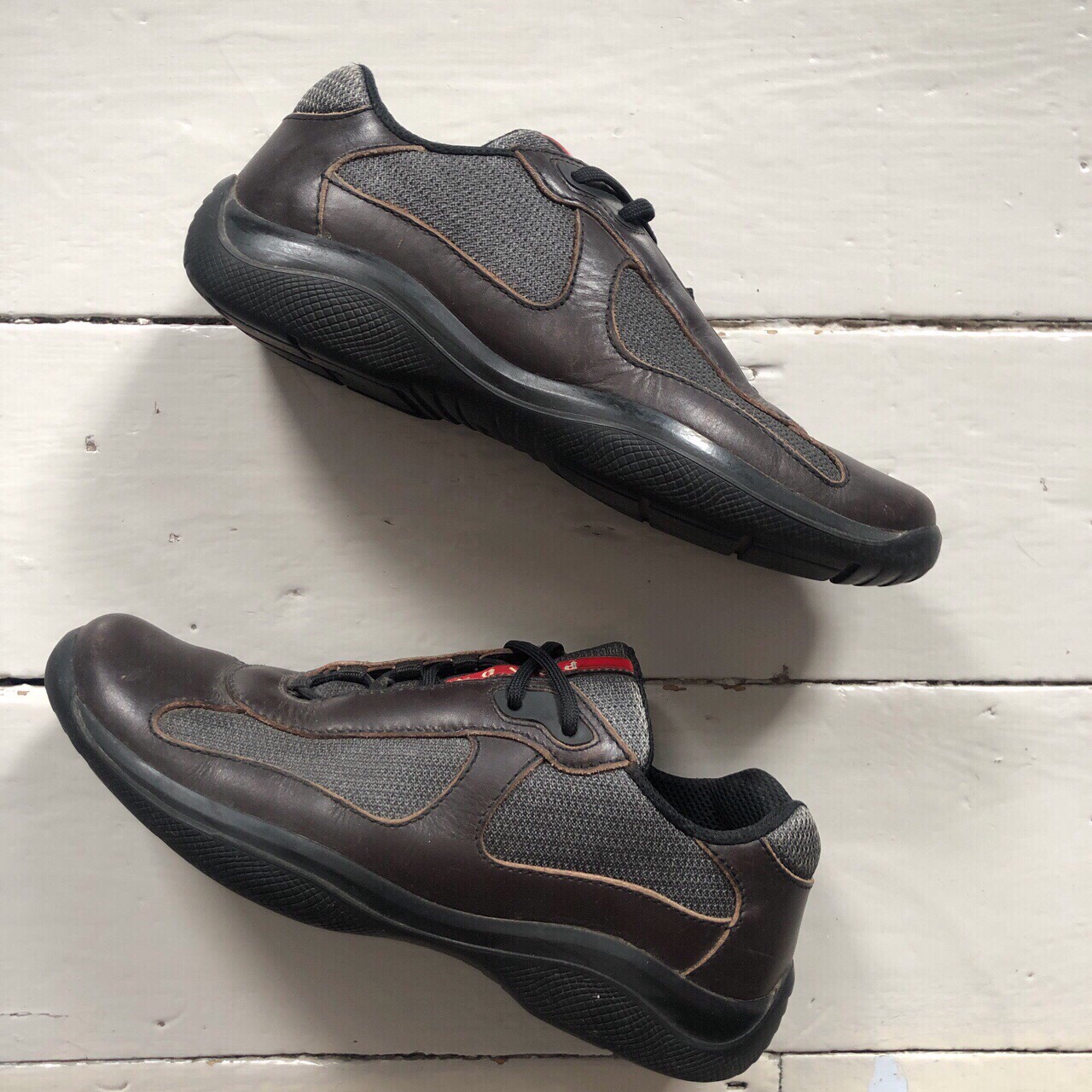 If there's one element of Prada Sport that has defined its aesthetic, it has to be the vast array of weird shoes it's released. Leather dress shoes with rubber soles, loafers bearing side-release buckles instead of the classic golden bridle-wear. These sci-fi looking trainers with bubbly soles, crafted in slick Italian leather must be the most recognisable of the brand's designs. Most legendary of all, though, are the America's Cup trainers, seen here. No idea what the name refers to, but they were the it-shoe of the new millennium – what a reputation!