Watch i-D's new film: what it's like to be an Asian American creative in NYC
Danny Bowien, Gia Seo, Jeannie Jay Park, Lumia Nocito and Masami Hosono talk identity, community and how to make it big while pursuing your passions.
This story originally appeared in United States of i-D, a series in celebration of diverse communities, scenes and subcultures across America.
i-D's new film What It's Like to Be an Asian American Creative opens with a familiar scene for any who have had dim sum in New York: five friends sit around a circular table, spinning a lazy susan with egg tarts and sesame balls back and forth. Yet while the moment is simple in its joy and ease, the Asian Americans present are anything but. Model and activist Jeannie Jay Park, hairstylist Masami Hosono, chef Danny Bowien, multidisciplinary creative Gia Seo and photographer Lumia Nocito sit around the table; they're dressed to the nines for the occasion — laughing, chatting and pouring each other tea in a moment of shared food and community.
Directed by Alexander Cody Nguyen, the short film dives deep into the work of these five New York-based creatives, exploring the diverse passions and motivations behind their work. Masami, a queer hairstylist and creative director of Vacancy Project, shares how they overcame stereotypes and language barriers to make a name for themselves as an artist: "Coming from Japan, I wanted to be the hairstylist for queer people, young to old — not just a typical Asian hairstylist." For each cut, Masami strives to customize the client's look to represent each person's personality, lifestyle and gender identity — emphasizing the art and creativity involved in their craft.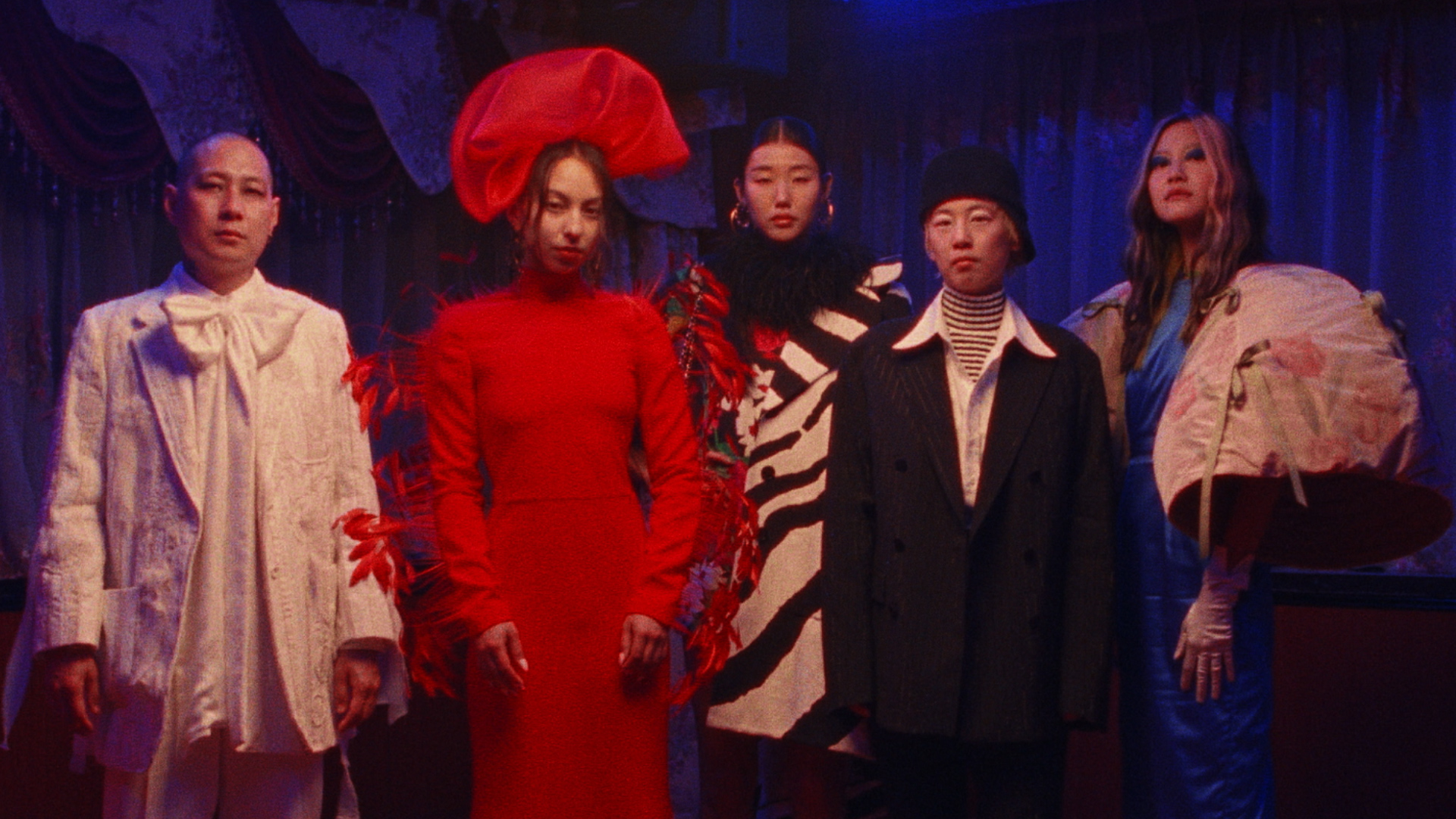 On the other hand, Gia, founder of creative agency Department Of., finds drive in her desire to give back to her community. "I did not have a lot growing up, so really the way that I was able to experience life was through the community opportunities that were given to me. I think that's why it's so important for agencies, big or small, to recognize that the company they are today is because of the community that built them." Her agency, Department Of., helps give young creatives access to resources to bring fashion campaigns to life, even if they don't have the means themselves. And both in her own work and beyond, Gia is interested in building frameworks that can create sustainable change — ones that will support our children and elders for years to come.
Following i-D's photo series and story on the beauty and resilience of New York's Asian American creative community, What It's Like to Be an Asian American Creative offers a personal, in-depth look at these five impactful individuals and their poignant stories. Watch the movie below to see it for yourself.
Follow i-D on Instagram and TikTok for more culture. Tune into United States of i-D here.