A look inside LA's male exotic dance scene
Photographer Sean Maung and dancer DFLii describe the city's underground scene.
In May 1990, National Geographic magazine published a 26-page cover story on Spanish Harlem by Puerto Rican photographer Joseph Rodriguez, chronicling daily life in El Barrio at the height of the crack epidemic. From the streets to the social clubs, the churches to trap houses, Joseph crafted a powerful portrait of a neighbourhood struggling to survive. At a time when the mainstream American media rarely offered honest, compassionate stories of Latino life, publishing these images was a powerful political act — one that added to a growing rift inside the magazine, which resulted in the firing of photography director William Garrett.
A couple of years later, Los Angeles native Sean Maung found a copy of the magazine in his Los Angeles elementary school. "One of the first photos that ever hit me was Joseph Rodriguez's photo of a girl with a blue and white ice cream pop," Sean says. "I was in fourth grade like, 'Damn, that's a dope photo!'"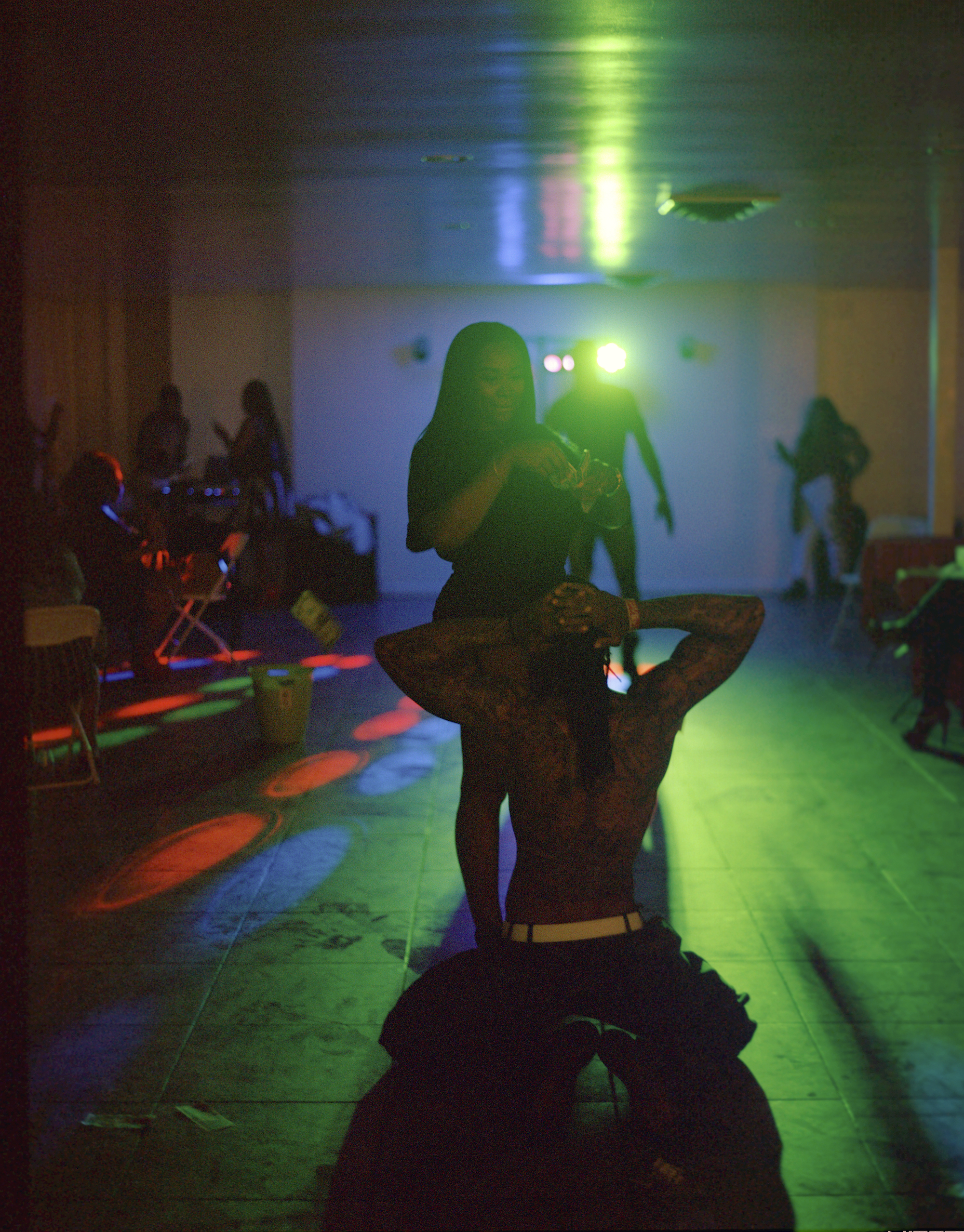 A seed was planted, taking root and eventually came to fruition in 2004 when Sean picked up a camera for himself. "My first passion has always been people — I am fascinated by them," he says. Rather than confining himself to a neighbourhood or scene, Sean moves between different worlds without disrupting the flow. Whether hanging out at swap meets, barbershops, vaquero bars in East Hollywood, the Flower District in Downtown LA, Venice Beach or South Central, Sean uses photography to celebrate the working class who give the city its style and edge.
While hanging out at King Henry VIII, an old school strip club in Hawthorne, Sean met Cash, a dancer whose style he admired. He photographed her for a shoot, and they stayed in touch. "One night in 2018, she texted me and said, 'I'm dancing at this event in Inglewood. You should come through and take pictures'. She didn't explain what it was," Sean says. "So I showed up at a comedy club, and the bouncer said, 'You know what you're about to get yourself into, right?' and I was like, 'Yeah, of course.' I went inside and it was nothing but women in the crowd. Next thing I knew, there were dudes coming out and putting on shows."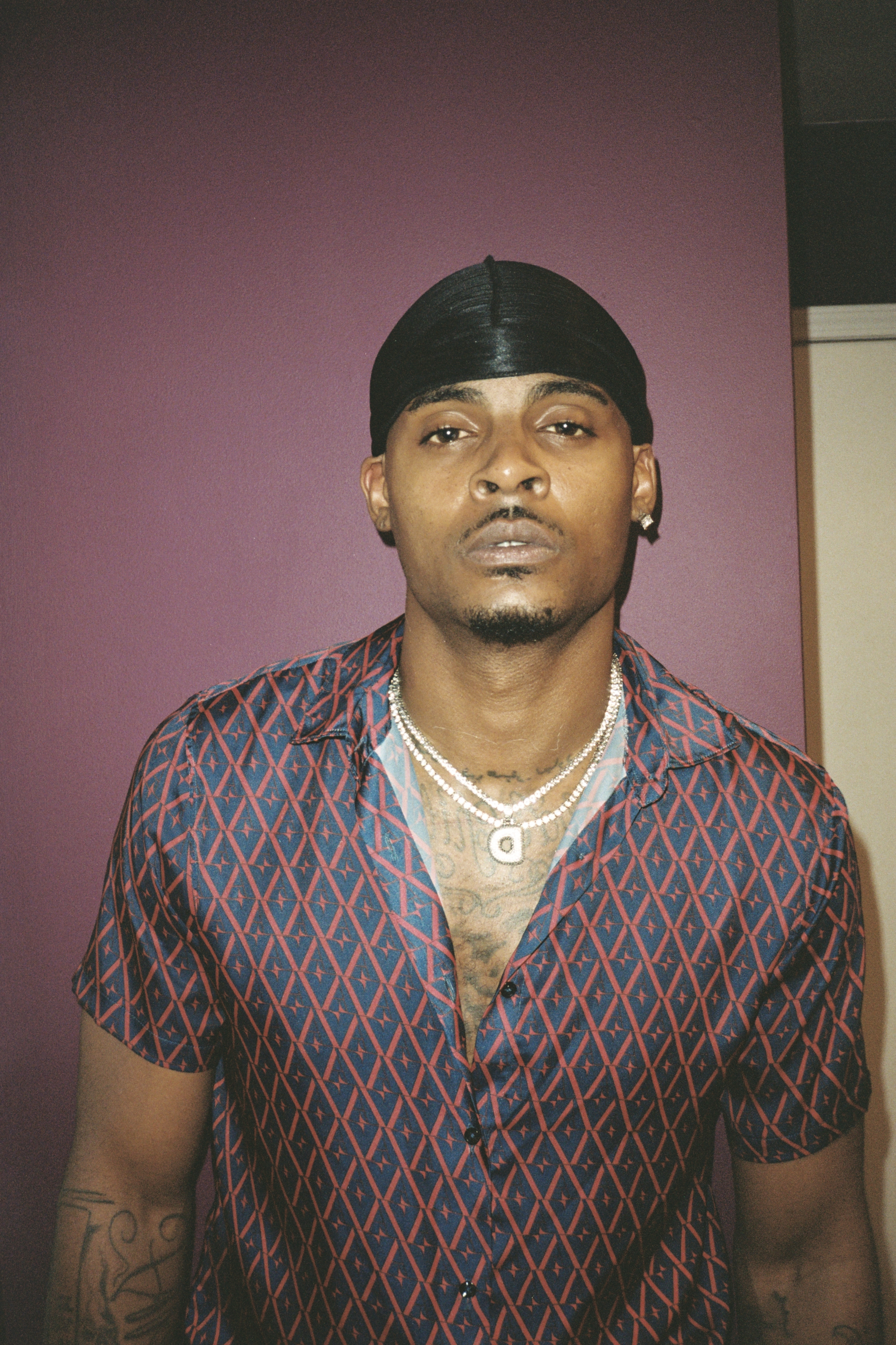 Although Cash was the only woman dancing, Sean was impressed by the energy and style of the event. "The hype man was a woman; the DJ was playing dope mixes, the dudes were wearing dope outfits and bringing women onto the stage or into the dance. One of the dudes came out in blue and red bandanas dancing to 50 Cent's 'What Up Gangsta' and everyone was just so hyped. He went from that to YG's 'I Just Wanna Party'. All the women were standing up. Everybody was going in!"
At the event, Sean photographed DesMond Sanders, a top dancer on the scene known as DFLii. Although they didn't meet that night, they started following each other on Instagram. In 2019, DFLii invited Sean to a private Mother's Day party in Inglewood, which is where these photographs were made.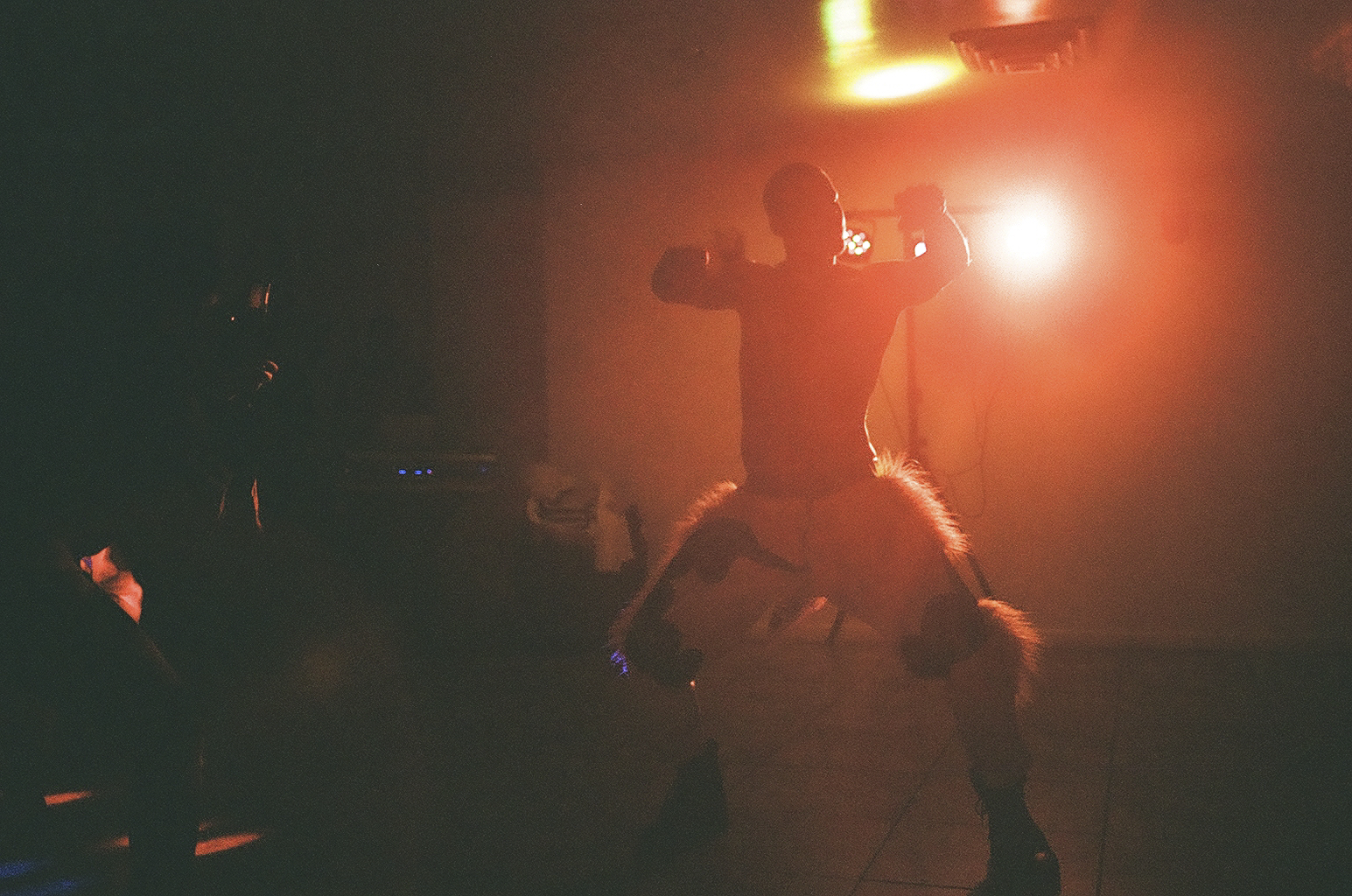 Hailing from South LA, DFLii got into dancing at 17 — just as the 2005 movie Rize introduced krumping, an energetic freestyle dance — to the world. He joined a dance crew, Diamond Entertainment, with Kia, who knew everyone in the film. "There was a slow dancing segment in the movie, and I told Kia I wanted to learn how to move like that. She started doing it in front of me, and it was like, okay, let me try this," he says.
A couple of years later, DFLii began going to nightclubs in Hollywood. On New Year's Eve 2018, he remembers seeing a couple of guys at the end of the night slow dancing on all the girls. "One of the guys who goes by 4Play pulled out a wad of money, and I was impressed," DFLii says. "I walked up to him and said, 'Not to be in your business bruh, but what do you do — do you sell drugs?' He told me, 'No, I dance.'"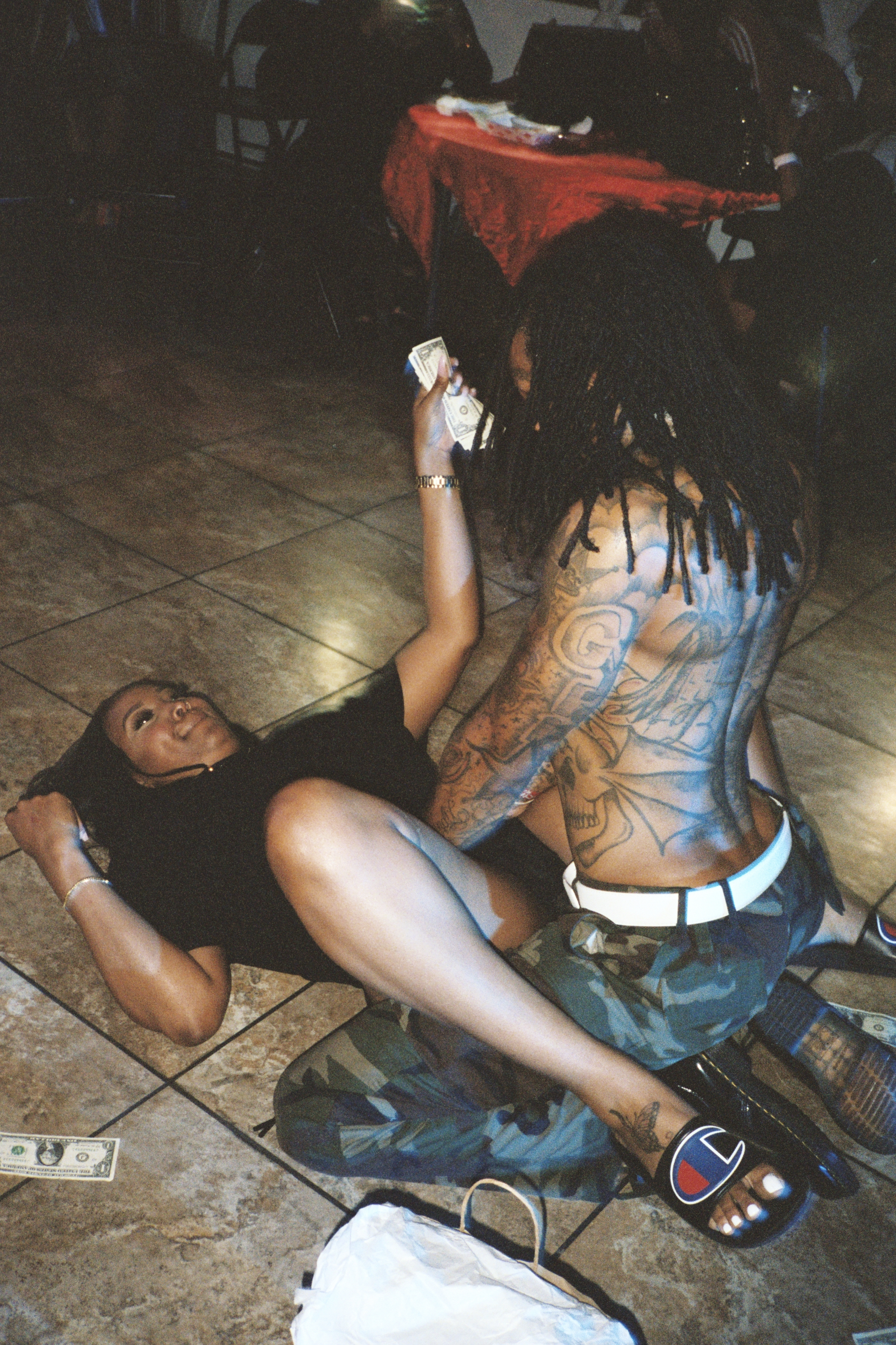 Intrigued, DFLii met up with 4Play the next Friday at another club and observed the scene before taking the stage. "I didn't know what I was doing, but I thought it was cool. I probably made 15, 20 dollars," he says with a laugh. Undeterred, DFLii focused on learning the moves, incorporating his style and skills. "4 Play and Addiction taught me how to rotate and slow grind, but I was never a rookie," he says. "I've got a little bit of old school. They come hard, and they don't play games. I was hanging out with the OGs like Henna C, Carmel, Booyah, Kovas C A and Quiet Storm. The women were attracted to me, and I started to get my name from how I dress and how I dance. I went from making 10 to $10,000."
A natural-born star, DFLii began dancing at the Boom Boom Room, the Right Track and Club Xzotic, and used this platform to further his career as a model and entrepreneur. With work in runway shows during LA Fashion Week and in music videos for YG and Freaky Deaky and Coi Leray, DFLii has travelled across the US, from New York to Texas, Miami to Tahoe — on top of running a mobile doughnut truck in LA.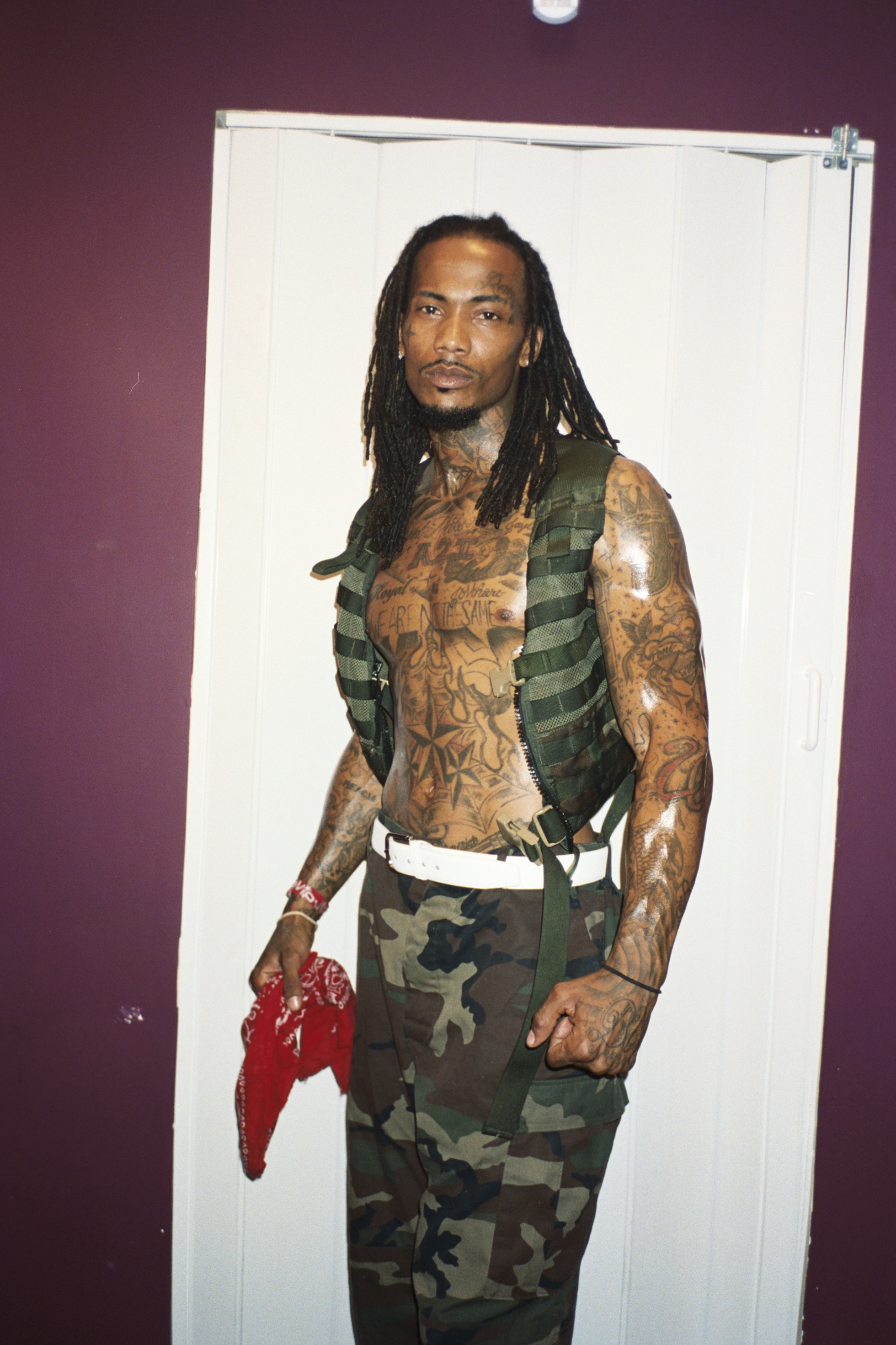 No matter how long he's been dancing, DFLii admits he still gets nervous before taking to the stage. "You never know what the energy is going to be, and you have to come with it," he says. "You make eye contact and interact — you entertain. Maybe it's something different like strawberries and cream, or taking two ladies on the stage. There's a variety of things you can do, but you must stay aware of how you look, have sex appeal and still serve up the vibe that's going to keep the women's focus on stage. If the energy is low, all of the women will be on their phone."
Knowing the show begins with the very clothes he will be taking off, DFLii lives up to his name. "I have to present myself well — Gucci, Louis Vuitton, you feel me?" he says. DFLii pairs designs and fabrics, working with Shawnte Elizabeth to create a style that matches his good looks and raw sex appeal, sometimes adding a Scorpio emblem for effect.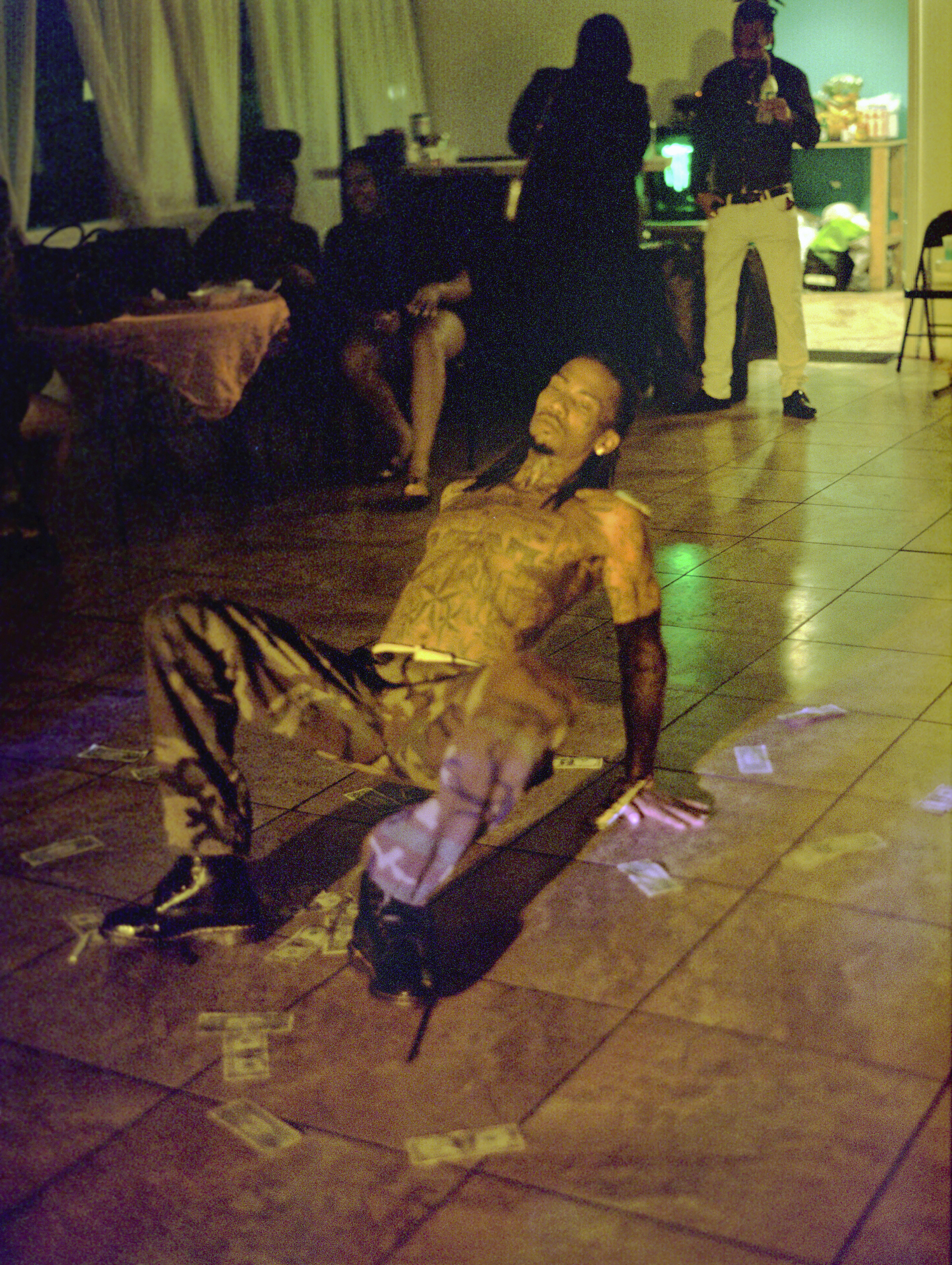 "Women want to see me looking good. They don't want to see a guy in some regular old jeans or cargo shorts. My goal is to entertain and be exotic about it," DFLii says, understanding that the women at these clubs have an extraordinarily discerning eye. "White, Black, Asian — it's all varieties. I even ended up dealing with an undercover cop at one time. It was a crazy night and I was turned up for real. Dancing has given me so much insight about how women think and move. At the end of the day, it's a pro and a con, because it's made me paranoid. I know the possibilities, so I take it for what it is. I'm straight up. You can't go against that. I had to learn from my mistakes."
With 13 years in the game, DFLii knows that longevity comes from making all the right moves both on and off the stage. "It's all about consistency," he says. "A lot of people have fallen off. They come in thinking it's easy and they crumbled right on up. I had a time where I took a break, got a 9-to-5 but it didn't make as much money as I made in one day of dancing. You don't have to sell yourself or your soul to succeed."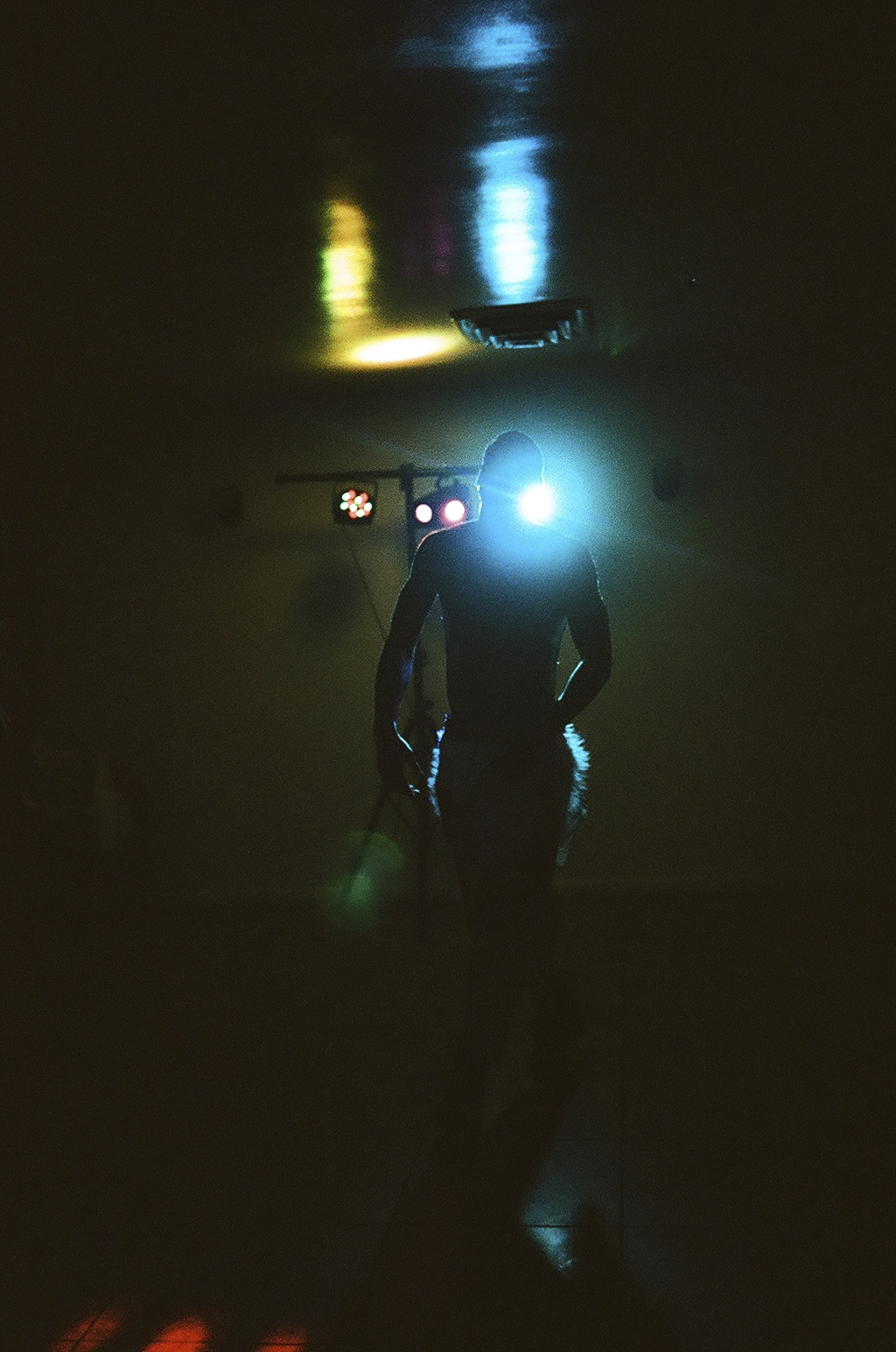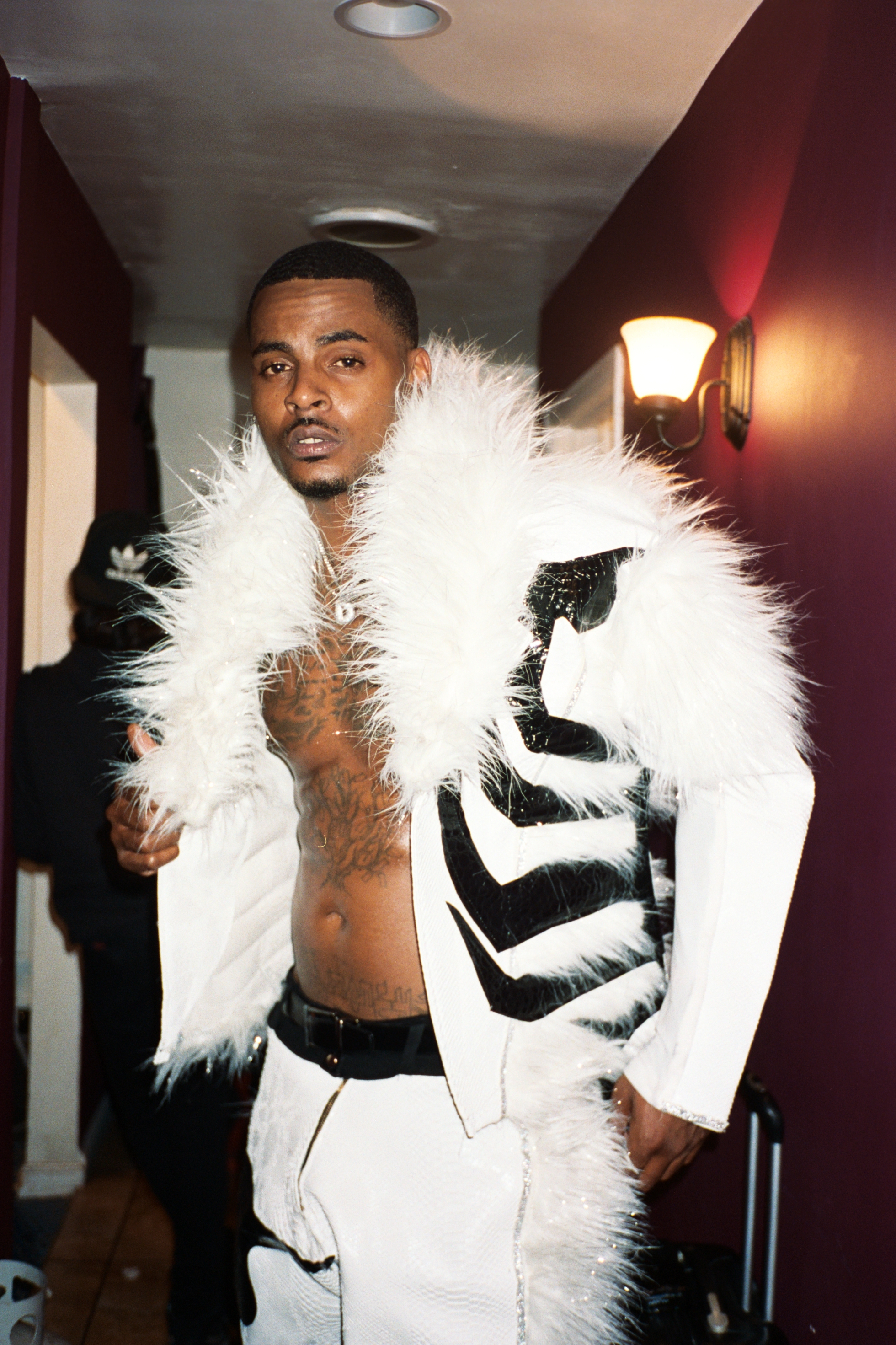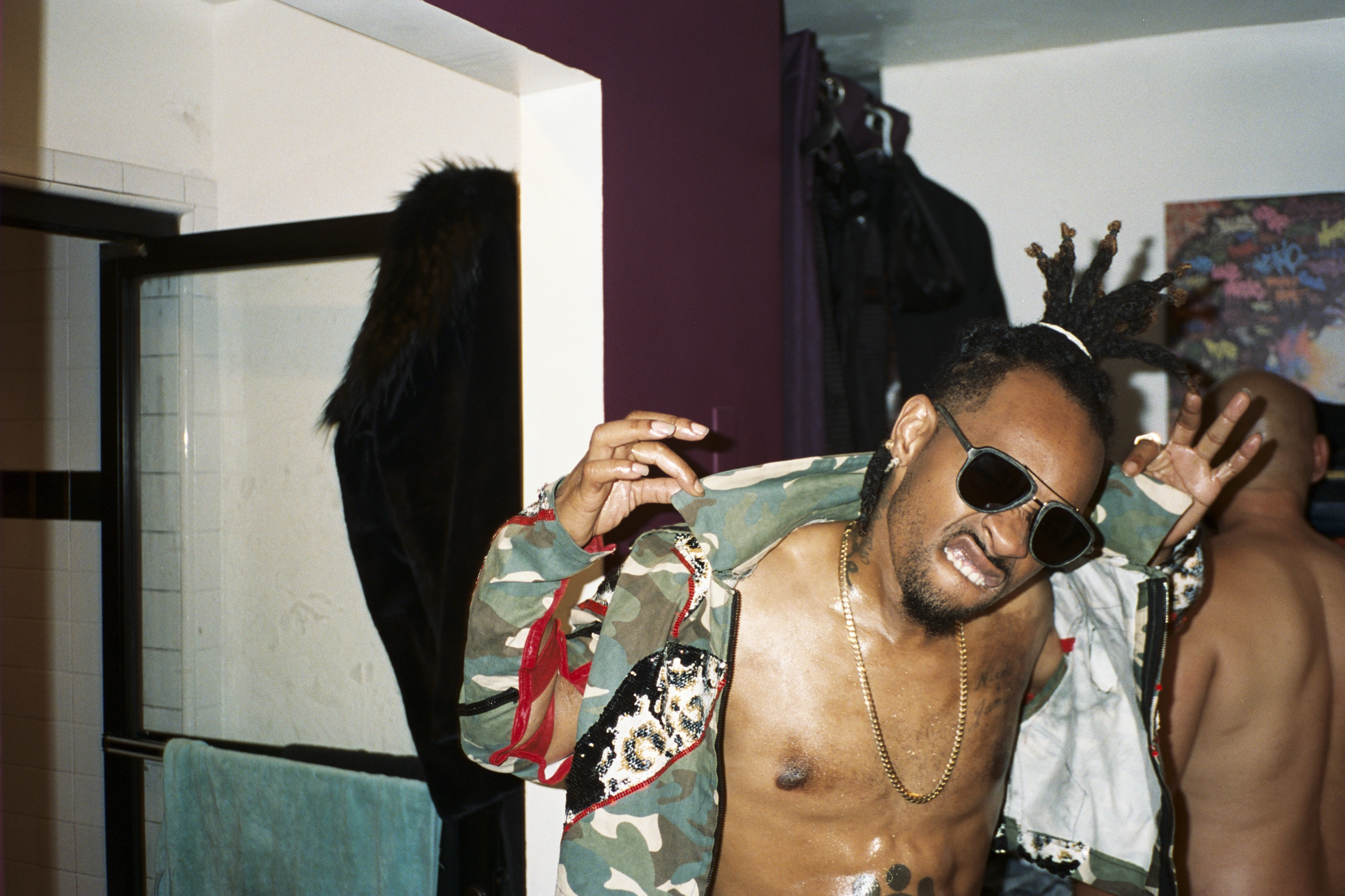 Follow i-D on Instagram and TikTok for more photography.
Credits
---
All images © Sean Maung