Dave Swindells shot an infamous Stone Roses gig
On a Sunday afternoon in summer 1990, 30,000 Stone Roses fans arrived on the man-made Spike Island, somewhere along the River Mersey. What could go wrong?
On Sunday the 27th of May 1990, 30,000 people descended on a man-made island along the River Mersey to see The Stone Roses play a one-off gig. A year since the band had released their groundbreaking debut album to widespread acclaim, and a few months since their last live concert, the event drummed up predictably high levels of anticipation. At the peak of illegal rave culture and the Madchester era they helped usher in, Spike Island, once home to a number of chemical waste factories, offered The Stone Roses a perfect location for a concert in keeping with their signature mix of 60s rock n roll and 90s acid house.
Despite a number of challenges, at 9pm that night -- following sets from DJs like Paul Oakenfold and Frankie Bones, and a performance from a Zimbabwean drum orchestra -- the band emerged on stage to riotous jeers. Or, at least, that's what some people say. The gig was never officially filmed and much of its legend lies in the contradictory accounts of what it was really like. Some say it was epic, others say the sound and the energy was all wrong. But many photographs do exist. Juergen Teller was there for i-D, Patrick Harrison was there for The Face and Dave Swindells, whose pictures of Ibiza in 1989 you'll likely recognise, was there for The Observer.
Having already worked with The Observer on documenting London's acid house scene in the summer of 1988, Dave was commissioned to shoot both the gig, and around Manchester the weekend prior. "This meant going back to the Hacienda for Mike Pickering and Graeme Park's Nude Night on the Friday and heading to the Dry Bar and shops like Geese, Eastern Bloc Records and the shops in Afflecks Palace, as well as taking snaps on the street of kids wearing the 'Madchester' and baggy looks," he says. "I'd been in Manchester a lot in the mid-early and mid-eighties and it was totally buzzing by comparison."
Following the gig's 30th anniversary last summer, Dave decided to look through his archive and see what he'd taken. The images he found now take the form of Spike Island, a book by IDEA that parachutes you into the gig and a moment in history when Manchester's music and clubs and style seemed unstoppable. So, even if the concert turned out to be more "shambolic" than "iconic", these pictures — chosen and captioned by Dave himself below — will certainly make you wish you'd been part of the chaos. As Patrick Harrison puts it: "If Spike Island had been this amazing kind of Glastonbury love-in event where everything was beautiful it wouldn't have been right in a way. The way it was is the way it should have been."
Death in Widnes
"When you're Dead Dead Good you scoff at sin and laugh in the face of death!"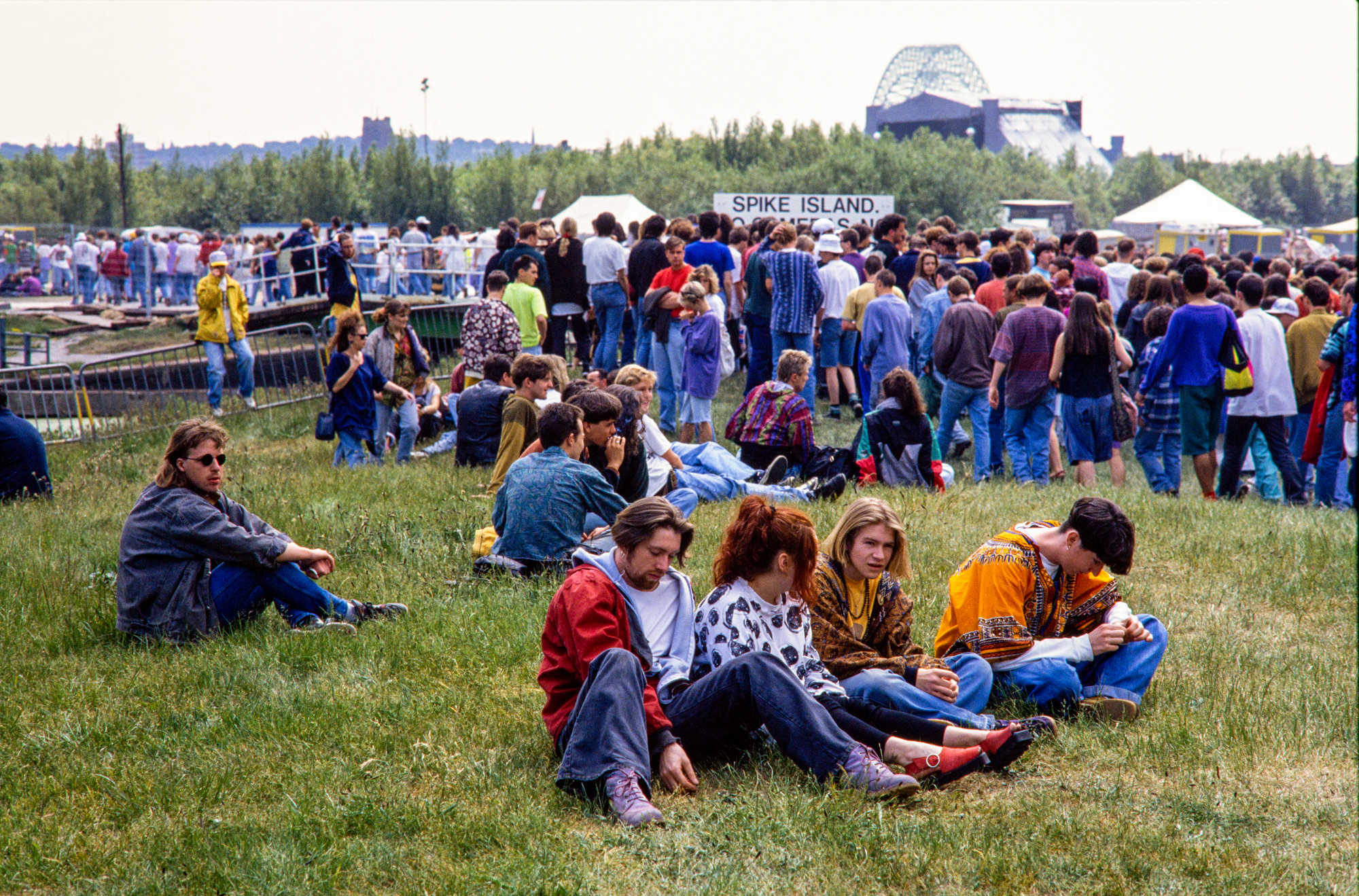 The long march
"The Roses' fans reach the promised island."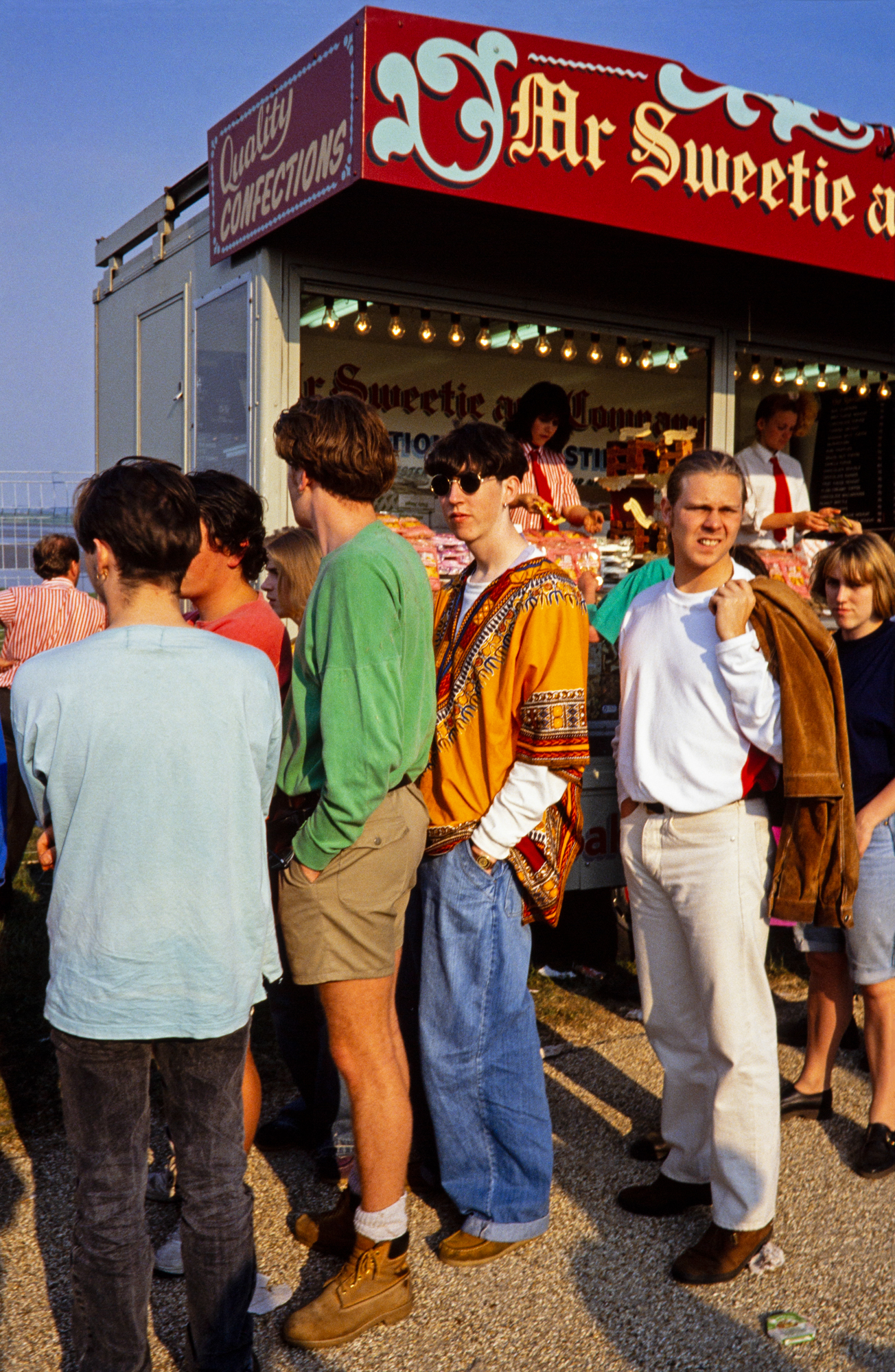 All tied up
"The only people dressed smartly on Spike Island worked for Mr Sweetie."
All dressed up
"New-Age styling and probably the BEST perm of 1990!"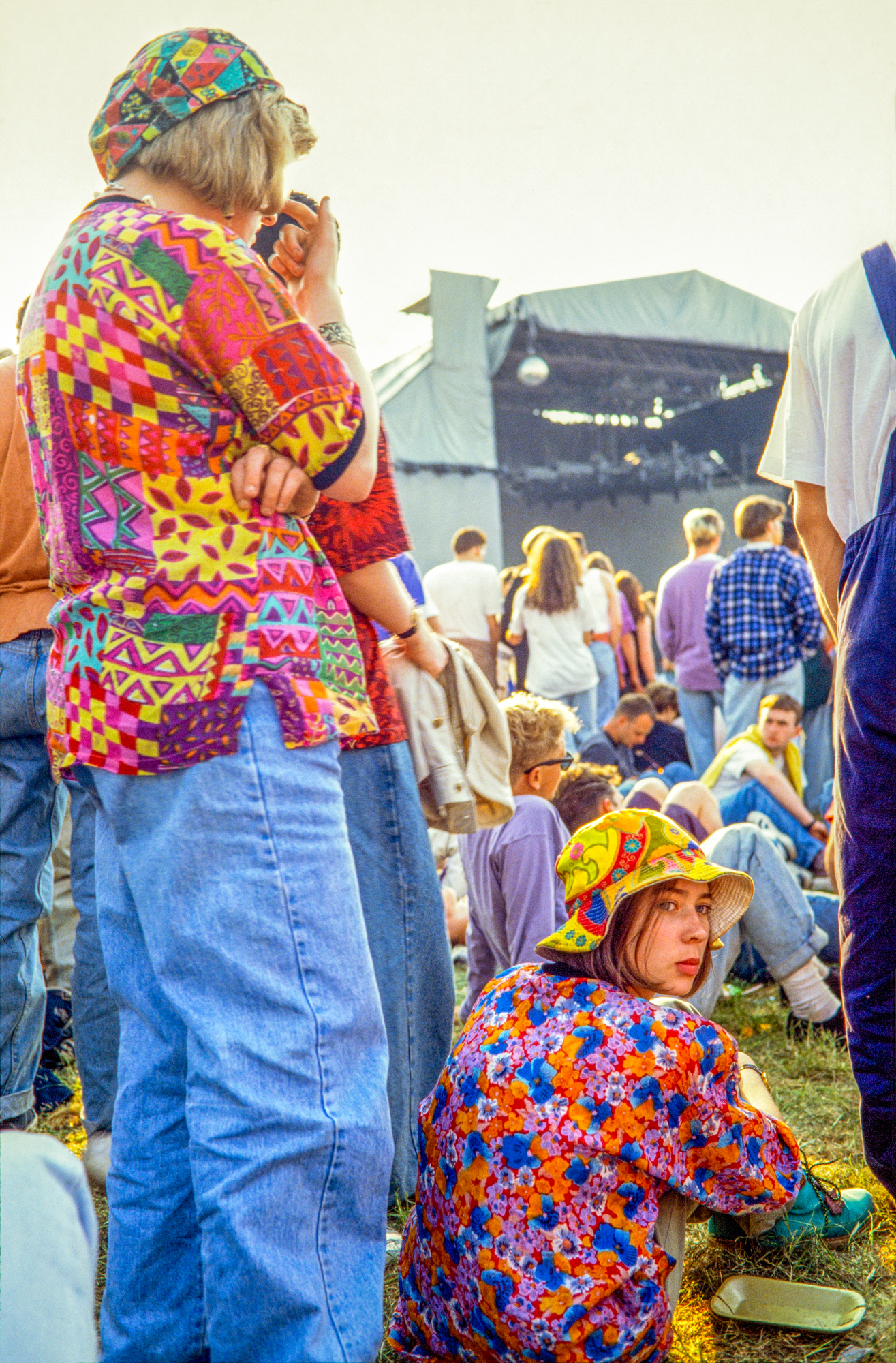 Statement headwear
"It wasn't only all-white bucket hats that day."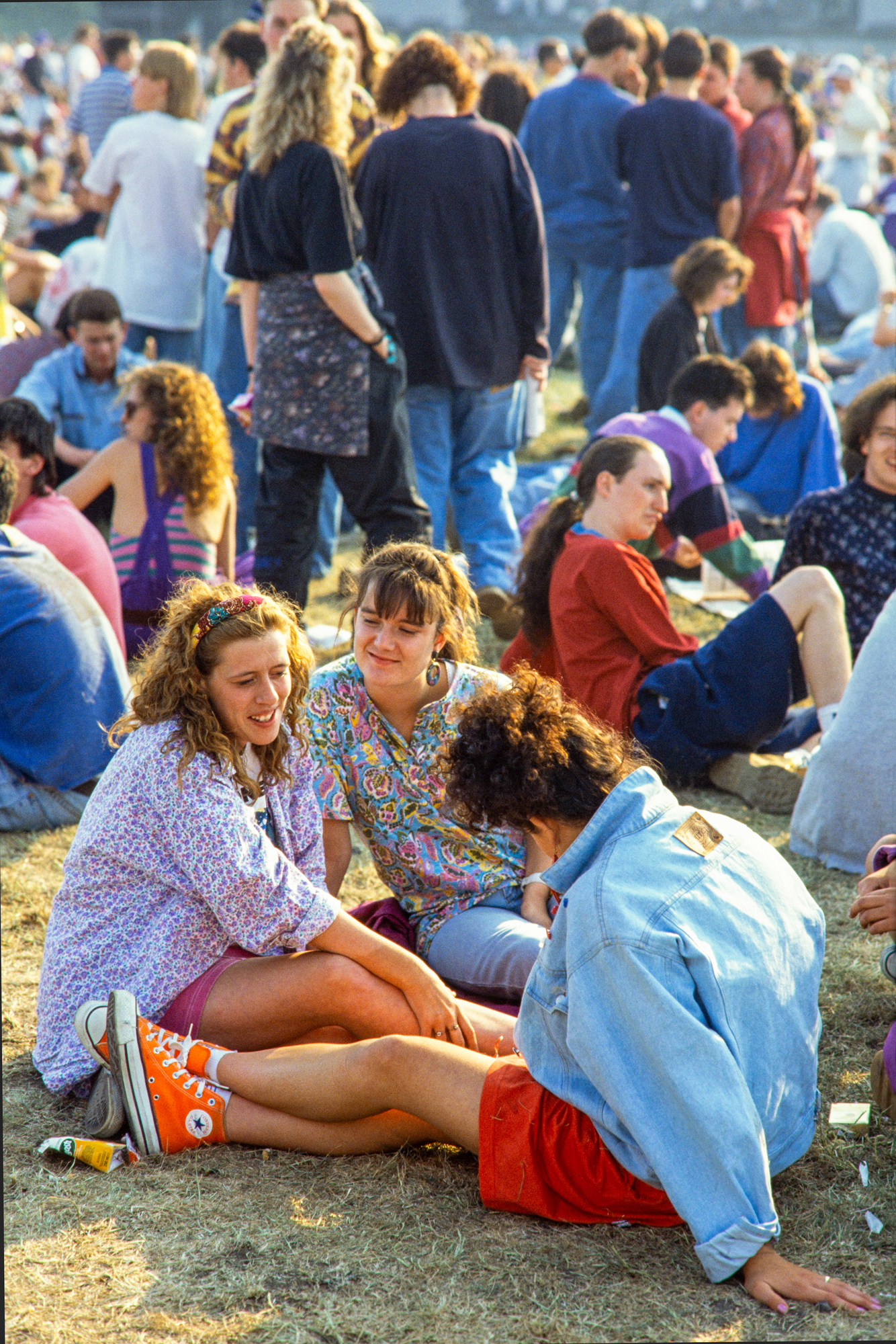 Girls talk
"It was a lovely day out in the sunshine."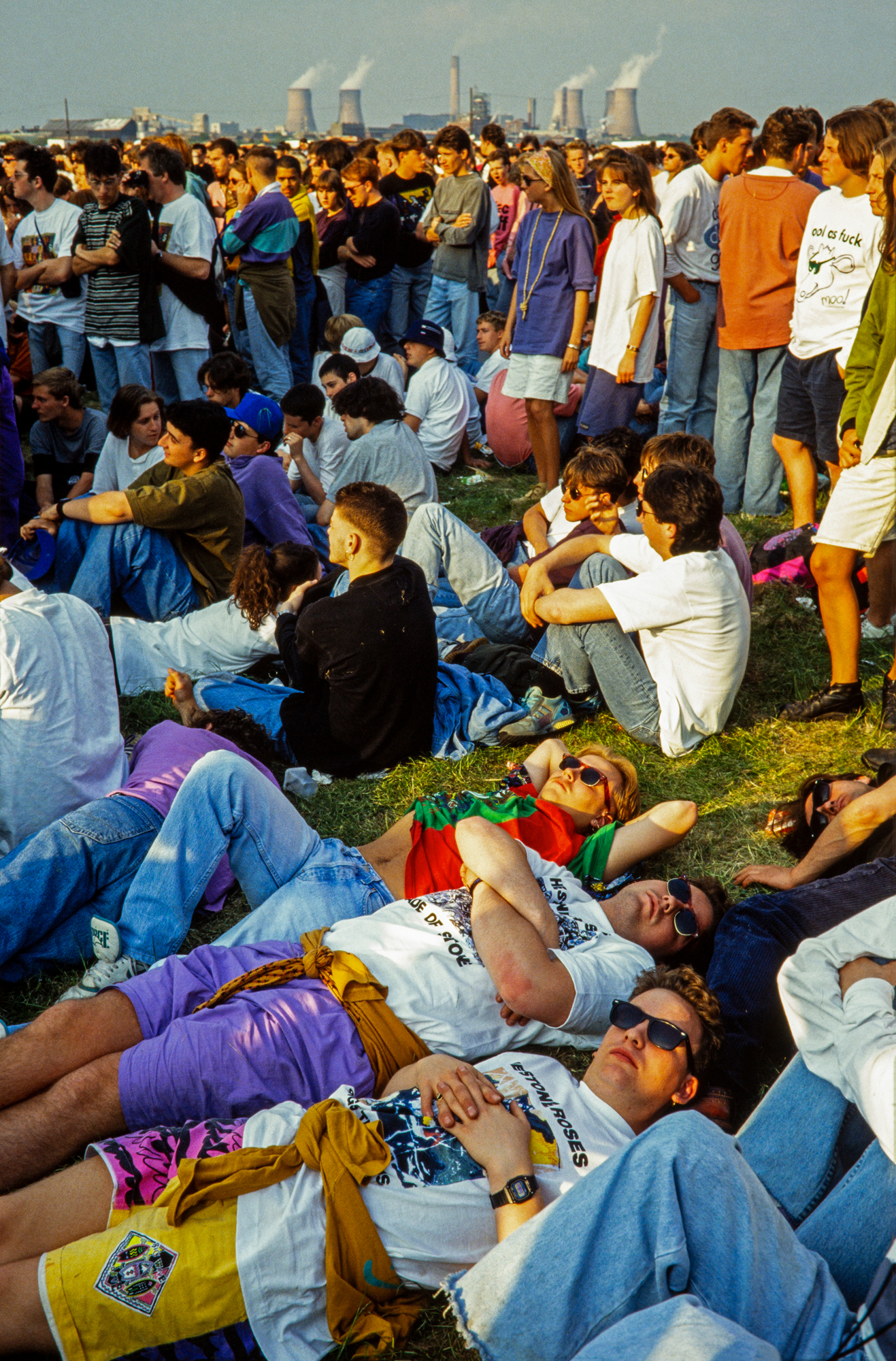 Stacks
"Stacks of chimneys across the Mersey and stacks of Stone Roses Ts and hoodies."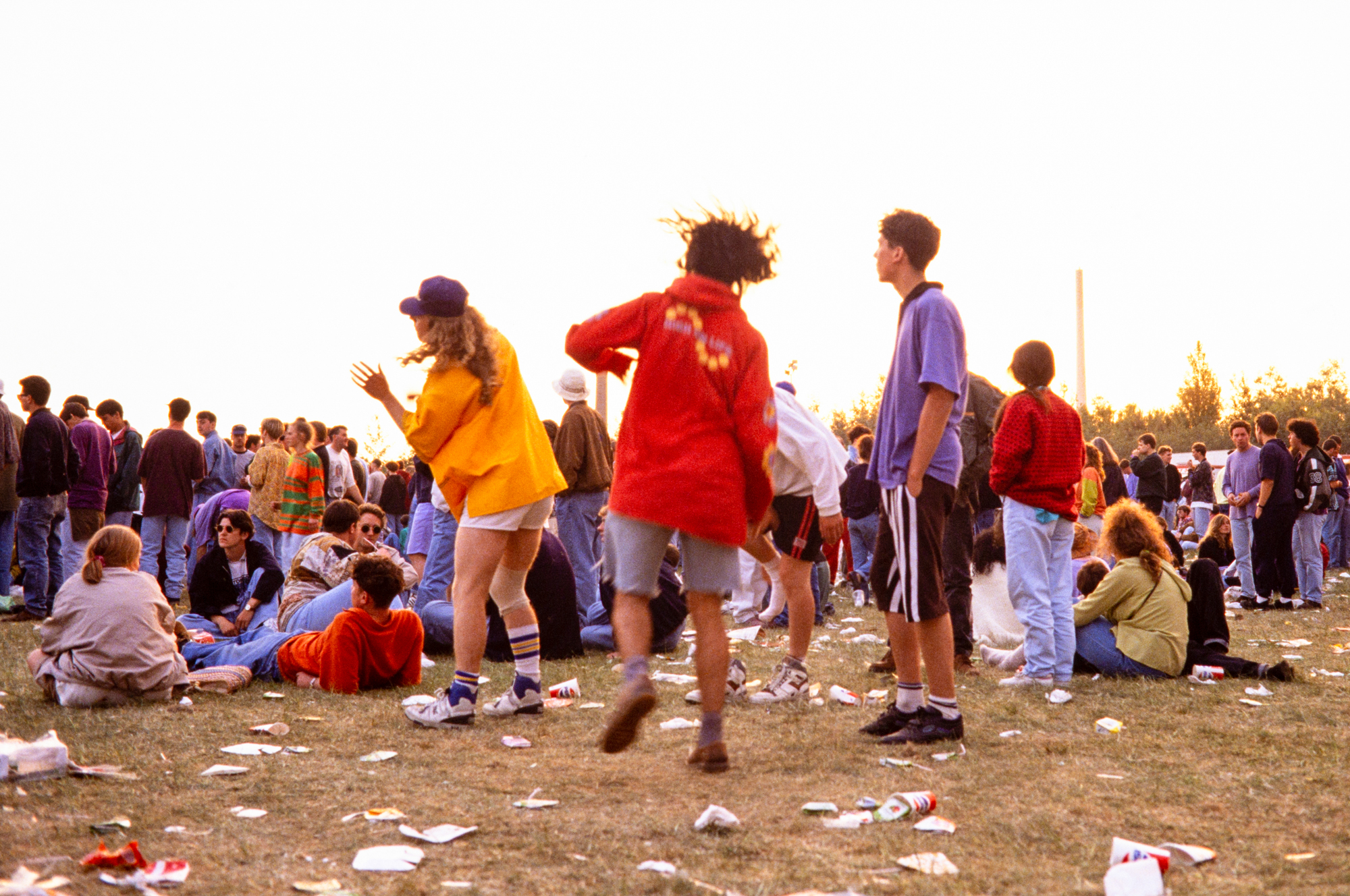 Golden hour
"The man in the Adidas shorts just really wanted to see the band, not dance into the sunset."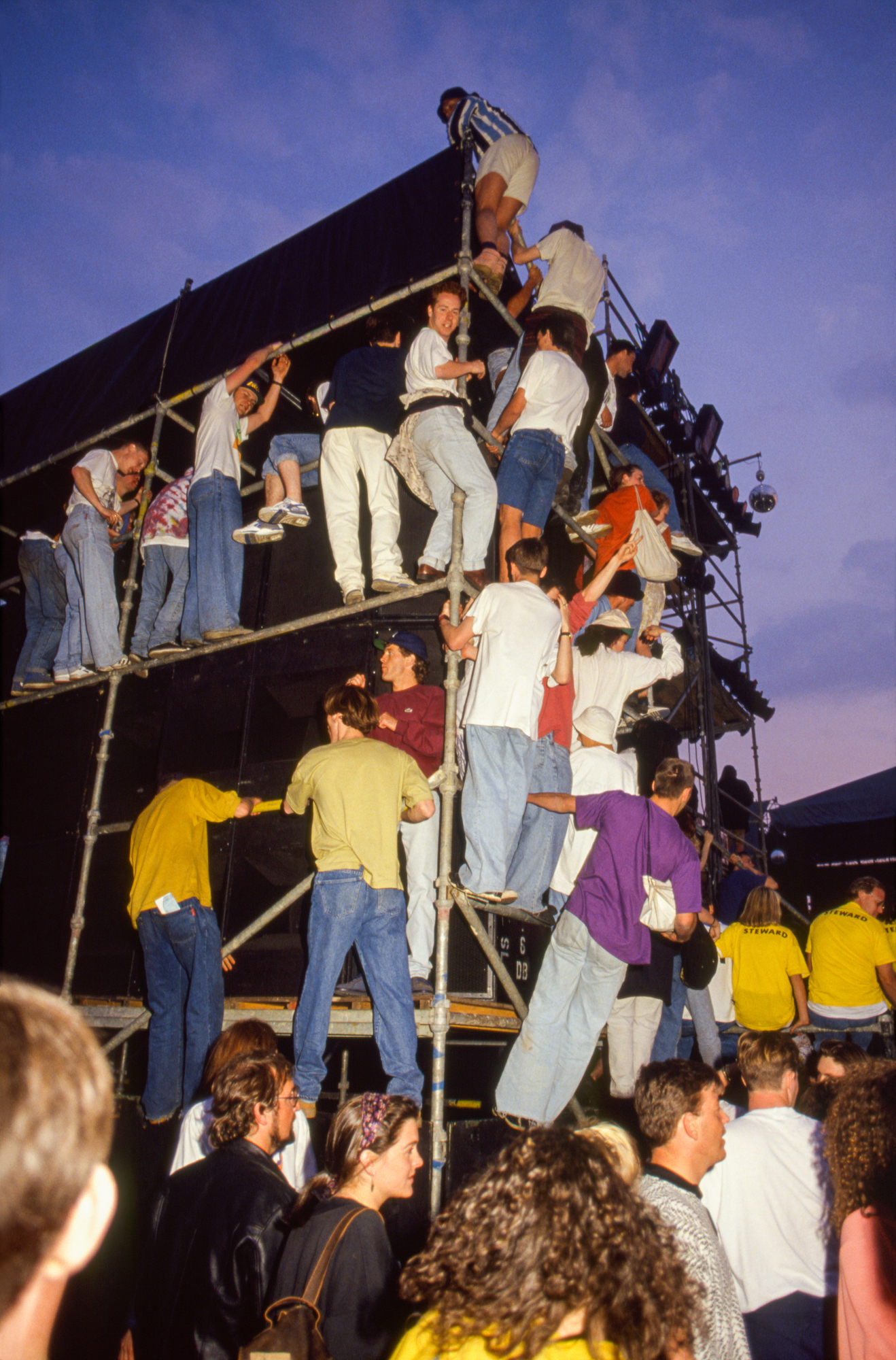 Climbing frame
"It may not have been entirely safe, but the stewards didn't give a monkeys."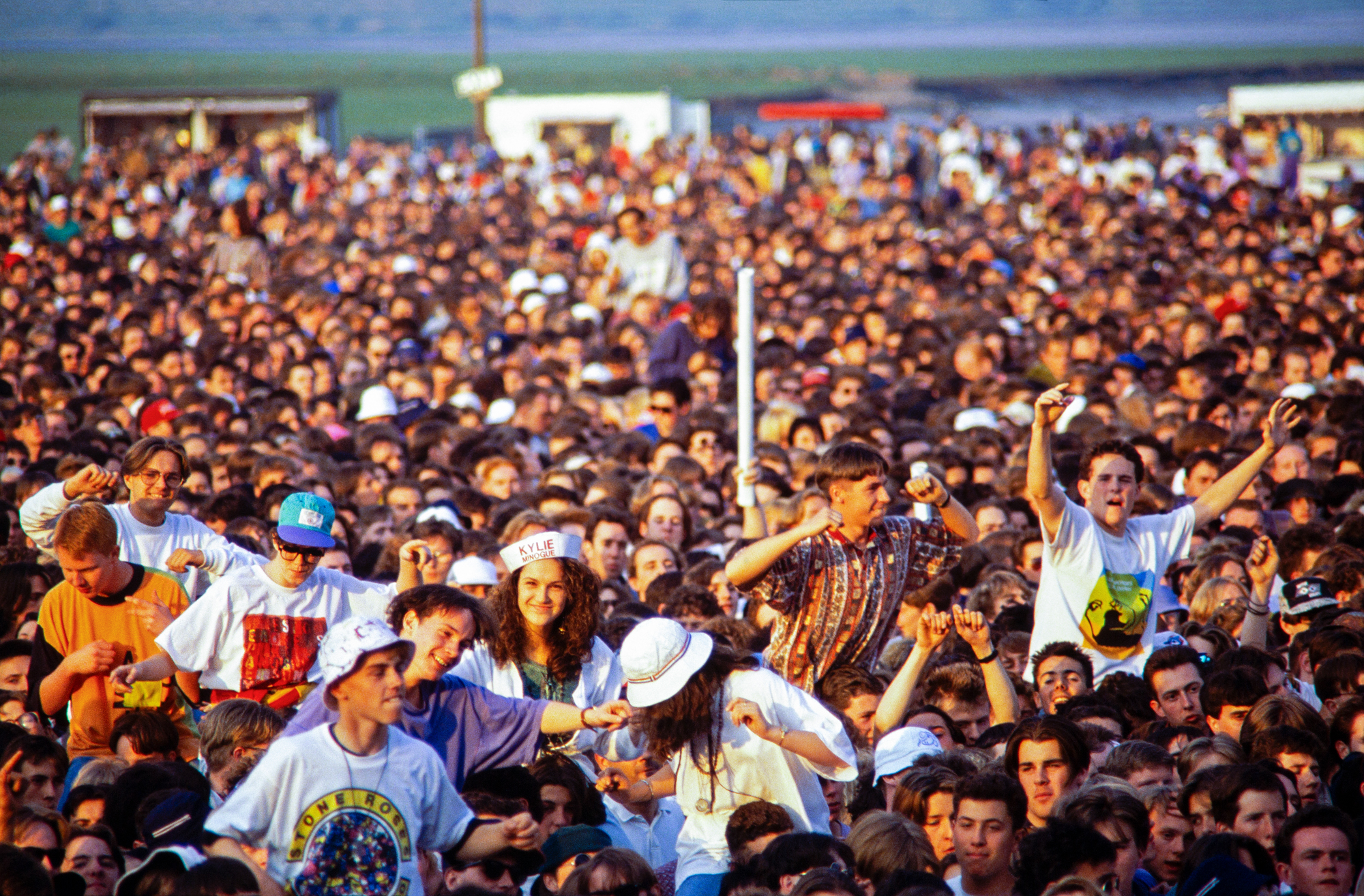 They might be giants
"Good to see a Kylie Minogue fan among the indie-rock hordes."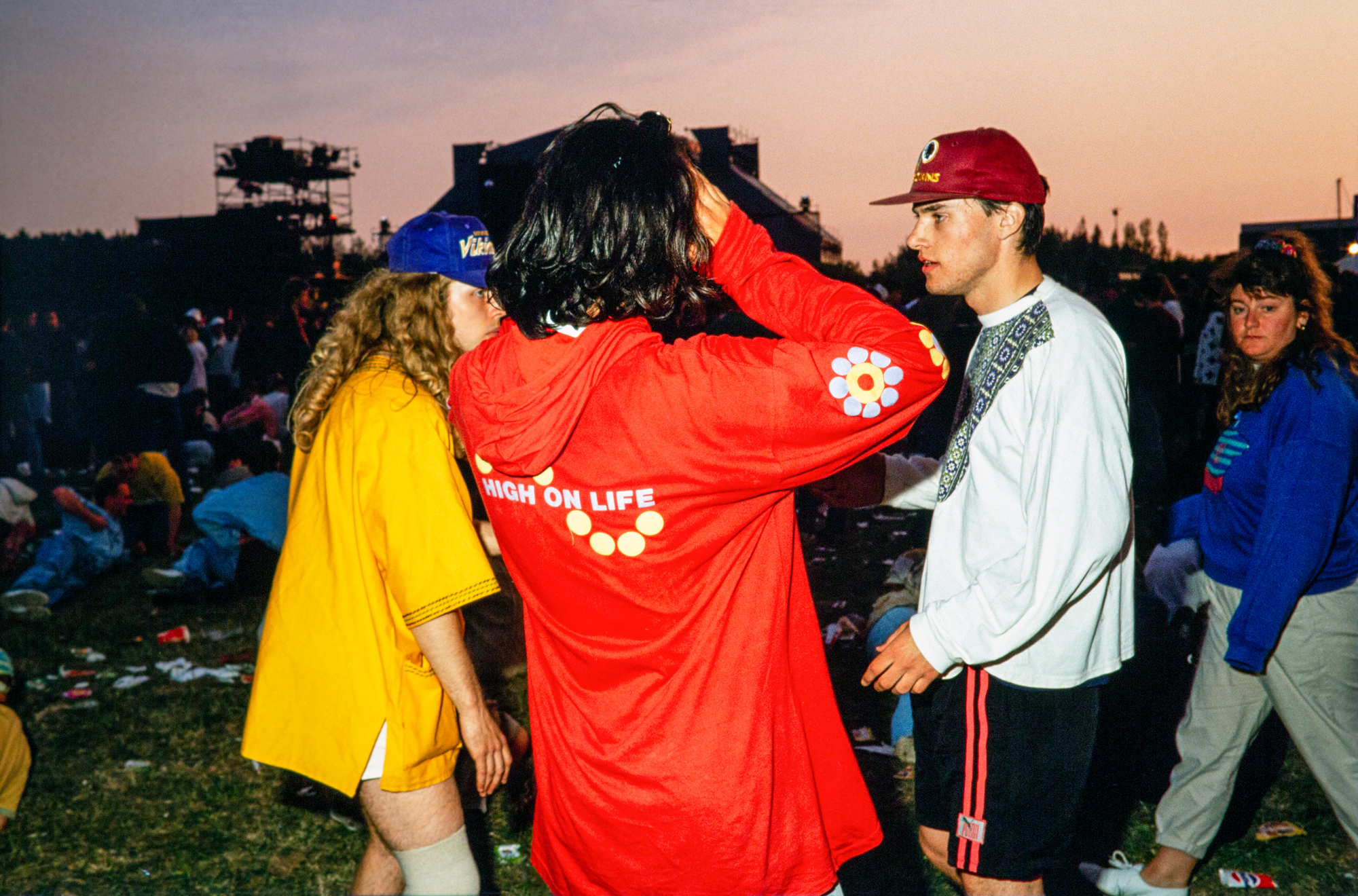 High on life
"It's the only way to be!"
Hello Mum!
"All together now, up close and personal."
'Spike Island' is published by Idea and available to purchase here.
Credits
---
All photographs and captions © Dave Swindells, 2021
Tagged: