Faye Webster makes alt-country music with a fuck-it mentality
On her new album 'I Know I'm Funny haha,' the Atlanta-based artist embraces honesty and tells it like it is. Here, she fills us in on the project.
Photography Pooneh Ghana
When I call Faye Webster at her home in Atlanta, we're a few weeks away from the release of her much-anticipated new album, I Know I'm Funny haha (out June 25 via Secretly Canadian). To most of us, putting out four albums by the age of 23 seems like an impossible feat, but to Faye, who released her first at 16, it's more like a natural progression of things. "I don't feel like I was ever seeking out success," she says. "I was just trying to do something that I enjoyed doing, and then whatever happens, happens. As long as I can live doing this."
Faye has been making music all her life. She remembers sitting in her childhood bedroom and listening to her older brother play guitar through the walls. "It started with the instrument," she recalls. "My brother taught me how to play. But before I started taking lessons, I was just kind of playing by ear, like, 'What sounds good? I don't know!'"
Ironically, this is the same ethos that has come to define Faye's entire career as a musician. In her swoonworthy, genre-busting brand of alt-country, no instrument is off-limits, no sound too obscure to play around with. Listen to her music and you'll hear R&B beats paired with a pedal steel guitar, or a lush string arrangement, or even a rap verse, depending on the song. Still, Faye says she doesn't set out to surprise people when she writes. "I don't think about [genre], kind of on purpose. When you're writing and you're thinking about stuff like that, the song won't sound how it's supposed to sound."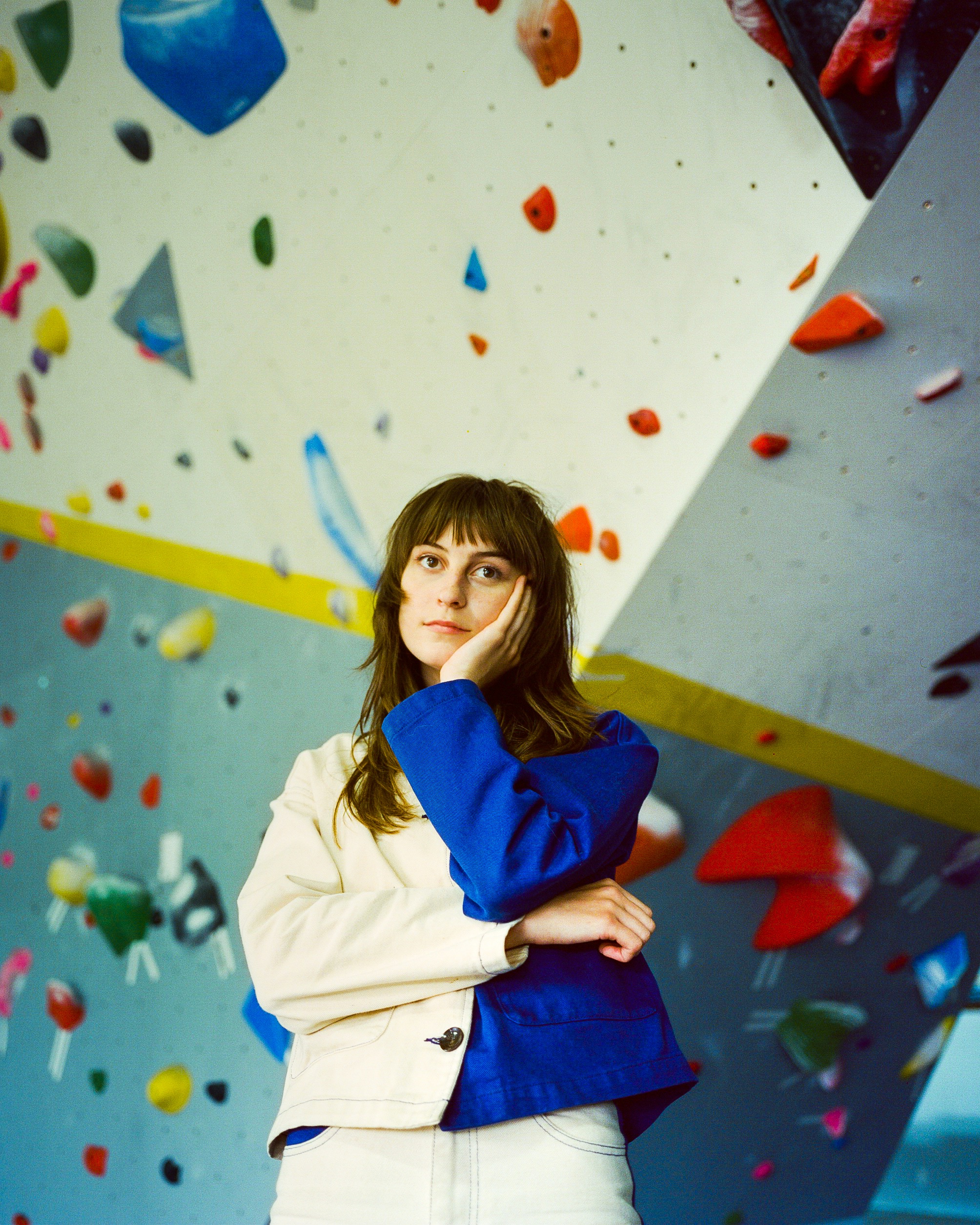 Faye grew up in Atlanta surrounded by music. Her influences were a mesh of the city's thriving hip-hop scene and her parents' preferences for country western music (her mom, from Texas, loved Elvis Presley). After she released her first album, she signed with Awful Records, an Atlanta-based label whose roster was made up mostly of rap and R&B artists. It was there she connected with Father, a rapper and the label's founder who would later feature on the song "Flowers" off her breakthrough third album, Atlanta Millionaire's Club.
The diversity and inclusivity of the music scene in Atlanta are essential elements of Faye's songwriting style. "Everybody is doing something different, but at the same time, we all fuck with each other. We get inspired by each other, take roots from each other and then build our own things," she says. "It's cool. It doesn't feel competitive. I don't think I've really been able to find that anywhere else."
She recorded I Know I'm Funny haha at a studio in the college town that is Athens, Georgia with producer Drew Vandenberg. Because of Covid, recording had to be planned well in advance and all at once, which is the opposite of how Faye is used to making music. "This time was way more stressful, and I didn't last as long as I should have in the studio. I had this mental breakdown and then went home because I couldn't do it," she explains. "But it was a good learning experience for the future, when I'm not able to get my friends in the room the next day. I need to be prepared for an interruption."
Faye prefers the fresh feeling of a first take, of writing and recording one song at a time so she can fully immerse herself in it. "It's not until I'm sitting in the studio, about to record, that I share the demo [with the band]. I don't share demos ahead of time because I don't want them thinking about it too much, like plotting or over-analysing. It's a more accurate representation of what the song is supposed to be when it's just like: this is what it's calling for."
Growing up, Faye made all her music on Garageband from the comfort of her bedroom at her parents' house. Now, even though she loves the collaborative atmosphere of the studio, she still prefers recording vocals alone in her room. Her whisper-soft, crystal clear production is a signature part of her sound, as if she's singing right into your ear. It makes every listen feel immediate and new, no matter how many times you've heard the song before.
Lyrically, Faye has a knack for nuance. She's able to express what everybody else is thinking but nobody has said. "It's like I've got this fuck-it mentality," she says of her writing process. "I struggled with it in the past. I'd be texting my brother, like, 'is mom going to be offended if I say this?' But now, since I've gotten comfortable being honest, I find myself writing about different things because I just have this mindset of, whatever I'm thinking, I'm saying. I don't want to sugarcoat it."
I Know I'm Funny haha is an amalgamation of everything Faye has learned so far, set against the backdrop of a global pandemic. It's an exercise in honesty, in getting comfortable with being alone and in falling in love. The record's eleven tracks are threaded together with an optimism that separates this body of work from Atlanta Millionaire's Club. "I've been saying it feels more hopeful," Faye adds. "This record is coming from a less lonely place."
The album opens with "Better Distractions", the dreamy, lap-steel led single that made Barack Obama's Best Music of 2020 list. The song, about missing a loved one and living through uncertainty, feels universally relatable in the wake of the last year. It's also a central theme throughout the album, where isolation is a force Faye continuously reckons with. She sums it up nicely on "Sometimes", a twinkling lullaby of a song, when she sings: "I've got too much time, what else is there to do now / Overanalyse things I don't really care about."
In her free time, Faye practices the yoyo and plays Nintendo Switch. Some of her favourite games include Rocket League and Animal Crossing, the latter of which she says she has played so much "there's like nothing left to do". She tells me all about Nookazon, which is like Amazon for Animal Crossing, and even tries to help me find a mushroom lamp I've been looking for. "Oh wait, is it this green Mario mushroom?" She asks, pausing the interview. "Sorry, I'm on Nookazon, I should not be doing this right now."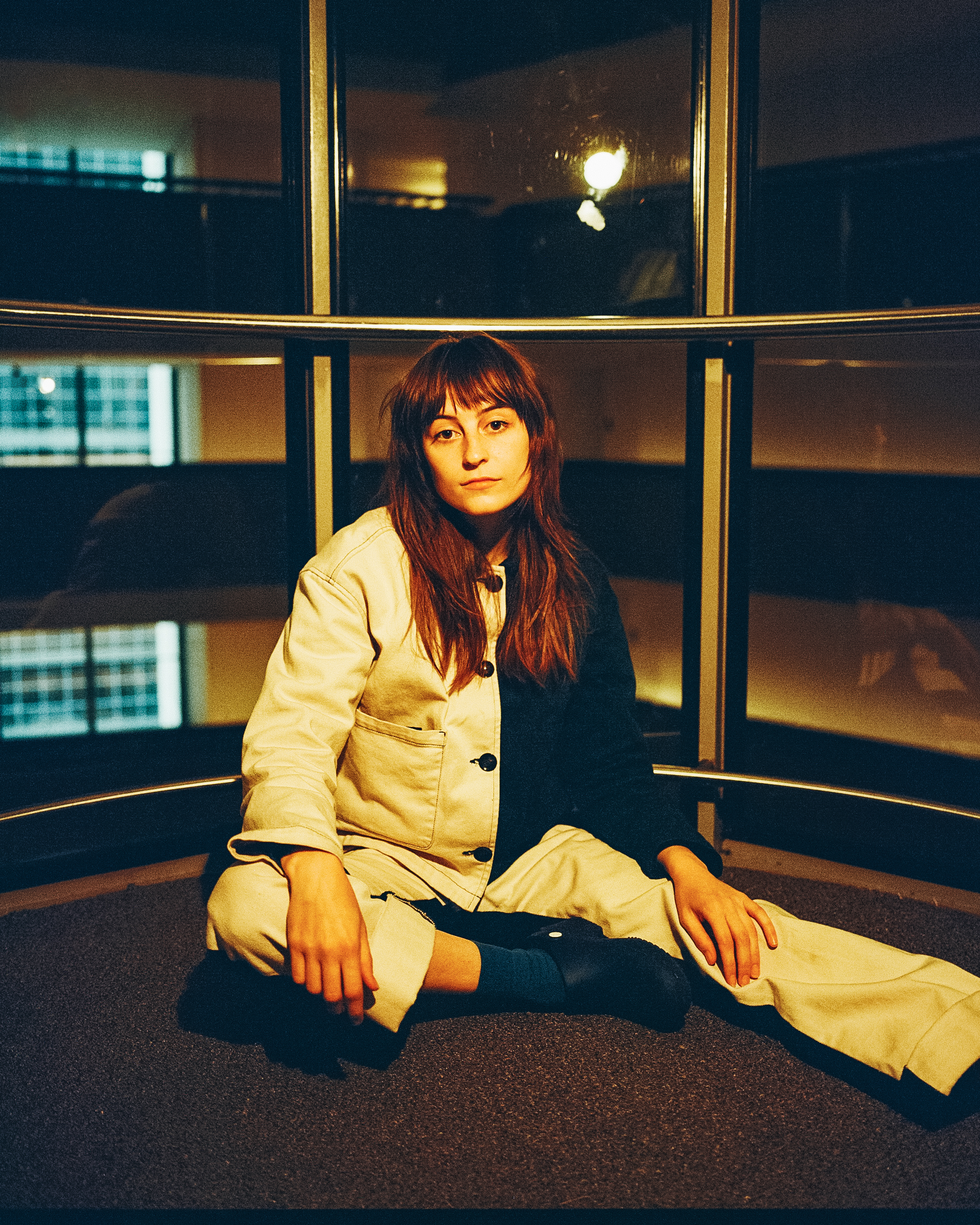 According to Faye, "In a Good Way" set the tone for the rest of the songs during the recording process. The ballad is the album's first single and its most brazen love song, including the instantly memorable one-liner, "You make me want to cry in a good way." The romantic track was inspired by her relationship with fellow musician Boothlord, who appears in the music videos for "A Dream With a Baseball Player" (out today), "Cheers" and "I Know I'm Funny haha." Last year, the pair started living together. "I feel like sometimes I'm less creative because it's just like, play time all the time," Faye says. "But it's nice when I am feeling creative, because he owns a bunch of music equipment that I did not own."
When asked if she ever struggles to write lyrics, Faye says she had trouble with just one song on the album: "Overslept". "I literally could not finish writing that song, and I think that's why I decided to hand it off to somebody else." Faye sent the song to mei ehara, a Japanese artist who she met online two years ago. "I was listening to Emerson Kitamura and I scrolled down to related artists, which I have legitimately never done before, and I found mei. Literally the first 30 seconds I was like, is this me? Did I just find my soulmate? I followed her, and she followed me back, and then we developed this friendship. She's been so influential to me."
"Overslept" is breezy and relaxing, the kind of song that makes you want to stop and stare at clouds while you sway to the beat. It's got an effortless feel, particularly in Faye and mei's harmonies, as if the two were meant to sing together. "I was thinking about Father on the last record, and how fitting it was for how important he was to me at the time," Faye explains. "So I was trying to think, who would be the most representative of what I've been doing the past few years while making this record? And that's when I decided I was going to ask mei."
To Faye, the most meaningful musical collaborations are born out of genuine connections. For instance, the hypnotic saxophones on "A Dream with a Baseball Player" — a song about crushing on Atlanta Braves outfielder Ronald Acuña Jr., who Faye met when she was invited to sing at a game in 2019 — are the work of Henry White, Faye's former classmate who has played the horns on her records since the two were in high school together. "I would make demos in Garageband and then skip class to go find him, and be like, 'Hey, can you play on this?,'" Faye recalls. "We really click. Same with everybody in my band. I feel like I've spent so long finding this group of people who had the right chemistry."
That chemistry comes alive in "Kind Of", one of the more experimental tracks on the album. It's Elvis meets Sheryl Crow meets classic Faye Webster. "I don't think it was until the band started playing that we realised the direction we were going to take it," she remembers. "Then it was like every second somebody was spawning a new idea. Like, go get that stick thingy, the little frog instrument where you scrape its back, quick, find that shit! [laughs]. It was all in the moment."
Without a doubt, the most evocative song across all eleven tracks is "Half of Me", the album closer. Sincere and yearning, it features just Faye's soft, crooning vocal over the quiet strum of her guitar. It was the hardest song for her to record. At first, she tried to collaborate with her band in the studio, but when that didn't feel right, she kicked everybody out. "At the end of the day, I just kept my really shitty demo that I did in my bedroom… which, well we'll see if that was the right decision!" If you ask us, it most certainly was.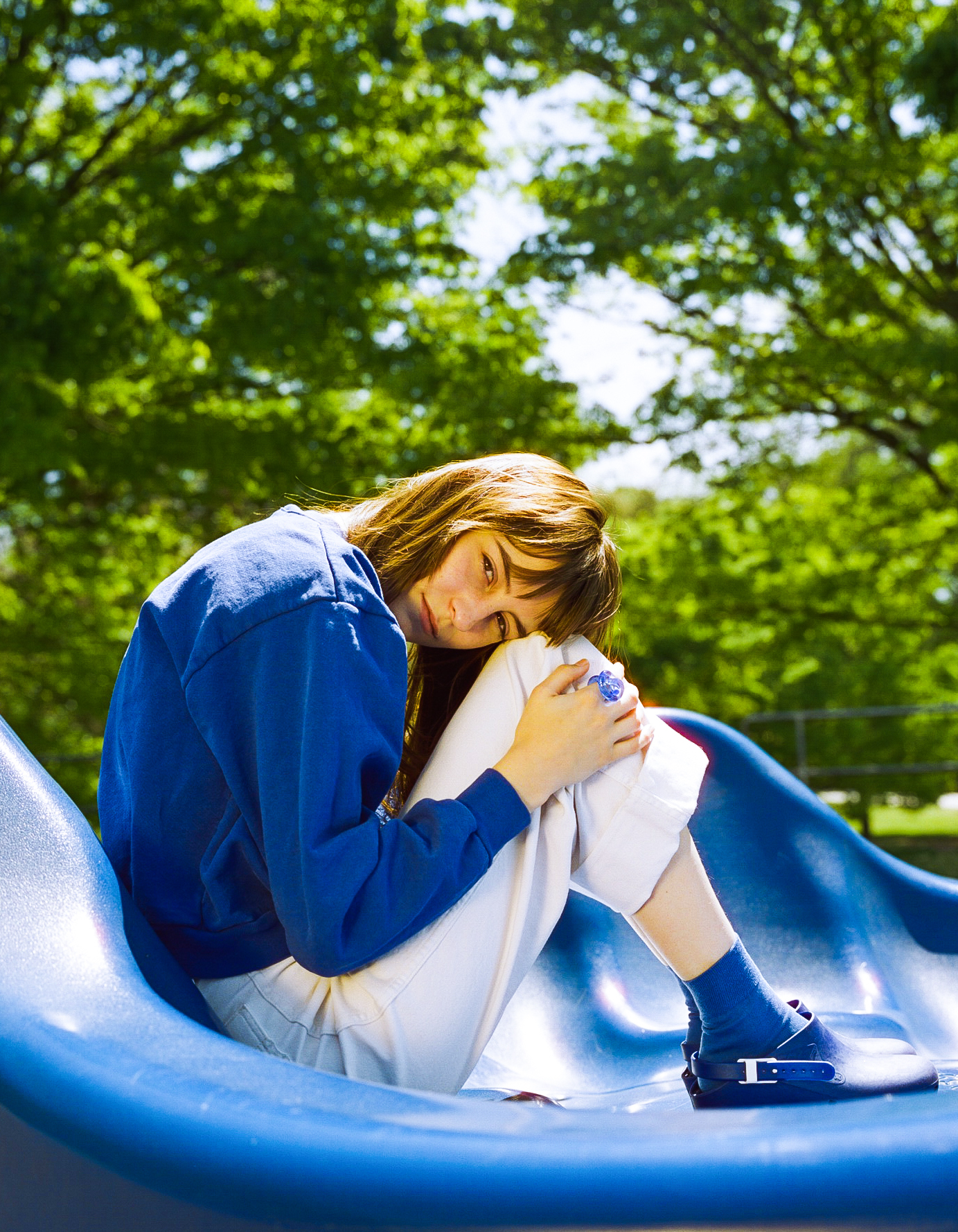 Tagged: