PinkPantheress is the musician dominating TikTok's DIY scene
In her first interview, the 20-year-old breakout star unpacks her viral songs, old school inspo and how horror shapes her art.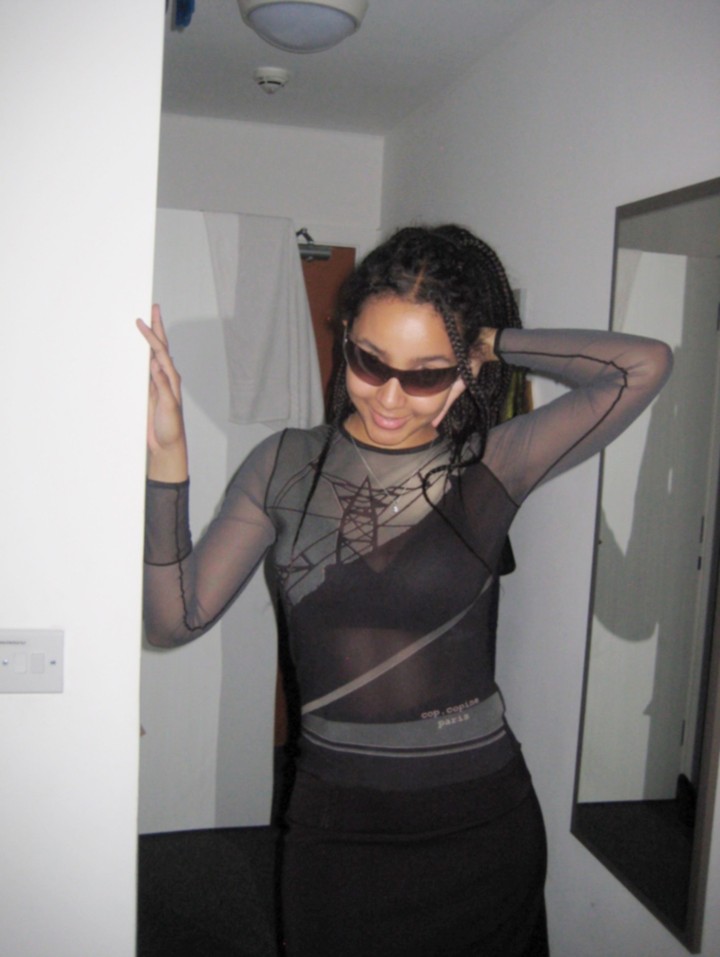 Press
Okay so TikTok is the place musicians go to make it right now. Most big pop songs – "drivers license", "Watermelon Sugar", "Blinding Lights" – owe something to the platform. It's also become a space for DIY stars to get their shit heard. One such artist is PinkPantheress, who twists old school samples of nu-jungle, pop and funk into her own eclectic sound. She calls what she makes "new nostalgic".
She's the artist behind that "One day I just wanna hear to say, 'I like you' / What's stopping you?" drum and bass earworm that's been ubiquitous on TikTok for the past three months. Otherwise known as "Break It Off", the track has been used in over half a million TikToks. A lot has changed in that time. For one, the artist -- who maintains an element of mystery with her public persona -- has been signed to Parlophone, and has begun preparing the official release of all the DIY productions she's been working on.
There are some things we know for sure: PinkPantheress is 20 years old and was born in Bath in 2001. The songs you have heard were primarily recorded at 3am in her university halls. Her mother is Kenyan. She decided on her stage name when she was watching The Chase one day and heard the question: "What is a female panther called?"
The first great popstar of the Bradley-Walsh-game-show-to-TikTok-sensation pipeline is here. She answered our questions below, and today releases her first music video -- or a 'visual' as industry folks call it -- for "Break It Off".
Who is PinkPantheress?
That is I. Regarding the username, I created a TikTok account with the username and it kinda stuck.
How long have you been writing music?
For about four years. When I was finishing high school, I used to help my friend write her music before I started doing it for myself.
Your work revolves around samples from the 90s and early 00s. What is it about that era you're attracted to?
The music was so unpolished and cool because I feel like people weren't afraid of being a little bit cringe. It was all way more experimental.

Who's your favourite old school British pop artist?
Lily Allen or Imogen Heap. Legendary women.
What are your main visual reference points?
Horror films. I love them all, especially Saw and emo music videos from Linkin Park and Papa Roach.
Tell us about the video you made for "Break It Off"?
It's a doozy for sure. I love the randomness of it and I think it fits the song perfectly. The guy who made it, Malt Disney, is a wizard with this crazy kind of editing.

You said you want to work with Charli XCX. Has that conversation happened yet?
I dream every night of wining and dining Charli XCX.
There is an air of mystique surrounding your identity. When it comes to people knowing who you are, what are you afraid of?
I'm not necessarily afraid, but I prefer the easier route of publicity, which means I don't feel shy when I post. It's not about secrecy. I'm avoiding stress and preconceptions.
Tagged: