OnlyFans says it will never ban pornography
Reports indicated the platform was again planning to become less NSFW as the company prepared to go public.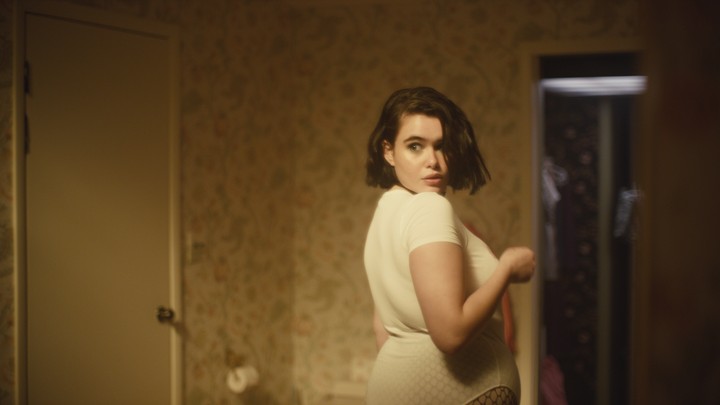 Image courtesy of HBO
This article has been amended.
Though plans last summer by OnlyFans — the subscription site primarily known for hosting adult content — to oust pornography from their platform in order to get financial banking from investors were reversed after much online backlash, according to a new report from Axios, it seems the company are still considering major updates to their platform. The company wants to go public, reports Axios, who wrote: "OnlyFans wants to reposition itself less as a porn platform, and more as a place for fans to connect directly with creators — like a combination of Patreon and TikTok."
"This would include leaning into more professional content around things like cooking, comedy, celebrities and UFC fighting," the report adds. "Such moves could help OnlyFans improve its odds of securing outside investment, and also help it protect against being shut off from payment processors." But in spite of preparing to become a public company, OnlyFans are not abandoning the adult side of their company and never will, a spokesperson for the platform told i-D.
When the pandemic first hit and unemployment rates skyrocketed across the globe, more people than ever moved into virtual sex work, and in turn OnlyFans boomed in popularity. The UK-based company grew by 553% in 2020 and amassed over 100 million users worldwide. That same year, it was reported that the number of OnlyFans creators increased by around 40 percent, while the number of paying users went from 7.5 million to 85 million.
The platform has also been name-dropped by some of the biggest stars in the industry, from Beyoncé to Cardi B, and also hosts a number of musicians, artists and fitness professionals that have monetised their social media fanbases alongside the pornographic content. Fashion commentator The Kimbino even uses it to host lectures on Black fashion history.
Cardi B even launched her own account last August. In an interview with i-D, she said that she moved onto OF because "people are stuck at home more, but also just because I wanted to be on an app where I can talk only and specifically to my fans."
But she didn't take issue with those who use it for its better known function: "I don't have a problem with it, you know what I'm saying? Like, if you're making money and you're supporting your family by any means… I do not care."