Slowthai and Skepta's new video is a horror nightmare
So much blood!!
|
10 February 2021, 11:45am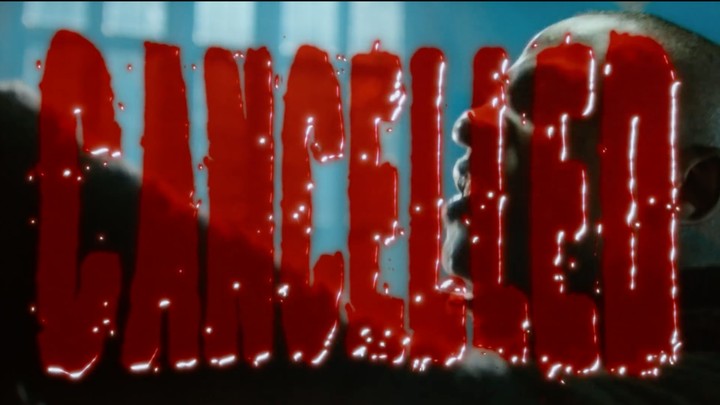 Still from 'Cancelled'
Slowthai and Skepta -- two of British rap music's foremost talents with a history of joining forces in the past -- have linked up once again for a new track called "CANCELLED". It dropped alongside a horror-inspired video today. Its title is an allusion, perhaps, to the past year of Slowthai's life. Shortly before the release of his sophomore record, he's reflecting upon a year in which he's been forced to rebuild his reputation, following accusations of misogyny after 2020's now notorious NME Awards.
But after talking things out with Katherine Ryan, who seemed to take the situation pretty well in the first place, he's now bounced back with a track that seems like a dig at those who doubted how his talent would prevail. "Said I won't come back, I must be cancer, ain't got much longer / Then I made a comeback, kick it like Ong Bak, now I got blood on my jumper" Thai says in his opening verse.
The video that arrived with it opens with a British spin on the Scary Movie-slash-Scream inspired "Wazzuuuuup" scene, as Thai, Skepta and friends yell "Wagwaaaaan" down the phone to each other. Then, as things progress, it transforms into a melee of psycho-horror character cosplay.
In an allusion to American Psycho, Slowthai takes an axe to his well-dressed mate, blood spattered across the room, before Skepta peels off a facemask Christian Bale style. Then, there's some fashion nods to Freddy Krueger, Candyman hook hands, and some spectacular chainsaw choreography.
Check out the video in full below, before checking out his new record TYRON when it drops on Friday.
Follow i-D on Twitter, Instagram and TikTok for more music news.