Studio Ghibli are releasing limited edition art books
Straight from the studio's museum in Japan, they feature original Hayao Miyazaki illustrations.
|
08 January 2021, 12:52pm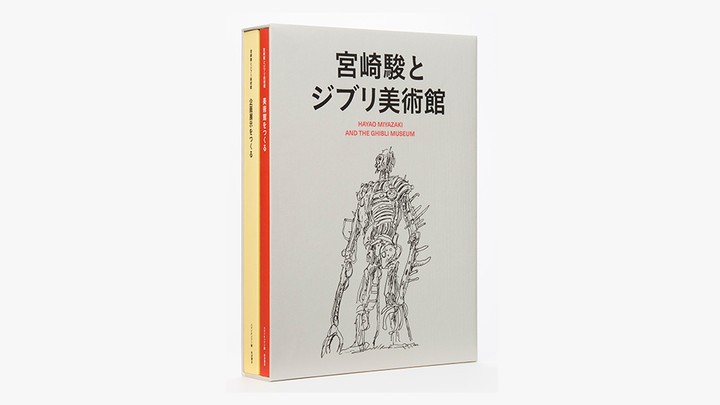 Image courtesy of Donguri Sora/Ghibli Museum
Between the years 2001 and 2020, Hayao Miyazaki played a hand in the creation of over a dozen movies, both features and shorts, the vast majority of which have gone on to be considered contemporary classics under the Studio Ghibli banner. In the process of making those films, Miyazaki would sketch and sketch, building up his own fantastical worlds through hand-drawn animation references that would, with time, become instantly recognisable characters. Everybody from Spirited Away's Chihiro to the anthropomorphic lumbering house of Howl's Moving Castle came from his mind.
At the beginning of the century, Studio Ghibli opened a museum in Mitaka, Tokyo that would act as a home for Miyazaki's many illustrations. Not made it over there yet? Now's probably not the time. But as of today, you can own a limited edition set of books providing a voyage through that rarely seen, work-in-progress world.
Hayao Miyazaki and the Ghibli Museum features 900 original illustrations that Miyazaki himself has crafted in the making of what's considered one of the temples of modern animation. Capturing the 18 exhibitions that have taken place over the course of the two decades its doors have been open, the book is perhaps the most thorough representation of the museum's work to date.
It includes excerpts from their artistic deep dives into the world of Ghibli food (2017's "Delicious! Animating Memorable Meals") and the forests that feature heavily in their movies (2013's "The Lens at Work in The Ghibli Forest"). There were also individual exhibitions dedicated to the release of certain movies, like Ponyo and Spirited Away, both of which appear heavily in the publications too.
The books, created by Ghibli and the museum, individually capture those aforementioned exhibitions as well as the making of the museum itself, which is adorned with Ghibli easter eggs and landscaped gardens that feature iconic creatures and characters from their movies. There's also an extensive interview with Miyazaki's right-hand man, studio producer Toshio Suzuki.
But those who want to get their hands on them — particularly outside of Japan — might have to jump through a few hoops. Currently, the book, which is set to be released in March this year, is only available via the museum and the Japanese Ghibli web store Donguri Sora, and is priced at $240. Add in all of the shipping and import taxes and it might set you back a pretty penny, but heck! You'll own a limited edition piece of Ghibli history — and, it comes with a tote bag too.
Fancy owning it? Put in your pre-order here.
Tagged: