Are we getting a Lady Gaga x Rina Sawayama collab?
With talks of a 'Chromatica' remix album, what song do we want to see Rina's vocals bless?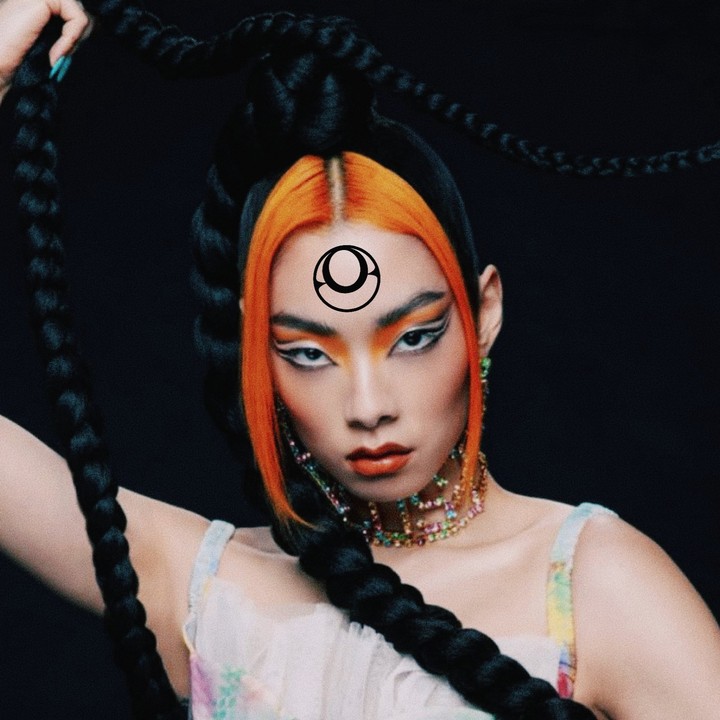 Image via @chromaticaiam
Bloodpop, the producer behind both Lady Gaga's otherworldly album Chromatica and Rina Sawayama's dance-pop anthem "Lucid", has teased the idea of the two iconic musicians pairing up for a remix. Posing the question on Twitter — "In theory, which artists would y'all want to see on a Chromatica remix album (and on what song)?" — the producer also 'CC'-ed the Brit Award criteria changing popstar, Rina. Rina responded with the smirk emoji.
Other names that were thrown into the mix for a potential remix of Mother Monster's acclaimed sixth studio album? Gaga superfans Lil Nas X, Bree Runway and Bad Bunny; Charli XCX on a "911" revamp; Bimini Bon Boulash on "Plastic Doll"; heck, even a Nicolas Cage freestyle over "Rain On Me", as suggested by Grimes.
Fans have also asked about the unreleased songs produced by SOPHIE, the groundbreaking late artist who had collaborated with Gaga on material that unfortunately didn't make the final cut of the album. Bloodpop responded insisting that he would love to release the songs in her honour, but with SOPHIE's family's consent. He's asked fans to respect their privacy in the meantime.
Chromatica isn't the only Lady Gaga album with rumours of a sequel. DJ White Shadow, the producer behind 2013's ARTPOP, stated on Instagram at the weekend that although the experimental era was a great source of pain for both him and Gaga — the album was disregarded by many as campy and frivolous, only more recently being recognised as some of Gaga's best work — there are unreleased extras that they would both love to someday revisit. A petition by fans calling on Gaga's record label to greenlight ARTPOP 2.0, giving the artist full creative freedom, has amassed 32K signatures thus far.
With Lady Gaga currently busy on the set of the highly-anticipated film House of Gucci whilst dipping her pink Oreos into her new collaboration champagne; a Chromatica remix album (let alone an ARTPOP revisit) might be a little while away. We pray to the queer Gods that when Gaga does visit the pink planet once again, Rina will be on that rocketship with her.