Exclusive: see the campaign for the final Kiko Kostadinov x ASICS sneaker
First seen in the London label's archery-themed AW20 collection, the Gel-KIRIL 2 is the sixth and last co-branded shoe.
Though it's a hotly contested field, there are few sneaker collaborations quite as cultishly adored as those born of the longstanding relationship between ASICS and Kiko Kostadinov. Over six seasons, the Japanese sports gear manufacturers has invited the north London-based fashion brand to reimagine the parameters of what a sports shoe can be, harmonising Kiko's precise-yet-off-kilter approach to colour and form with ASICS technical know-how. The result of this season's meeting of minds is a brand new silhouette: the GEL-KIRIL 2.
As with previous seasons, the AW20 model is very much related to their "ideas for the season — not compromising and pushing newness," Kiko says. "We've never worked towards creating or following current sneaker trends, and the GEL-KIRIL 2 is a really exciting proposal that we're happy to add to our list of projects." Developing on the original GEL-KIRIL silhouette, the shoe — available in monochrome red, black and grey — directly refers to the archery motifs seen throughout Kiko's AW20 collection, presented in Paris back in January. With a concealed lacing system and a new take on the ASICS spiral, the resulting feel is sleeker and sportier than anything you've seen from the collaboration to date. It's a mood that translates to the sneaker's official campaign, too, shot and styled in house by the Kiko team.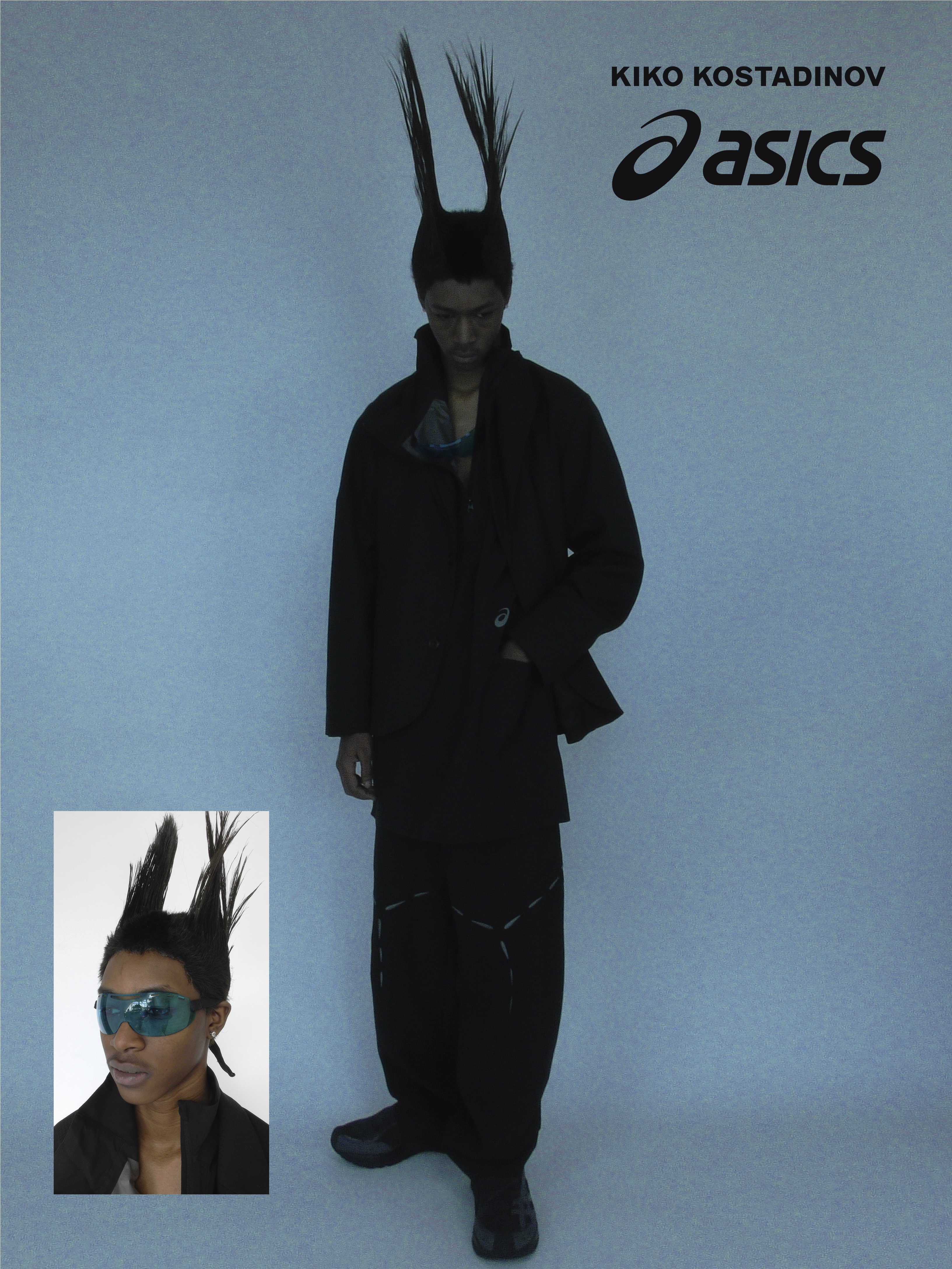 It will come as sad news to some that this is the final co-branded Kiko Kostadinov x ASICS shoe. What may sound like bad news at first, however, is anything but. The brands will in fact be taking their relationship to the next level, with the Kiko team "focusing more on overseeing specific in-line products and really acting as aesthetic coaches to ASICS design teams and helping on new ideas they want to bring to life," Kiko says. "This new chapter of working with ASICS feels more elevated, in the sense that we don't need to rely on a double name collaboration." Well, if you're set on snapping a piece from this chapter of their partnership before it's over, you have from Saturday to do so!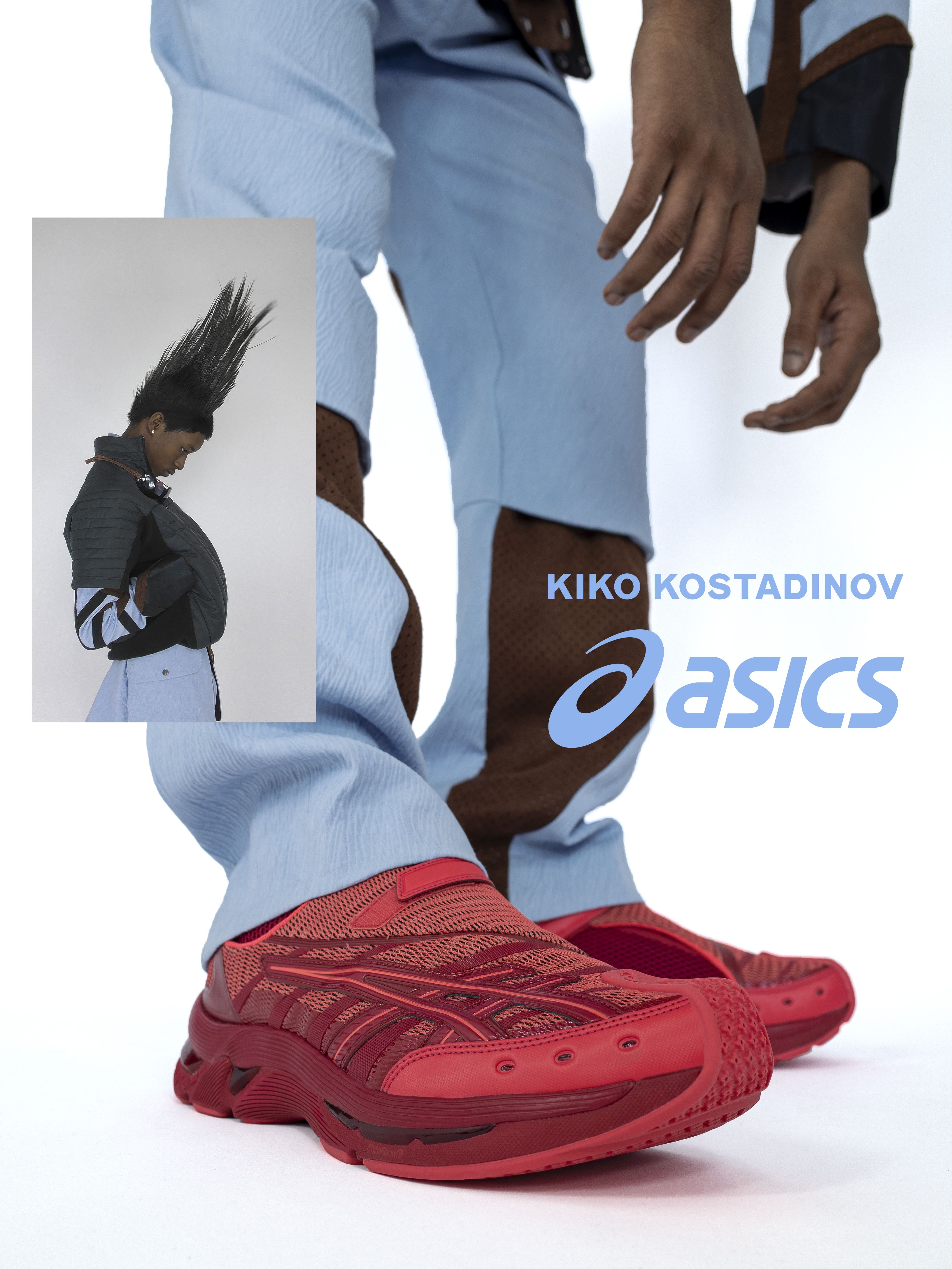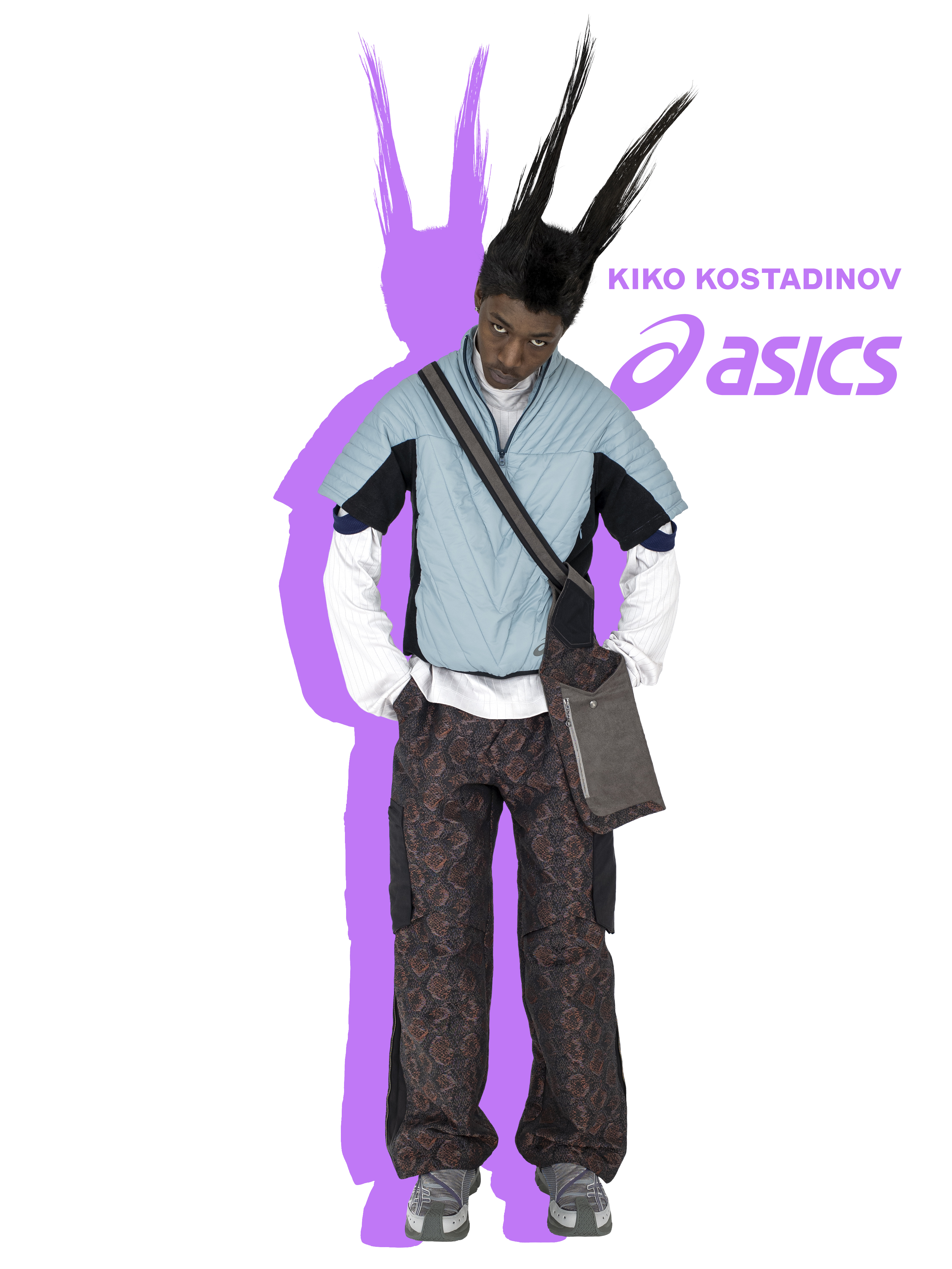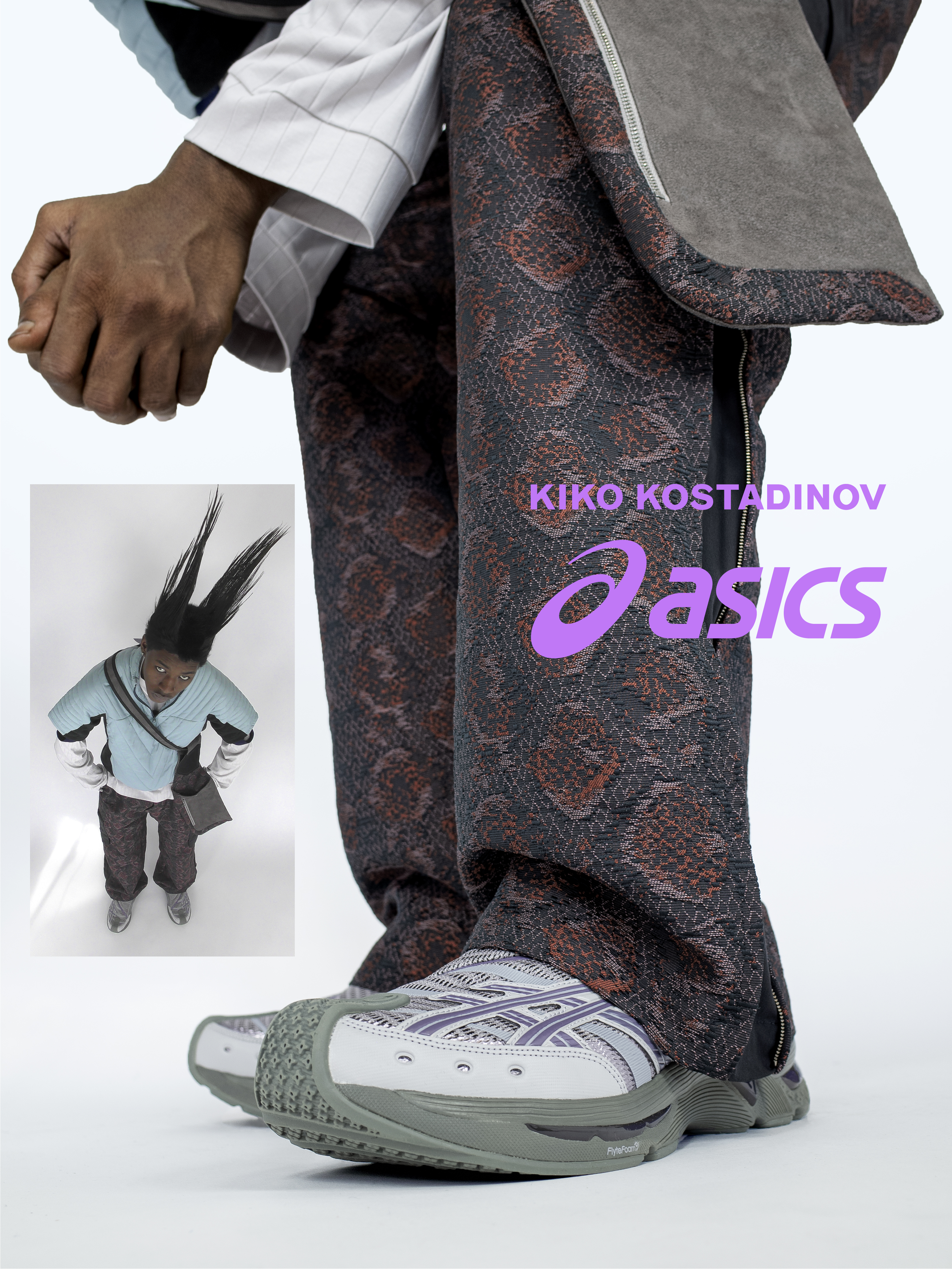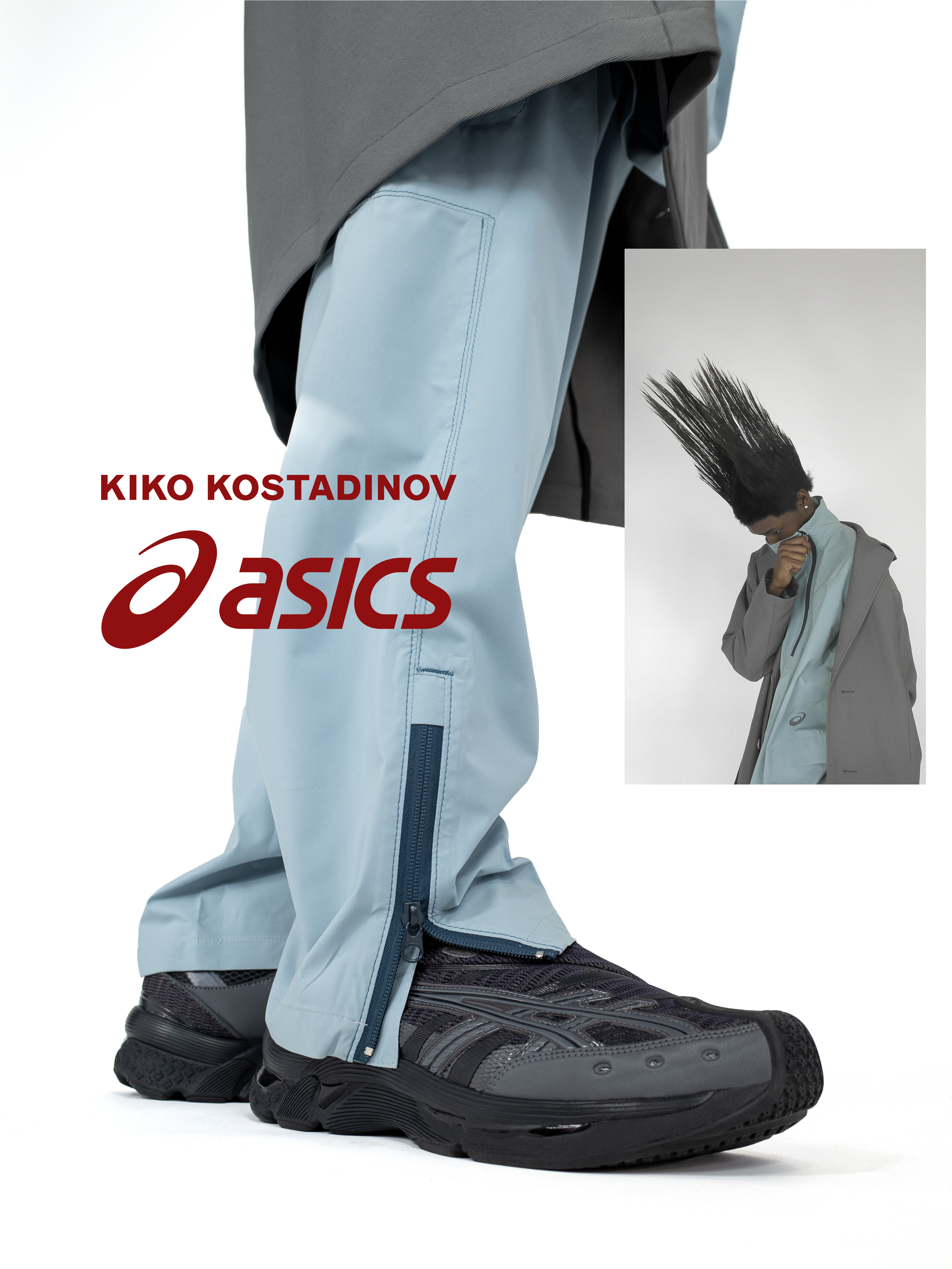 Credits
---
All images courtesy Kiko Kostandinov
Tagged: