The Korean designer making clothes for an uncertain tomorrow
MAXXIJ's SS21 collection, presented at Seoul Fashion Week, is all about escaping the limits of lockdown.
|
05 November 2020, 2:29pm
Courtesy of MAXXIJ
The central theme of MAXXIJ's SS21 collection, shown during Seoul Fashion Week a fortnight ago, is one we can all relate to: escapism. As the world faced up to finding new ways to while away the time under lockdown, the South Korean designer set out to "create expressive and forward-thinking fashion" that allowed those who saw and wore it to "expand our own world and break boundaries" — fashion for "people bravely moving forward to the new and unpredictable tomorrows".
An ambitious mission statement? Perhaps, but, the designer's broad-minded perspective speaks to the new potentials that arise when the old ways of doing things become redundant. "The pandemic has forced us to change our lifestyle and our ways of communicating, and has limited our normal social activities," the designer says. "This new norm has given us a new perspective on life."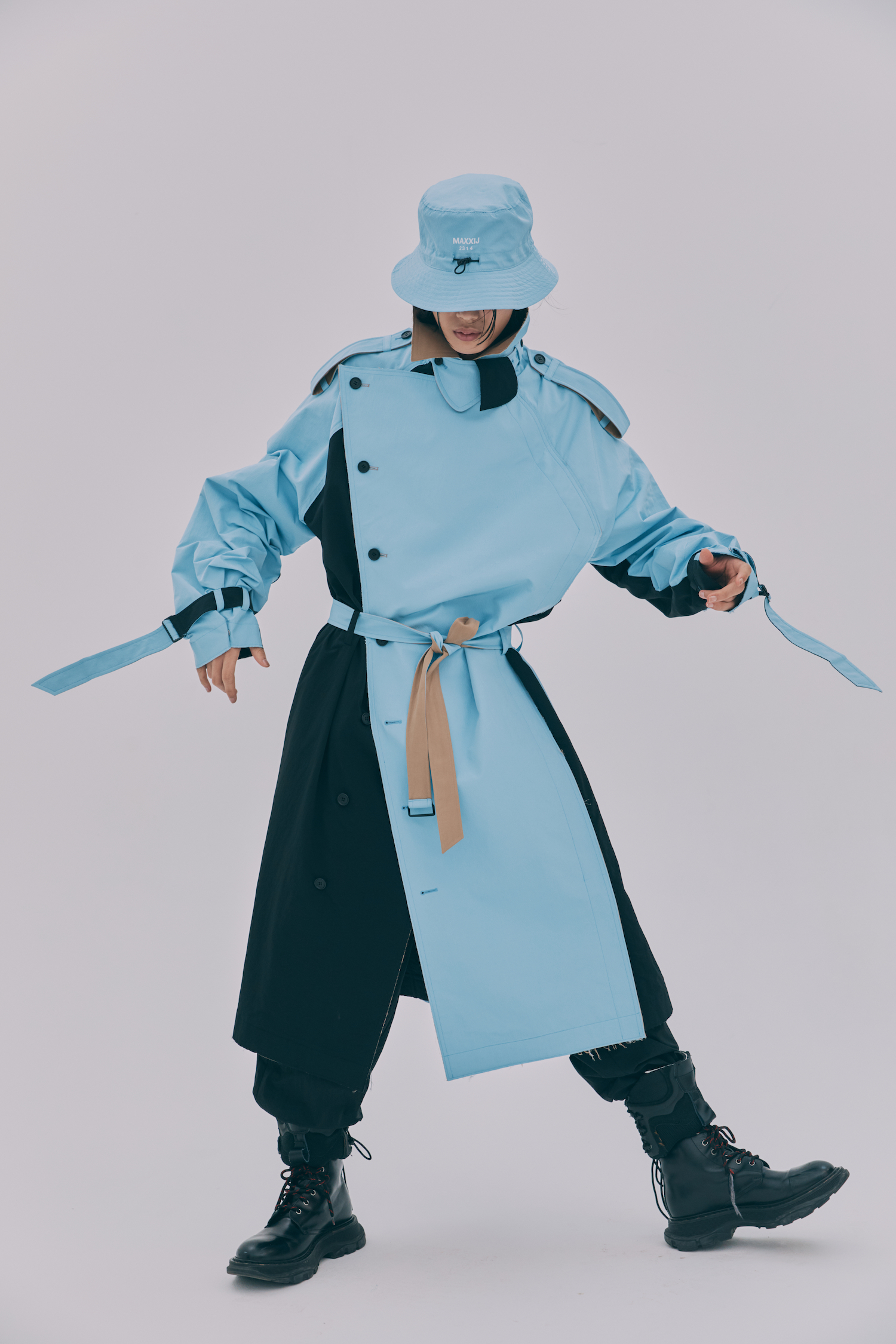 The way that translates to the clothes themselves is best described as a 'rip up the rule book and piece it together to create something new' approach — boxy canvas coats in grey canvas and sky blue are covered in cargo pockets, and oversized tailored jackets in tactile wool are deconstructed, with trailing threads at the edges and exposed mesh lining turned into graphic details. As if to prepare the wearer for lord knows what may be lurking on the horizon, silhouettes tend towards sporty and oversized, offering a sense of both movement and protection — generously floor-length gilet coats, for example, and wide-legged track pants patchworked together from swatches of mesh and cobalt and pastel pink nylon.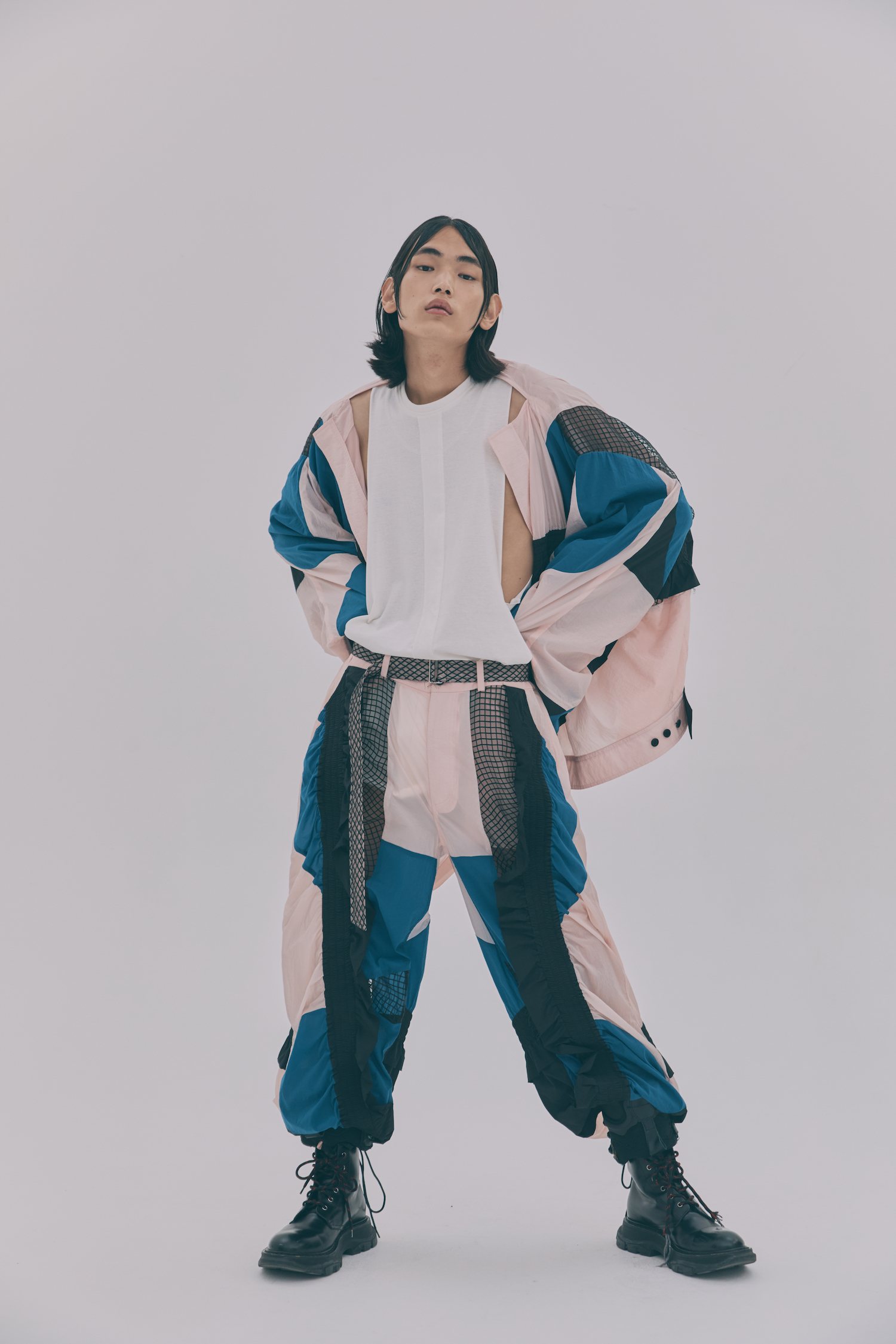 Unexpected combinations like these "are the key of the collection," MAXXIJ says. "I always like to create atypical beauty through contrasts between fabrics and colours," which, in turn, highlight the designer's trademark experimental design motifs. This season their approach owes much to the work of artists Christo and Jeanne-Claude, who often made use of textiles and dress in their temporary installations -- the most notable being Surrounded Islands (1983), which saw islands fringed with floating pink fabric in Miami's Biscayne Bay. "These images of fabric-covered objects and places fascinated me," the designer says. "They once said 'we think it takes much greater courage to create things to be gone than to create things that will remain,' the idea being that beauty never promises eternity."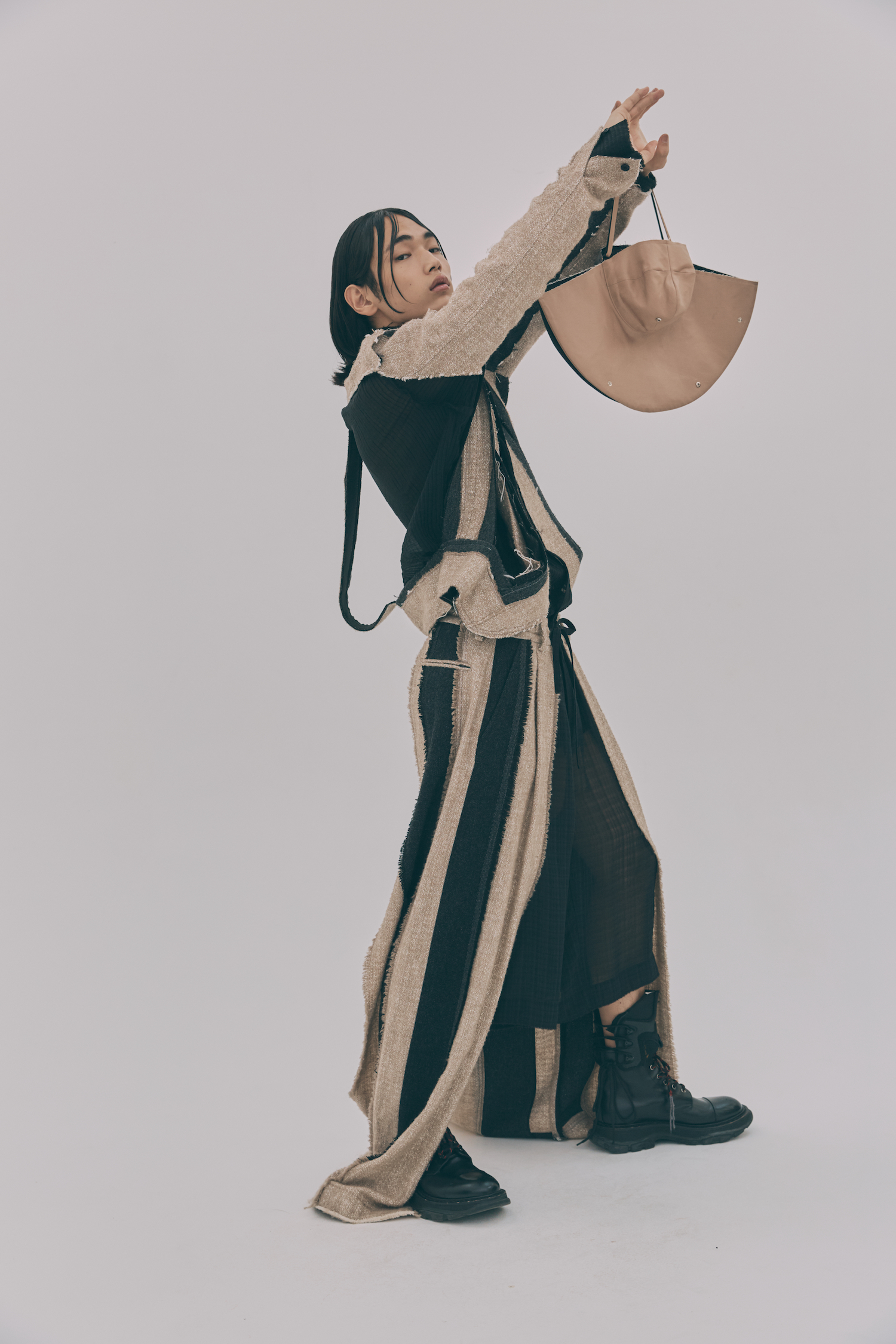 It's a notion that resonates at a time when the air feels ripe with change, particularly in fashion. This season, MAXXIJ dove headfirst into the industry's new normal, presenting at not one, but two URL fashion weeks — he appeared on the official London schedule in September as part of the seasonal swap between London and Seoul's respective fashion weeks, showing the collection in his hometown after that. While many designers have lamented the absence of physical shows this season, MAXXIJ has welcomed this new turn in fashion history with open arms. "I thought it was very impressive that we could show people our work without any limitation of space," they say. "By being digitalised, freely accessible and creating diverse content, the fashion industry is breaking new ground. Digital storytelling should be an essential skill for all designers, and I think this digitalised season will be the beginning of huge changes for the global fashion industry."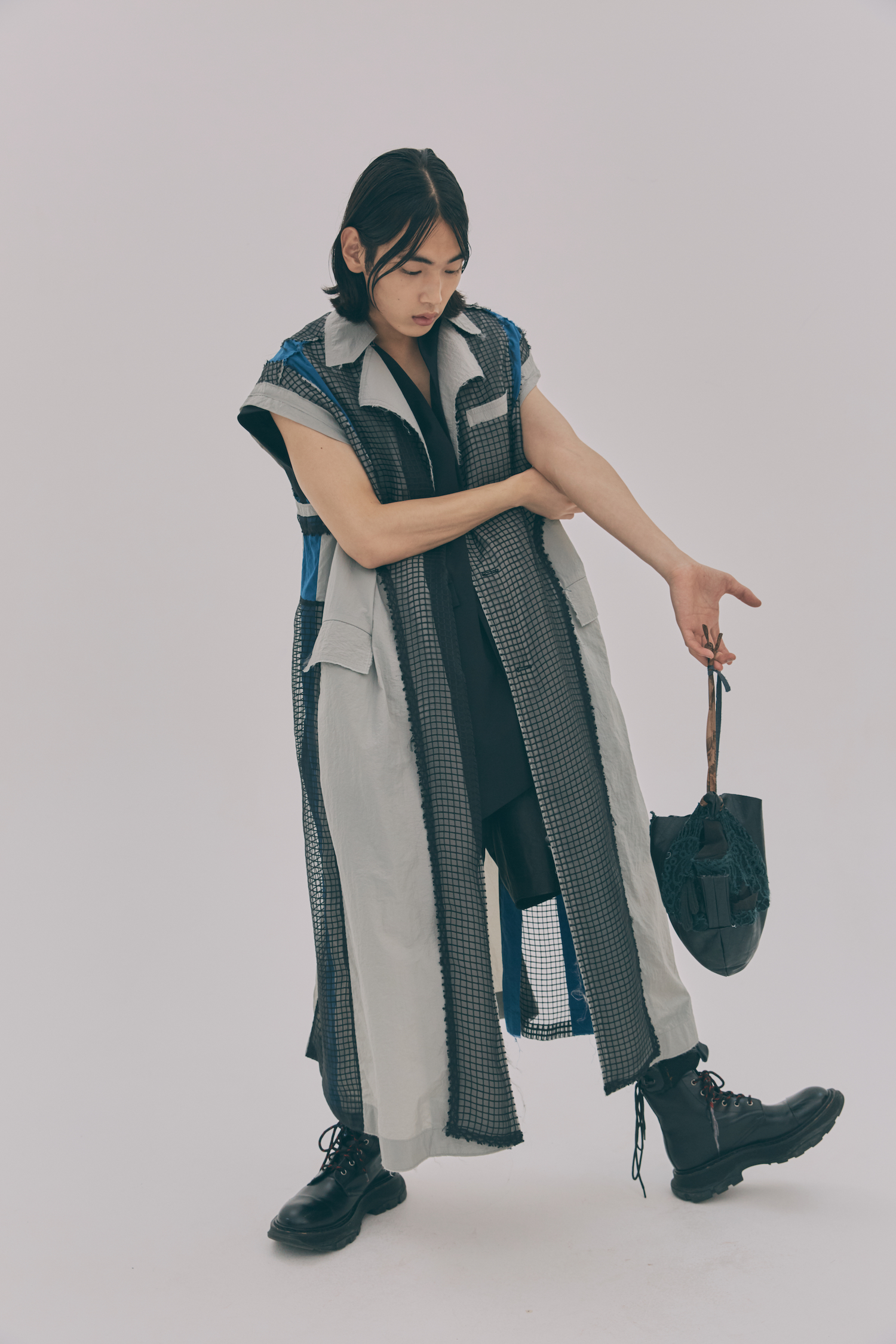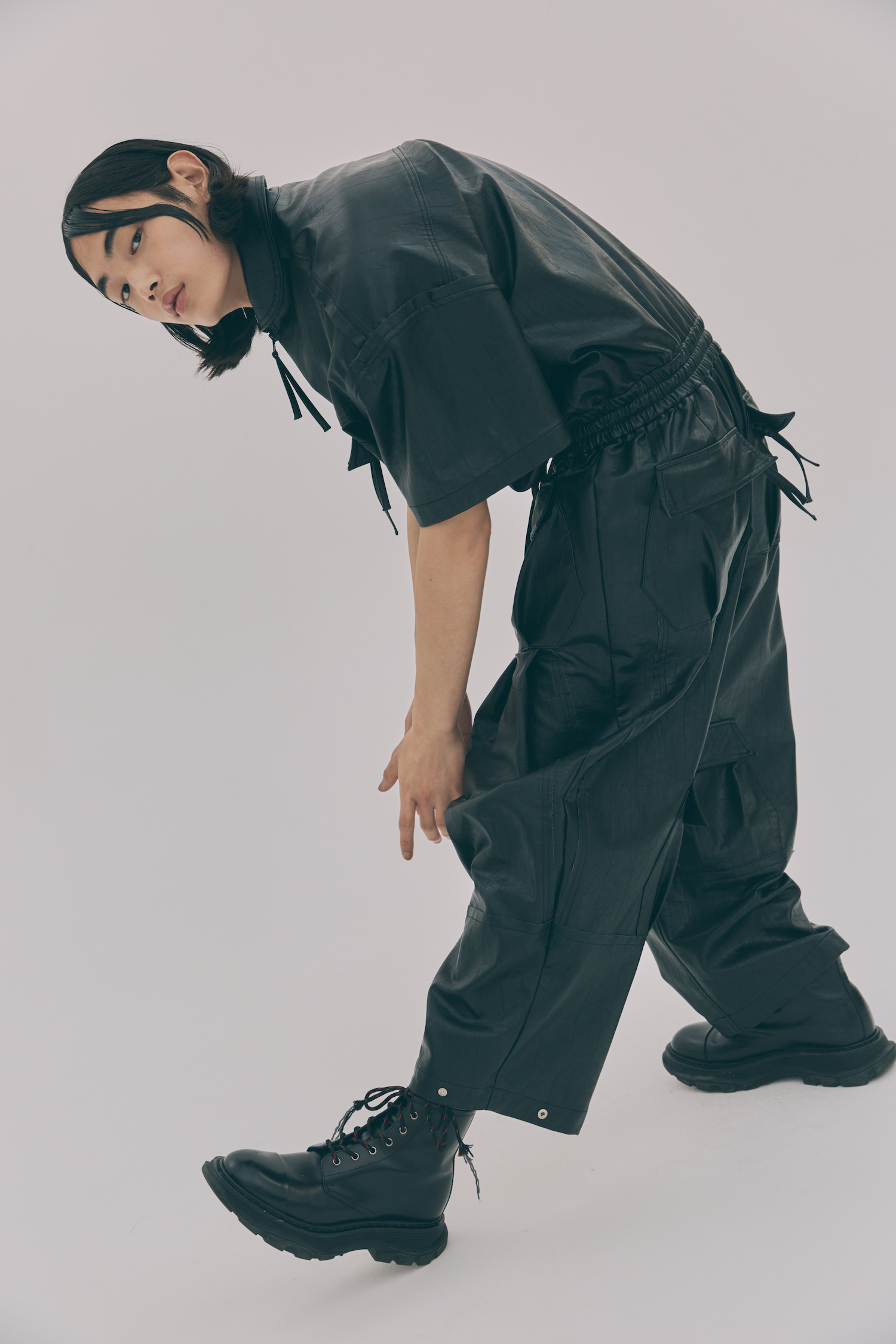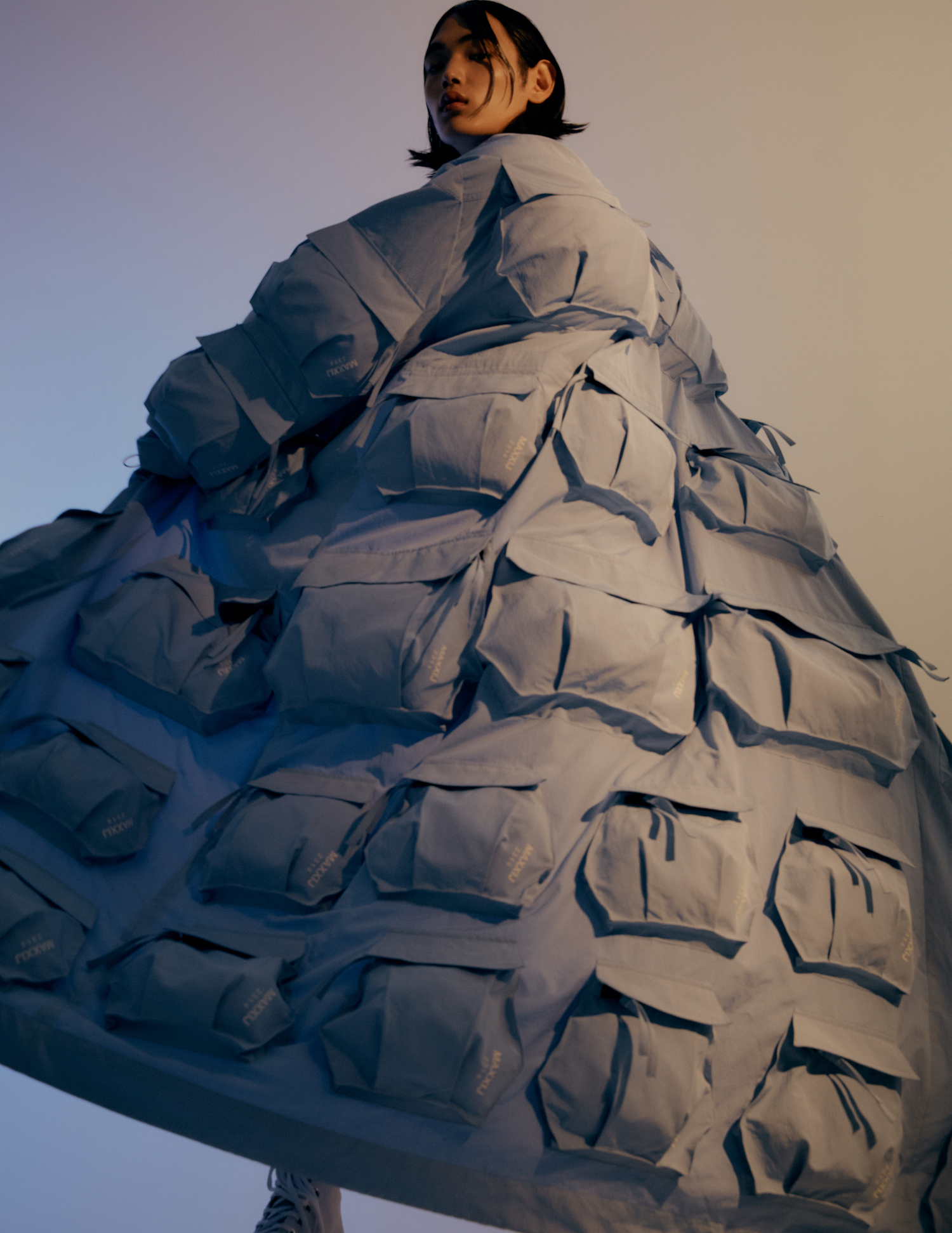 Follow i-D on Instagram and TikTok
Credits
---
All imagery courtesy of MAXXIJ
Tagged: