Courtesy of Reebok x Victoria Beckham
Reebok x Victoria Beckham bring versatile sophistication to activewear
Sleek sophistication meets next-level technical know-how for the fourth drop of the collaboration between the London label and the American fitnesswear pioneers, available now.
|
07 December 2020, 11:00am
Courtesy of Reebok x Victoria Beckham
Since Victoria Beckham founded her eponymous label in 2008, the designer has communicated a vision of luxury that's modern yet effortlessly perennial; sleek in its minimalism yet far from cold; chic yet unencumbered by stuffiness or pretension. Put plainly, she's set a benchmark for designing clothes that are an even greater joy to wear than they are to behold.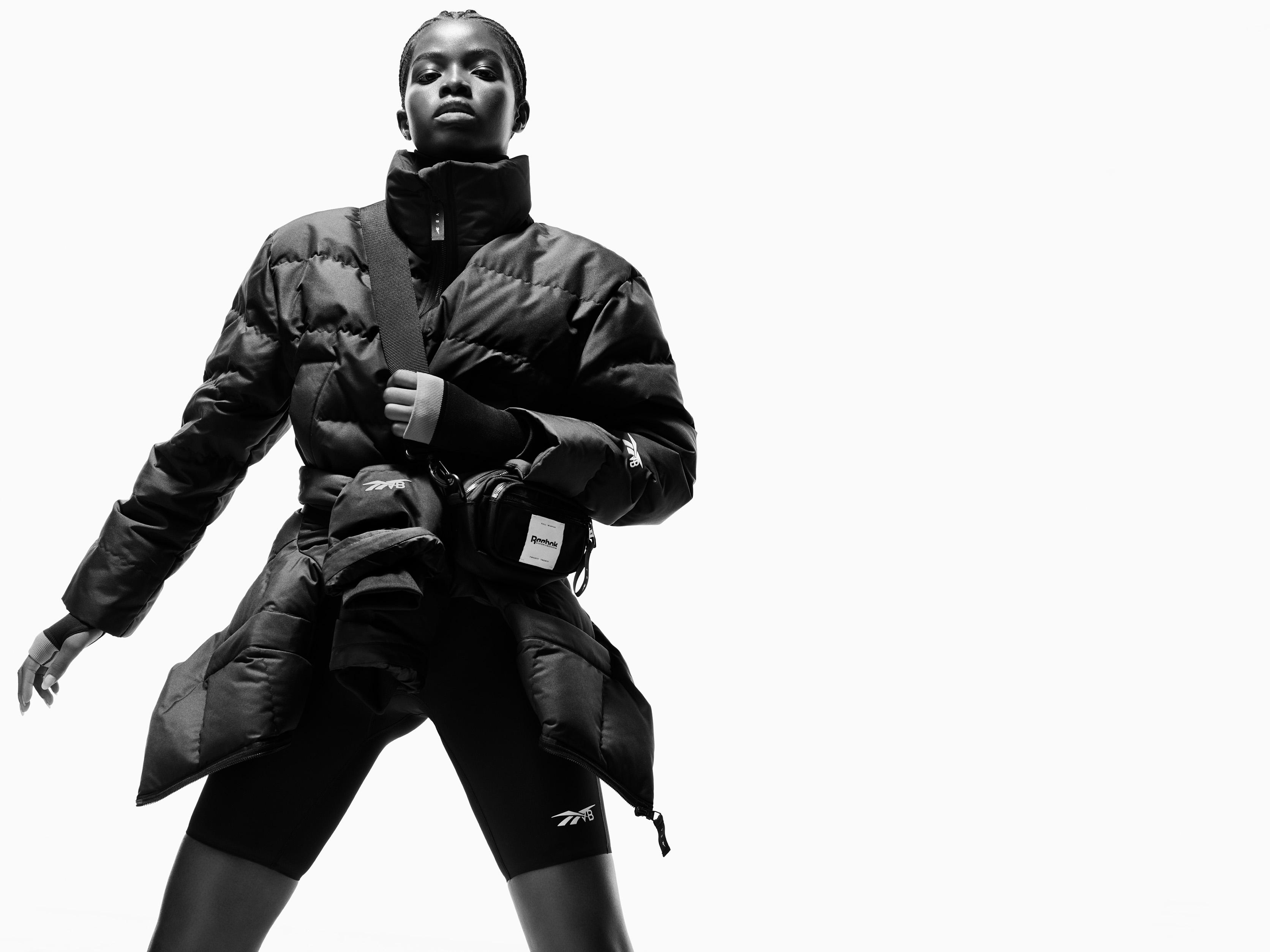 In 2018, the brand brought its versatile sophistication to the world of activewear, partnering up with Boston-based fitness giant Reebok. A renowned gym fanatic, Victoria's main intention when setting out back then was to create "clothes that make me feel confident, but that I don't have to think too much about," she says. "I want true performance pieces for the gym, that have been thoughtfully and meticulously designed to be adaptable, and that move with me for all facets of my life."
With Drop Four of the collaboration now being released, we can safely say she's managed to do just that. This time around, she's built on the slick graphic impact of previous drops, opting for a subtly poppy palette of scarlet, burgundy and crisp, classic black, with notes of camel and alabaster. These colours are applied to body-accentuating silhouettes -- think a long-sleeved, fitted crop-top elevated by an ab-framing cutout, or luxurious matte-finish tights.
Exemplifying the harmonious relationship between Victoria Beckham's aesthetic sophistication and Reebok's technological expertise are some of the creative director's personal favourite pieces: the Seamless Crop Tight and Seamless Tight. With each garment knitted as a single piece, the potential discomfort of seams rubbing or bunching during a workout is cleverly avoided, allowing you the reach peak performance on the weight machine, the yoga mat, or the treadmill. Sneakers, naturally, are a highlight -- cast your mind back to when Victoria Beckham and Reebok first joined forces and you'll recall that they were top of Victoria's agenda. Well, almost three years on, she's since built a full archive, with three footwear silhouettes -- the Rapide, the Bolton and the Dual-Court sneaker -- returning in fresh, collection-coordinated colourways.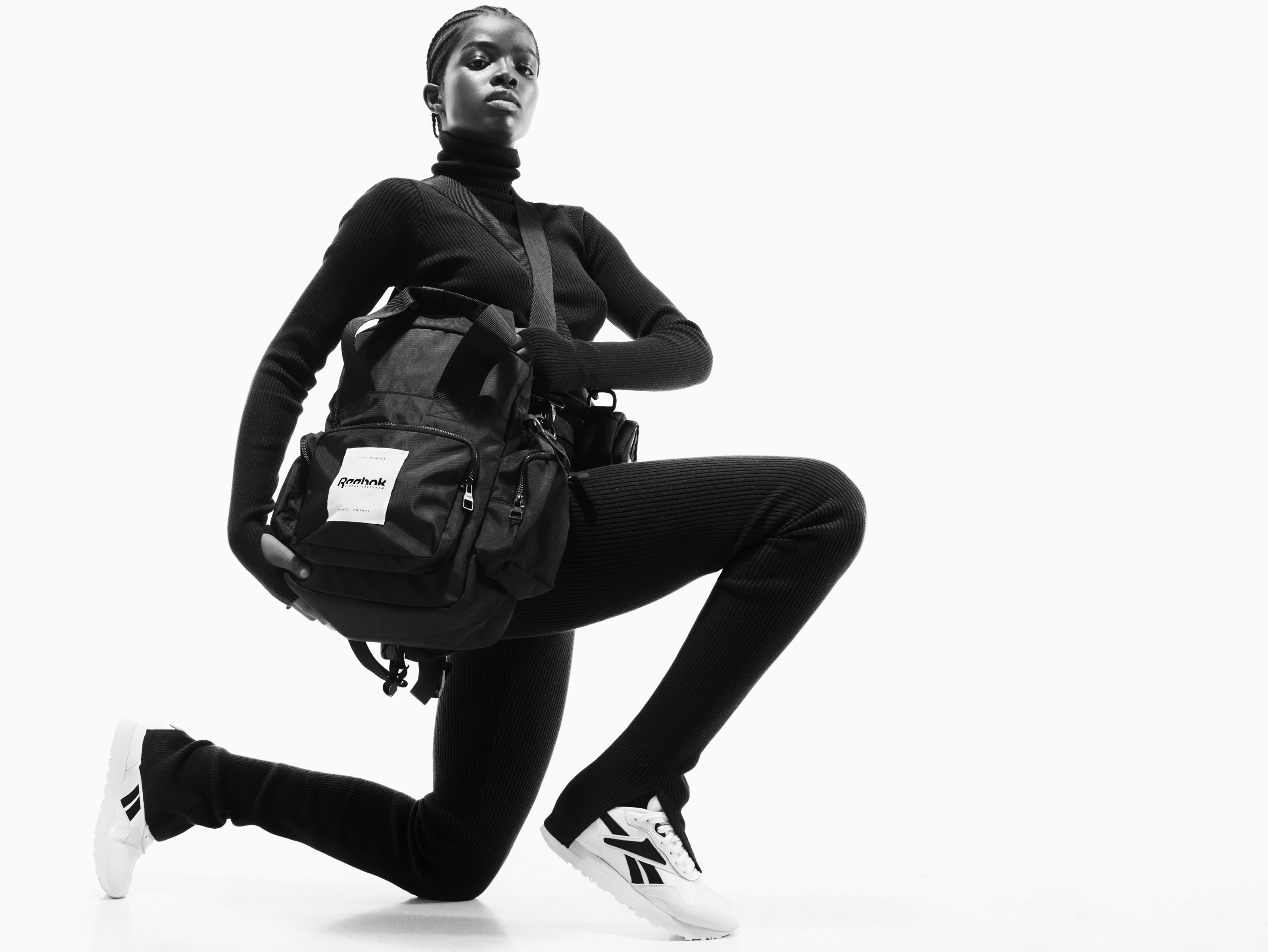 Of course, with gyms currently closed and workouts in the great outdoors not quite as appealing as they were during the balmy days of lockdown 1.0, we can't blame you if finding the motivation to keep on the fitness track is proving a challenge. For those that can muster the courage for December morning laps around the local park, there's a down-filled Cropped Puffer, as well as a merino-blend neck warmer, gloves and beanie, to keep you cosy as you go. If the couch trumps cardio, though, you needn't feel left out. At the request of Victoria Beckham's loyal online community, the cosy Japanese terrycloth Cowl Neck Jumper from previous drops returns, while the Travel Hoodie and Tight have been given a more home-friendly do-over -- even if the only travel scheduled for the foreseeable future is from the bedroom to the living room by way of the kitchen, at least stay chic doing it.
Now available here.
Tagged: