7 movies by Indigenous filmmakers to stream this month
As Native American Heritage month draws to a close, watch these films -- from cult classics like 'Smoke Signals' to lesser-known cinematic gems.
|
26 November 2020, 5:32pm
Without the proper distribution, films can become near-impossible to access. Even as Indigenous people across the North American continent are more able to tell their own stories through the medium — thanks so the recent democratisation of the filmmaking process — early financing is increasingly difficult to come by. And those that do make it to the festival circuit? Far too often they're overlooked.
With that in mind, we've put together a selection of brilliant Native North American films — cult classics as well as under-appreciated indies — that are available to stream online, primarily via our media overlords. Praise be to Netflix and Amazon Prime. Kind of.
While this list provides a launch pad to celebrating and supporting Indigenous artists, keeping an eye on Indigenous-centred film festivals like the American Indian Film Festival, ImagineNATIVE and Mother Tongue Film Festival will keep you swathed in great art all year round.
These 7 films are a good place to start…
1. Smoke Signals (1996)
Smoke Signals is a staple of any respectable indigenous film watch list, but its recommendation always bears repeating. Directed and produced by Chris Eyre, this cult favourite film follows Victor and Joseph as they leave the Coeur d'Alene reservation for the first time in their quest to retrieve Victor's father's ashes. As they embark on their road trip they come to recognise each other's differing views on what it means to be native. Although Smoke Signals was widely recognised as a groundbreaking film made by an almost entirely indigenous cast and crew, Chris Eyer has since lamented that "the follow up was very shallow in Hollywood". More recently though, the film has been selected to be preserved in the National Film Registry, cementing its place as an American cultural treasure.
2. The Body Remembers When the World Broke Open (2019)
Co-directed by Elle-Máijá Tailfeathers (Blackfoot-Sami) and Kathleen Hepburn, The Body Remembers When the World Broke Open was filmed in one continuous shot, save for the introductory sequence. Áila (Tailfeathers) meets Rosie (Violet Nelson) in the street as pregnant Rosie flees her abusive boyfriend. Áila takes her in and the film spans the hours they spend together trying to get Rosie settled into a women's shelter for the night. Tailfeathers and Hepburn decided to use their film as an opportunity to nurture indigenous filmmakers, partnering with Telus Storyhive to pair key crew members with native mentees. The film was distributed by Ava Duvernay's Array Now, which platforms independent films from marginalised communities.
3. The Cherokee Word for Water (2013)
Voted Best American Indian Film by an American Indian Film Festival survey in 2015, The Cherokee Word for Water is based on the true events of Wilma Mankiller's journey to becoming the first modern female chief of the Cherokee Nation. Set in the 80s, Mankiller (Kimberly Norris-Guerrero) returns to her Oklahoma based community hoping to bring water through the Bell Waterline Project. To do this, she must work with Cherokee organiser Charlie Soap (Moses Brings Plenty) to convince their disenfranchised community to build twenty miles of waterline together. The result is an inspiring and historically interesting film of community solidarity.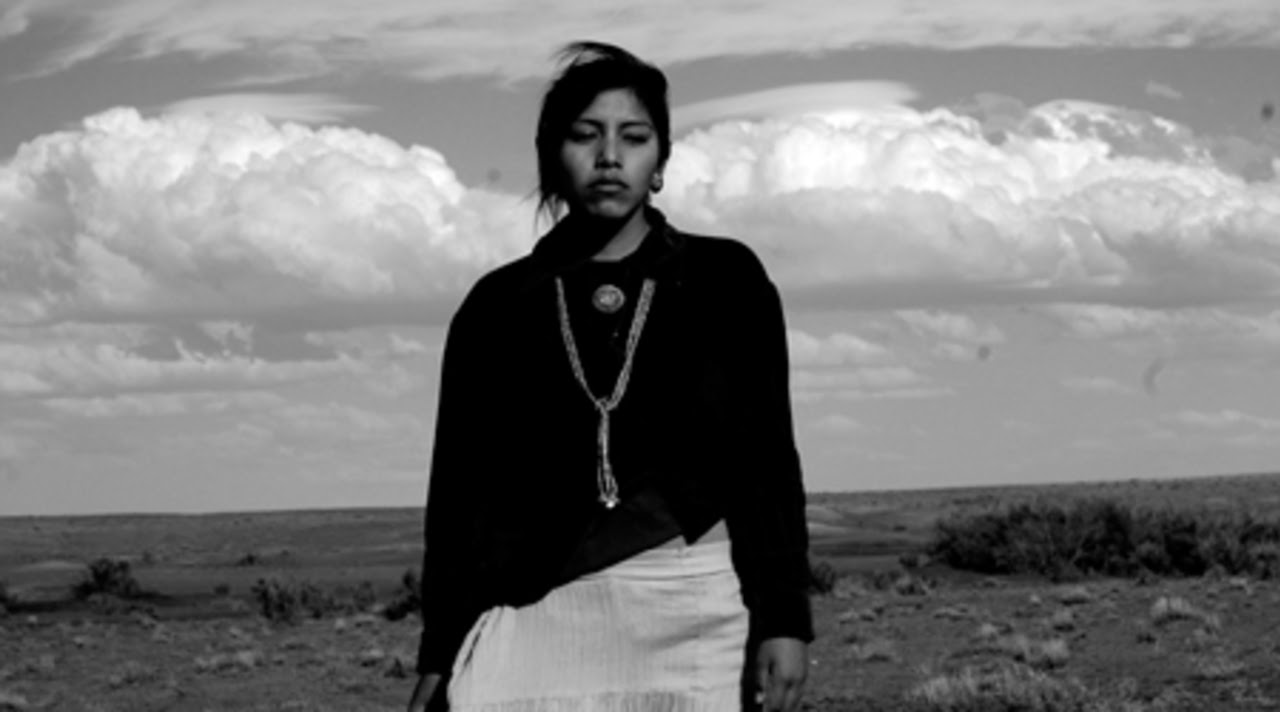 4. Shimasani (2009)
A short film set in the 1920s, Shimasani takes place on a serene Navajo reservation as a tranquil Mary Jane herds sheep. But when her sister returns from boarding school with a knowledge of the world beyond their home, Mary must decide whether to stay or leave. Shot in black and white across the sparse landscape of a New Mexico desert, Blackhorse Lowe's Tribeca featured short is an ethereal step into the past. Interested in watching more shorts? The National Film Board of Canada offers a wide selection of First Nation's short films, as does this list from INDIgenesis.
5. Four Sheets to the Wind (2007)
Writer and director Sterlin Harjo nurtured Four Sheets to the Wind at the Sundance Institute, which has been crucial in supporting a number of indigenous filmmakers over the years. In this, his debut, a young Seminole man named Cufe leaves his small town after the suicide of his father. He goes to live with his sister in Tulsa, but when he finds her distracted by her life on the fringe, he ends up getting involved with her neighbour, a white woman. Harjo has since made many more films, and his documentary This May Be the Last Time is a particularly touching tribute to his grandfather and tribe.
6. Mosquita y Mari (2012)
Directed by indigenous and queer filmmaker Aurora Guerrero, Mosquita y Mari is an understated love story between two fifteen year old Xicana girls living in Los Angeles. The film explores the lives of Mari and Yolanda as their paths are shaped by immigration, poverty and their budding adolescence. For more queer, indigenous love watch Drunktown's Finest by Sydney Freeland, a transgender Navajo director.

7. On the Ice (2011)
Iñupiaq director Andrew Okphea MacLean's On The Ice is a neo-noir that takes place in Barrow, Alaska, performed by a cast of non-actors. Three seventeen year-old boys go out on a seal hunting trip, and only two come back. The survivors, Qalli and Aivaaq, try to get a grip on their guilt, but with Aivaaq's family already entangled in addiction, he quickly starts to slip under pressure. On the Ice is a beautifully unique murder mystery, as well as a veritable feast for the senses -- shot across Alaska's bitter, sweeping snowscapes.
Tagged: