sean baker shows the dark side of disney in his follow-up to tangerine
One of the actresses in The Florida Project was discovered inside a Target.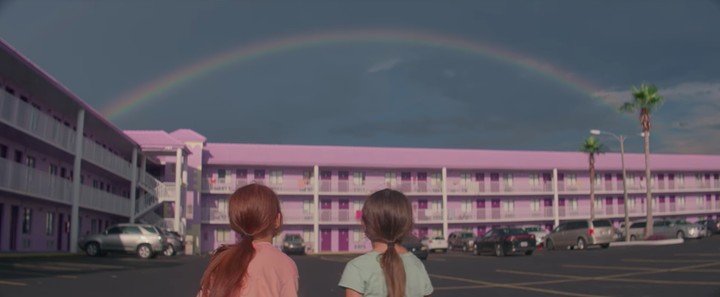 Zrzut ekranu przez:YouTube
This article was originally published by i-D US.
After receiving critical acclaim for the gorgeous, iPhone-shot 2015 film Tangerine, Sean Baker has delivered another visual buffet with The Florida Project. Released by A24, the studio behind Best Picture winner Moonlight, the film follows the adventures of a six-year-old girl who lives in a cheap motel near Disney's Magic Kingdom theme park. In the film's first trailer, the nearby, artificial joy of Disney World provides a poignant contrast to the hotel residents' severe poverty.
As with Tangerine, the film's cast is an eclectic mix of professionals and amateurs. Playing lead character Moonee, Brooklynn Prince is making her acting debut at the ripe age of seven. Baker discovered the young actress through a local Florida casting agency, the L.A. Times reports, and spotted her character's best friend inside a Target. Wes Anderson fave Willem Dafoe stars as Prince's down-and-out father.
Since premiering at Cannes earlier this year, The Florida Project is being touted as a serious awards season contender. And while Baker is presumably working with a much bigger budget this time around, he didn't completely abandon his guerilla-style methods. The director filmed the last part of the The Florida Project, which takes place inside Magic Kingdom, on an iPhone.