alexander wang drove a party bus of models across new york
Then threw a Bushwick warehouse party with Cardi B, inflatables, and candle-lit mountains of donuts to celebrate his spring/summer 18 collection.
|
10 September 2017, 3:34pm
Some time late yesterday afternoon, Kaia Gerber, Kendall Jenner, Anna Ewers, and a gang of other models boarded a bus together in lower Manhattan. A line of Alexander Wang fans had been queueing outside the designer's SoHo store since the early hours for the opportunity to see them disembark at two guerrilla-style fashion shows downtown. The shows were public, packed, and illuminated by blinding banks of lights that rolled up on the back of black flat-bed trucks branded "#WANGFEST." The effect was high-intensity and infinitely Instagram-able.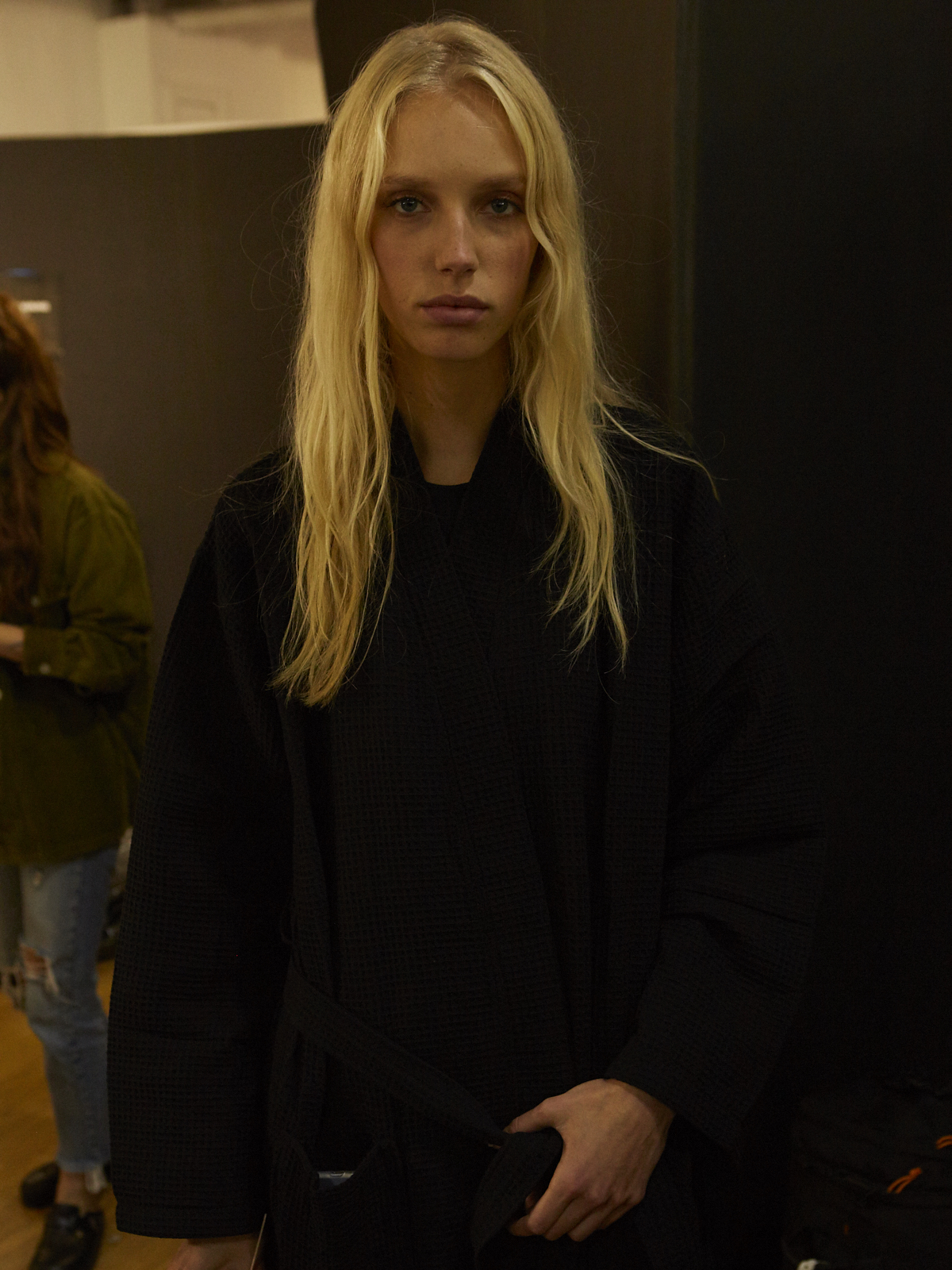 By around 9:30pm, another, even larger, crowd had formed at 90 Scott Avenue in Bushwick for the bus's final stop. As attendees lined up in the darkness outside a warehouse lot on a dead-end street, the VIPs arrived. Kim Kardashian was a golden silhouette lit up by cameras. Sofia Richie and Tinashe stood front row.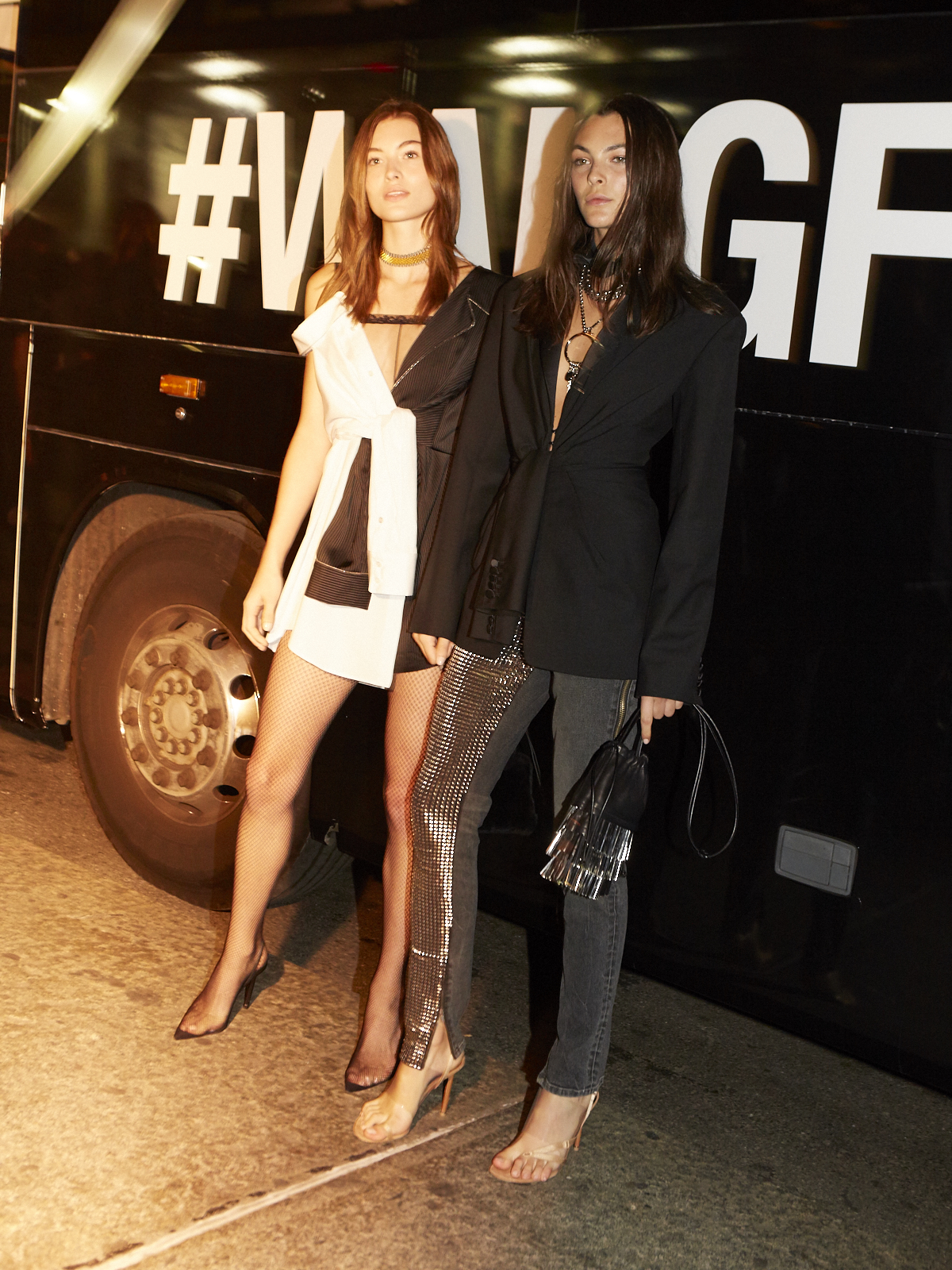 It was after 10pm when the bus pulled up, in a flotilla of those "#WANGFEST" light trucks. This was a standing-only event (no seats, even for Kim), so some partygoers had hoisted themselves onto trash cans and fire hydrants to try and scope out the area. We all craned our necks, with mixed results. Finally, Kaia Gerber stepped out of the bus, making her second runway appearance this week (she also opened Calvin Klein). She wore a twisted white cotton tank dress with a slash of metallic silver at the side. Spring/summer 18 was a collection of party clothes in every sense: from little black dresses to suits to the strangely artful scramble of clothes you might throw on the morning after.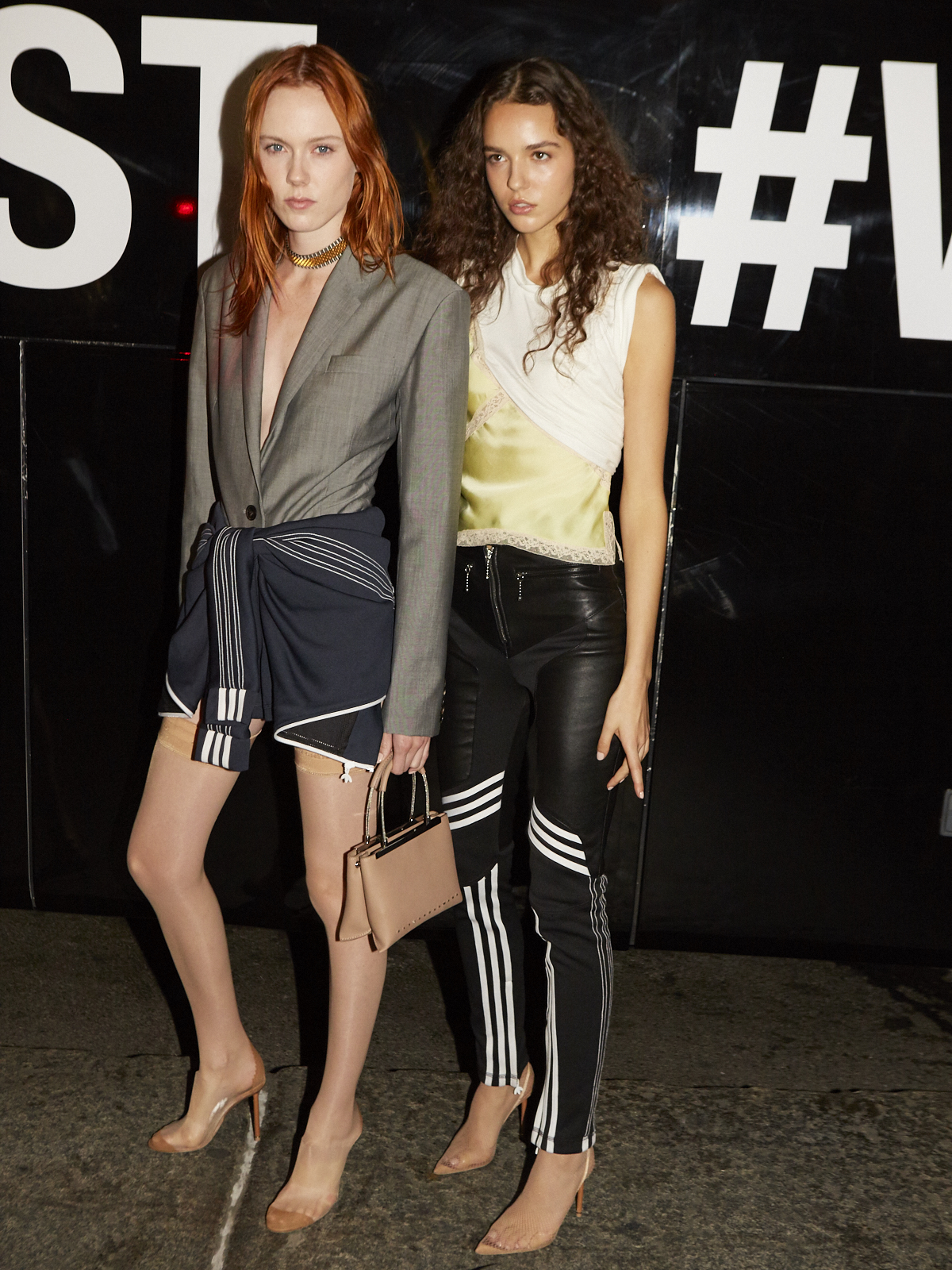 Kendall Jenner, Binx, and Bella Hadid wore monochrome looks and headdresses that read, respectively: "WANGOVER," "AFTER AFTER PARTY," and "PARTY ANIMAL." Natalie Westling rocked a black suit with zippers running the length of both legs. Hanne Gaby looked like an uptown girl gone bad in a tweed suit jacket, lace bodysuit, and frayed bleached jeans. And Anna Ewers closed things out in a luminous golden silk slip dress, sheer stockings, and a headdress that spelled out "No Smoking" complete with a tiny tulle cigarette.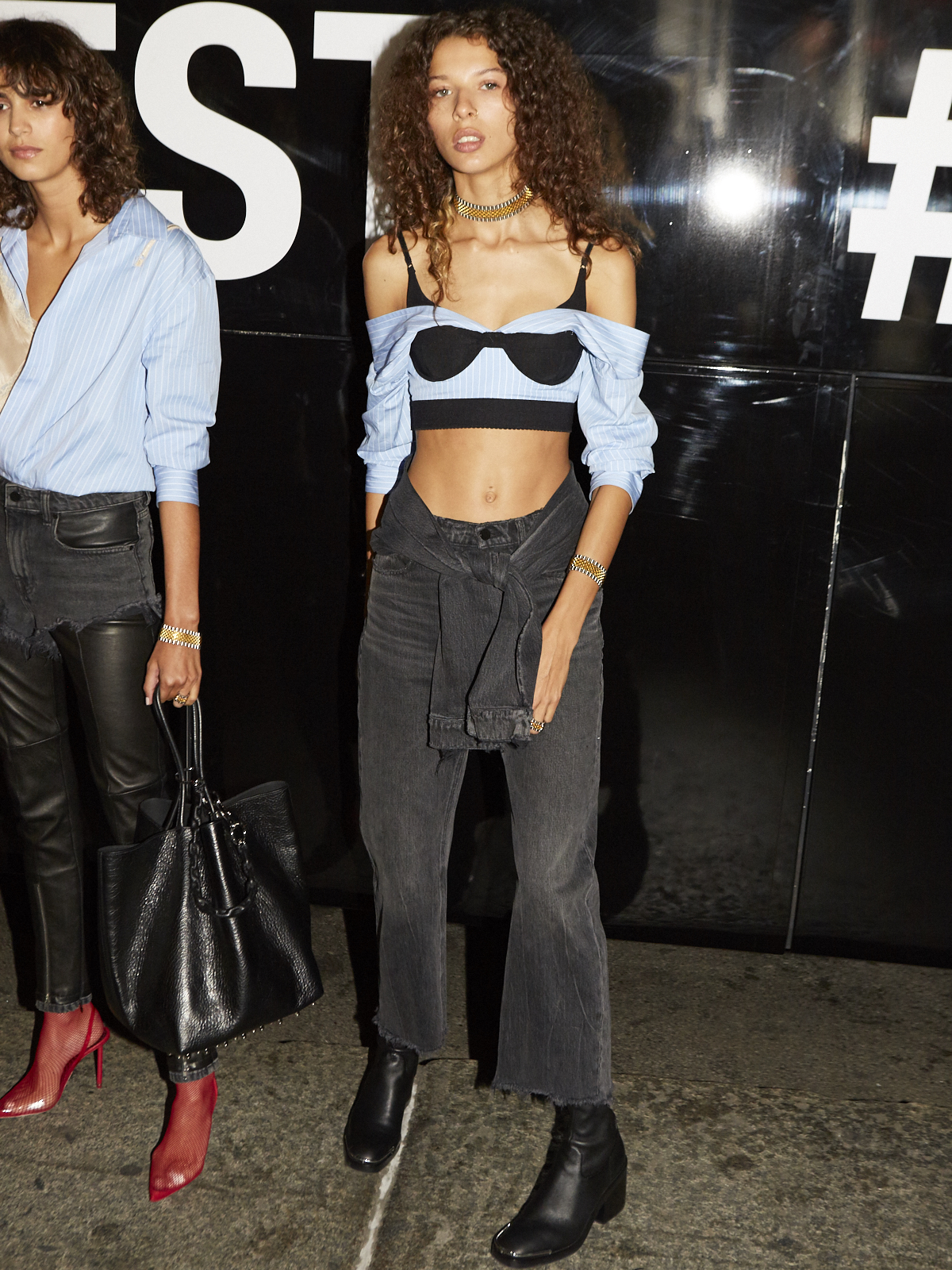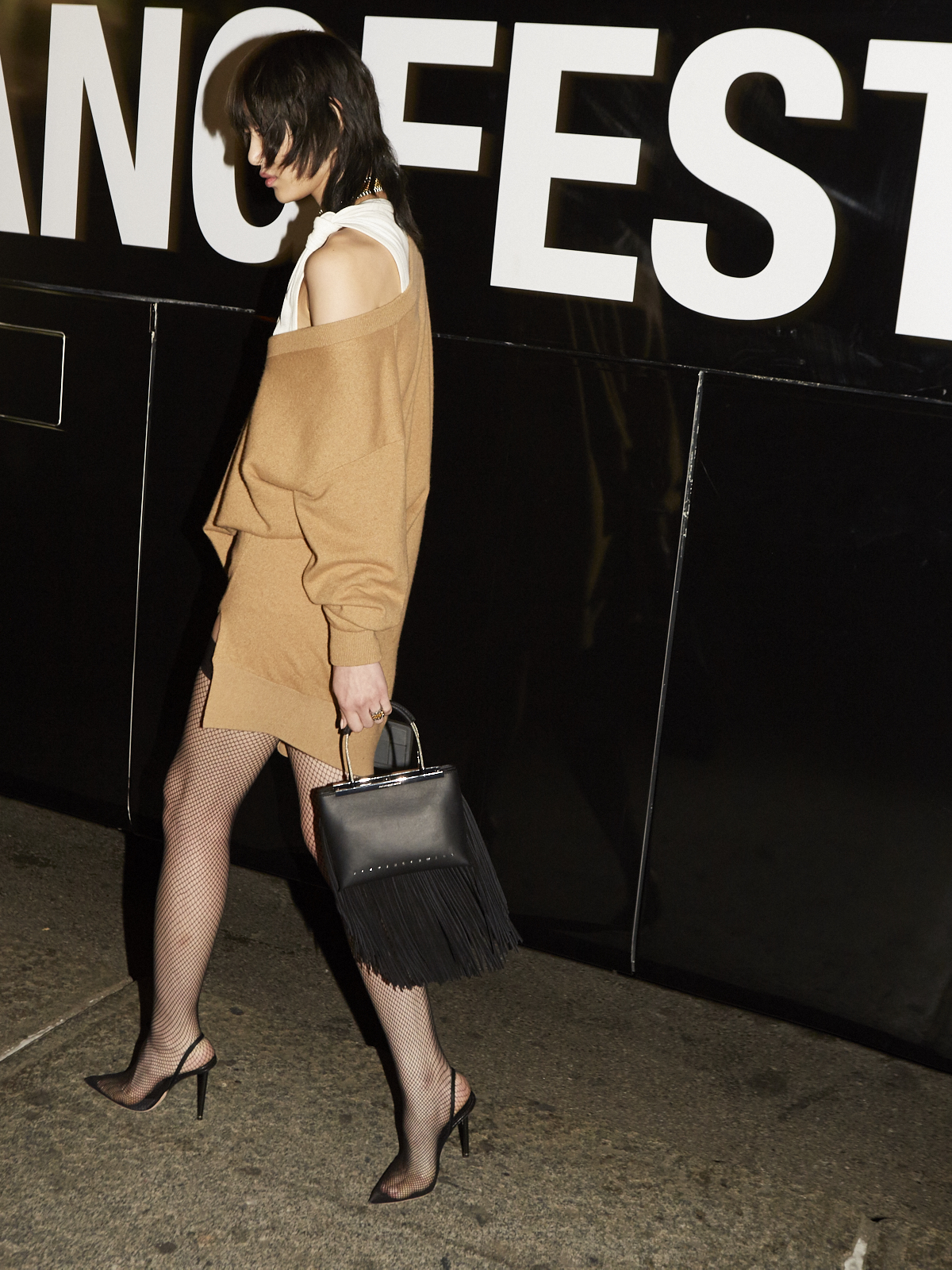 Then the real party began. Through an inflatable archway and a pair of corrugated steel doors (that momentarily closed, setting off a wave of terror through the crowd) were a bouncy castle, an inflatable pool filled with Budweiser, and an inflatable igloo. But the real highlight: a musical lineup of Vince Staples, Cardi B, A$AP Ferg, and, if you were still up past midnight, Ja Rule and Ashanti. Who else throws fashion week parties where you can listen to a live rendition of "Always on Time" while feeding on candle-lit mounds of Dunkin' Donuts?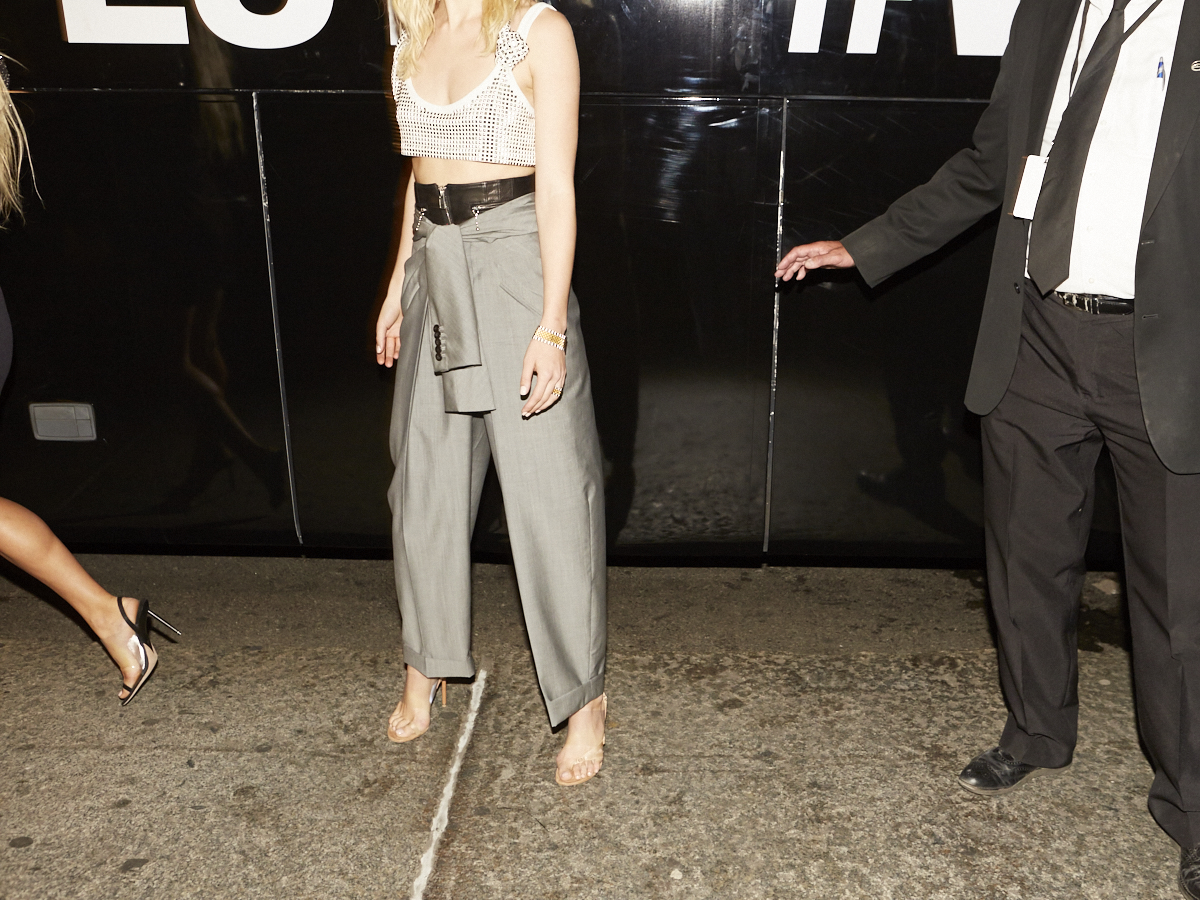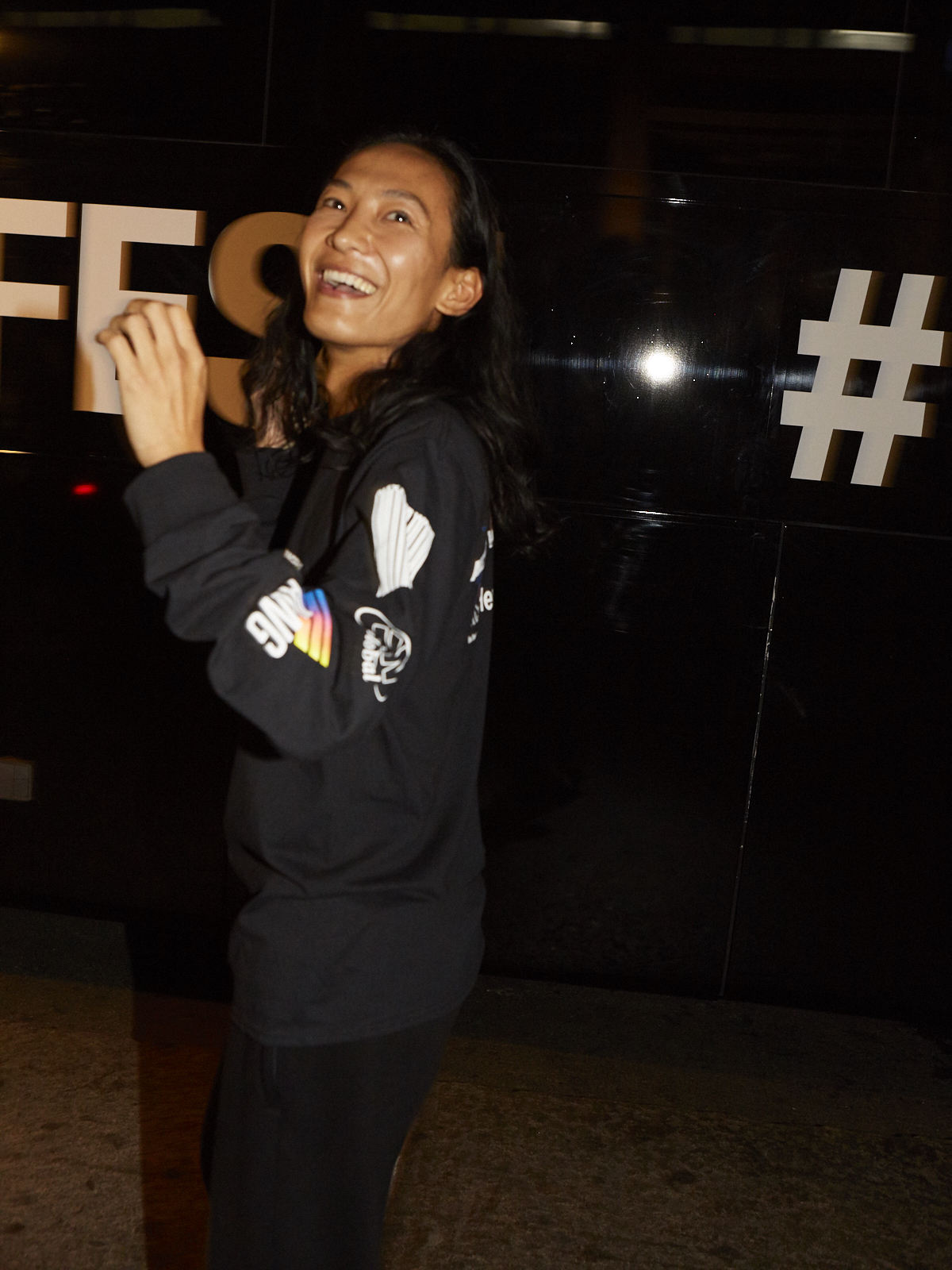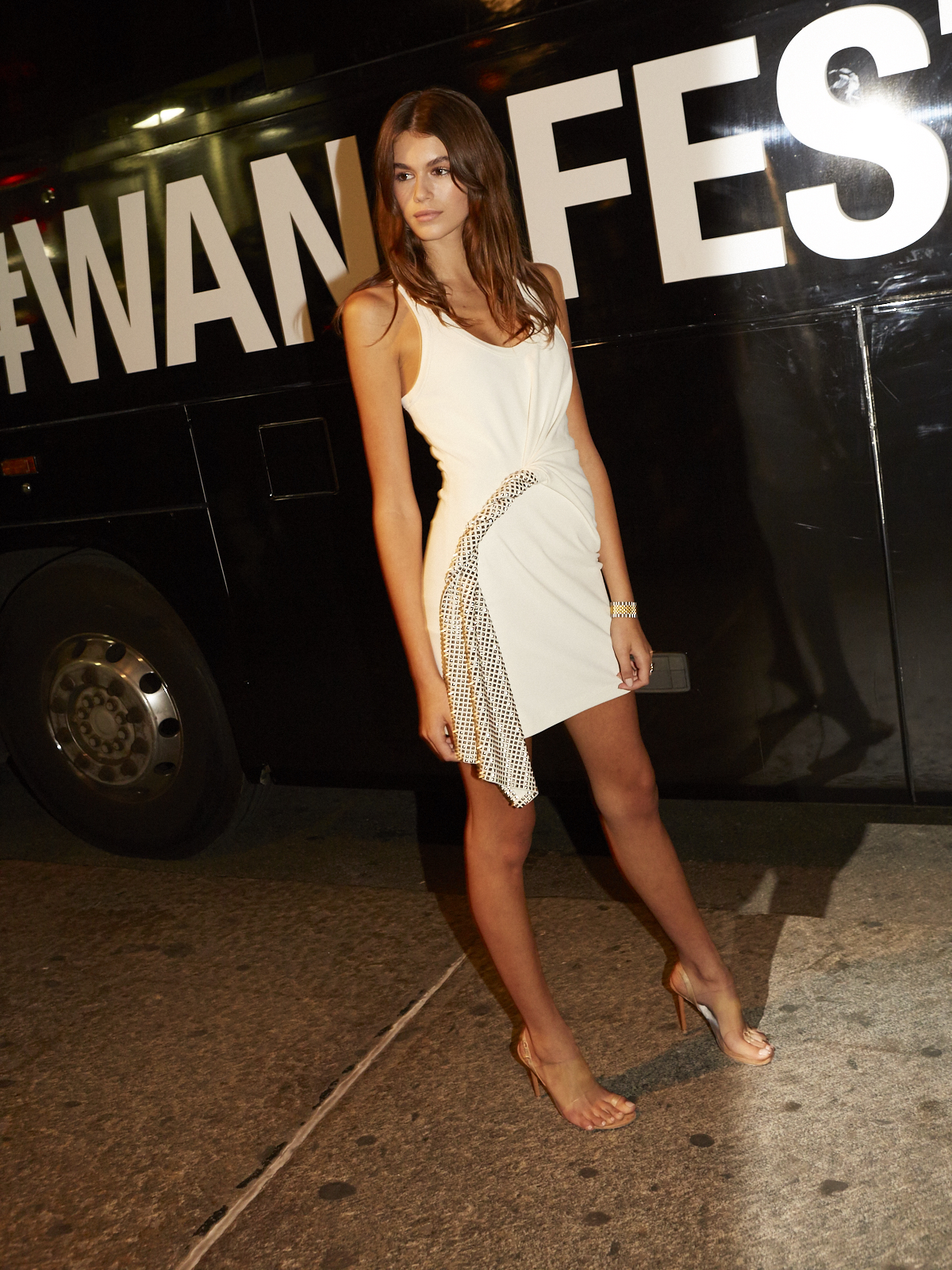 ---
Photography Bobrowiec