rina sawayama wants you to make friends at her gigs
We stan a considerate queen.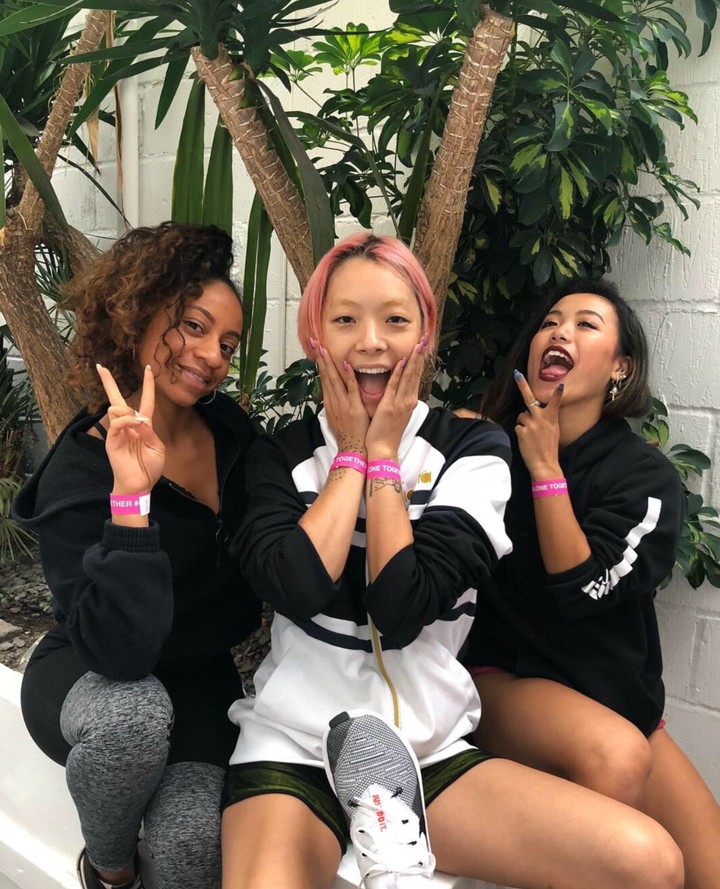 Image courtesy of Rina Sawayama
"I know it can be intimidating to go to shows alone so I made wristbands for u!" pop angel Rina Sawayama tweeted last night. "If you're coming alone, collect your free wristbands at the venue (or at the queue) and if you see any fellow Pixels wearing them say hi. Let's be Alone Together!"
And you know what, she's right. Even for music journos who stand at the back by the sound desk and always make an early exit to avoid the anxiety-inducing rush, going it alone can be intimidating. Hell, being anywhere alone in public is pretty awkward. Just. gonna. stand. and. pretend. to. text. But for one lucky fandom, Rina's Pixels, all of that is about to change. Spot a solo fan with a pink wristband, go chat, and you've got yourself a new pal who likely shares your morals and definitely shares your musical interests! Ideal!
On a roll with her good gig ideas, Rina pointed out that all shows on the US tour she's about to embark on will be either all ages or 16+. Super inclusivity. Better still, she also announced that tour support will come in the form of fellow Pop 2 pal and one to watch, Dorian Electra. What more could you possibly want? Well, as one Pixel points out: "I need this for life in general, not just for one show lol". Same. No pressure, Rina.
---
read more
Tagged: