happy 17th birthday to mariah carey's "loverboy"
A short history of the iconic track that heralded a new image, a feud with Jennifer Lopez, and the beginning of the emancipation of Mimi.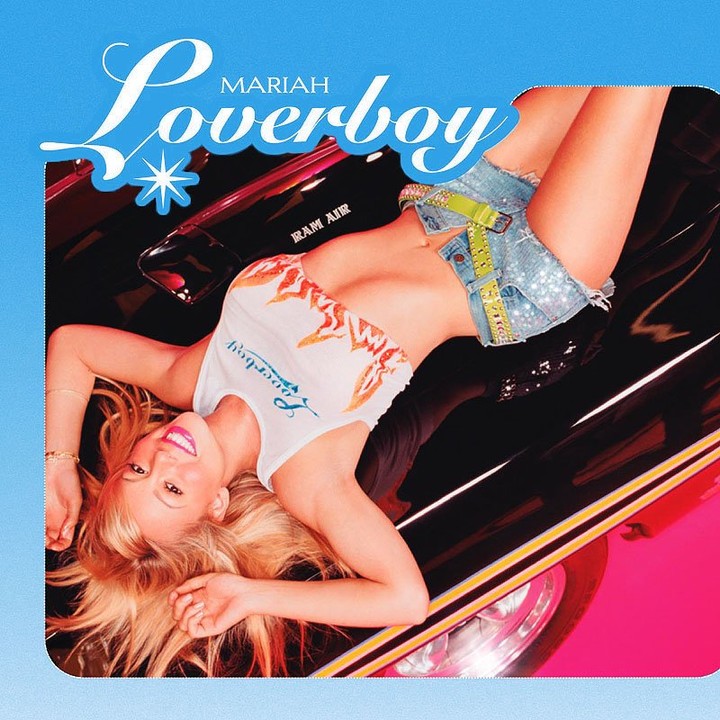 Image via Twitter.
Incredibly, when Mariah Carey dropped the timeless chanson that is "Loverboy," it wasn't particularly well received — it only got to number two on the Billboard charts because Virgin Records sold it for the bargain price of 49 cents. No diva should have to endure their single being sold for 49 cents. Time, specifically 17 years of it, has aged the track like a fine glass of wine drunk in a bubble bath. It's also beaten out Carey's nemesis, Jennifer Lopez, who under the evil instruction of Carey's ex Tommy Mottola, stole the original sample that "Loverboy" was supposed to be based around and used it for her now forgotten song "I'm Real." Not one to be cowed by a rival (see: "I don't know her"), Carey simply sampled "Candy" by Cameo instead.
The video is pure Mariah, or at least as we now think of her. At the time, the video, which sees her writhing around a racetrack, was described as "Wacky" by The Guardian and generally derided for being too sexual (by today's standards it seems positively demure). In particular, the handkerchief bra was singled out as the focus of critics' ire — the old Mariah would never have dressed in such a (vaguely) scandalous manner. Whatever! This was Carey's first album not made under the thumb of her ex-husband, Sony records boss Mottola. That she had full creative control is to be both noted and lauded — this is the emergence of Mariah Carey as a woman in control of her sexuality, and more importantly, her destiny, after years in a starlet role. To solidify her new empowered image, she enlisted none other than Ludacris, Shawnna, and Da Brat for the remix. The emancipation of Mimi indeed.