jesse kanda's new ep and everything else you need to listen to rn
The best of new music Friday.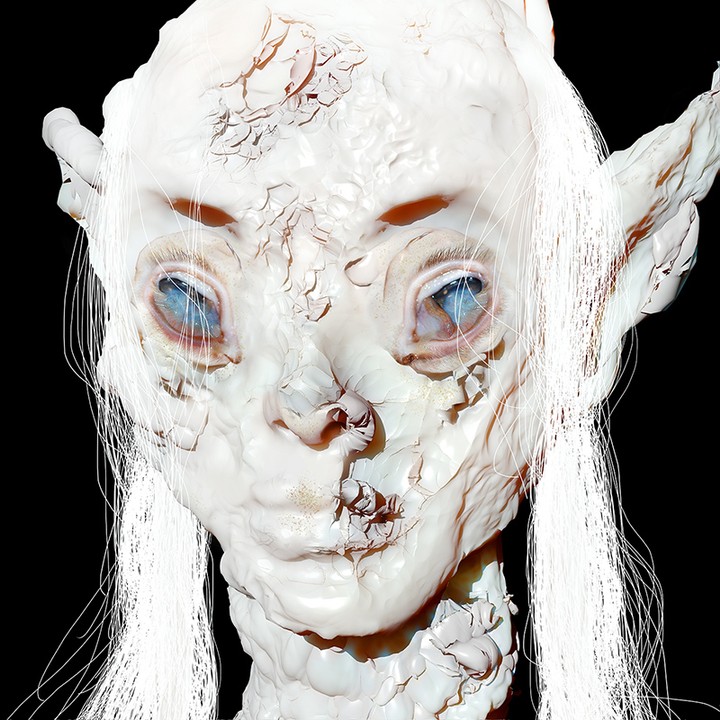 Hands up who knew that Björk and Arca's go-to creative collaborator also made music. Yep, under the name doon kanda, Jesse Kanda -- the brilliant mind Björk has been tapping into for much of her recent visual output -- just released a follow up to his 2017 debut Heart EP called Luna EP. It's out now on Hyperdub and according to a statement on his bandcamp, "there will be many new visual works coming out alongside the music". The beautiful title track sounds like daydreams of The Legend Of Zelda and opens today's BEST NEW MUSIC PLAYLIST.
Next up, it's webcam fan Clairo with a catchy af new song about relationships woes called 4EVA, and London soul singer Collard stirring up feelings with his sexy Ode to a special someone. Total genius Thundercat takes us on a weird night out with Final Fight featuring jumping out of windows, going down rabbit holes and sleep punching. On a similarly funky flex, The Internet are back with their first new music since the Grammy-nominated Ego Death in 2015. Roll (Burbank Funk) features a slinky Syd/Steve Lacy duet atop a space jam so good it'll have you dancing all night long - much like the band do in the accompanying video which also dropped today.
Over in Tokyo, Big Love Records just released the debut album from tiny alien queen and friend of the Mizuhara sisters, AYA GLOOMY. Our personal fave from the release is 2020/Tokyo Destruction, which may or may not be about the impending Olympics. Up to Berlin and Sink The Pink familiar face MIKEY. has got a new song called Species that they say was inspired by "being intimate with men who had never been with someone like me. Someone who embodies both genders, someone out of this world; another species almost."
Surprise! Both Wiley and Janelle Monáe have albums out today. Wiley's Godfather II features JME, D Double E, Scratchy, Shakka, Kyla and Wretch 32. It's great, obviously, and we'll have more on that next Monday. Janelle's Dirty Computer is full of incriminating stuff, like guest appearances from Brian Wilson, Zoe Kravitz, Grimes and Pharrell Williams. Zoe's track Screwed is quite My First Pop Song but all about wanting to get screwed in various ways, places and situations.
London hardcore hip-hop artist Denzel Himself's new EP Baphomet James is killer, and the less dark, more mellow Melty, with bonus vocals from KEYAH-BLU is our highlight. Breaking news: there's an exciting new project from new collaborators Evangeline Ling and David Wrench called audiobooks. The duo tell tales of fights in Maccy D's and people watching at gallery openings over glitchy electronics. It's pure poetry.
Aside from all that, there's new stuff from Garbage (yep!), Daniel Blumberg from Yuck etc, Halo Maud and more. See you next week. Same time, same place.