shesaidso's alt power list highlights diversity in the music industry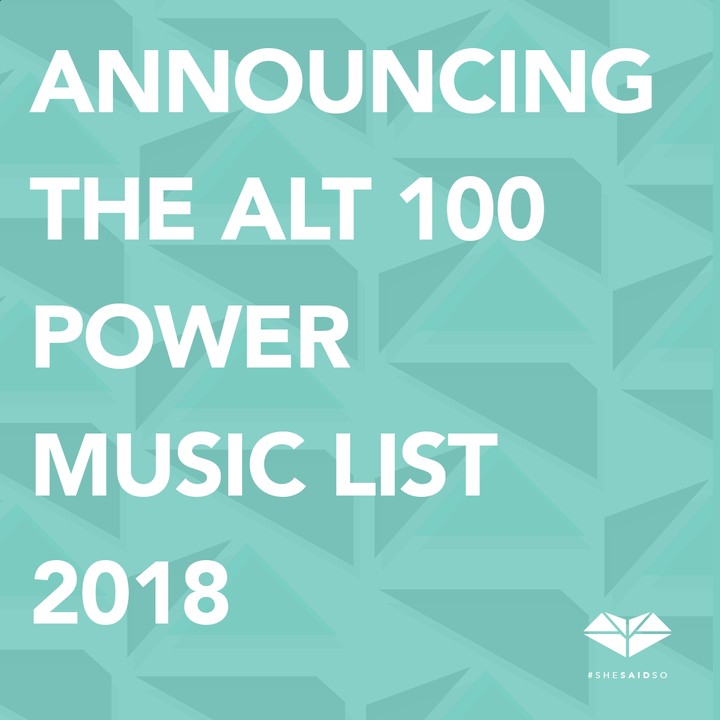 shesaidso -- a global network of women in music -- have released their annual Alternative Power 100 Music List. In challenging the traditional definition of power and giving it new meaning, they shine a light on the work of their members and wider community, celebrating the most diverse, often overlooked voices in the industry. "It is our opportunity to showcase non-traditional companies, career paths and levels of success that reject unilateral thinking," they said in a statement.
The theme of this year's list is 'intersections', as they go on to explain. "Inspired by values the shesaidso community was built upon, we are paying tribute to the marginalised communities who showed resilience in these past twelve months. Nominations were welcome for all gender identities, with a focus on but not limited to, POC, LGBTQ+, those with disabilities and those people working in emerging markets where access to resources is tough."
The list of 100 movers and shakers includes i-D friends and contributors like freelance writer Alim Kheraj, Boiler Room producer and artist manager Amanda Maxwell, pop disruptor GIRLI, DJ and trans rights activist Honey Dijon, Beats1 anchor Julie Adenuga and star of our Jo'burg doc Mykki Blanco along with a whole host of other inspiring artists, managers, creatives, publicists, A&R managers, presenters and programmers. This is our kind of power list.
Read the full shesaidso Alternative Power 100 Music List here.