your new fave podcast is timothée chalamet live-reading plays
Listen to Timothée put on a southern accent during your next morning commute.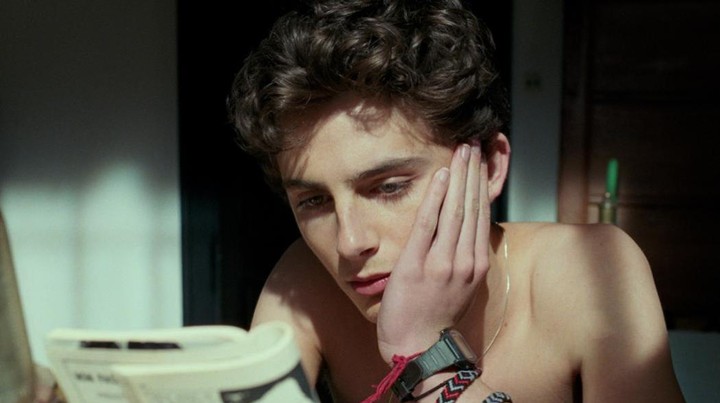 Courtesy of Sony Pictures Classics
Timothée Chalamet's voice is one of his most compelling qualities (right after his brooding glare, of course). It's gritty and bass-heavy, filled with a palpable teenage angst. This makes listening to him deliver even the most simplistic of lines a stirring experience. Now, thanks to one fan's sleuthing, two podcasts of Timothee performing live readings of original plays have resurfaced on the internet.
As part of of the theater podcast Playing on Air, we hear the Call Me By Your Name star put on a southern accent for John Patrick Shanley's play Tennessee. Timothee plays a aimless young man who meets a female psychic and gets into a heated back-and-forth with her. He demands to know his future and she basically tells him that, well, he has no future. "If you're right in what you say, why have I've been given a life?" Timothée's character asks her. "What's the point?"
In the second podcast, Zoe Kazan ( The Big Sick) and Timmy are brother and sister in Donald Marguiles's Misadventure. Timothée's role is a bit more complex and dark in this one. He plays Ethan, a teen who has just been pulled over by the police for drunk driving. Ethan's sister comes to pick him up and drive home, but the two end up arguing with each other over Ethan's reckless actions. "Kids are supposed to act up and do reckless things," Timothée says with a slurred voice, defending his bad choices. "If not now, when?" Oof.
You can listen to Timothée's rousing performances on Playing on Air's iTunes page.
Tagged: