here's your chance to see wes anderson's dogs in real life
Ahead of Isle of Dogs' release, an exhibition about the film is coming to London.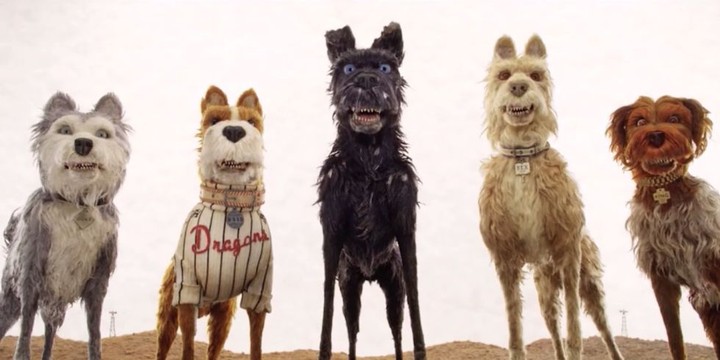 Everyone loves dogs and everyone loves Wes Anderson, so obviously everyone is absolutely losing it in anticipation of their holy matrimony: Isle of Dogs. Although there's still a whole 14 days until the film's release, to tide you over there's going to be an exhibition opening in London on 23 March, which will feature the dog puppets used in the film. One would imagine there will also be some very symmetrical sets for you to gaze in wonder at as well, knowing what we know of Wes. Despite TIOD taking place in a dystopian future, the exhibition will still pay tribute to its Japanese setting with a ramen bar as well. Hopefully you get to sit down and conventionally enjoy your ramen, rather than eating it from a dog bowl on the ground. But hey, it's Wes Anderson, so no promises.
Adding to the multi-sensory experience, the film's score and soundtrack will play throughout the exhibition. With the former composed by Academy Award winner Alexandre Desplat, and the latter featuring the likes of The West Coast Pop Art Experimental Band, it's sure to be a mesmerisingly all-encompassing event. Just like Wes's films then.
The exhibition will run from Friday 23 March to Thursday 5 April