how ka-man tse's 'narrow distances' contemplates what it means to be seen
Announced as the recipient of the 2018 Aperture Portfolio Prize in December, we speak to Chinese-American artist and Yale lecturer Ka-Man Tse about her award-winning project, 'narrow distances'.
|
07 January 2019, 10:42am
Photography Ka-Man Tse
There's one image in Ka-Man Tse's award-winning photo series, narrow distances, that articulates the complexity of its narrative in glorious detail. In it, a man sits in the stairwell of a block of flats, halfway between taking off a conventional white shirt and putting on a dress, a pair of thigh-high leather boots resting at his feet.
"The subject identifies as he/him/his, and is active in the LGBTQ community and wears gender-non-conforming clothing," Ka-Man explains. "He is out to his parents but in order to avoid regular conflict, changes in the stairwell in the housing complex. We made this photograph together to talk about these interstitial spaces and this gesture."
This tension between public and private -- navigating the liberated places in which acceptance and freedom exists, those where it doesn't, and those that run between the two -- can be found throughout narrow distances. Shot in Hong Kong and New York, each portrait tells a different story, yet a thread of commonality unites each person. As a queer person of colour, who has lived between both places, Ka-Man understands the story of those in her images inherently. "How does one navigate public spaces -- space where we don't necessarily feel welcome or safe to fully be, or exist or hold the space, to be seen and recognised? It is so important for me to make photographs not in just folks' homes but also in the public realm, to hold these spaces, (to actually take up space!) and that these gestures are so important, be they clear or coded."
Born in Kowloon, Hong Kong, Ka-Man studied her BA at Bard College and her MFA at Yale. She's now based full-time in New York, where she works as a lecturer of photography at Yale, and continues to travel back to Hong Kong, documenting the complicated relationship between LGBTQ and Asian Pacific Islander identities. Her images are still, slow, quiet, considered, capturing moments of peaceful reflection in fast-paced environments.
"I mostly use a 4x5 view camera, 20 exposures in three-six hours, a slowness to counteract the speed and efficiency of New York and Hong Kong," she describes. "There is no 'shoot-and-run', but rather, as [American photographer] Sally Mann puts it, 'hold still'." The result is a contemplation on identity, one that doesn't seek to alienate its subject from the environment in which they're photographed, nor let their background absorb them.
Announced as the recipient of the 2018 Aperture Portfolio Prize in December, we spoke to Ka-Man Tse about her approach and practice.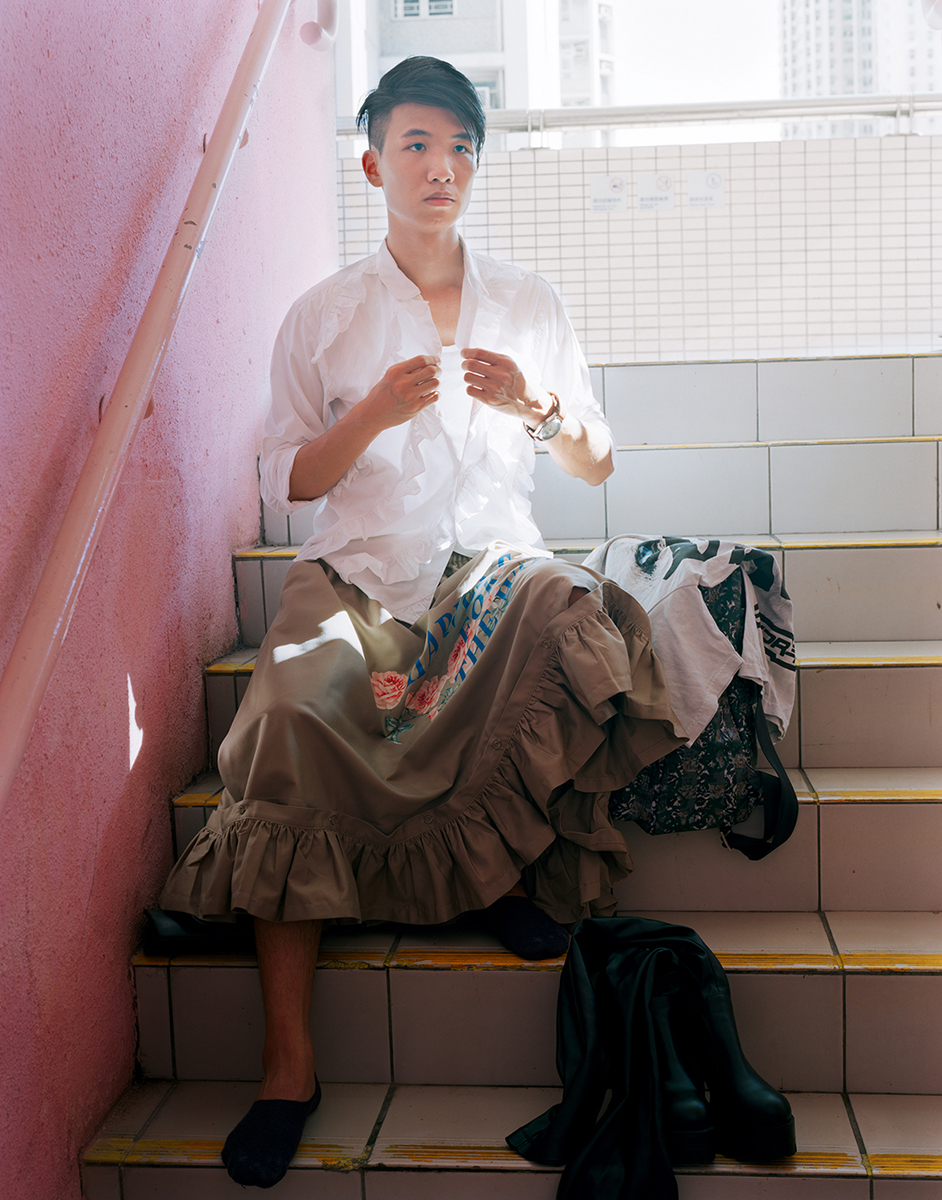 How much of yourself do you see, or seek to find, in the different subjects of narrow distances?
Perhaps this question points to the practice of the portrait: those that photograph the "other", versus those that photograph close friends and family? Is the question referring to the idea that we are looking for ourselves in others? Do we gravitate towards those who are similar to us, to whom we feel a kinship towards? What makes us respond to someone, that draws us into this act of making a portrait together? The photographer Robert Giard said, "A portrait embodies both our will to know and the limits of our knowledge." I have to say, if we only are looking for parts of ourselves in others, we will never really see or listen fully, and we will never really see all of the aspects of a person. Because we are always more than one thing. We don't have to tamp down parts of ourselves or others. I used to think that my identities and worlds were compartmentalised: I would find my queer community in one place, and my Asian community in other. In narrow distances, I am looking to connect on many levels and it's not about it being neatly in one package.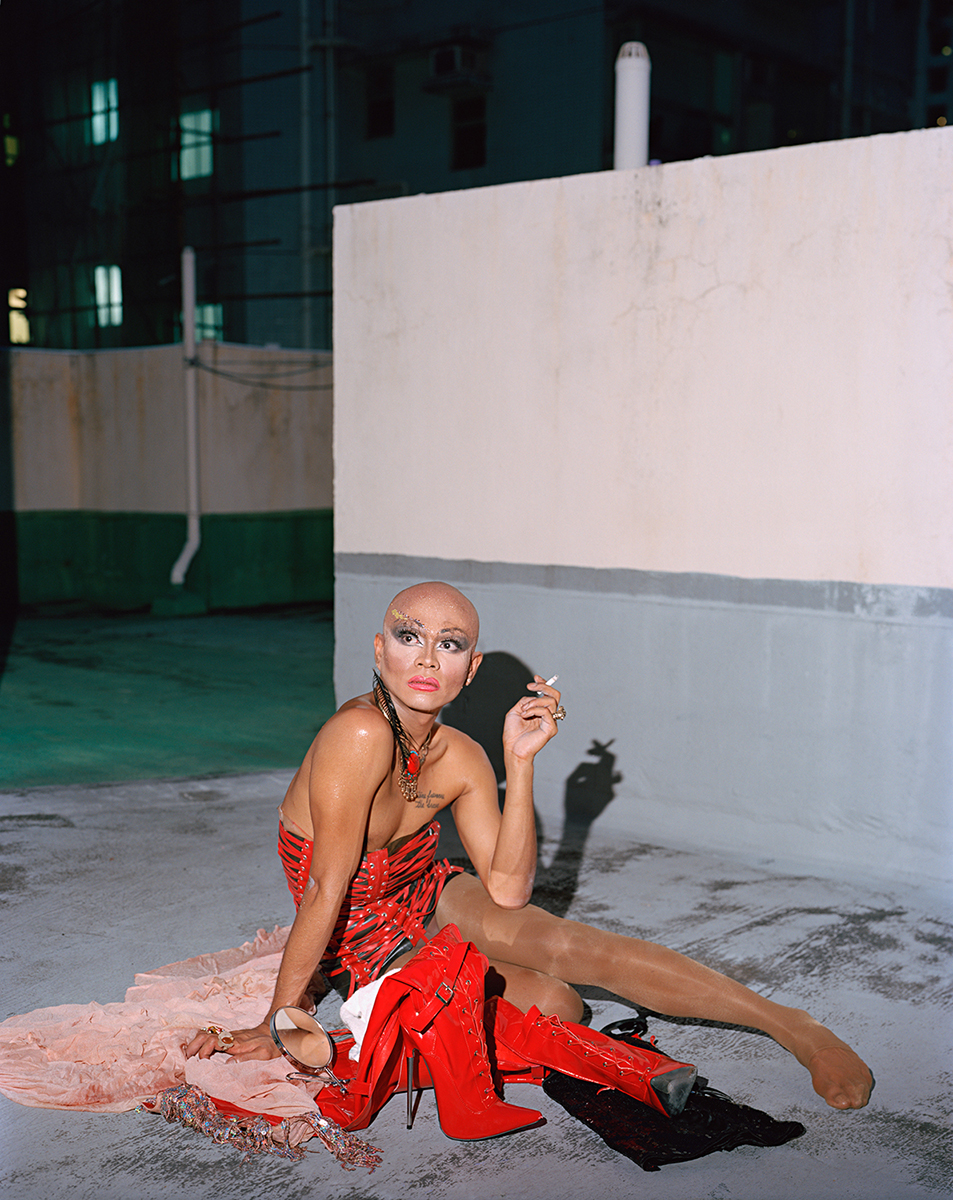 Are your subjects typically people you have an existing relationship with or strangers? How do you develop a safe, trustful relationship people who you don't know?
The people that populate narrow distances are people that I am friends with, are in a community that we share, are friends of friends, or that I am related to, married to, or that I love and care for deeply.
I've been working on the series for a long time now -- through the years -- I have met a lot of amazing, generous people while working on this project who have opened their doors and hearts to me, who made me a better person. There is a lot of building of relationships, conversations, shared experiences and meals. We talk a lot before we photograph; and most times we talk and hang out without photographing. So much of the project is about this process of active listening, of learning and unlearning, and making these connections, having these conversations. Dialogue must come first always, and is more important than the photograph. It is about that level of engagement. Sometimes we wait a few weeks, or months, and sometimes I've waited a year, or even years. Some people and places appear in the book several times throughout the years. [The book spans 2004-2018; the Aperture edit spans two years]. Through the years, those who were once strangers have become friends; friends have become family and close collaborators.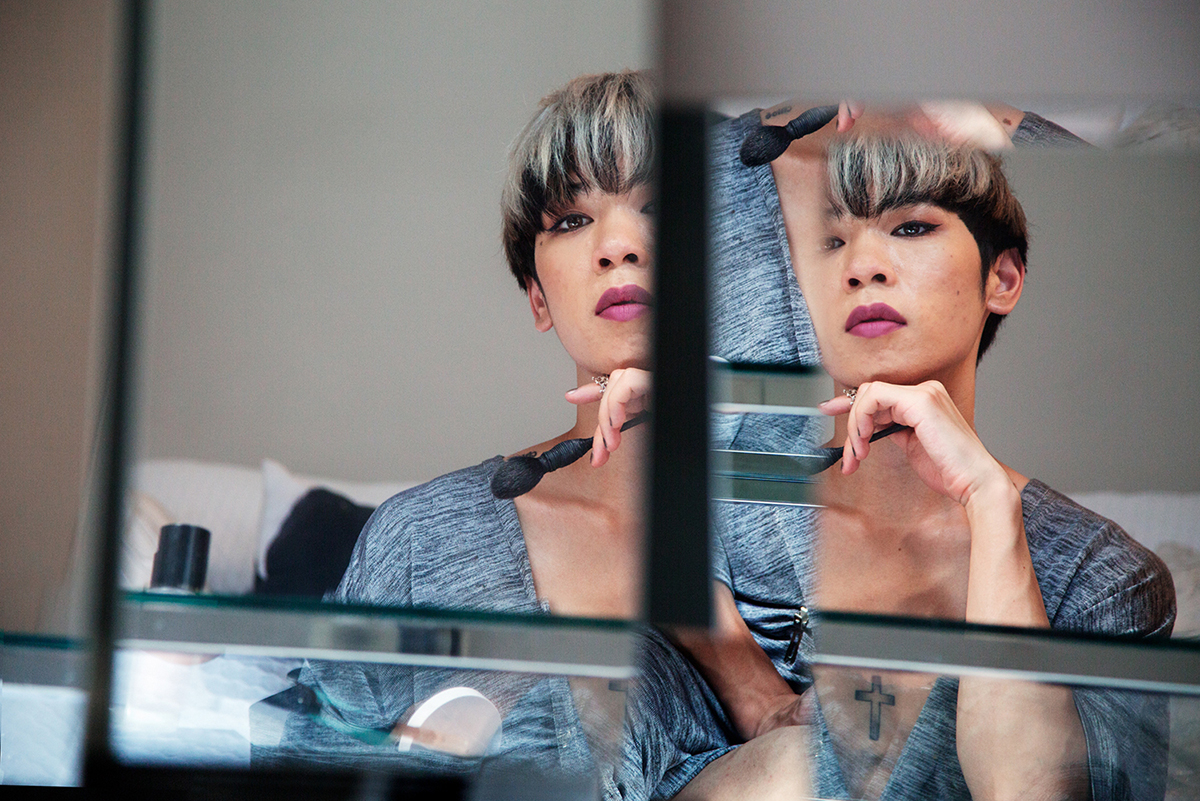 Can you explain a little more about what you mean when you say, in relation to this series, "In the contested and contingent spaces in the home, in the public realm, holding a space and a conversation is an act"?
There are not a lot of safe spaces in Hong Kong, or in the US, or in this world for queer people, and for queer folks of colour. To open an dialogue or a conversation around queerness, around our heritage or ethnicity or race is sometimes difficult -- in spaces outside or even in homes. To elaborate on contested and contingent spaces: There are also factors of economics. Two dense cities where there is very little private space or privacy. Capitalism, banking and finance, high rents, rampant real estate prices, intergenerational households, societal and familial pressures. And specifically in Hong Kong, the political situation of being a post-colonial Special Administrative Region (no change for 50 years until 2047, one country, two systems), yet the influence of Beijing, the instability and erosion of freedom of speech, the quiet violence of social control. This is what I mean by contested and contingent. If you are living in an intergenerational household and with your family, that may also be a contested space.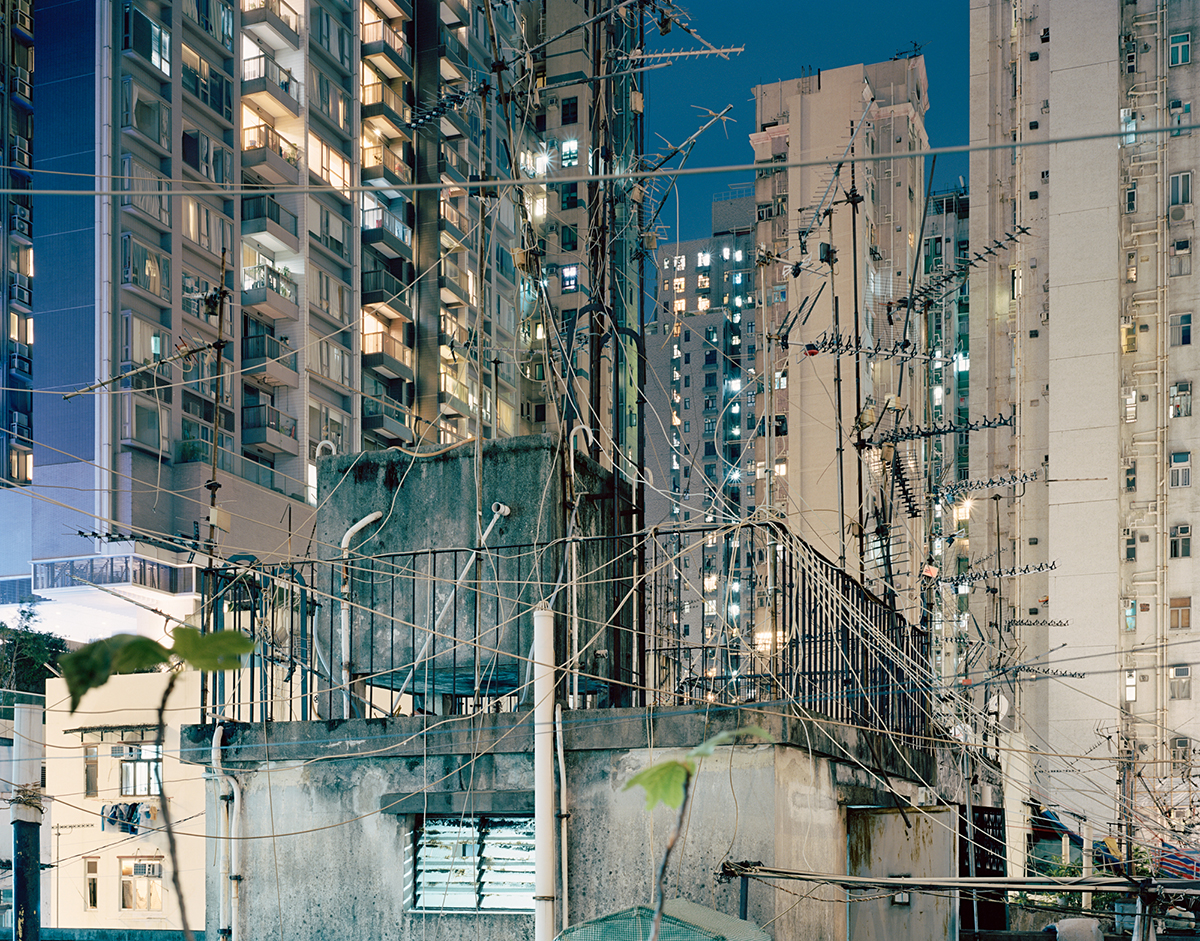 The situations your subjects appear in are often completely detached from queer culture -- when historically much of queer photography is associated with gay clubs, queer safe spaces, at night -- is that a decision borne out of artistry or practicality? Does this relate to your desire to see your subjects "occupying and queering space, time, and gesture"?
How do we (you or I) define queer culture? Is it only in spaces of gay clubs or bars? Doesn't this framework limit what spaces or choices we have as queer folks? Don't we then further marginalise ourselves? I urge that we expand the possibilities of queer visuality and I would like to argue that we can occupy other spaces as well. As a queer artist, I have the right to opacity (Glissant, Poetics of Relation) and I also have the right to make a portrait in daylight, and outside of a space of commerce and consumption! What does it mean to look, what does it mean to be seen? Whose histories are told or visible? It's not about assimilation or homonormativity: it's simply that I too am should be allowed in other spaces and would like to see and make images of queer folks outside of the club, the bar or the stage. Queer artists should be able to make a boring picture on a Tuesday afternoon. What about queer folks who live outside of urban areas, and also outside of the means to go to clubs and bars, or places where there is no brick and mortar. (Even in in the US, so many brick and mortar lesbian bars have shuttered from the Lex in San Francisco to Catty Shack in New York.) Don't get me wrong, I think these spaces are super important. The queer community in any place is varied and often fractured. Not everyone wants to or has the means to patronise queer clubs or bars. This goes back to the issue of visibility. And it also goes back to access. Who has the means, the spending money and the ability to go out or who wants to? The bars and clubs are places of economics, exchange, transaction, and in urban centres where it might take a few busses to get to. In terms of representation, there is also a saturation of images and a lot of scholarship of these spaces -- include Peter Hujar to José Esteban Muñoz's Disidentifications and Cruising Utopia. The space of a club as sanctuary has been written about and celebrated and I don't oppose that at all! I am simply saying it is not the only place to find or photograph a queer community or queerness.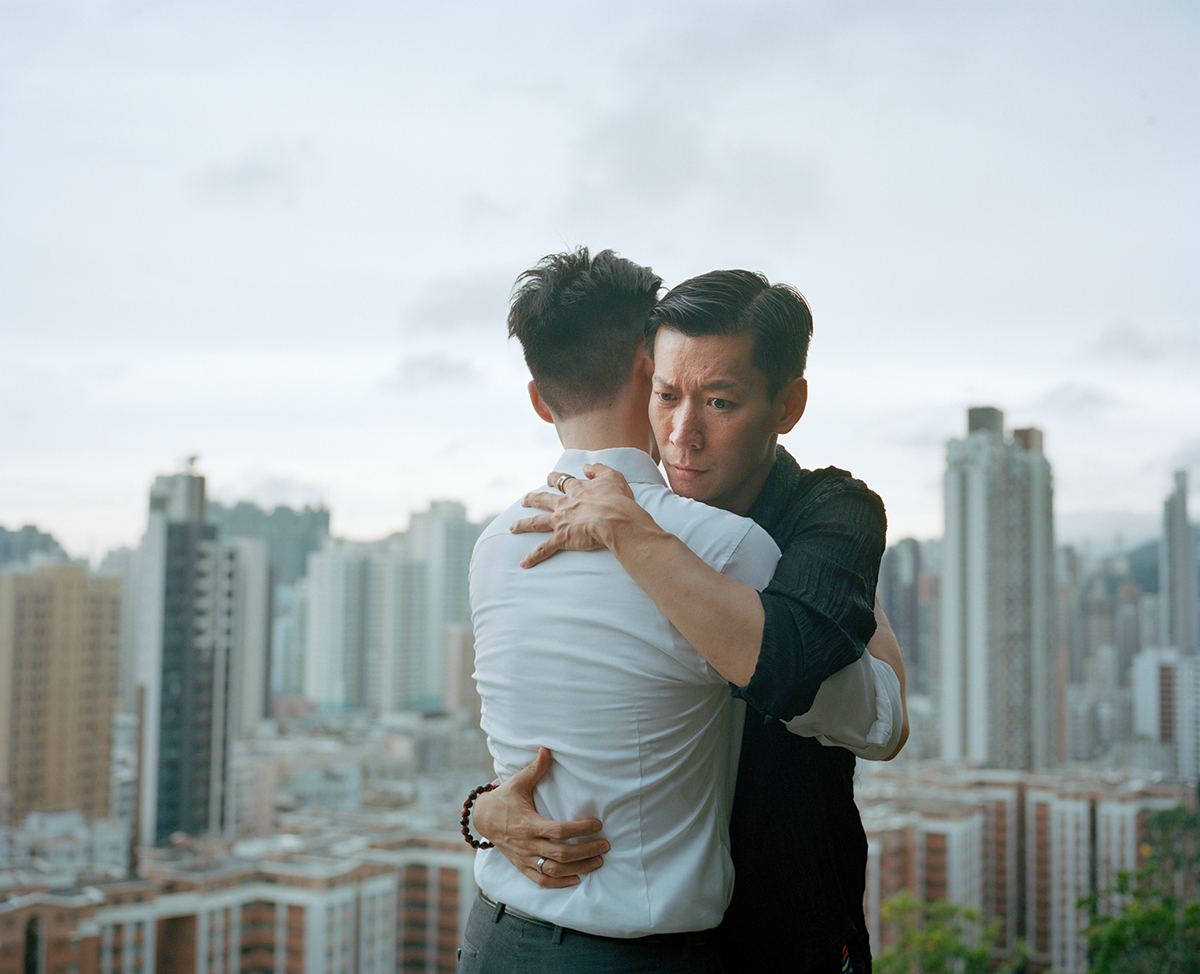 What makes a powerful image?
There are many things that can make a powerful image. And a powerful image doesn't need to be dramatic or loud. It can be quiet, or unfold or resonate through time. It can change meaning and significance through time, and teach us different things later. In "what makes a powerful image", a "what" is usually a combination of more than one thing: everyone and everything involved in the making of the image on both sides of the lens, time and timing (all of the before and the after included), and also patience, listening and responding. If it's made with love, care, and attention, and it still carries that ethos as a printed photograph or object, then that's a powerful image to me.
This article originally appeared on i-D UK.