james whiteside defies the heteronormative world of ballet
i-D talks to the ballet superstar about his psychosexual dance play, and his Dairy Queens drag persona Ühu Betch.
|
07 November 2018, 7:56pm
There's a scene in The Tenant where Trelkovsky stands looking in the mirror at his naked body, slowly pulling up a pair of black pantyhose before tucking his penis in between his legs to look like a girl. It's a role few principal ballet dancers would play on stage, but when Arthur Pita proposed it to James Whiteside, over breakfast before his rehearsals at the American Ballet Theater, the dancer said, "If there's anybody who can take a dance performance and portray both a man and a woman, then I would love it to be me."
Based on Roland Topor's novel (and later the 1976 film by Roman Polanski), The Tenant is a psychosexual horror that follows the descent into madness of a Polish man named Trelkovsky, who becomes somewhat possessed or obsessed — depending on how you interpret it — with Simone, the former tenant who committed suicide in his new apartment in Paris. On Trelkovsky's arrival, the neighbors start reprimanding him for the smallest noise. His behavior, and ultimately identity (he takes on Simone's), changes to pacify them. The novel goes on to explore the all consuming nature of paranoia, sex, and isolation, and how close we all are to insanity.
It comes as no surprise, then, that London-based choreographer Arthur Pita (dubbed the "David Lynch of Dance") would choose to adapt such a novel into a play. He's already taken Kafka's novella The Metamorphosis, about a man who wakes up one morning to find himself transformed into a cockroach, and turned that into a ballet. Whiteside saw that show, when it came to The Joyce Theater, and organized a meeting with Pita. "We got along so well," he explains, "and he said, 'Hey, I have this story I'm dying to do. You have to read this book, The Tenant.' And I read the book and I knew this was my role."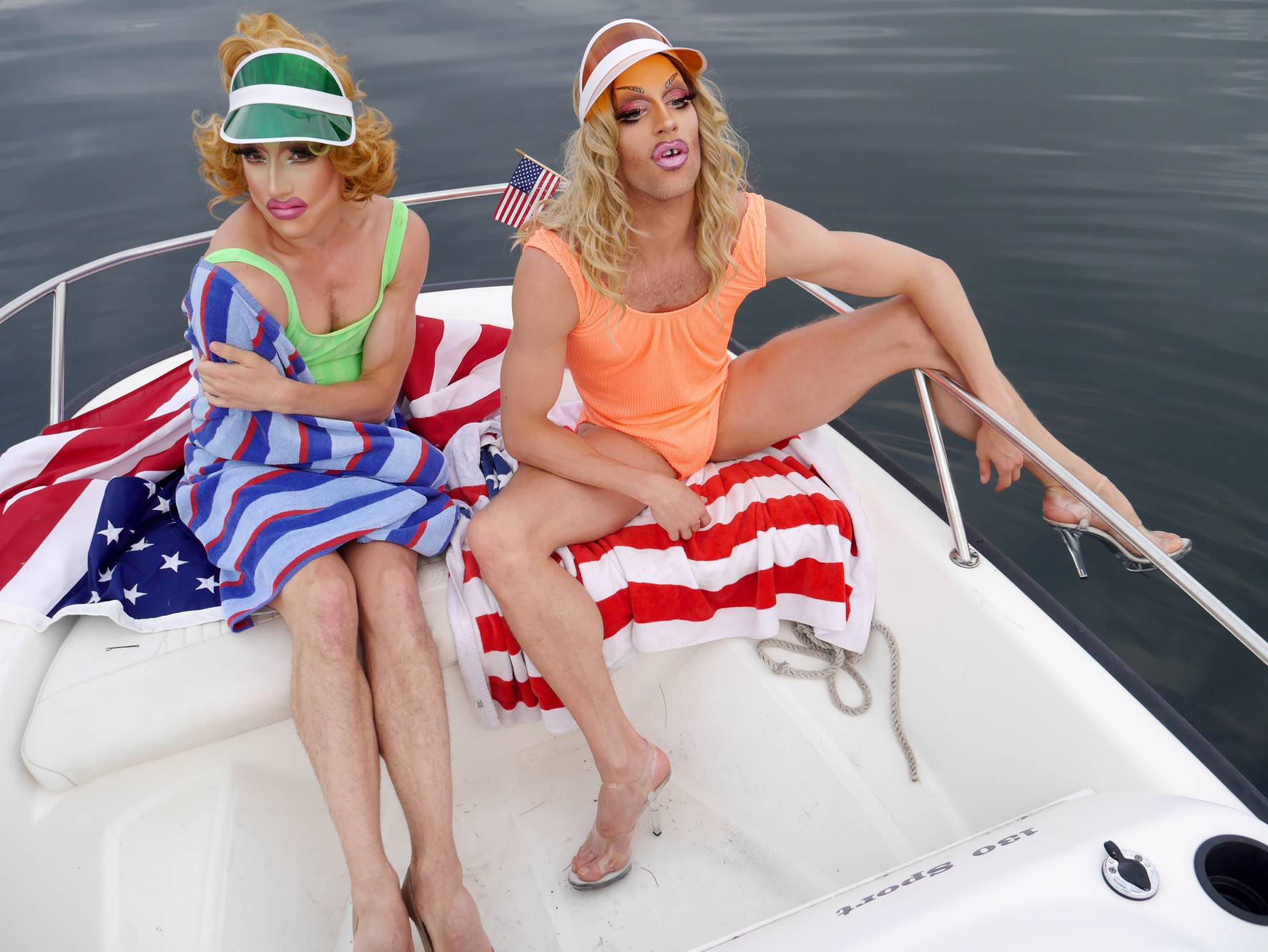 In fact, there are few roles in the dance world so perfect for Whiteside who, as a member of the drag collective Dairy Queens, has "spent so much of my time enjoying my femininity." But he still struggles to find characters representative of him, as a gay man, in the heteronormative world of ballet. "In classical ballet I have to really dig deep in order to find the homosexual within the character and most often it's just not there. So a lot of my extracurricular work is based on the fact that I just want to express myself in a different way," he says. "I know that's trite. Every dancer, every artist says they want to be challenged and different, but this is important for me."
Ühu Betch (pronounced Yoo-Hoo "after the pseudo-chocolate milk beverage") was his initial escape. It's the drag persona he created in Boston, while living in a three-story brownstone on the city's south end with his friends at the Boston Ballet — where he worked for nearly a decade. The roommates would play a game where someone would shout and they would have 10 minutes to get into full drag, scrambling to assemble everything they had before performing lip-sync battles for each other. "It was so magical," he reminisces. Next, they began going out and doing performances, "and really just being bad kids out on the town."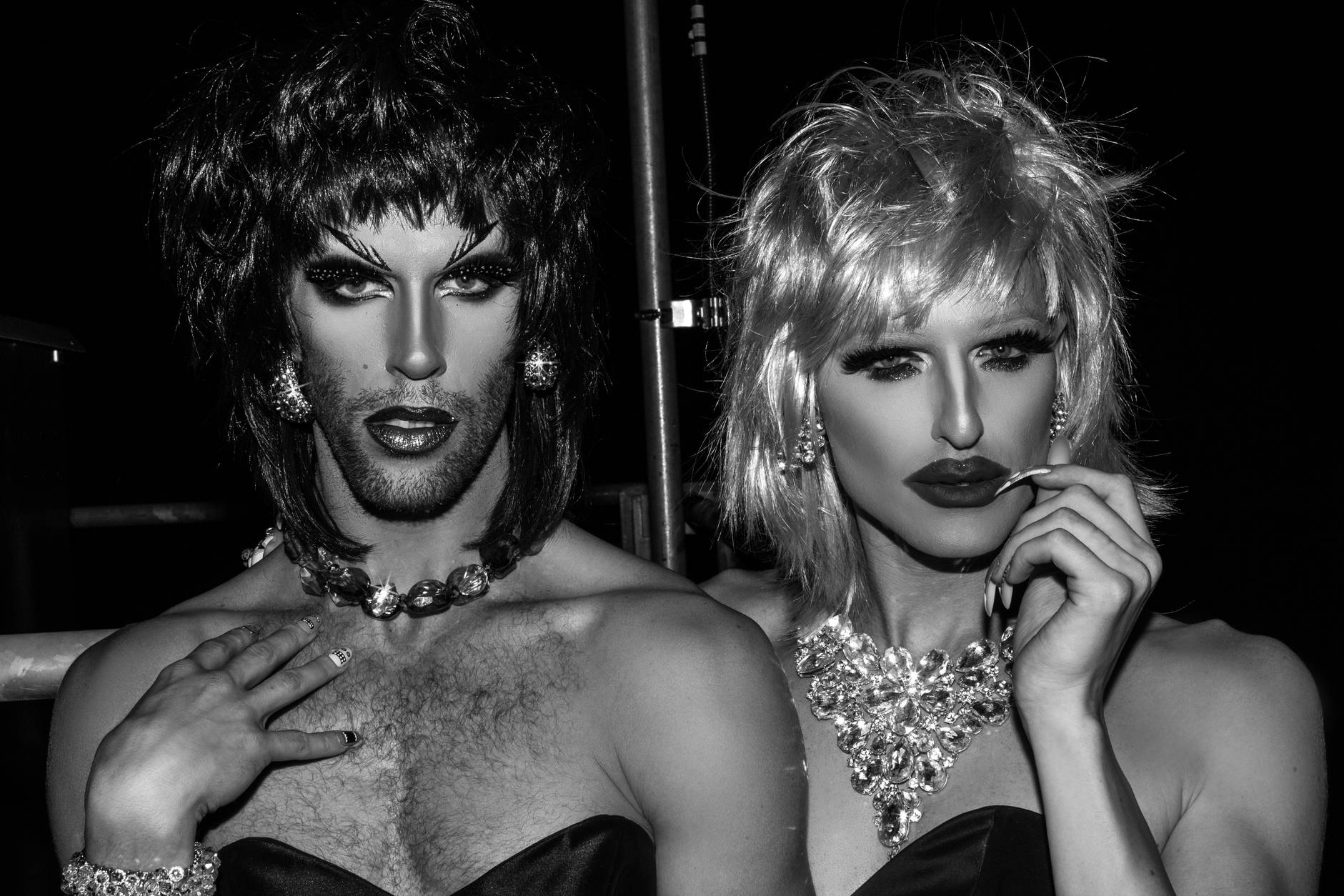 But Boston wasn't an easy place to live for Whiteside. It's a college town, and a sports town with a large Irish Catholic community, so is rife with homophobia. "I was almost rebellious when I lived in Boston," he says. "The way I dressed was provocative in a sort of incendiary way. I wanted to put people off, and challenge people, which is crazy when I think about it because you never know what could happen. I was acting out." Now, in New York — where he's been dancing since he joined the American Ballet Theater (his dream company) as a soloist in 2012, and promoted to principal the following year — Whiteside feels free to express himself, and his 172,000 followers on Instagram don't seem to mind him doing just that.
Standing at 6ft tall, with chiseled features, tattooed scratches on his torso, and dark hair, Whiteside is 34 — which a photo caption on his birthday, of the dancer topless and wearing a tutu, says is "older, wiza, and closer to Liza!" It also means he's now been dancing for a quarter of a century, since the age of nine when his mother chucked him a phone book and told him to find something to do. Born in Fairfield, Connecticut, Whiteside is one of five children, and admits he "was a bit of a character" growing up. "The best way to describe me as a kid is like a cartoon. Loads of energy, interests in performing, whether it was dancing or making people laugh or singing. I liked to entertain even before I found dance. By that I mean I liked attention."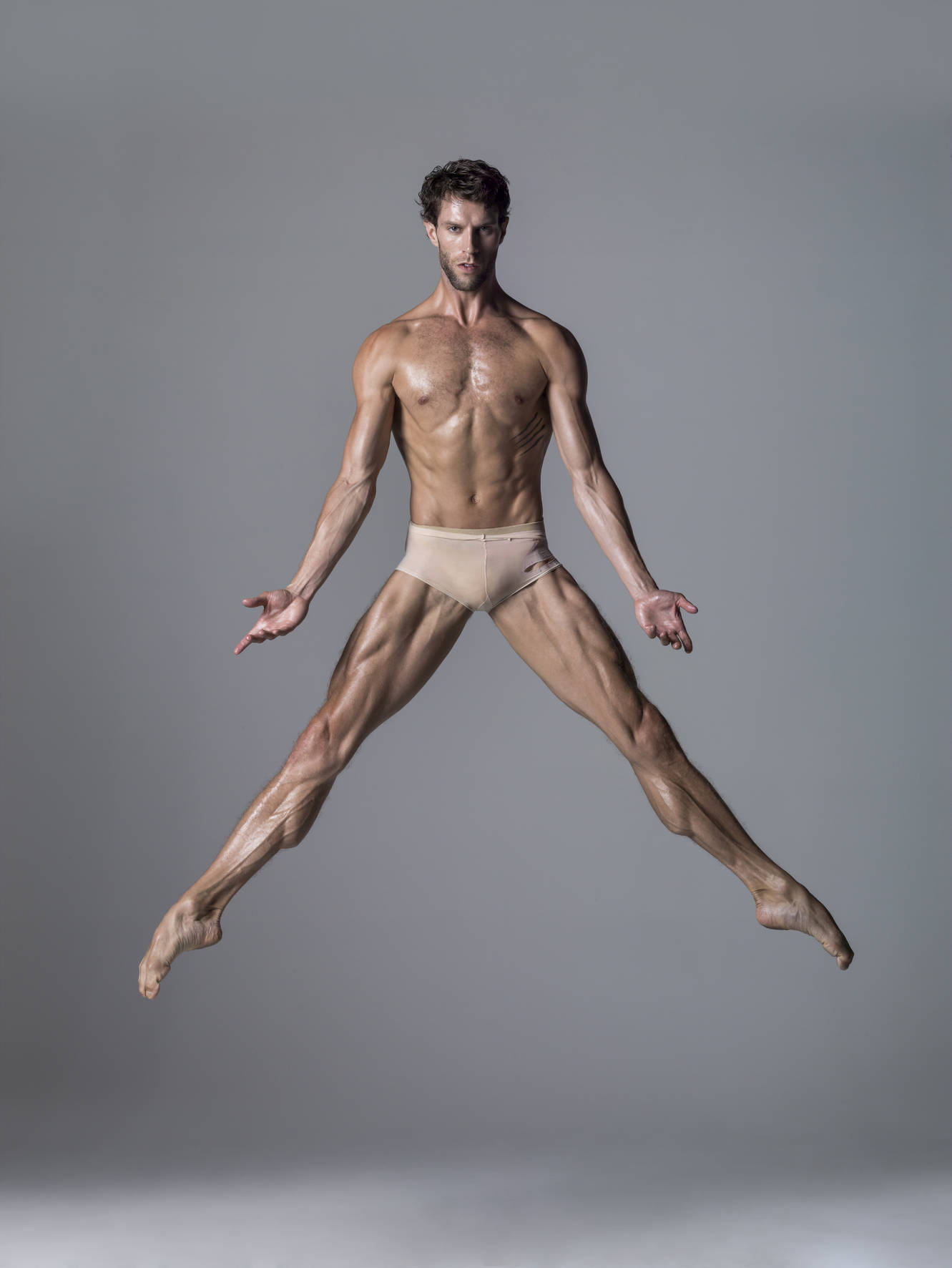 This desire for attention has now transformed into an unparalleled tenacity, and the need to do everything, all the time, all at once. In 2012, for example, Whiteside released the song "I Hate My Job" as the pop singer JbDubs. It was viewed over 3.5 million times on Youtube and featured the dancer in red stilettos, and no trousers. In drag, he's performed at all the biggest clubs in New York (Copacabana, the Boohoo Room at The Standard, Webster Hall, and Marquee), alongside his boyfriend and Dairy Queens founder Dan Donigan, or "Milk," who was on two seasons of RuPaul's Drag Race. Whiteside is also the host of a podcast called The Stage Rightside with James Whiteside, which offers an unusual peek into the private lives of ballet dancers and the companies for which they work.
At the American Ballet Theater, he's played heterosexual heart throbs in Cinderella, Giselle, The Nutcracker, Romeo and Juliet, Swan Lake, and Sleeping Beauty, often opposite Cassandra Trenary, the dancer who plays Simone in The Tenant and who he calls "the jack of all trades, master of all of them." Starting at 10am, Whiteside begins his day with an hour and a half ballet class every day, followed by up to seven hours of rehearsal, then sometimes performances. Yet, he still found time for Pita's project, an escape from ballet which remains fixed in time, he says, in terms of its portrayal of gender roles and sexuality. Whiteside feels that he's "worked so hard in the ballet world to get to where I am," and should be able to pick the roles he desires. "I should be afforded that freedom."