this film is exposing the forced sterilization of native americans
'Amá' is essential watching.
|
06 December 2018, 12:44pm
Jean Whitehorse in Amá
Picture this: you're going into hospital for an urgent operation to have your appendix removed and, while medicated and in agonizing pain, you're given paperwork to sign. Then, a year after the operation you find out that you have been sterilized, and that the paperwork you signed allowed for the government to do that to you. This is what happened to Native American woman Jean Whitehorse in the 70s. And there are many, many more stories similar to this — with as many as 70,000 Native Americans sterilized without consent during the 60s, 70s, and 80s at the hands of the US government.
Some were coerced into the procedure under the belief that their benefits would be stopped, some were asked to sign complex paperwork under sedation, others were told they could have the operations reversed when they wanted children. This horrific systematized decimation of Native American communities that had already been crushed through an ongoing campaign to terminate tribes, was ostensibly done to alleviate poverty — yet in the context of many abuses inflicted on America's indigenous people, it was clearly racially motivated.
"Genocide is a very fucking heavy word and I don't want to put people off watching the film, but if you look at what the Geneva Convention states, this is clear genocide," says Lorna Tucker, the director of new film Amá. These atrocities, and the ongoing trauma being suffered as a result — including alcoholism, depression, and addiction — are still largely known. It's something that new documentary Amá seeks to change.
Amá is the story of Jean Whitehorse, as well as the story of many other women who have not yet felt able to speak out about what happened to them. "Women would talk to me on the phone but they didn't want to be in the film because they were scared that their families might watch it," Lorna explains. "Because in Native tradition your wealth is your family, your children, and people were scared that their families would find out." Being unable to have children created intense shame for these women. It carries a deep stigma and a sense of letting down the community.
Lorna, a self-taught British filmmaker, started working on the documentary 10 years ago — it took up all of her 20s — with no filmmaking training, and it's been a long, hard slog to find enough funding and bring it to fruition. After coming across reports about this involuntary sterilization, she set about finding women in the Native American community who wanted to talk about what happened to them, but soon found that the task proved difficult. Then she met Charon Asetoyer, a Comanche activist who runs the Native American Women's Health Education Resource Center on the Yankton Sioux Reservation in South Dakota. Charon has been fighting for 30 years to raise awareness of the government's heinous program inflicted on the Native community.
"I rang Charon, who is now an incredibly good friend, but at first she was like, 'Yeah another white person ringing up going, 'I'm going to help you'," says Lorna. "She was like, 'You do realize we have had filmmakers come onto the reservation making films and not even tell us when the films come out. We've had journalists come by and take from us all the time. Why are you calling me?'"
Eventually, Charon told Lorna that if she really wanted to take this issue on, she should get hold of Jean. Speaking regularly at Native community events, Jean too and been fighting a lone struggle to have the government acknowledge what they did to her, without even realizing that it was a widespread practice. It took a few months of trying to talk to Jean before she finally agreed to meet Lorna for a coffee. "I had spoken to Native Americans who suffered boarding school abuses, I spoke to people who had their children taken away from them, I spoke to people who had been relocated, and this one woman had gone through all of that, and that's when I knew the story had to be about Jean. And through her we learn about how this happened," Lorna says.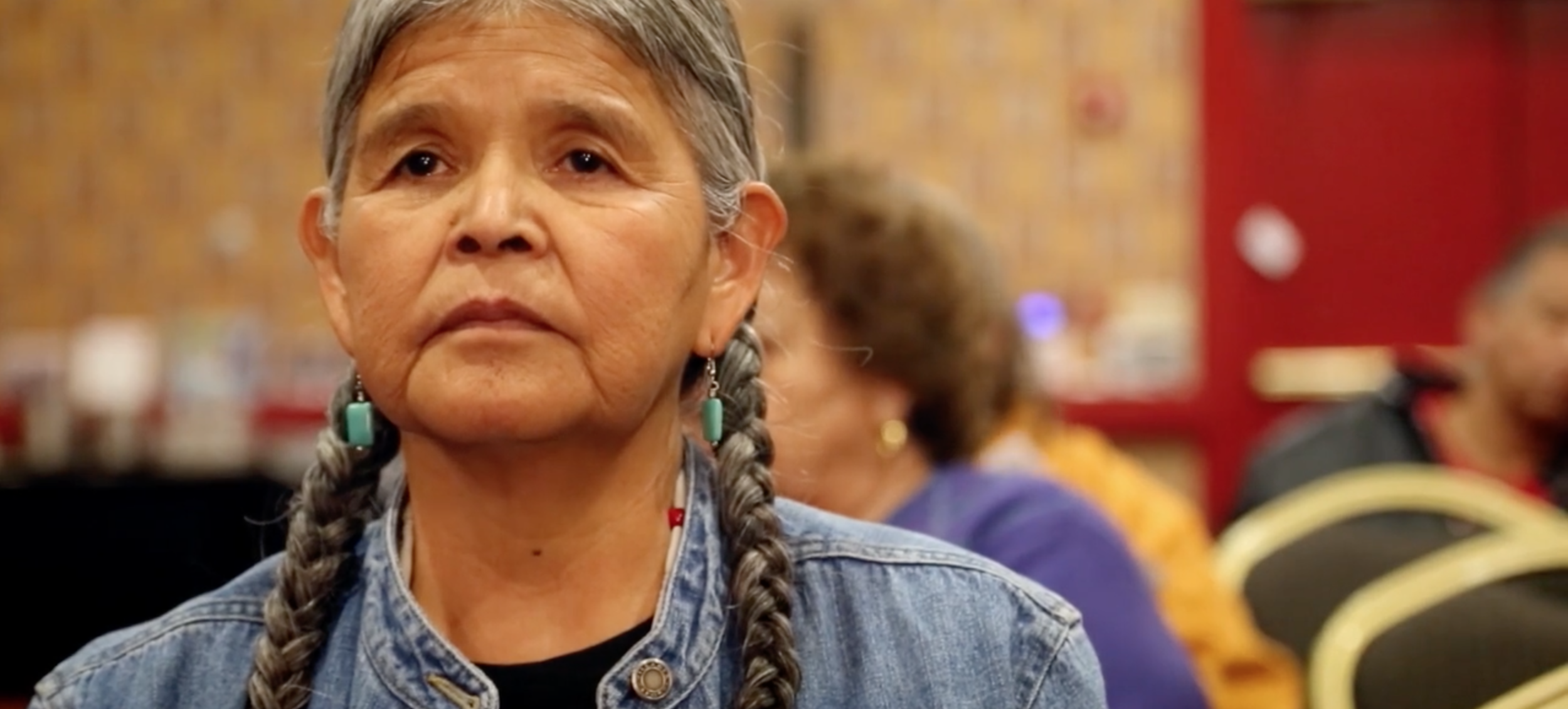 It was essential that this documentary was Native-led, and Lorna worked closely with LaNada War Jack, a tribal judge, who acted as advisor, speaking to all those involved before Lorna did, and then guiding her on how she should be covering the issues. LeNada and Charon both edited the film throughout the years, giving constant feedback. The women are all proud of the result.
"Charon's really excited because she feels like people are finally going to listen to her — she's been shouting about this forever," Lorna says. "Jean and Yvonne [another woman involuntarily sterilized] are nervous, because everyone will now know what happened to them. They know what's going to happen at first is shame, and maybe people will tell them that they shouldn't have talked about this, but they know that's just going to be the beginning of the process." Jean and Yvonne are planning to do screenings on reservations around the US after the premiere. They want to use it as an opportunity to encourage the community to come together, share their experiences, and start to heal.
Their fight for an apology from the government will continue, hopefully with much greater support now that Amá is out in the world. "There was an apology to African-Americans in North Carolina in 2002, an official acknowledgement and an apology, which meant they were able to go to court and get settlements. It's something that has never been acknowledged for Native American women. And what they want to do is a campaign, not just to heal victims — they need finance, they need to be able to do outreach."
Coerced sterilization is far from being relegated to history. It is happening still to this day around the world. It happens to intersex children, it happens to transgender people, it is happening in Bangladesh and South Africa and many other countries. Just weeks ago it was exposed that Canada's indigenous people have been pressured into sterilization procedures, even as recently as 2017. And among Native Americans communities, sterilization is still being routinely offered through the underfunded Indian Health Service. While the government has put regulations in place, such as there being a 30-day waiting period for women to decide to go ahead with the procedure, Charon explains in the film that coercion is still happening and there is very little accountability.
Lorna and women who share their stories in Amá are hoping that the documentary will help to bring these abuses to light for all those suffering globally. Jean and Charon are on their way to the UK for the film's premiere, a trip a long time in the making. "For ten years I've been saying to them, 'One day we're going to finish this film and I'm going to get you to England,' and at first they were like, 'Oh this is exciting,' and after five years they were like, 'She's never going to finish this film'," says Lorna. "But now they're going to be able to tour the world and spread their message, telling people what's happened and what's still happening."
Amá's world premiere is being held at Curzon Soho, when it opens the Global Health Film Festival. Tickets can be purchased here and you can sign the petition to demand an apology from the US government here. You can find further information here.
This article originally appeared on i-D UK.