Photography Bernice Mulenga
clio peppiatt and gal-dem celebrate inclusivity in fashion
Peppiatt debuted new designers and collaborated with gal-dem on a T-shirt for victims of rape.
|
27 February 2018, 11:18am
Photography Bernice Mulenga
Two worlds coming together can a wonderful thing; Torville and Dean, dandelion and burdock, heavy and metal. Individually wonderful, together they open a portal to a whole new world. Developing their relationship over the last two years, gal-dem and Clio Peppiatt are our new favourite twosome. The magazine and design house officially marked their mutual love last week to celebrate Clio's new line in a collaborative event that took away the bravado and contrived solemnity that can inhabit your average Fashion Week show. Circe was held at east London's Stour Space and the night was pitched as a "non-traditional style of presentation". It truly lived up that. "It's healing the soul through fashion," gal-dem editor Liv Little explains. "We wanted to do something a bit more fun and interactive that incorporated visuals, music and live performance." There were no front rows or runways here; just good music, amazing pieces, tarot card readings and an open, celebratory atmosphere.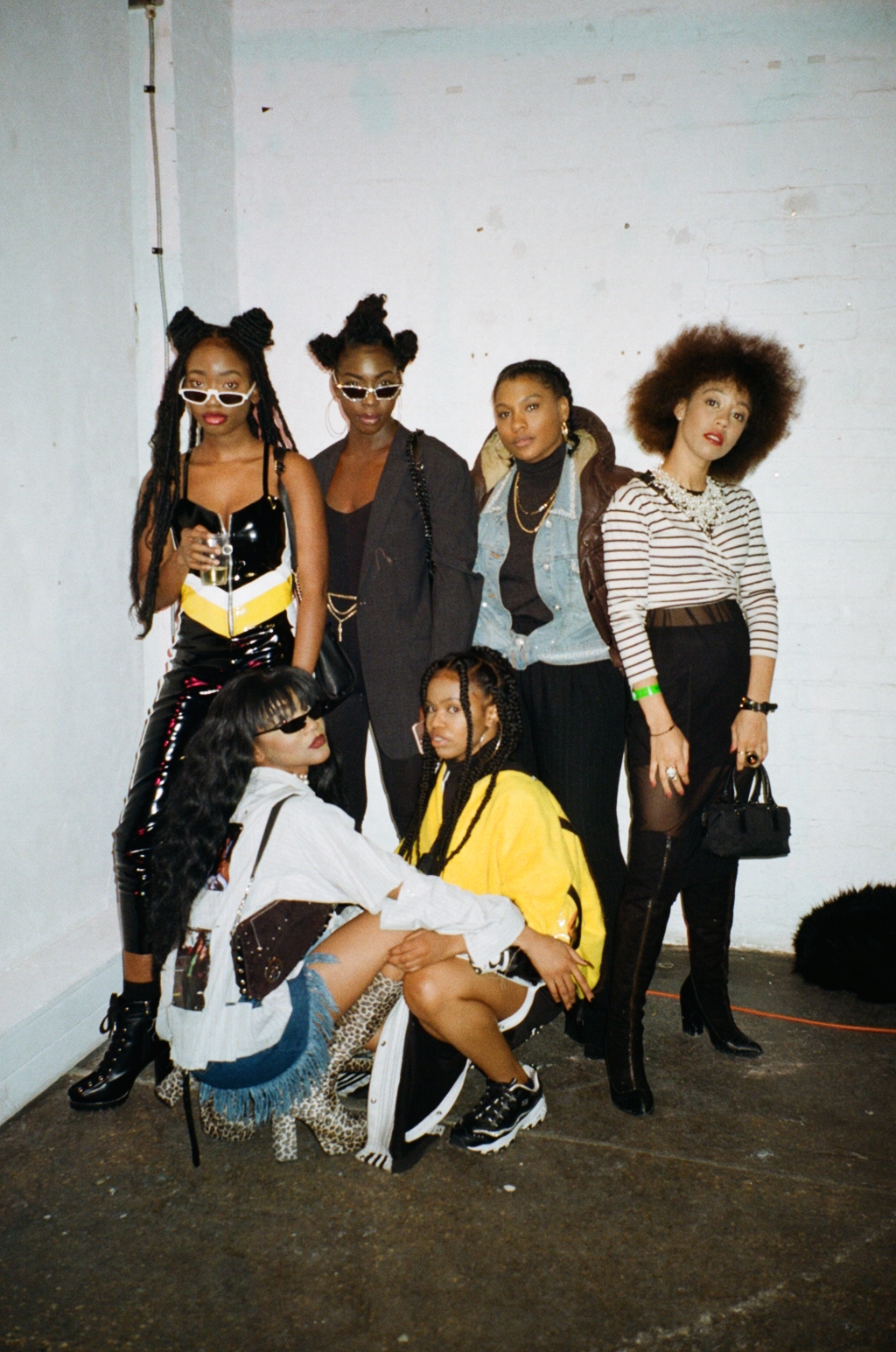 Thanks to the show's accessible policy, fans of both gal-dem and Clio Peppiatt, and those in the fashion world, came come together to celebrate. "I think it really put the people who supported the brand at the beginning right at the centre of the event," Clio Peppiatt said. "gal-dem and I have built a meaningful relationship over time, so it made sense for us to do a free event as it resonates with the relationship we have established and creates something much more inclusive". The event was free for all to attend and that was truly reflected in the diverse crowd. It was refreshing to see teens mingling with models and established figures in the fashion world.
Rather than a traditional presentation, Peppiatt's work was projected onto walls, hung from the ceiling and sported by guests including south London singer Poppy Ajudha, who performed live, and model and gal-demmer Hélène Selem Kleih. Pieces included a forest green vegan-leather jacket with zodiac symbols on the back and a floor length orange and pink faux fur coat.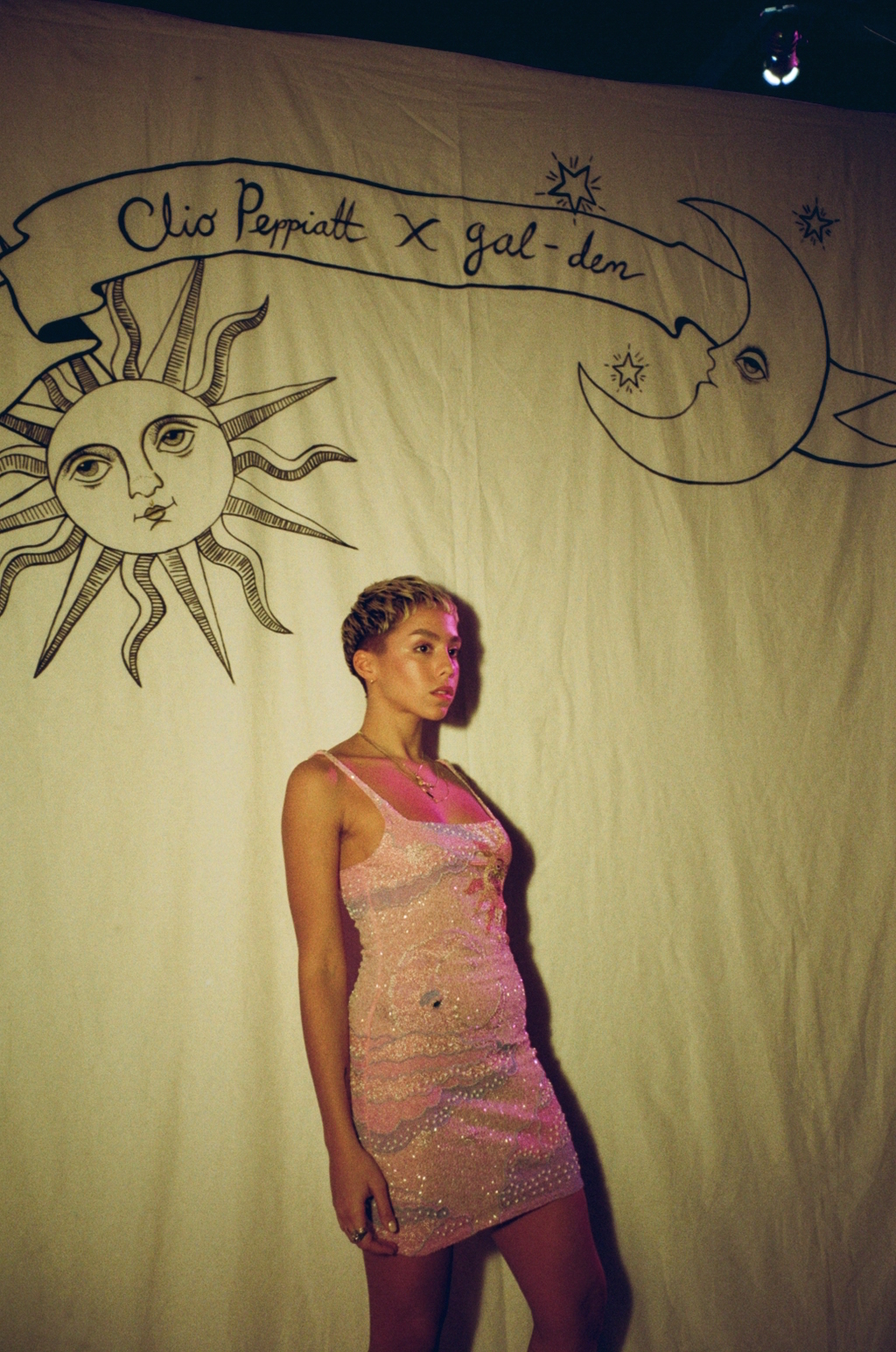 Peppiatt's designs, known for their quirky astrological iconography, perfectly complimented the tarot card readings by jewellery designer Suhaiyla Shakuwra. Cloaked behind purple curtains with healing crystals, sage and herbal tea, guests were given the chance to enter a lottery and have their fortunes read, really adding to the mystical element of Peppiatt's designs.
Guests also had the opportunity to purchase a limited edition Clio Peppiatt x gal-dem black tee with the tarot symbol of strength on it. All the proceeds go to Black Women Rape Action Project and Women Against Rape reiterating that fashion events can be utilised for admirable causes in a non-threatening, celebratory space. The T-shirt is also in line with the ethics of gal-dem, a magazine created by women and non-binary people of colour who, Peppiatt explained, "do inclusivity so incredibly well". Hopefully, the night will set a trend for more inclusionary adventurous shows. "It's about using fashion for good which is not something you always see ," said Liv. "Given the organisations we are raising money for, the symbolism of strength was really important."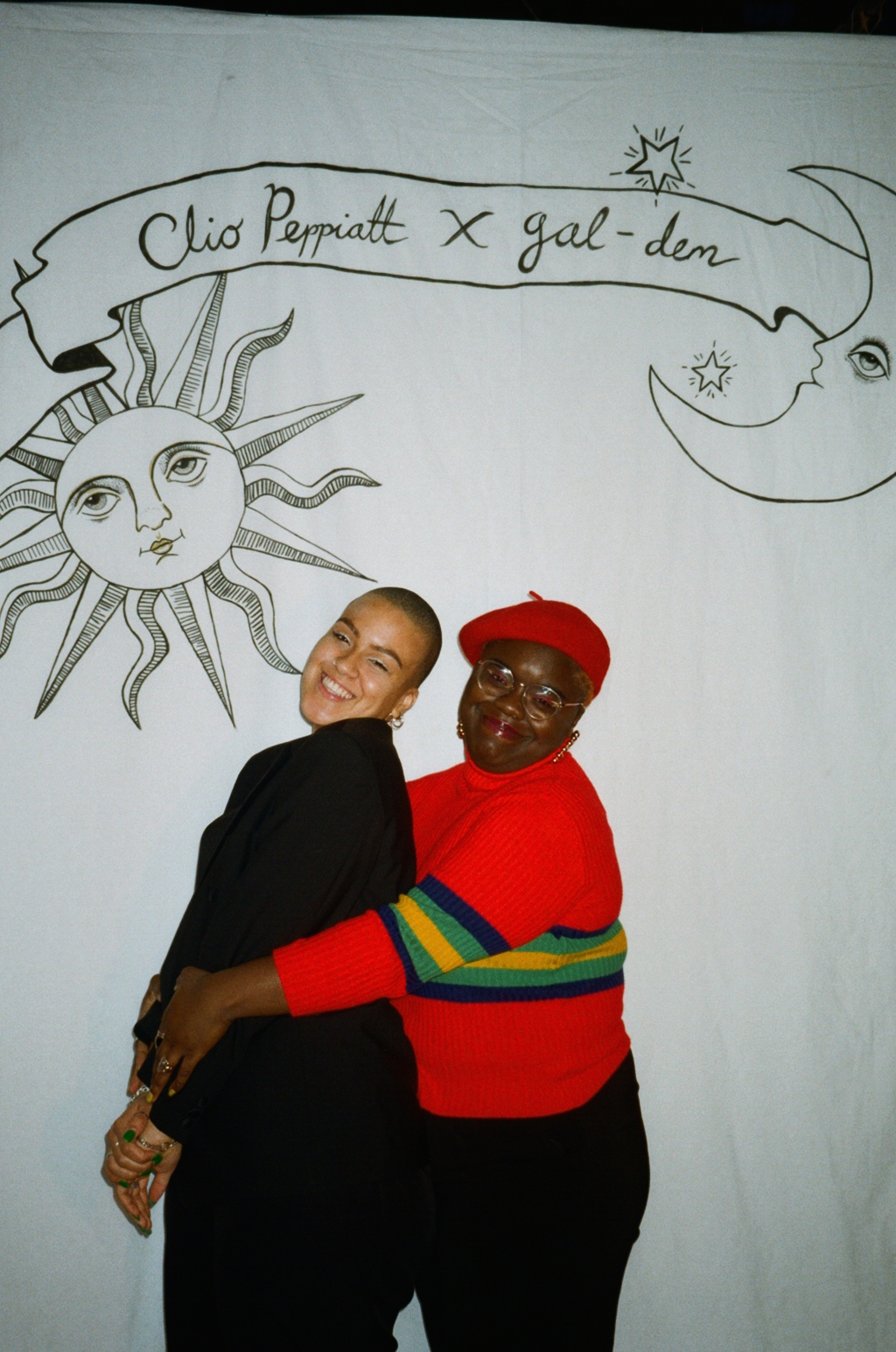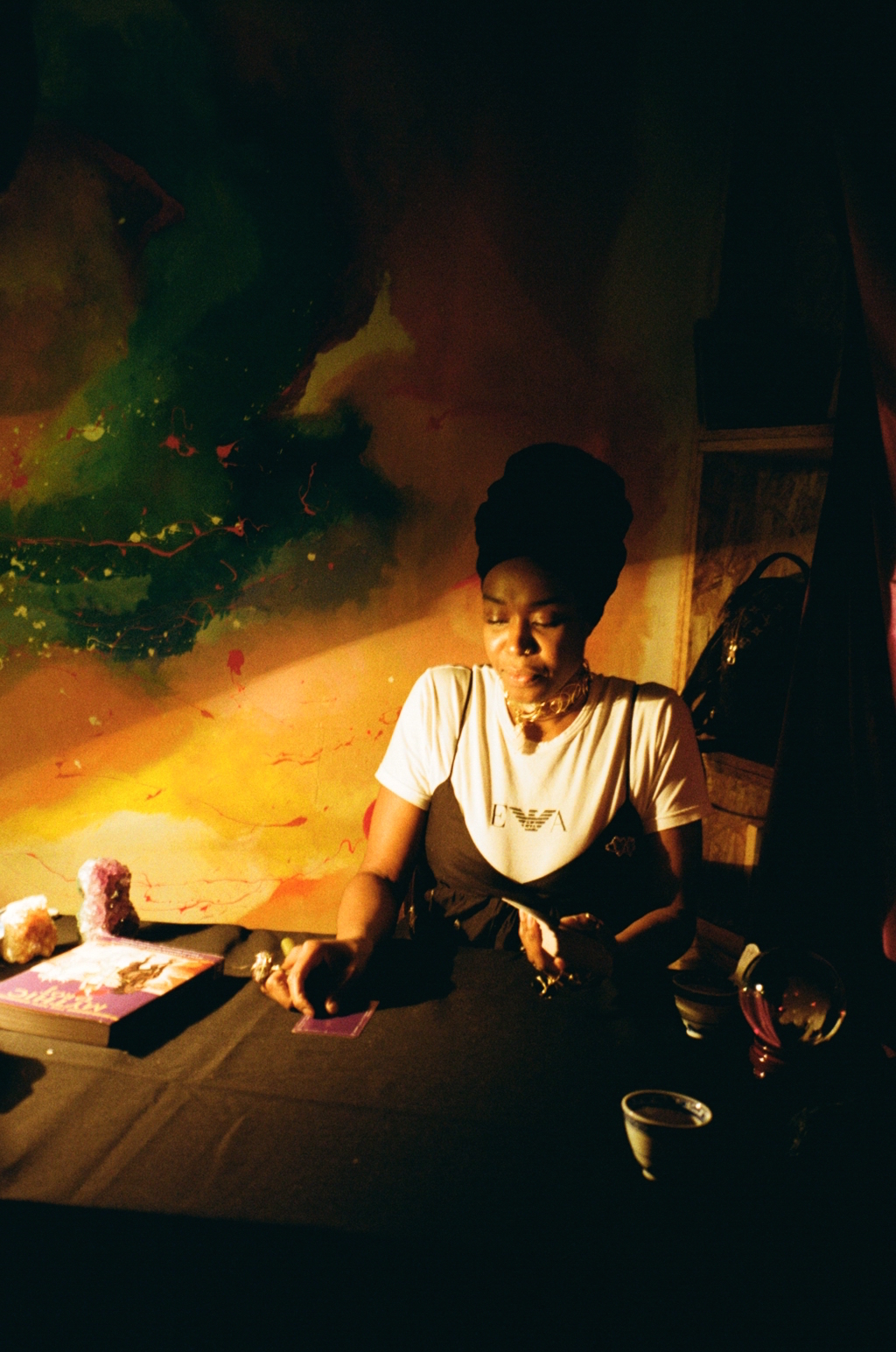 Credits
---
Photography Bernice Mulenga
Tagged: