Photography Mitchell Sams
lvmh prize-winning marine serre presented her upcycled future wear
Last year, Marine was working with Demna at Balenciaga. For the last ten months she's been building her own label.
|
27 February 2018, 4:06pm
Photography Mitchell Sams
Who?
Not only was Marine Serre the first French designer to walk away with the LVMH Prize, but she was awarded before she'd even staged a runway show -- picking up the award for her La Cambre-graduate collection, Radical Call for Love. When Rihanna presented Marine with the award last June, she was working with Demna Gvasalia at the Balenciaga atelier, but she's spent the last ten months -- helped by the 300k prize money -- focussed on building her own label. Throughout, she has asked herself the simple question, "why does the world need another fashion brand?". The autumn/winter 18 collection, entitled Manic Soul Machine, is the answer she came up with. "Today, it's not enough to dream," Serre explained backstage, "you have to follow through with action, you have to question, you have to provide answers and it has to be real." Inventing fundamentally new production solutions is just as exciting to her as combining disparate chains of references on an aesthetic level. Essentially, Marine Serre is a holistic designer -- both daydreamer and do-er -- ready to create for the 21st century. "It's about designing a new reality. One that doesn't compromise but simply reacts to and works with the real needs, situations and fantasies of garments today."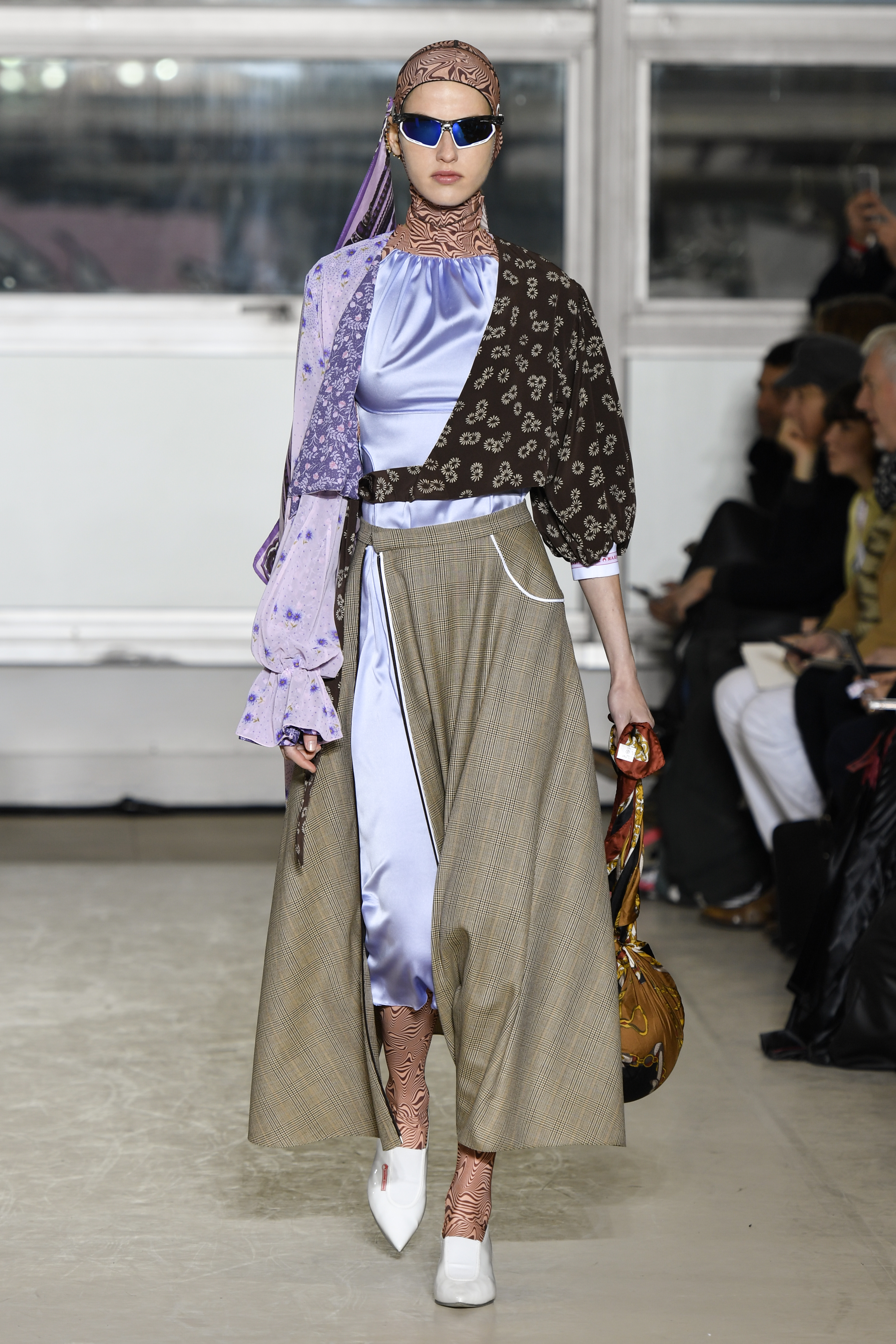 What?
Manic Soul Machine unfolded in three acts, a thought-provoking triptych that took us on a tour through the mind and motivations of Marine Serre. Throughout each, the crescent moon motif appeared on everything from earrings to bodysuits to pointed shoes -- a collaboration with British luxury shoe designer Nicholas Kirkwood. "It's an official logo now," she explained. With its links to a numerous cultures and religions, Marine plays with its myriad meanings.
The first act tweaked her vocabulary of utilitarian wear as she reconstructed and reimagined outerwear staples. The root functionality of denim or biker jackets was used to enhance the pieces, creating wearable shelters for the future female. The second presented simpler everyday staples imbued with hints of athletic-wear and worn with "survivalist knitwear running shoes" -- made in collaboration with renowned mountain shoe manufacturer Salomon -- while the third unleashed the wild clash of inspirations that will always remain at the core of her work and world.
Upcycling took centre stage in the collection, with used garments repurposed for a radically new aesthetic. It was at its most powerful in the series of hybrid dresses made from secondhand silk scarves to create an ever-evolving kaleidoscopic foundation to Serre's continued experiment with shape, form and function.
Wow!
Marine Serre and her team have sourced over 1,500 vintage silk scarves so far and will buy more for production. This is just the beginning. "We've worked on the production process and have briefed 20 people to select the right fabrics from a variety of markets," she explained. "Each piece will be truly unique." Beyond the silk scarves, Serre upcycled used shirts and wet suit material into a huge flamenco-inspired white dress. It's the kind of avant-garde approach to sustainability we've been crying out for. "For us, the ethics and social values are extremely important, while it also means no one can copy our designs too." Not only is Serre designing for a post-apocalyptic world, she's designing for a post-Diet Prada one too. Not only is she asking the right questions, she's already started answering them. FutureWear is now.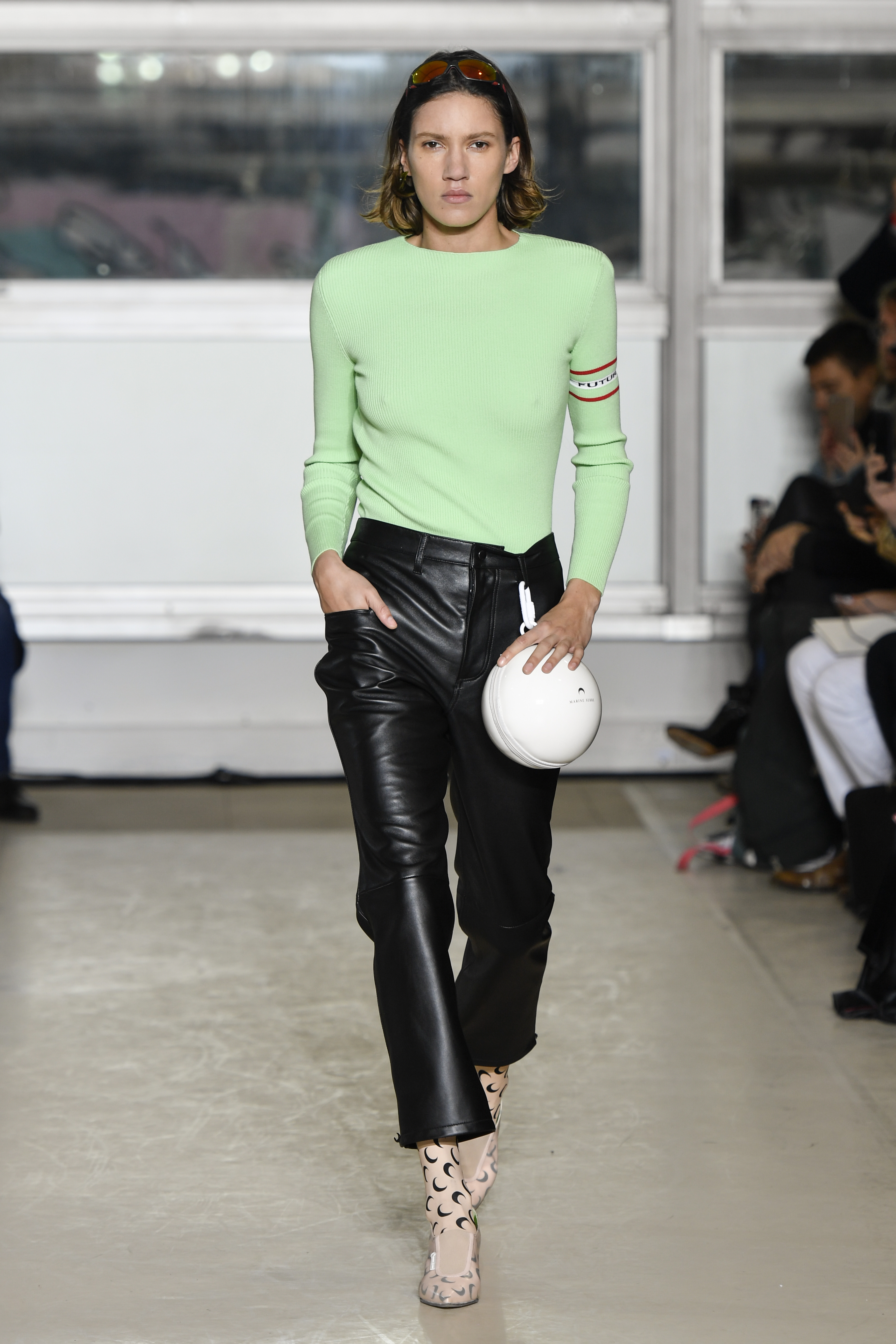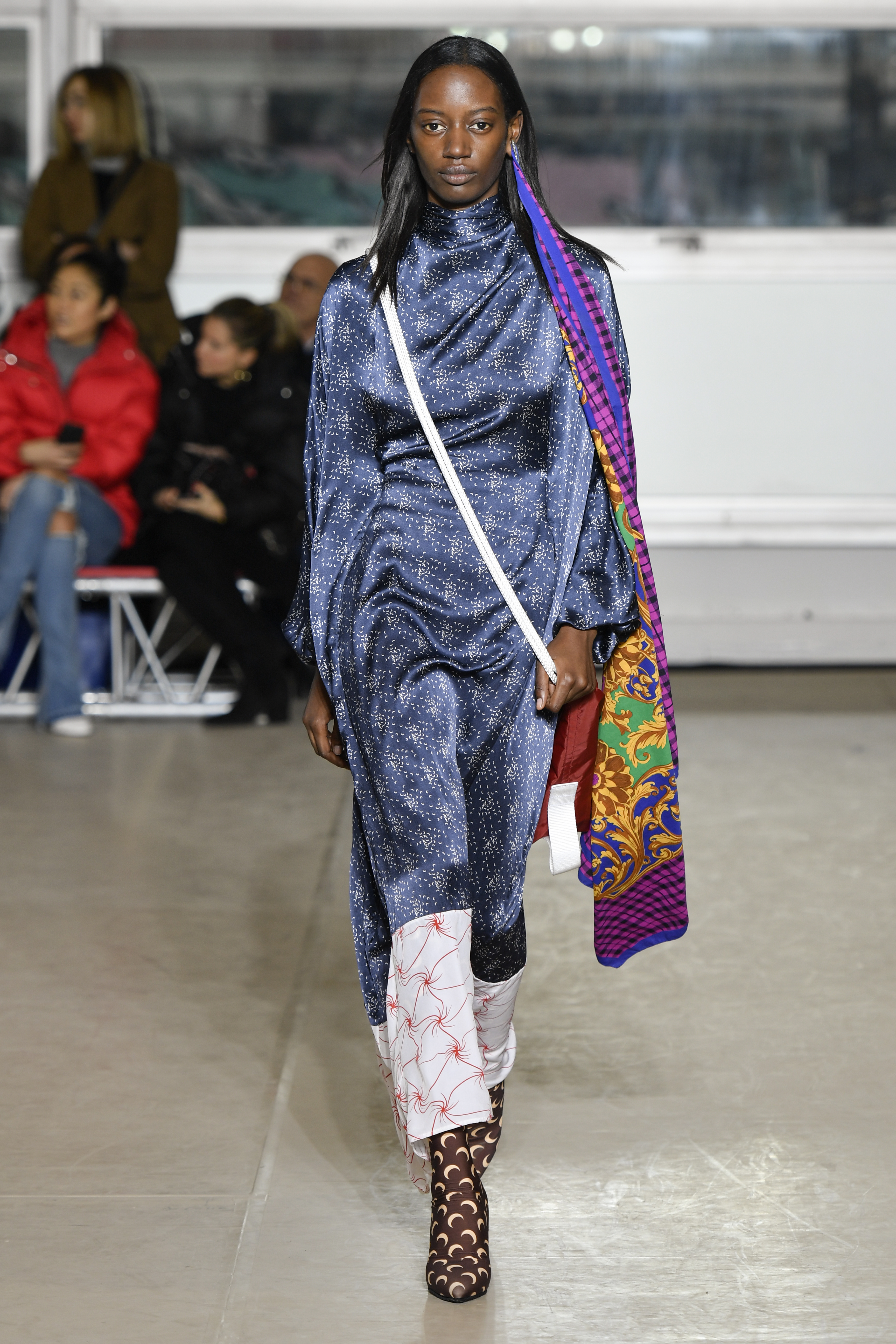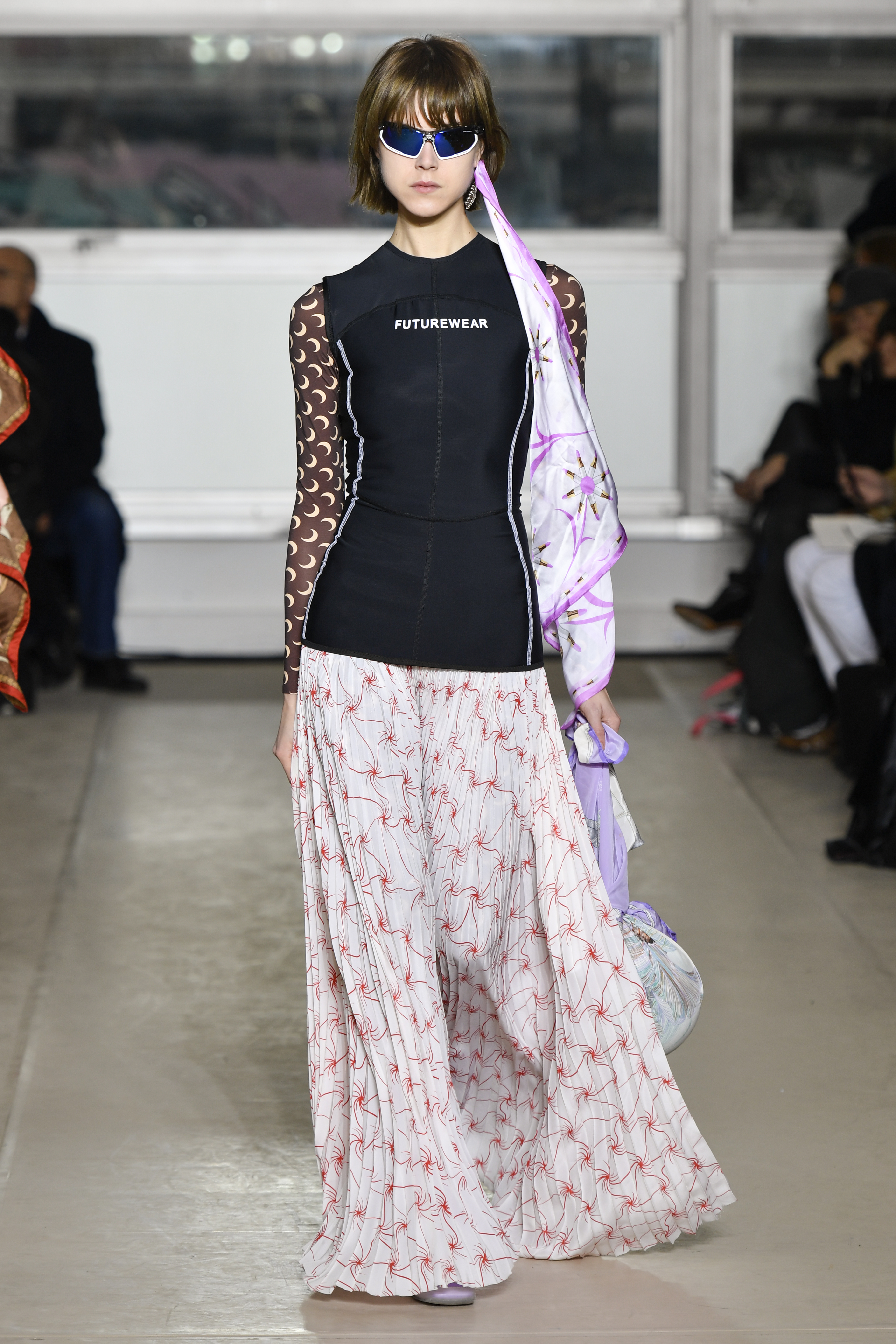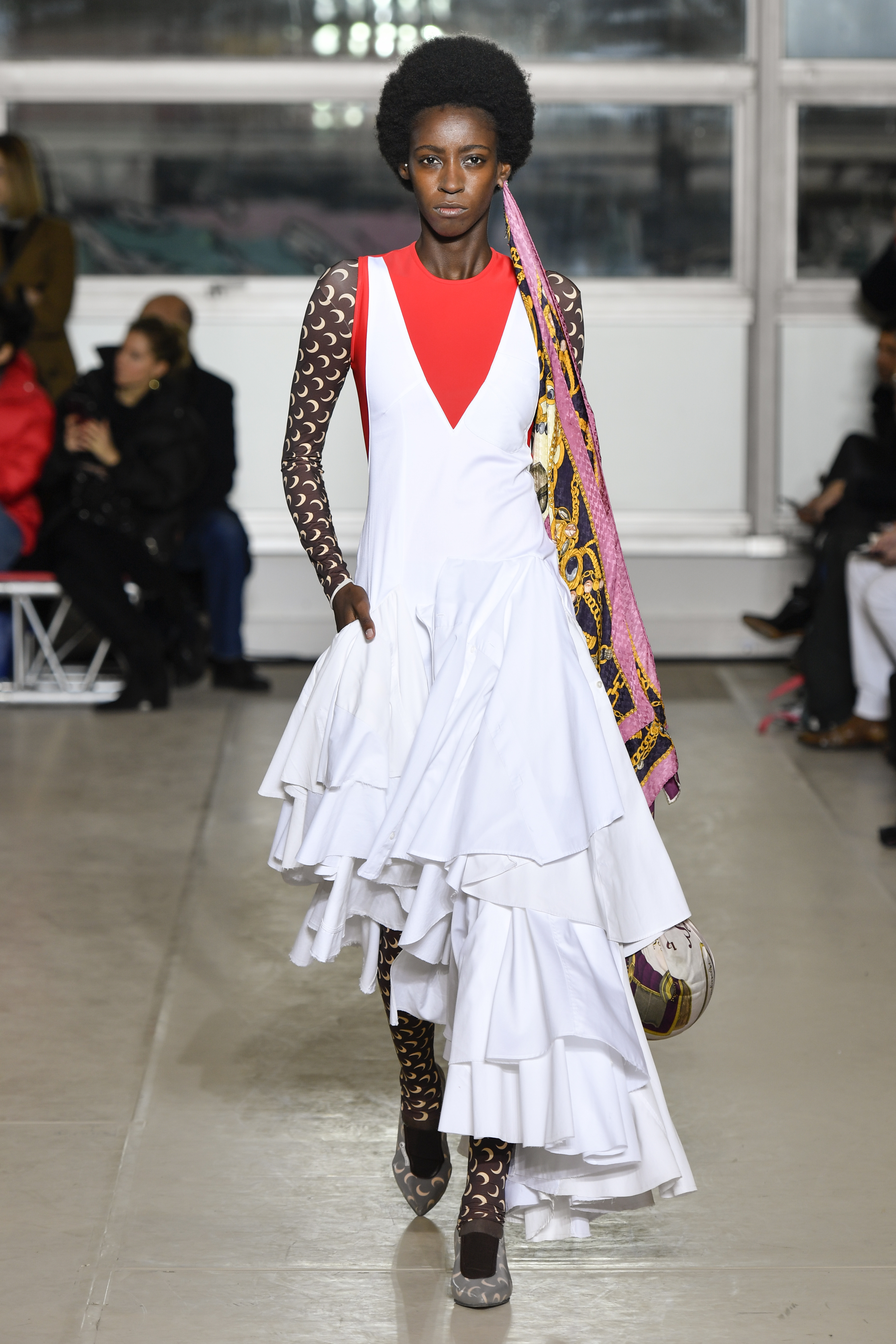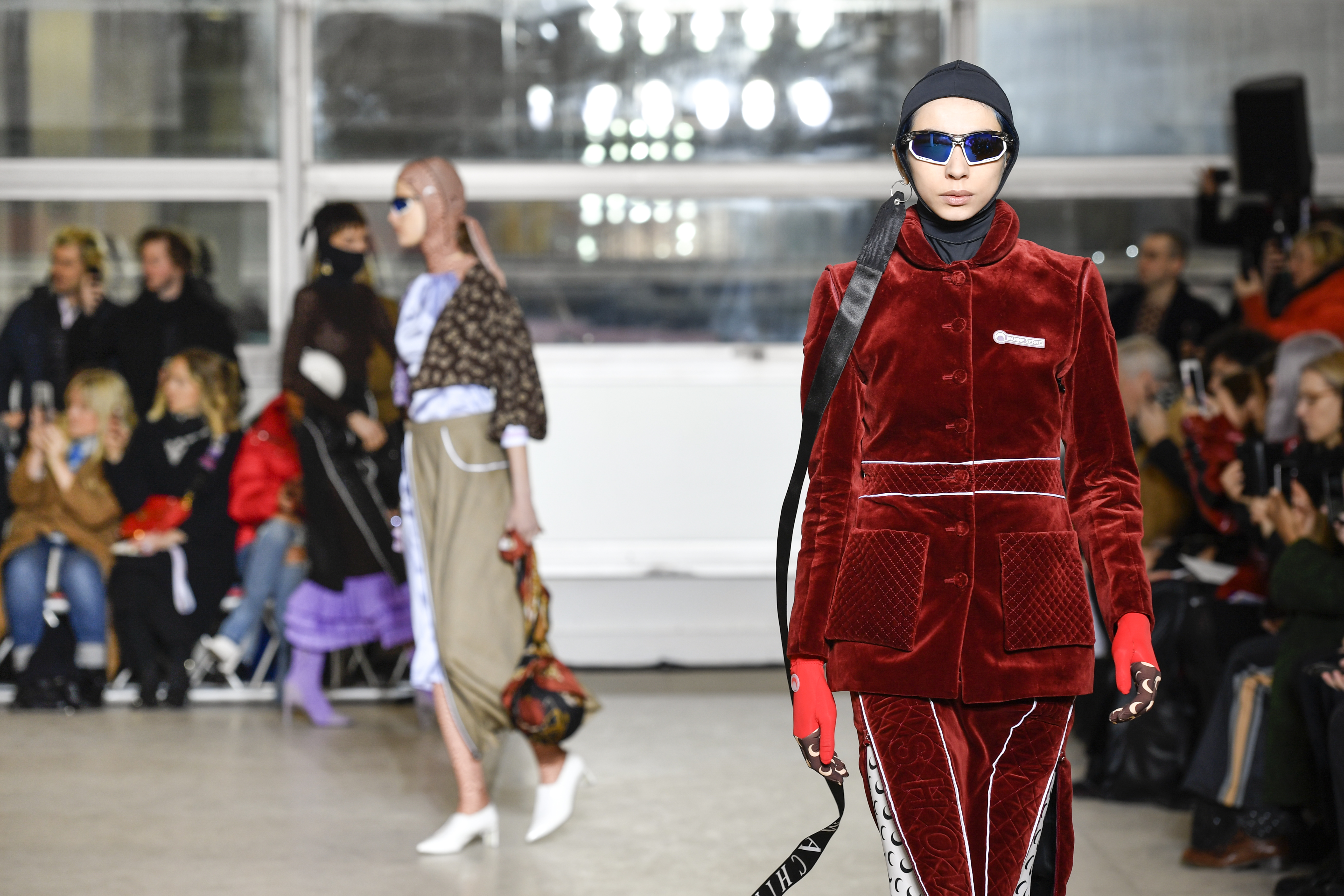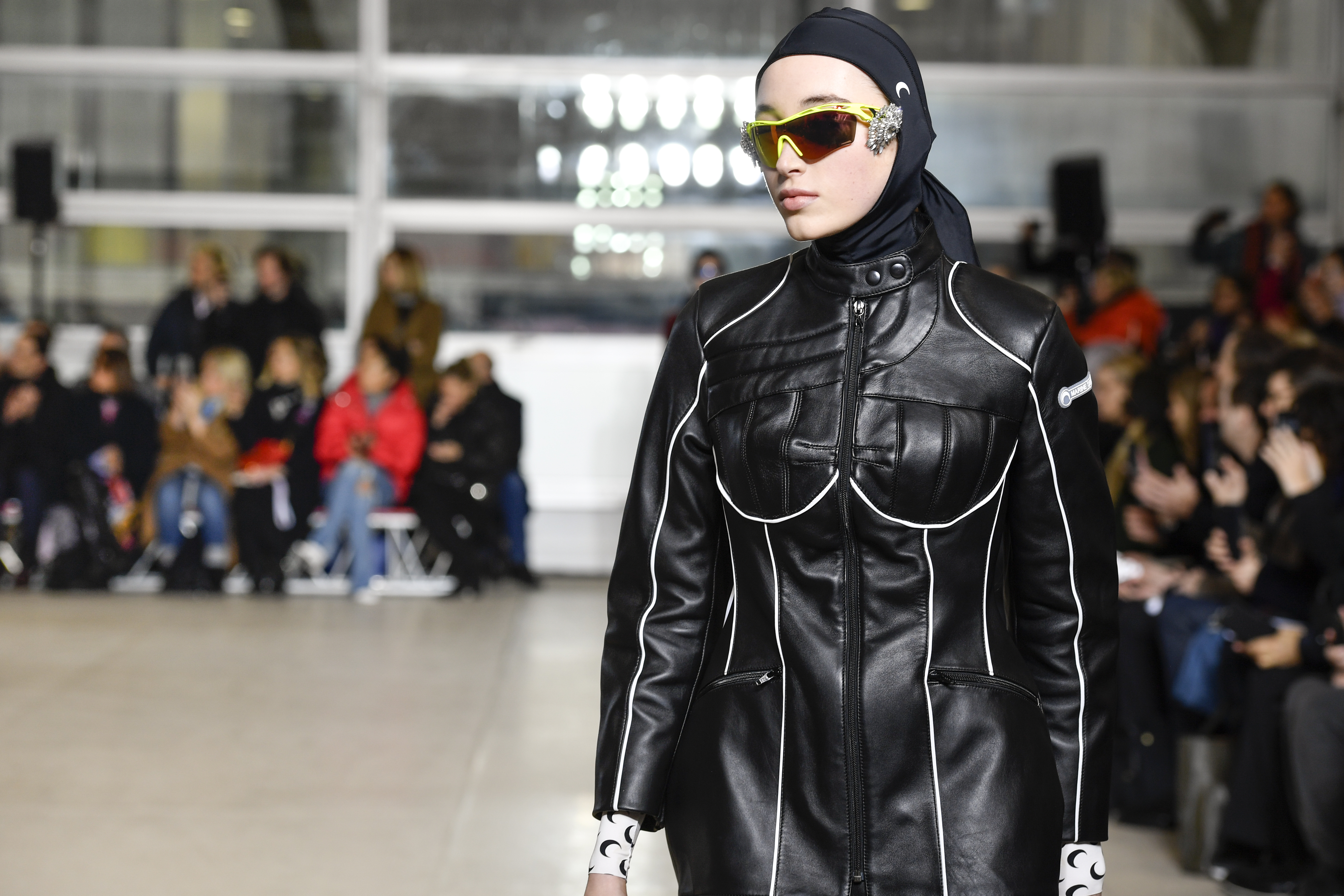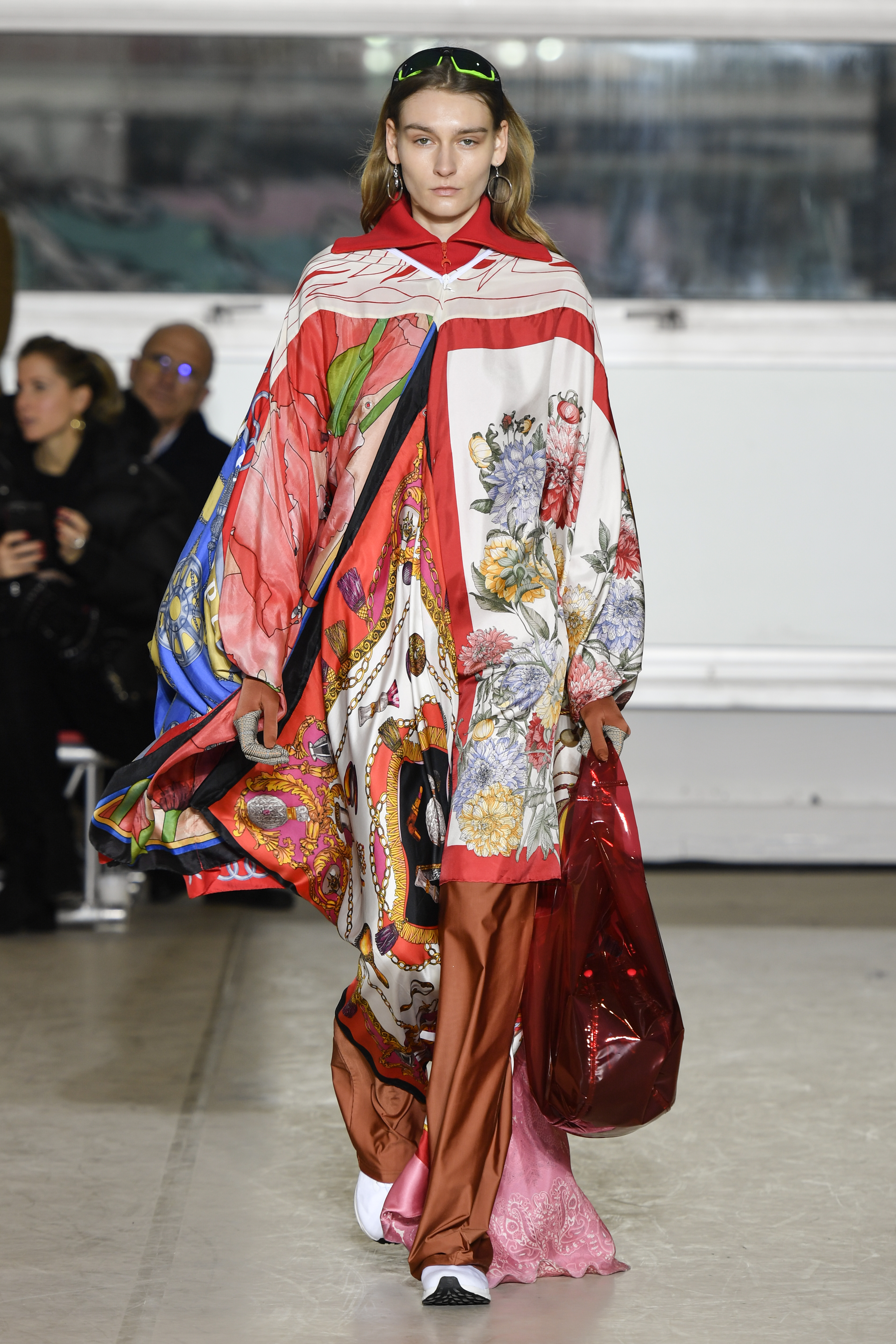 Credits
---
Photography Mitchell Sams
This article originally appeared on i-D UK.