meet the jeweller crafting boob rings and vagina earrings for iwd
Maripossa's new collection, designed to reflect diversity in beauty and give back to the community, is captured by Prue Stent and Honey Long.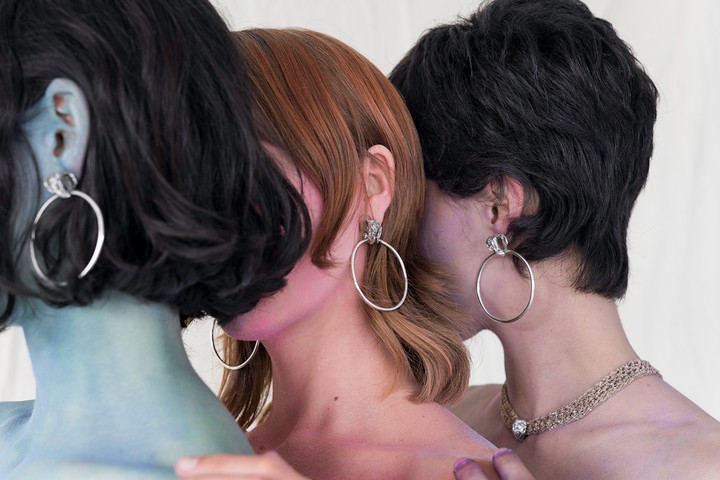 Image by Prue Stent and Honey Long
It's International Women's Day and to celebrate, Melbourne jewellery label Maripossa - a go-to for style-hunters like Rihanna, Georgia May Jagger, Kimbra and Anja Rubik - has teamed up with the Australian UN Women National Committee on a collection of one-off handmade pieces. Created to reflect different shapes, skin tones and areola colours, the gold and silver earrings, rings and pendants are all inspired by the body. Think boob rings in three cup sizes, vagina earrings and diamond-set nipples for starters.

Designer Lauren Besser, who has pledged to donate a percentage of each piece sold to the UN cause explained, "my intention with this collection...is to present another way to support women and girls worldwide...I wanted to offer a real way to help improve the lives of the most vulnerable of women. She added, "My hope is that all females will have equal opportunity for education and financial independence, and live lives free from the fear of violence and sexual assault."
To see more of the collection, which has been captured in a colourful campaign by creative dream team Prue Stent and Honey Long, head here.