why the nspcc cutting ties with munroe bergdorf is so concerning for trans youth
The model and activist was recently let go as a spokesperson for the charity's current LGBTQ campaign.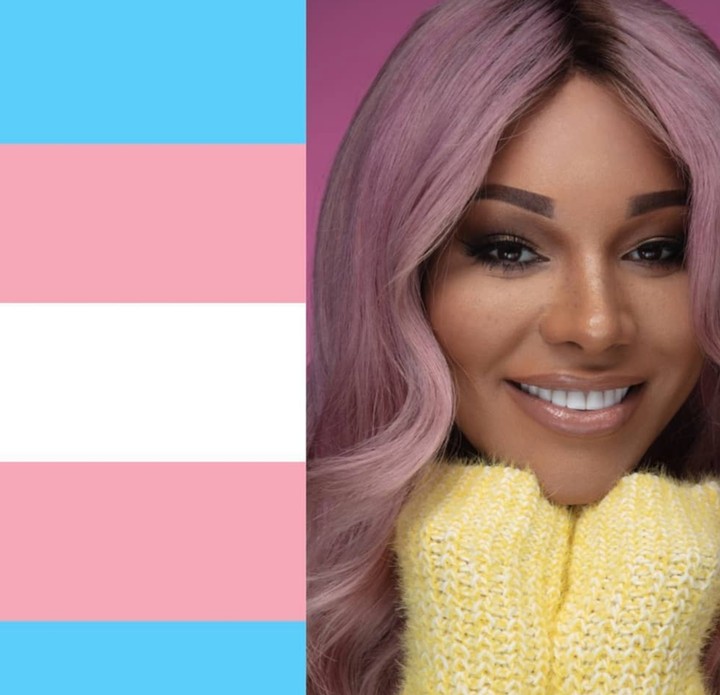 Munroe Bergdorf has found herself at the centre of a "transphobic hate campaign" after children's charity the NSPCC bowed under the pressure of anti-trans lobbyists and campaigners and severed ties with the model and activist.
Munroe had been working with the charity on their recent Childline campaign, which has a focus on supporting LGBTQ children. However, the 31-year-old's involvement was criticised by certain groups on social media, with anti-trans journalist and campaigner Janice Turner tweeting that the charity had "hired a porn model as a Childline ambassador". Turner then questioned whether such a decision was worth people cancelling their donations to the charity.
In a statement, the NSPCC said that Munroe had "at no point... been an Ambassador for the charity" and that while she had been supporting Childline's LGBTQ campaign, she would "have no ongoing relationship with Childline or the NSPCC" going forward.
In her own statement, Monroe said that she had never made pornography in her life. Indeed, the supposed pornographic material that Turner was referring to in her initial tweet was a shoot for the magazine Playboy. These pictures, which are in no way pornographic, were accompanied by an interview in which she talked openly about her mental health and about the challenges faced by transgender women of colour.
In her own statement, Munroe shared how sad and disappointed she was over the NSPCC's decision, especially given the current climate in the UK where parents, MPs and educators have been protesting LGBTQ inclusion in Sex and Relationship Education lessons. "My role with Childline was not paid," she wrote. "I accepted their request to become their first LGBT+ campaigner because I care about the wellbeing of LGBT+ kids, but especially trans kids who are consistently targeted by British media outlets."
Indeed, this latest furore follows a campaign last year to halt lottery funding for the transgender children's charity Mermaids. Those campaigners, which includes Turner, who wrote a hit piece on the charity for The Times, suggested that Mermaids were facilitating and forcing children into gender reassignment, taking hormones and generally aiding transitions. (This is not the case. Rather, Mermaids provides information and support for trans and gender variant children and their families.) Nevertheless, the noise was loud enough for Big Lottery to reassess their £500,000 grant to the charity. They have since announced that they would be providing Mermaids with funding.
It also comes as the NSPCC released their own figures suggesting a crisis among young LGBTQ people in the UK. In the past 12 months, the charity say, more than 6000 children and young people received counselling sessions with Childline regarding issues of gender identity and sexuality, an average of 16 per day. Of that number, 409 were for children under the age of 11, while 12 to 15 year olds were the most common group to contact the charity, with many calling because of bullying and issues with their mental health. There was also an 80% rise in the number of views to Childline's gender identity website.
According to the BBC, while the charity has not explicitly explained why they decided to drop Munroe as part of their campaign, trustees received "transphobic letters" after her involvement was announced. However, given their own figures and the heightened tensions regarding LGBTQ issues in schools in the UK, it's concerning is that the NSPCC would so quickly bow to pressure from anti-trans campaigners.
But whether there is a huge number of trans-hostile activists online is not as clear as it first seems. In an illuminating Twitter thread, user @mimmymum broke down how alleged troll accounts, official looking but non-existent organisations, the support of legitimate journalists like Janice Turner and the misguided conflation of social media engagement with public consensus lead to the NSPCC's decision.
In detail, @mimmymum dived into the incongruity between the follower patterns of users who engaged with these groups and the subjects that the groups purportedly supported. They found that despite accounts like Safe Schools UK, Woman's Place UK, Fair Play Women and Transgender Trend claiming their interests were women's welfare, children and mental health, the common thread with all groups was that their followers engaged with other anti-trans campaigners and accounts. This could indicate that while there's a lot of noise online, the anti-trans lobby is actually rather small and, instead, is just a loud echo-chamber.
There are other aspects of Munroe's dismissal from the NSPCC's campaign to unpack, too. Firstly, there's a double standard. Other models who have done "raunchy" photoshoots, specifically Abbey Clancy and Melinda Messenger, have been spokespeople for Childline in the past without retribution. Both those models, it's worth noting, are cis and white. Likewise, Turner's comments and the furore about Munroe's appearance in Playboy stinks of misogyny, while also demonising sex workers like porn performers.
In a 2017 report, LGBTQ charity Stonewall discovered that four out of five trans young people had self-harmed, while over 45% had attempted to take their own life. These figures come as Stonewall report a rise in anti-LGBTQ hate crimes in the UK, while in the United States there's an epidemic of trans women of colour being murdered. Given these shocking figures, it's no wonder the LGBTQ young people are in crisis. What's disappointing is that the very organisations who are supposed to be providing support for LGBTQ youth seem to be turning their backs on them.