Photography Neva Weirko. Styling Bobby Bowen.
this futuristic, genderless label is uniform for the nighttime
"Minimal, industrial, and funky…" Spencer Badu talks us through his Toronto-based brand and its techno-influenced new collection.
Photography Neva Weirko. Styling Bobby Bowen.
This article originally appeared on i-D UK.
When asked about the importance of fusing fashion with music as a designer, 26-year-old Spencer Badu has perhaps the best answer imaginable. "The right outfit and the right song on a night out can make you feel like a god... and I love that feeling." It's what inspired him to host a packed-out party at Paris Fashion Week a few weeks back, bringing together his community of friends and fans. "The event gives us a platform to build our community, people that share the same values as us and like what we do," he says. "Music is a form of escapism and a platform for the artist to voice their opinion or views, and fashion is exactly the same."
With his latest collection -- Underground Resistance, inspired by the Detroit techno scene -- it's impossible not to see how this symbiotic relationship between his two passions manifests itself. There isn't a single piece throughout that isn't night-out appropriate. "Minimal, industrial, futuristic and funky... that was the foundation of the collection. I was interested in creating staples for the nighttime."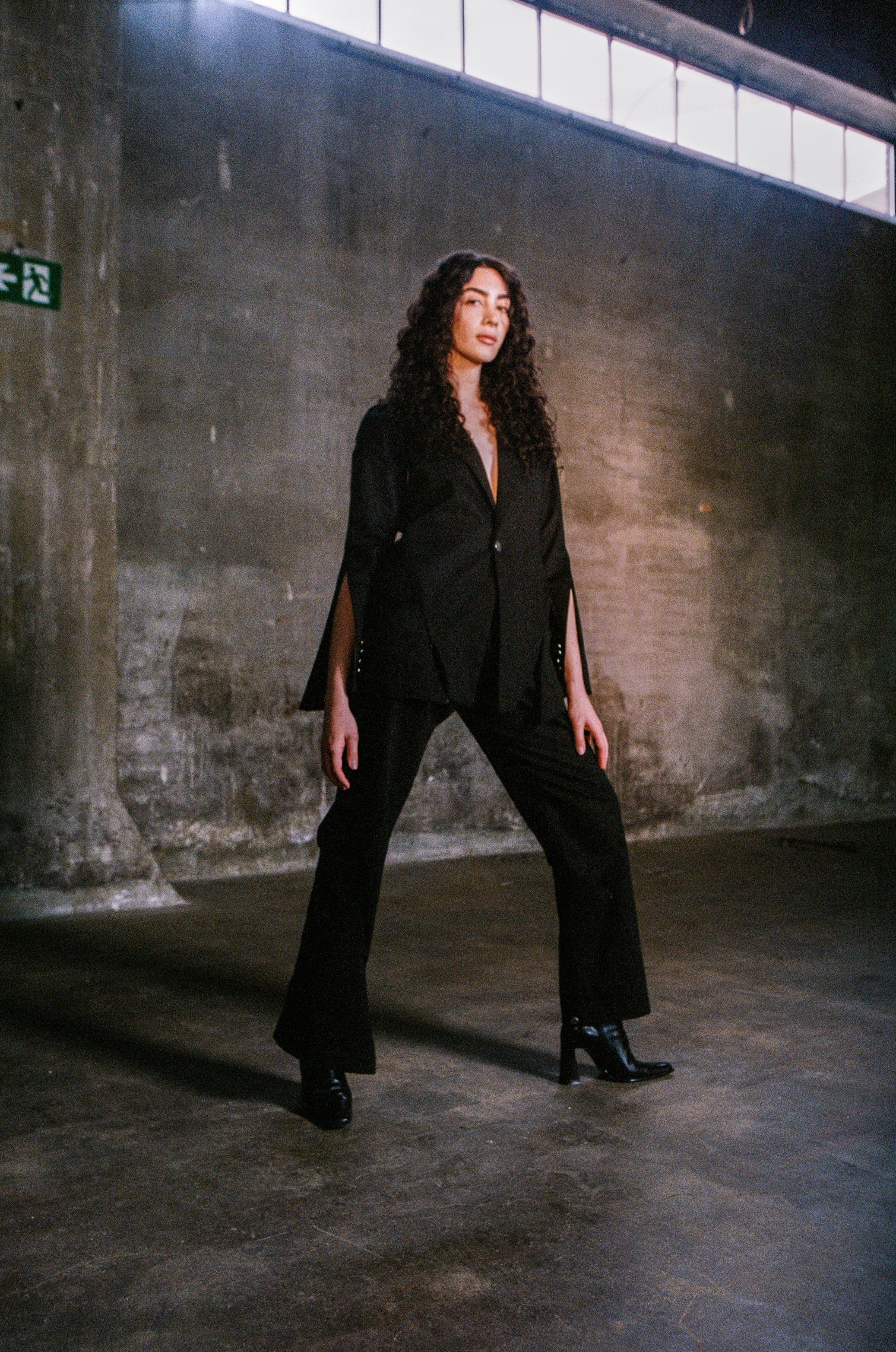 Based in Toronto, where he was born and raised, the label is about four years old. After leaving school, Spencer studied at fashion at Olds College in Calgary, Alberta for two years, majoring in Apparel Technology with a focus on womenswear. As is the case with many Canadian colleges, the course was very technical, giving him a solid foundation in pattern-drafting, dress-making and tailoring. "I knew I wanted to be a designer at about 13 or 14," Spencer says. "I had a lot of creative energy going on at that age, there were things I did when I was young like painting clothes, designing graphics and colour coordinating pre-existing logos to match a new pair of shoes… then printing that on a hoodie or a T-shirt."
As soon as he left college he returned home and began work on his eponymous label, previously referred to as SP Badu. "The scene here is growing," he says of working as a designer outside the world's main fashion capitals. "Yes, it isn't a fashion capital, we lack some of the fashion infrastructure… but there is a big interest in fashion here and there's a lot of great designers. In the past most of the fashion brands were based on womenswear and eveningwear, but things are changing and it's exciting." Does he think the space to grow at a more natural pace is an advantage or disadvantage? "It's a bit of both," Spencer says. "I think being outside of these cities gives me the advantage of focusing on myself and creating my world, as well as pacing myself, and learning how to run a business. My challenge is networking and building the brand awareness. It's harder for me to connect with buyers, stylists and press than if I was in a fashion city. But at the end of the day, I feel like good work will always speak for itself."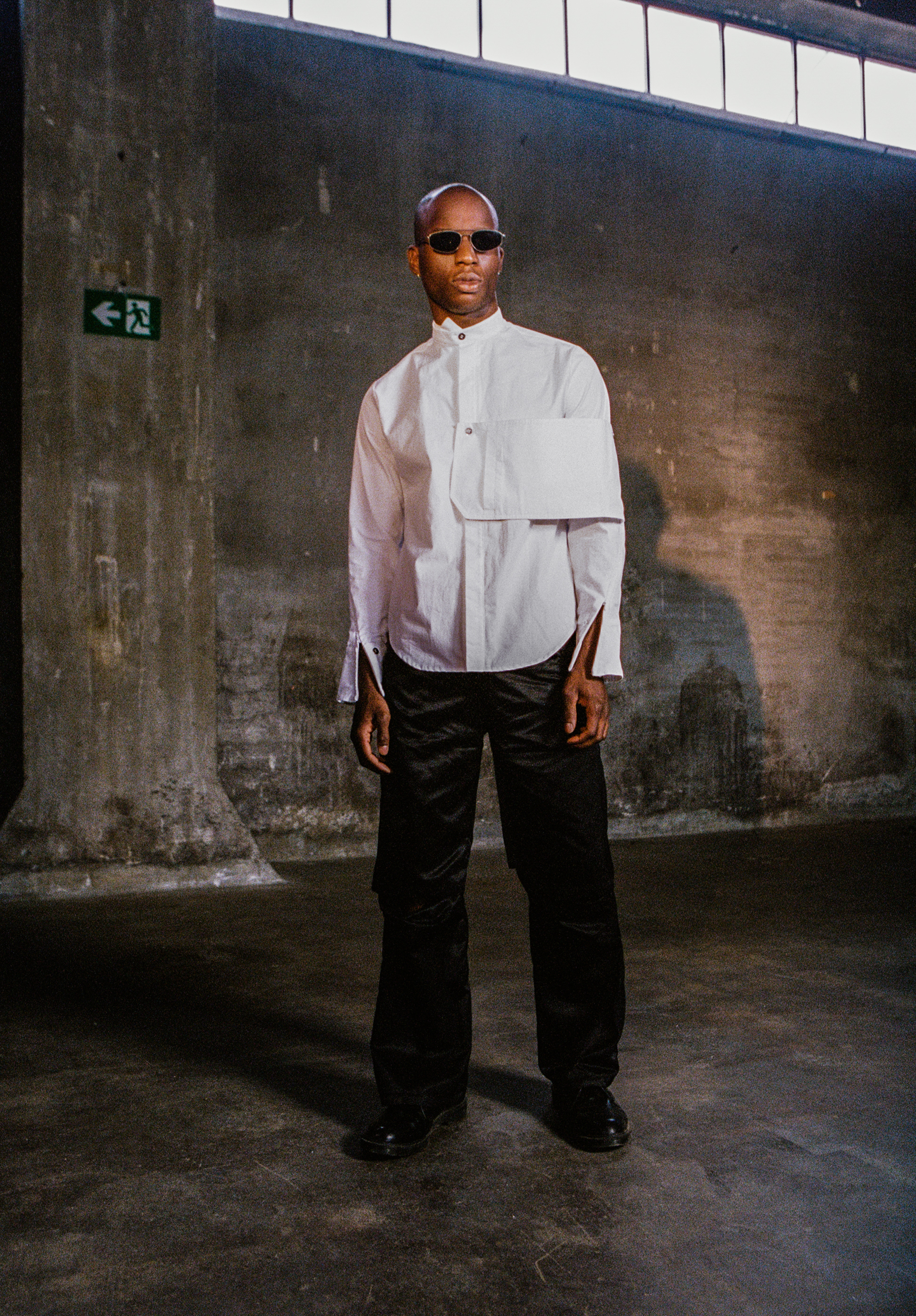 Modern, sensitive, original, each collection taps into the current zeitgeist without feeling like it adheres to passing trends. "It's a contemporary brand, based on genderless wardrobe staples," Spencer says of the brand's ethos. The colour palette is predominantly black, white, and in the case of his latest collection, the occasional jet of neon pink, with a little soft lilac for good measure. "I am obsessed with uniforms and staple garments. I look at uniforms to show shared values and goals, without looking like you are conforming. I'm really interested in futuristic reconstruction... making some of my favourite pieces more directional, genderless and conceptual. It also takes cues from sculptural design. "The shapes were inspired by Tony Smith's architecture. I love the work of sculptors Donald Judd and Henry Moore. There's always a little bit of them in each collection."
With the mostly-black colour-scheme in mind, it's no surprise to learn that Spencer's biggest inspiration from day one is the Prince of Darkness. "To this day it's always been Rick Owens," he says. "I've always admired his aesthetic, but I wanted to create my own vision. I think more than anything I admire what he has created for himself. Build an empire; a strong brand and business as well as a community that is radically inclusive, not based on hype etc. That is what I strive to do for myself, but in my own way."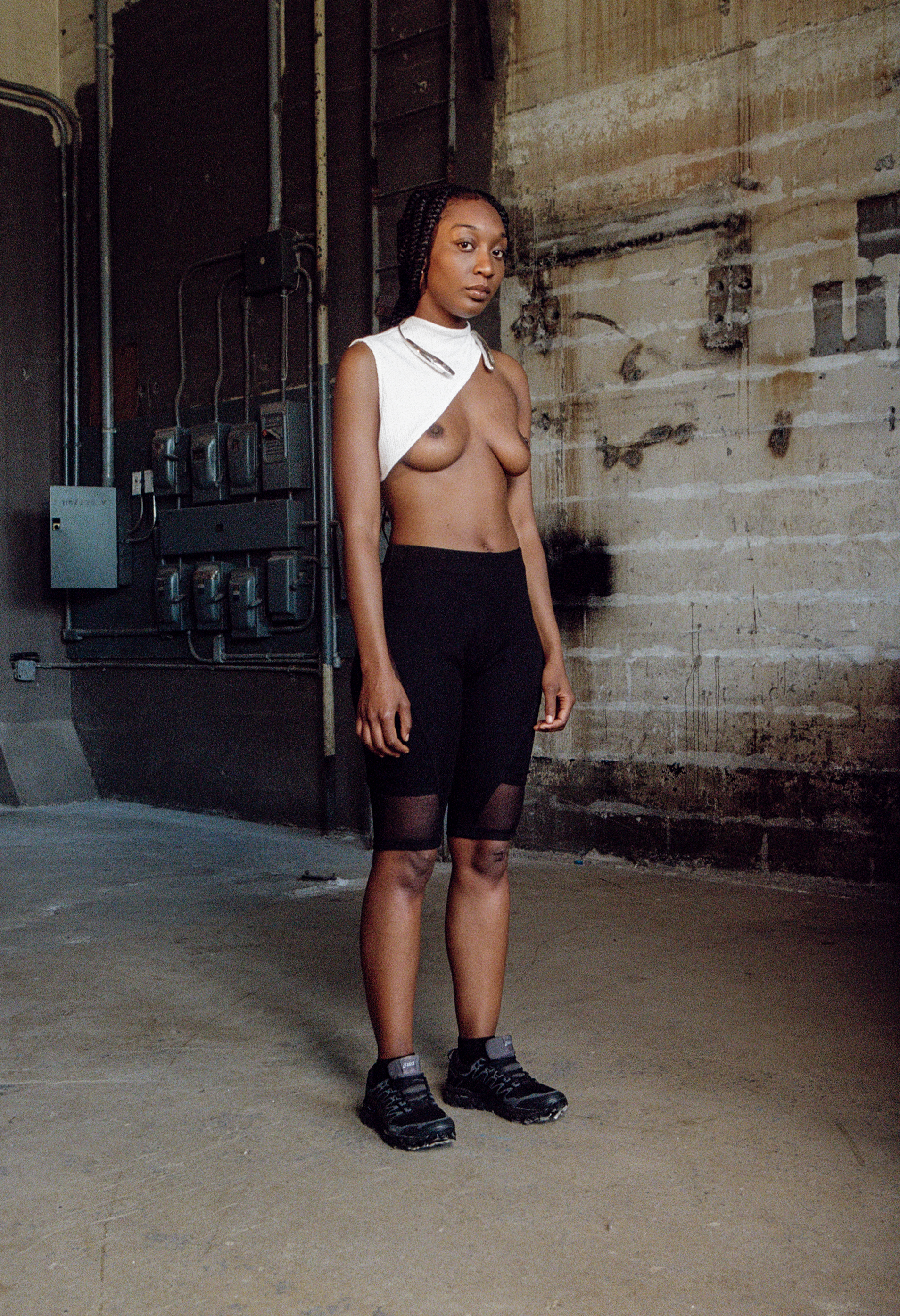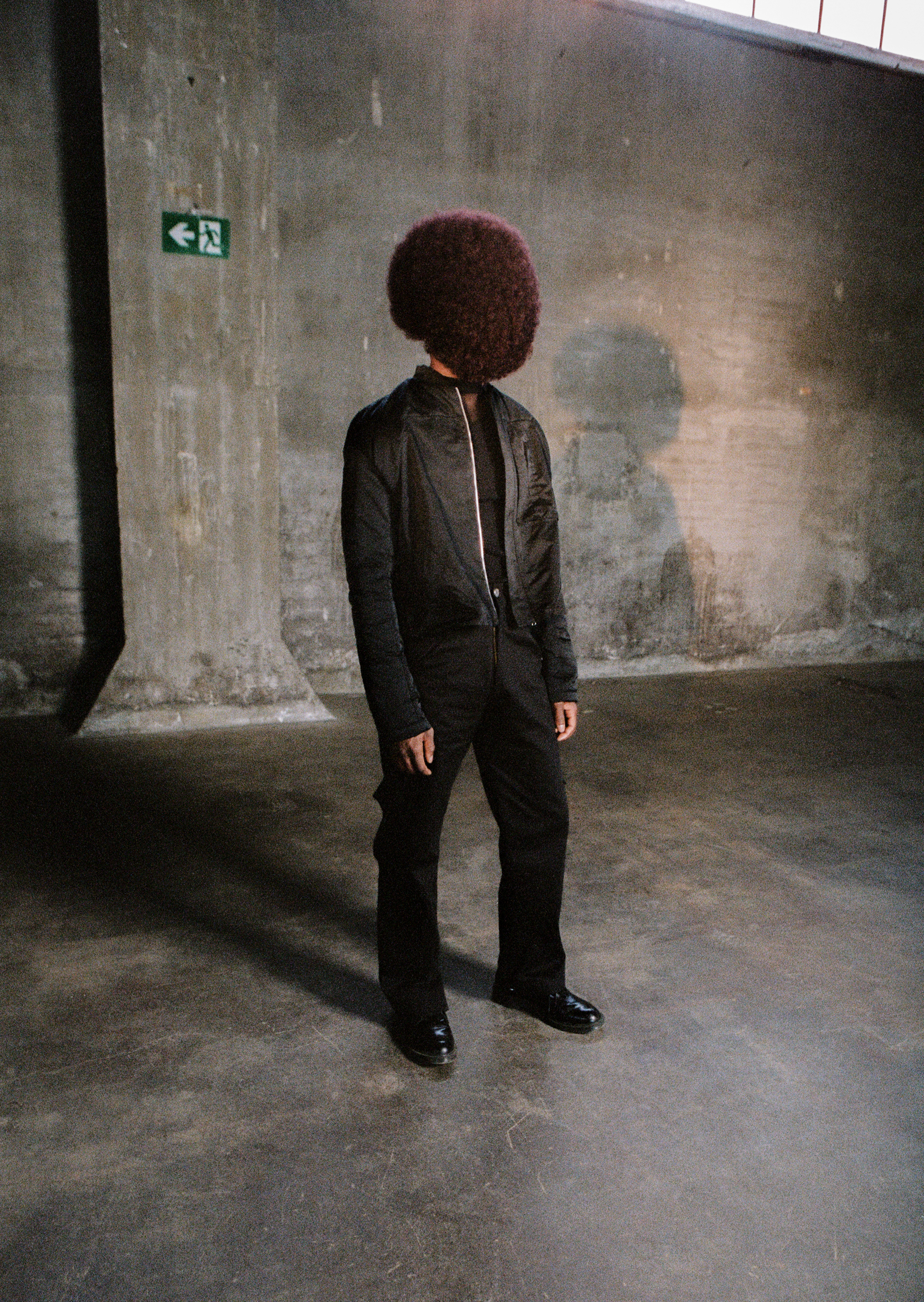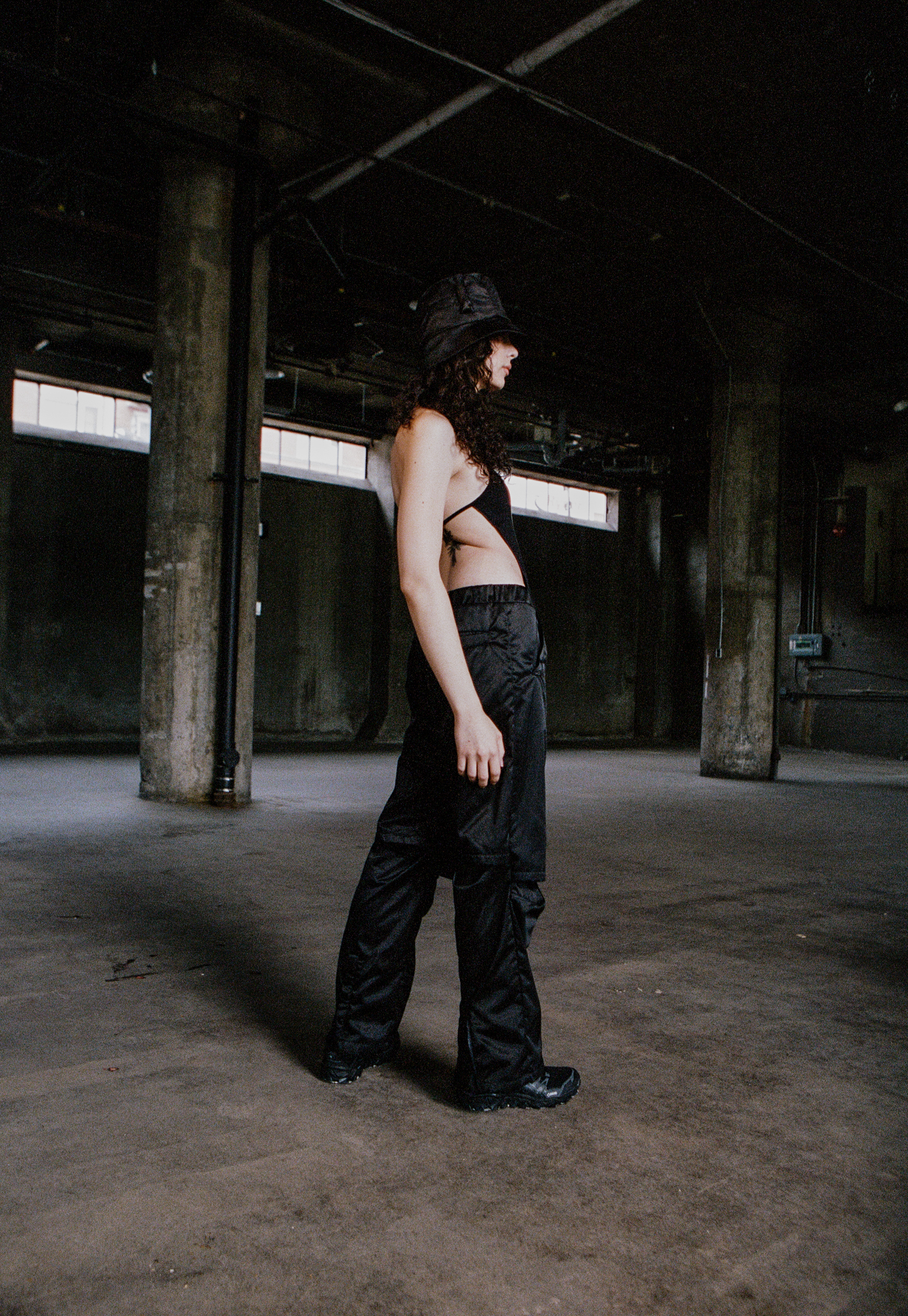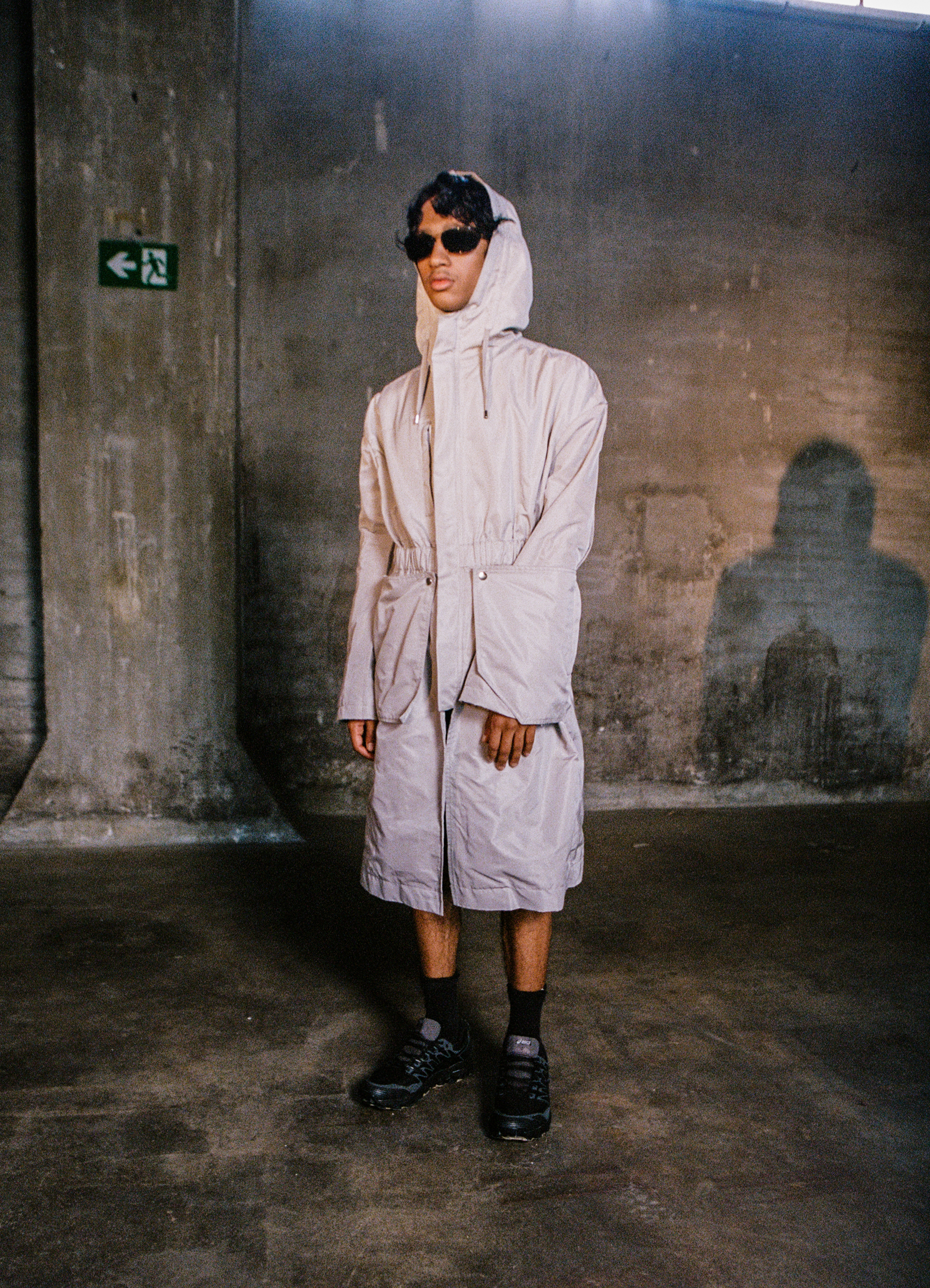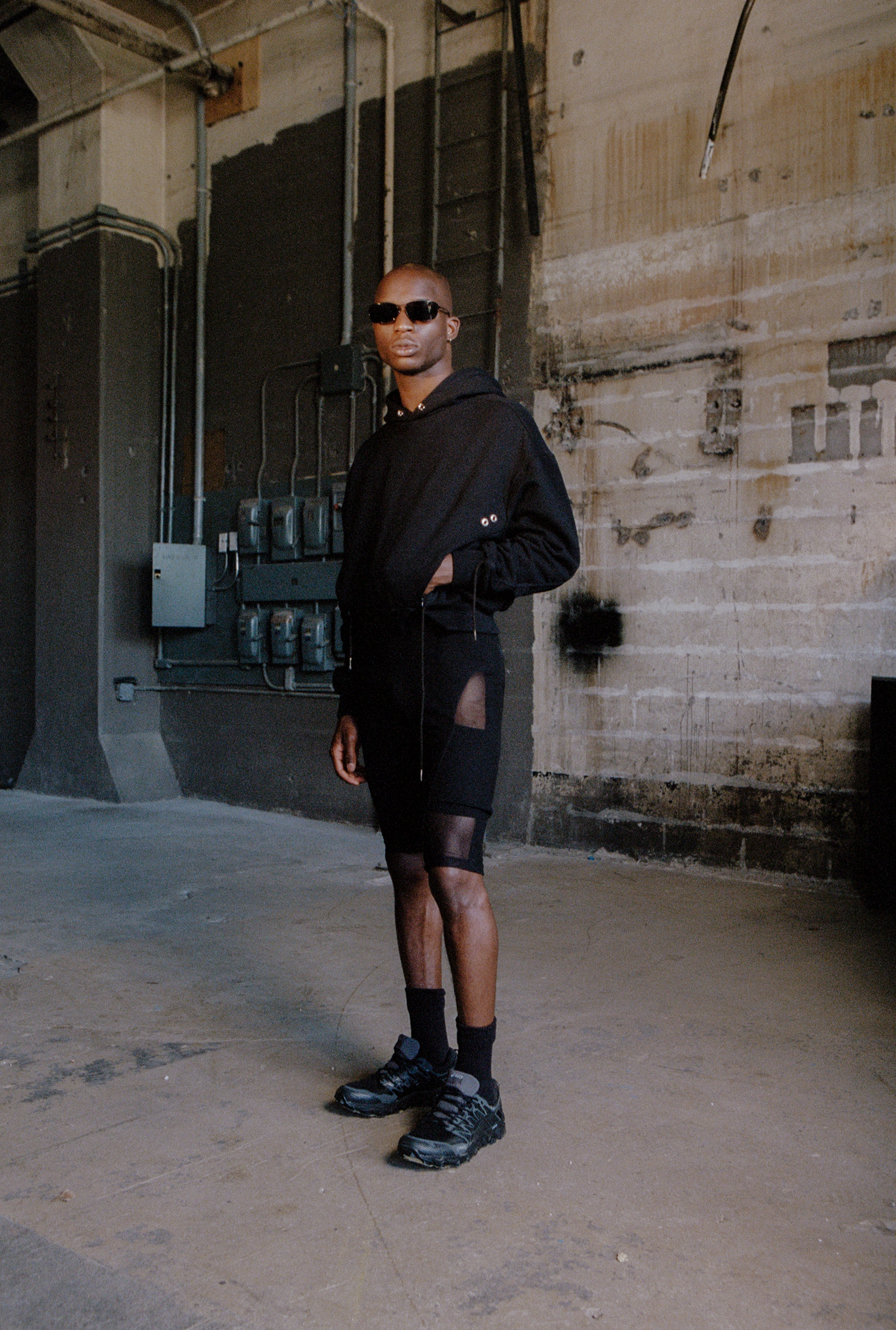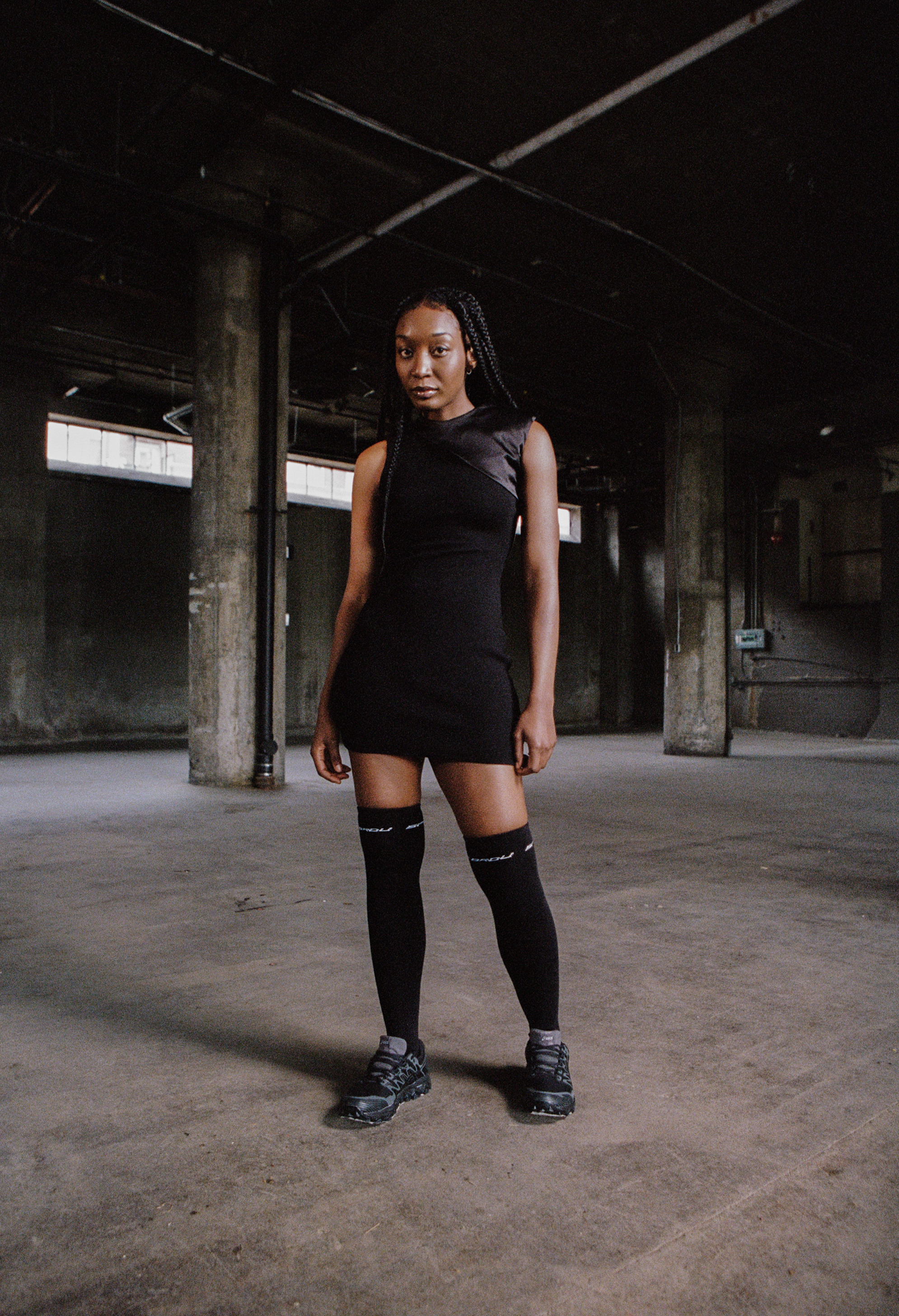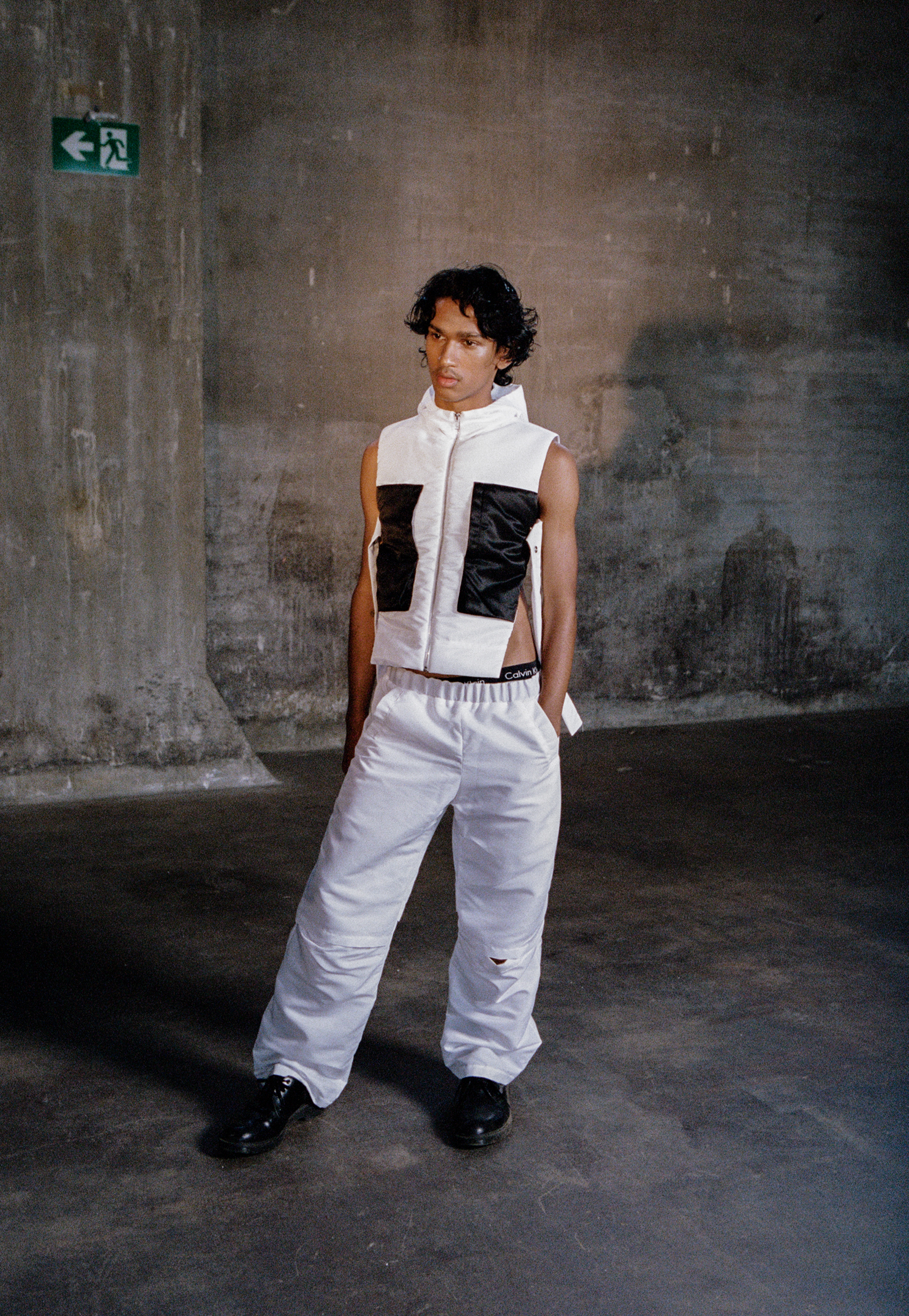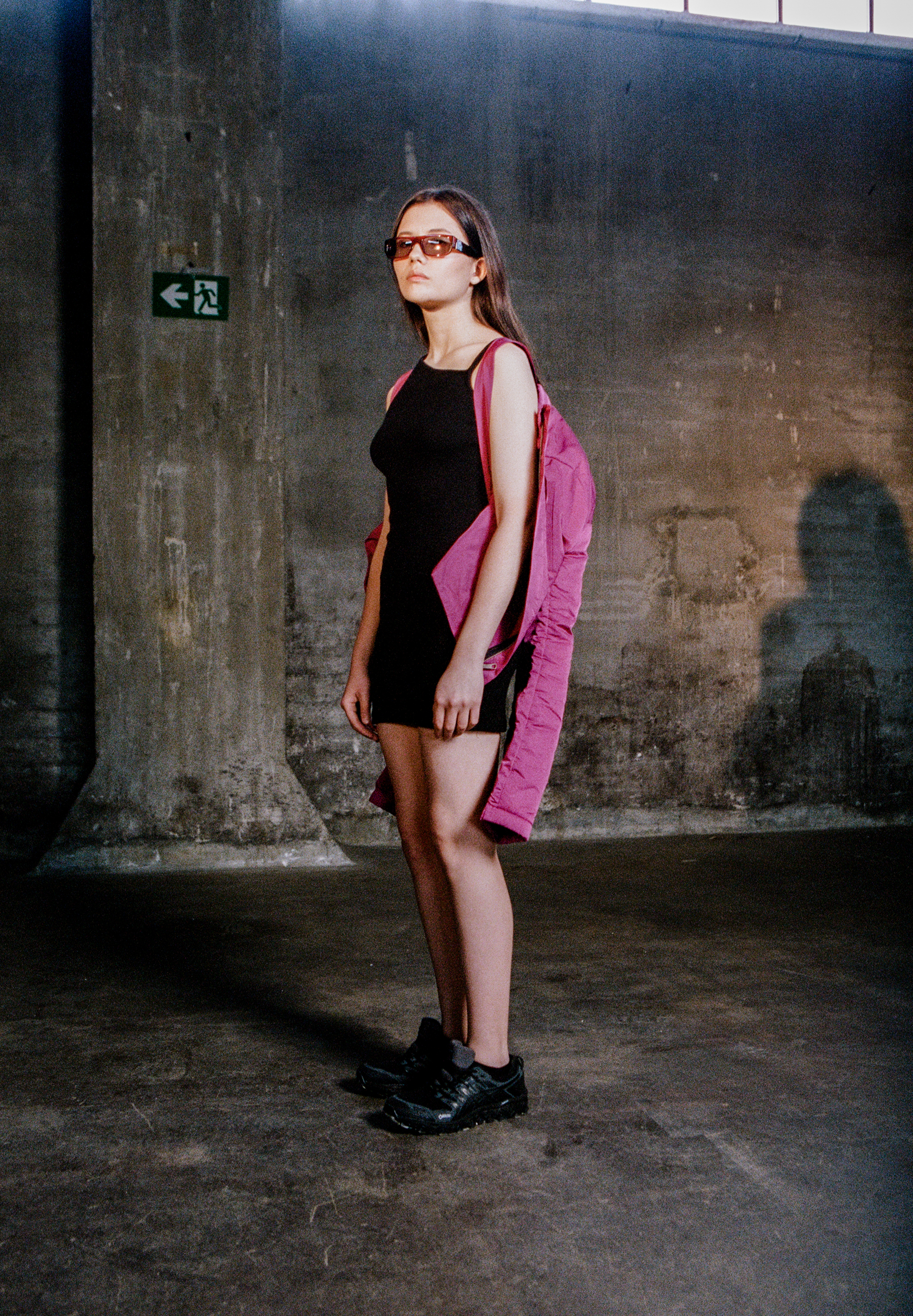 Credits
---
Photography Neva Weirko
Styling Bobby Bowen
This article originally appeared on i-D UK.