Photography Giorgia Imbrenda
a patriotic armani celebrates italy's olympic and paralympic heroes
The Emporio Armani spring/summer 20 show was closed by 20 Olympians and nine Paralympians, each sporting their new EA7 Emporio Armani uniforms for Tokyo 2020.
Photography Giorgia Imbrenda
"I am happy about this collaboration, which renews a partnership that was initiated in 2012," Giorgio Armani explained in a post-show statement. "I always find it stimulating to look for new solutions for athletes' uniforms, which must be stylishly elegant, yet also practical to use," he added. Building on the collaboration that began at the London 2012 games, Giorgio echoed the athletes' own record-breaking mentality in his smartened-up casualwear. Soundtracked by the dancefloor-filler Love Is in the Air and lit up by an il Tricolore light display, the 20 Olympic athletes and nine Paralympians of the Italian team -- each sporting their new EA7 Emporio Armani uniforms for Tokyo 2020 -- provoked high fives from many in the frow to the passing athletes.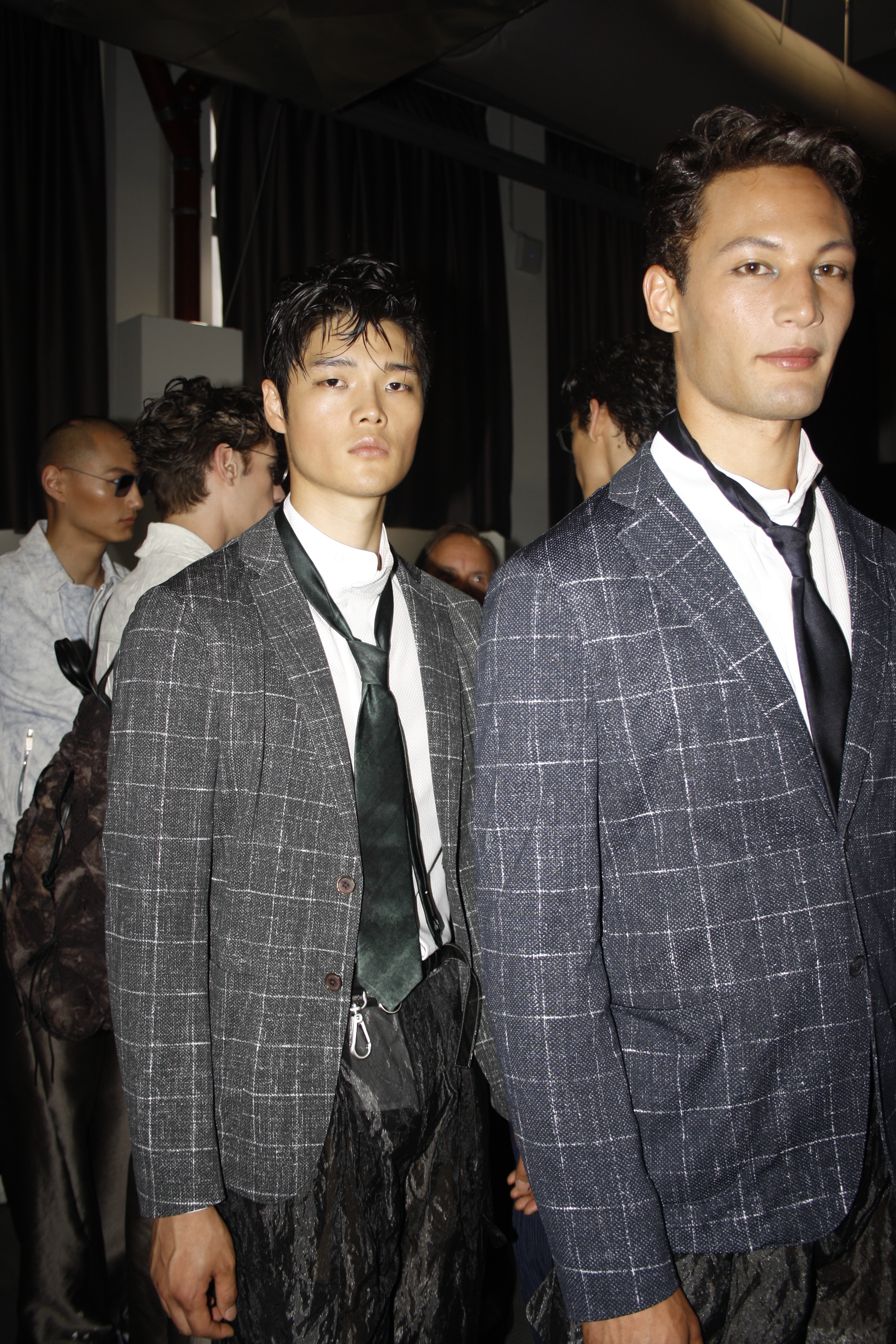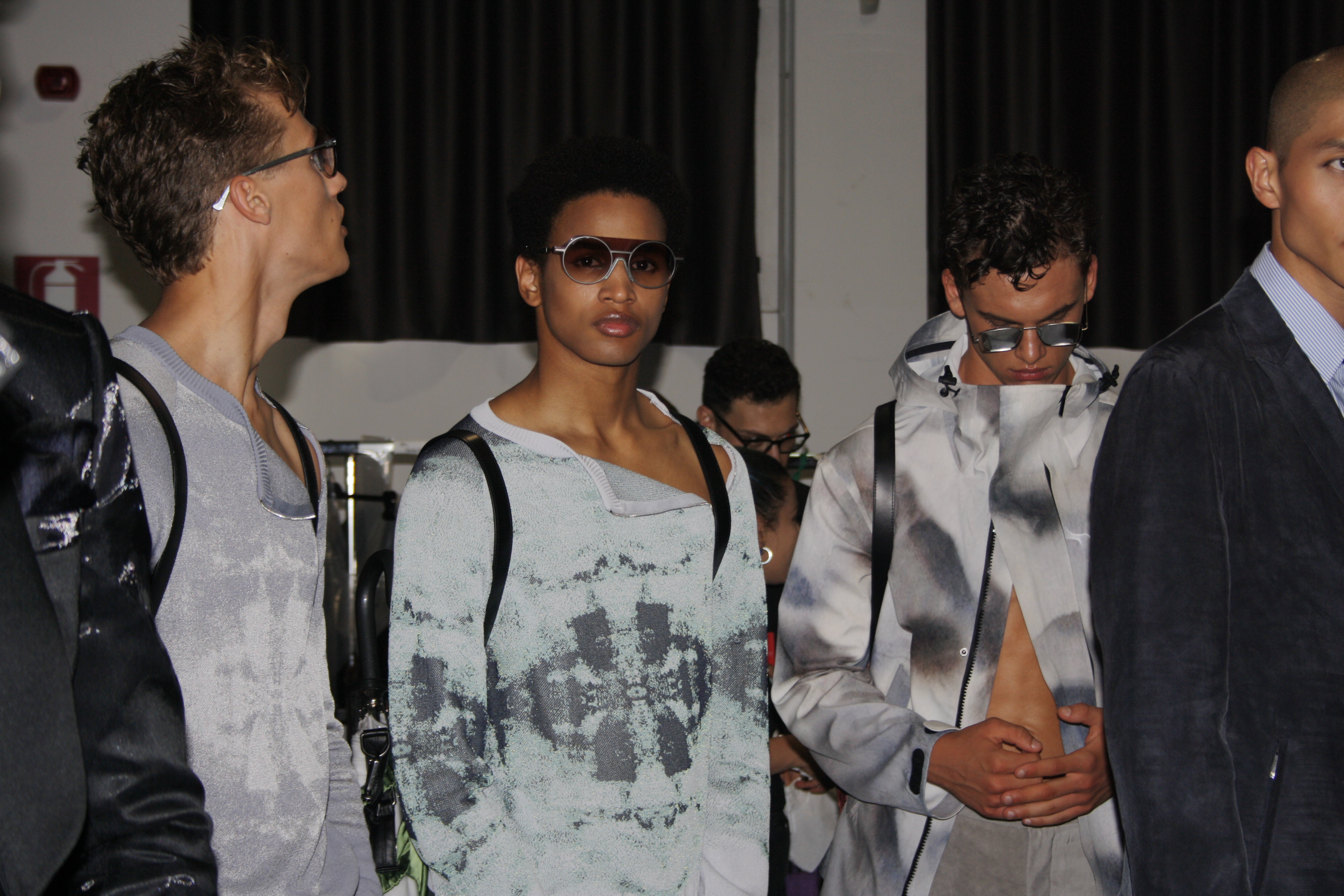 "Emporio Armani defines a repertoire of possibilities through which each and every one can tell their story in complete freedom," Giorgio explained. As he gave the Armani Teatro -- his Milan catwalk room usually used as a mini-stadium -- a minimalist makeover, the result was a more intimate show experience with cushion-clad benches replacing terraced seating and layers of clear acrylic sheeting hovering over the runway. This was a demonstration of lightness and the collection vibrated with refreshing energy as the great Italian master of relaxed tailoring enjoyed the duality of sartorialism and sportswear.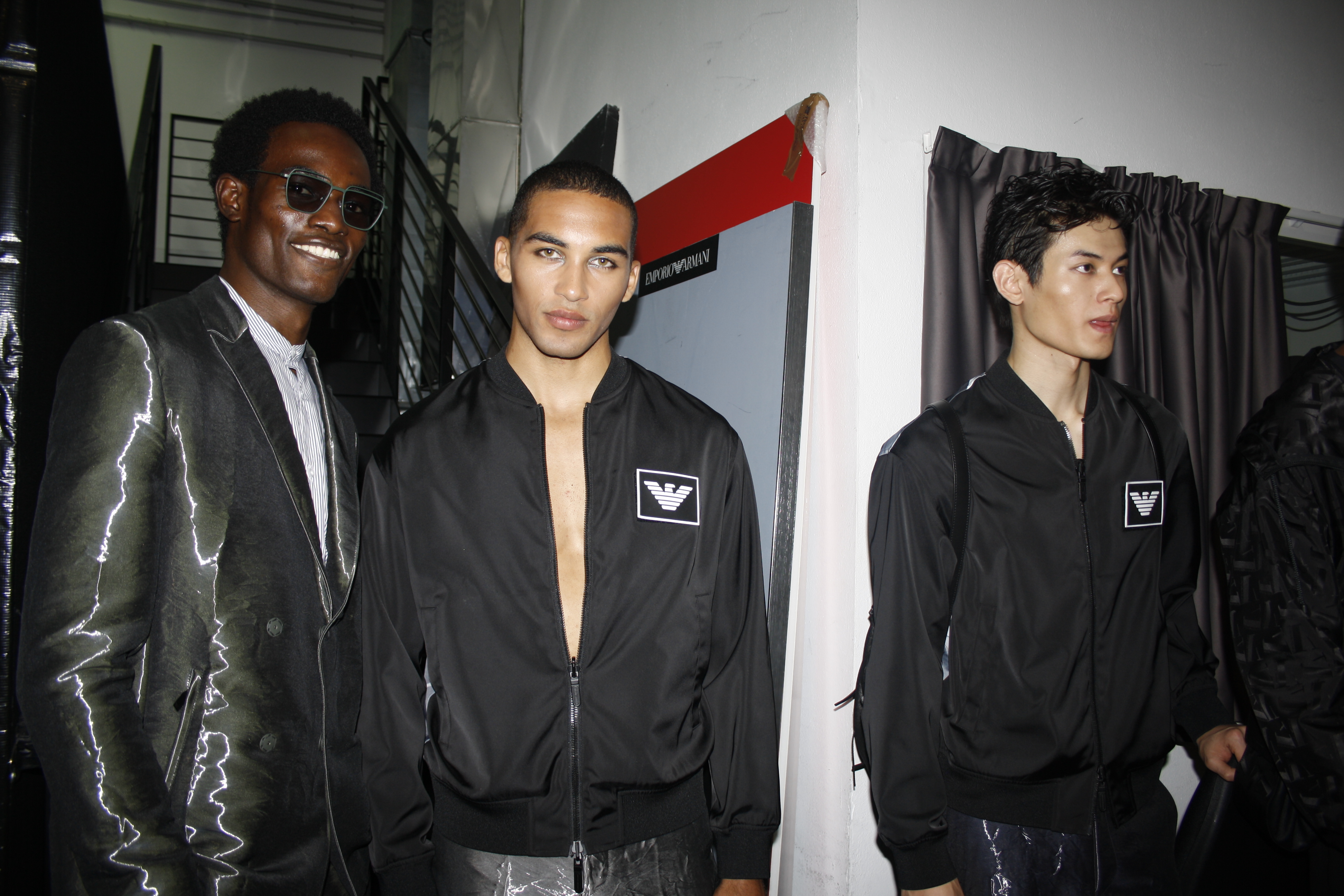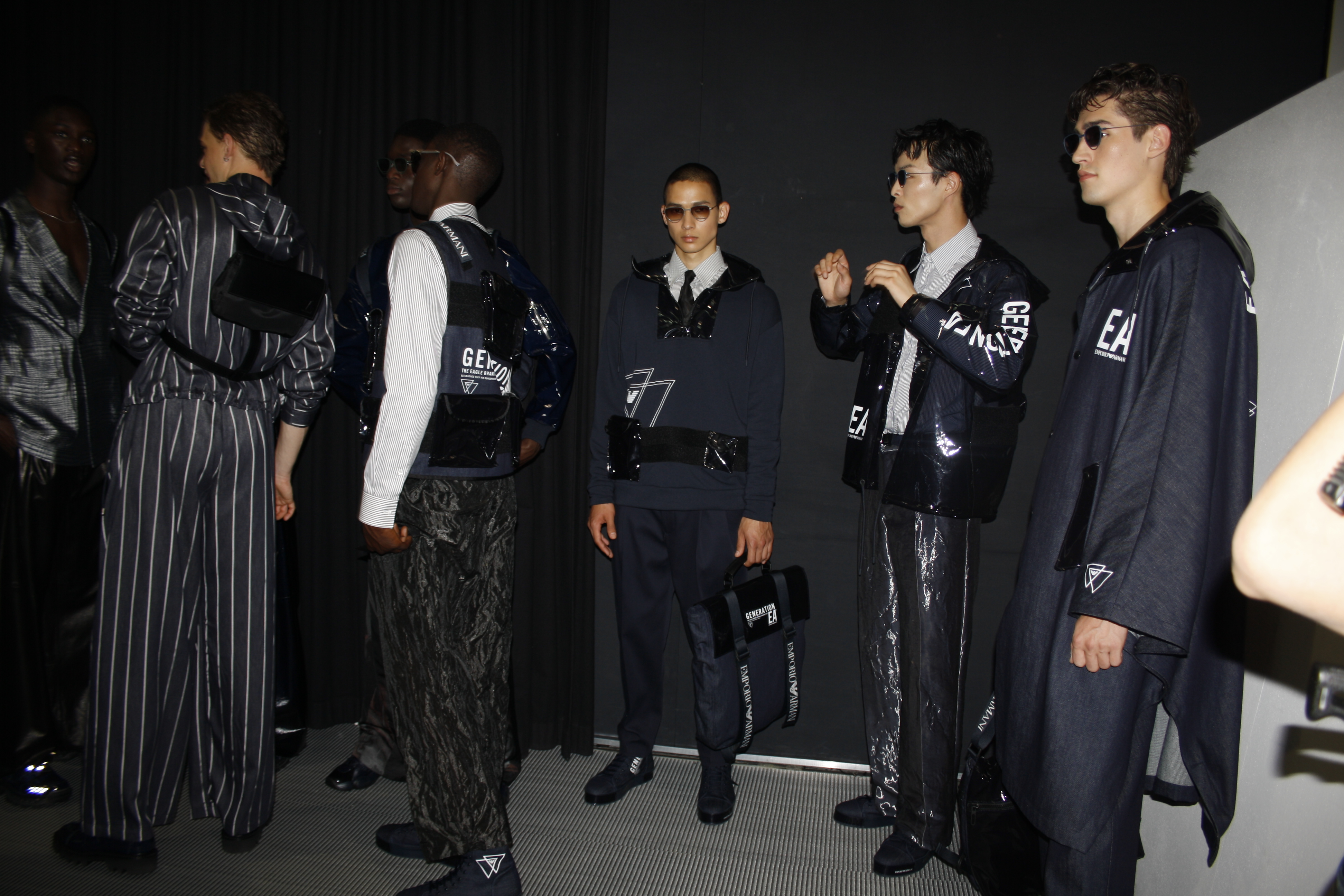 Shapes were created through a dialogue between the world of sport and the more formal one, as sportswear was interpreted in classic patterns. In some moments, shirts had drawstrings running at the hem just like sweatshirts, and washed suede tracksuits were so soft they looked almost fluid across the skin. Throughout the silhouette evolved, with unstructured single-or double-breasted jackets paired with wide palazzo and parachute pants. The narrative was dreamy yet rooted in a sense of tangibleness, just like the hopes and dreams of the athletes who closed the show.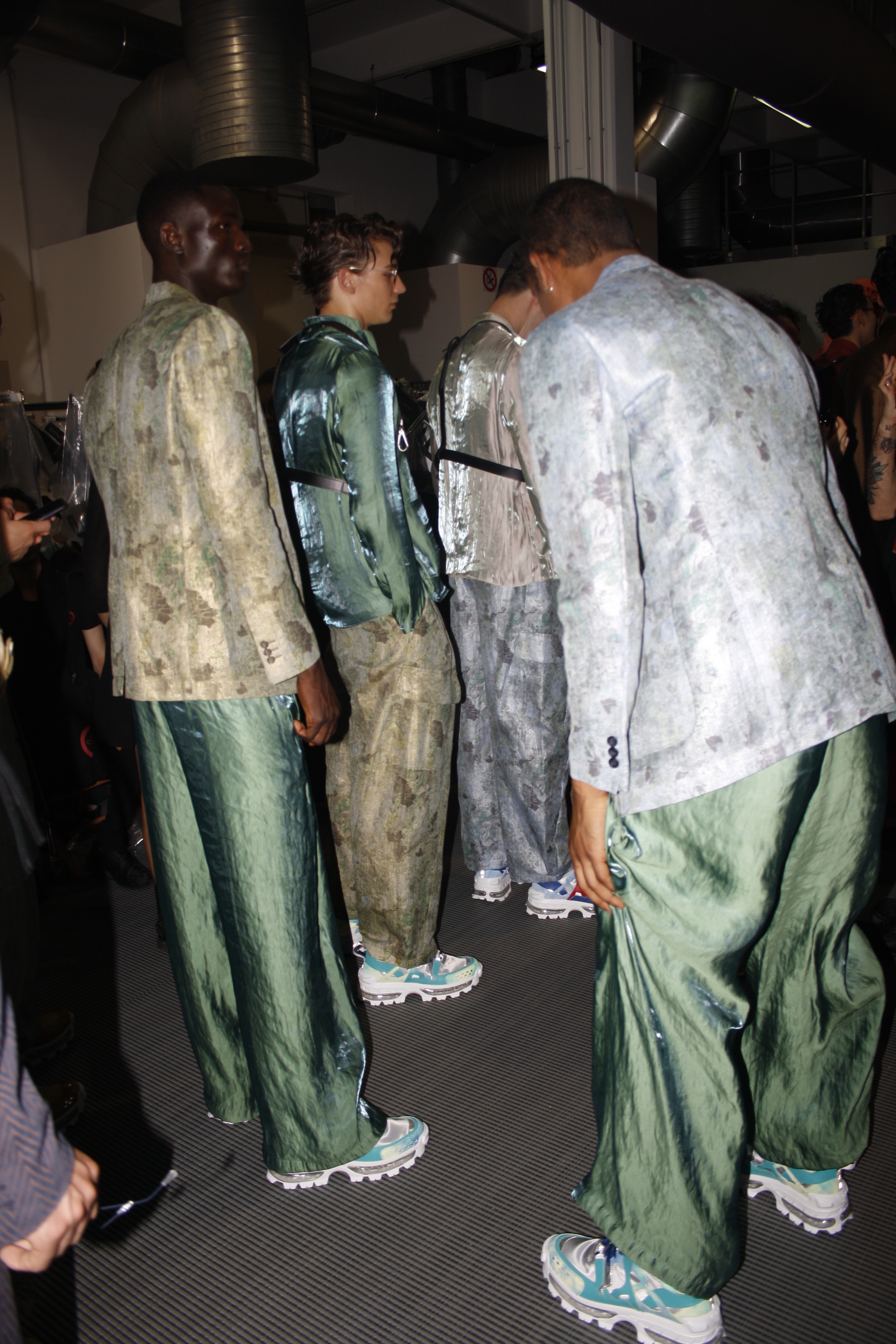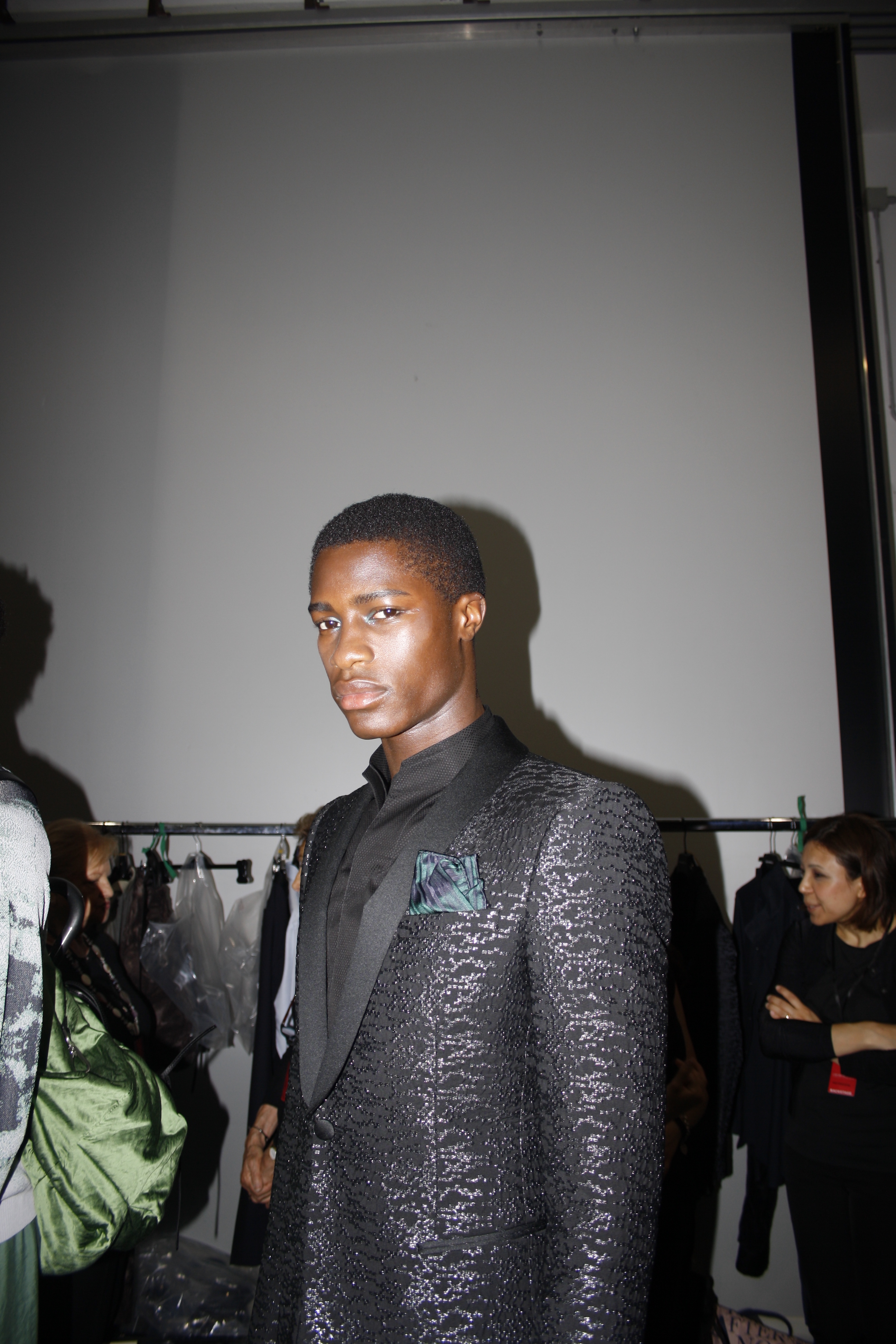 Credits
---
Photography Giorgia Imbrenda