kanye west and kid cudi share takashi murakami album art for 'kids see ghosts'
Could this be a return to 'Graduation'-era Ye?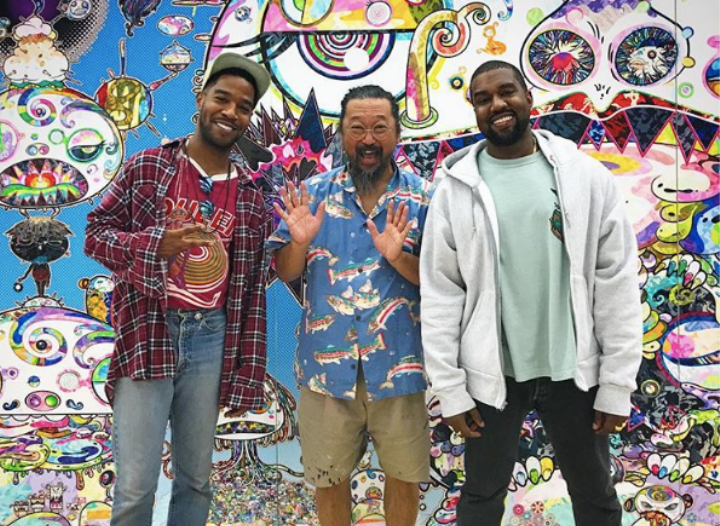 Image via Instagram
Kanye West's approach to album artwork seems to be "go big or fuck it." Some of his covers are masterclasses in complex design, others sit back and let the music speak, and some are shot on an iPhone en route to a Wyoming bonfire. For Kanye's upcoming collab album with Kid Cudi, Kids See Ghosts, the buddy rappers are going big — enlisting Japanese artist Takashi Murakami to create the artwork. Murakami was also behind the iconic artwork for Kanye's 2007 album Graduation, which riffed on themes of student life, showing Kanye's "Dropout Bear" being blasted into space.
Fans have long suspected that Murakami was working with Kanye and Cudi on their collab cover. Last year the artist posted an Instagram of himself and the two rappers chilling in his Tokyo studio. The new artwork, which Kanye teased a few months ago and has finally shared the finished version of, shows a cartoon ghost chomping its way across a Japanese watercolor dreamscape complete with Kanji and cherry blossoms. Kids See Ghosts is slated to drop June 8, and like last week's Ye, is expected to be a concise project of just seven tracks. Stay tuned to see if it's a nod to the '07 era in sound as well as style.