Photography Grant Spanier
evocative portraits of l.a. kids at all-night diners
Grant Spanier's photography series 'drive thru social club' celebrates friends, film, and fries.
Photography Grant Spanier
Grant Spanier should be awarded an honorary PhD in late-night Los Angeles burger joints. The photographer is originally from Minneapolis, but has probably been to more diners and drive-thrus than most L.A. natives — especially the young ones in his photos. Spanier's ongoing series "Drive Thru Social Club" shows L.A. youth captured during leisurely late-night cruises through the city, bathed in the familiar neon light of the classic American drive-thru. Most establishments are completely empty but for the odd hungry local or tired truck driver in the background. Spanier's subjects themselves are radiant, and not just because of the lurid neon lighting. Sporting platinum afros, vintage silk bombers, and Hot Rod flame shirts, they give the impression of extremely cool time-travelers stopped in for a snack.
"The series started as one image I had in my head of someone staring at, and illuminated by, a drive-thru menu late at night," Spanier explains to i-D of the Social Club's organic beginnings. "It evolved as a way to meet new creative collaborators, explore the city, burn some film, and eat some fries." Doesn't sound like a bad first date. As Spanier preps an exhibition of his series later this summer, we chat to the photographer about the best food to photograph and why film's not dead.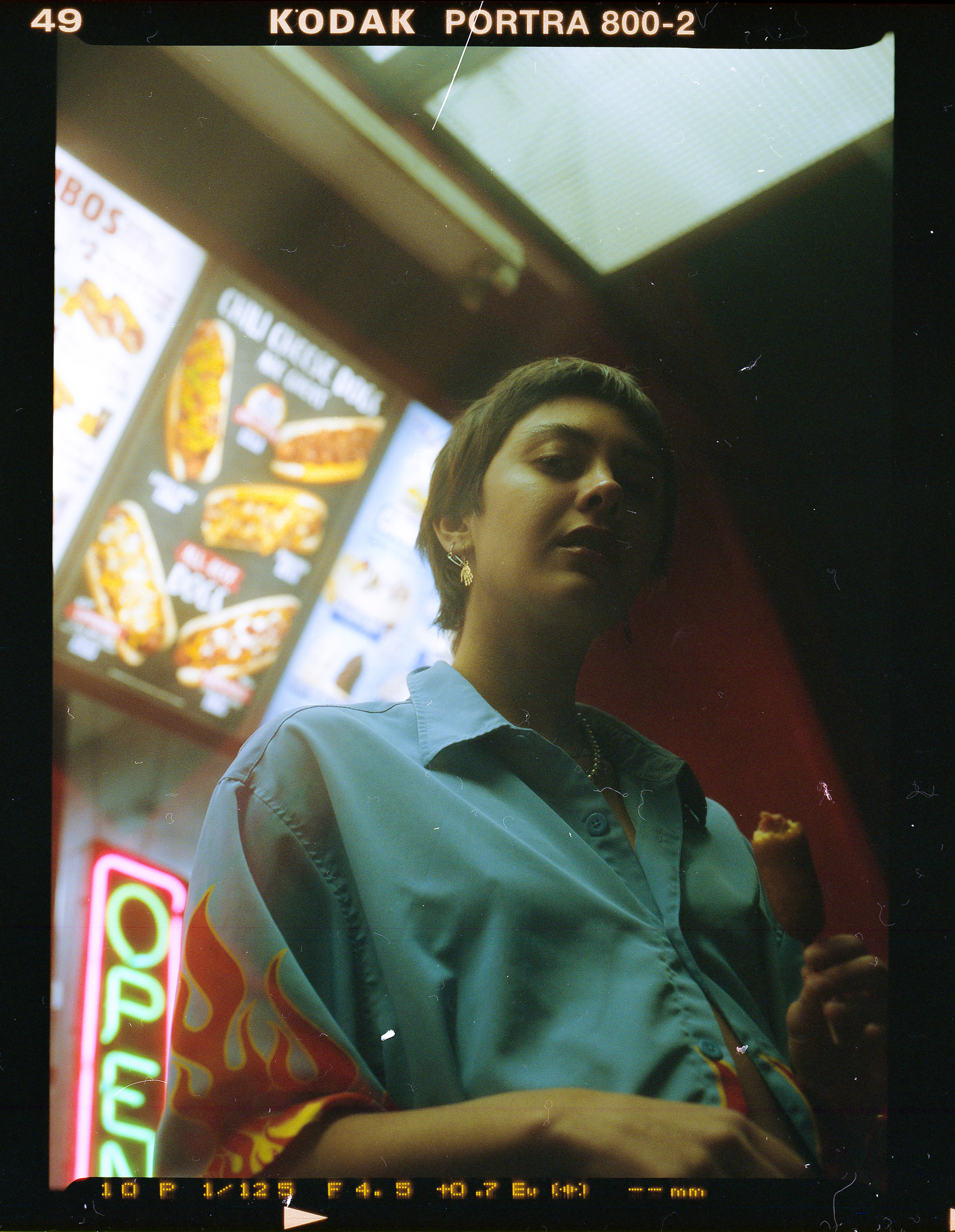 How did this series begin?
The series started as one image I had in my head of someone staring at, and illuminated by, a drive-thru menu late at night. It evolved as a way to meet new creative collaborators, explore the city, burn some film, and eat some fries.
Do you usually shoot with IRL friends or cast online? What's different about shooting with friends?
It's split between friends vs. new collaborators. A nice thing about using the series to shoot with someone new is it's a lightweight way to test out collaboration and meet for the first time. It's a really great creative "date" of sorts. And if we weren't friends before the shoot we usually are after. With IRL friends it's quite fun because it's so chill and semi-indulgent. I only shoot one roll of 120mm film per session. They're usually eating food and/or drinking a milkshake. No one is mad at that process [laughs].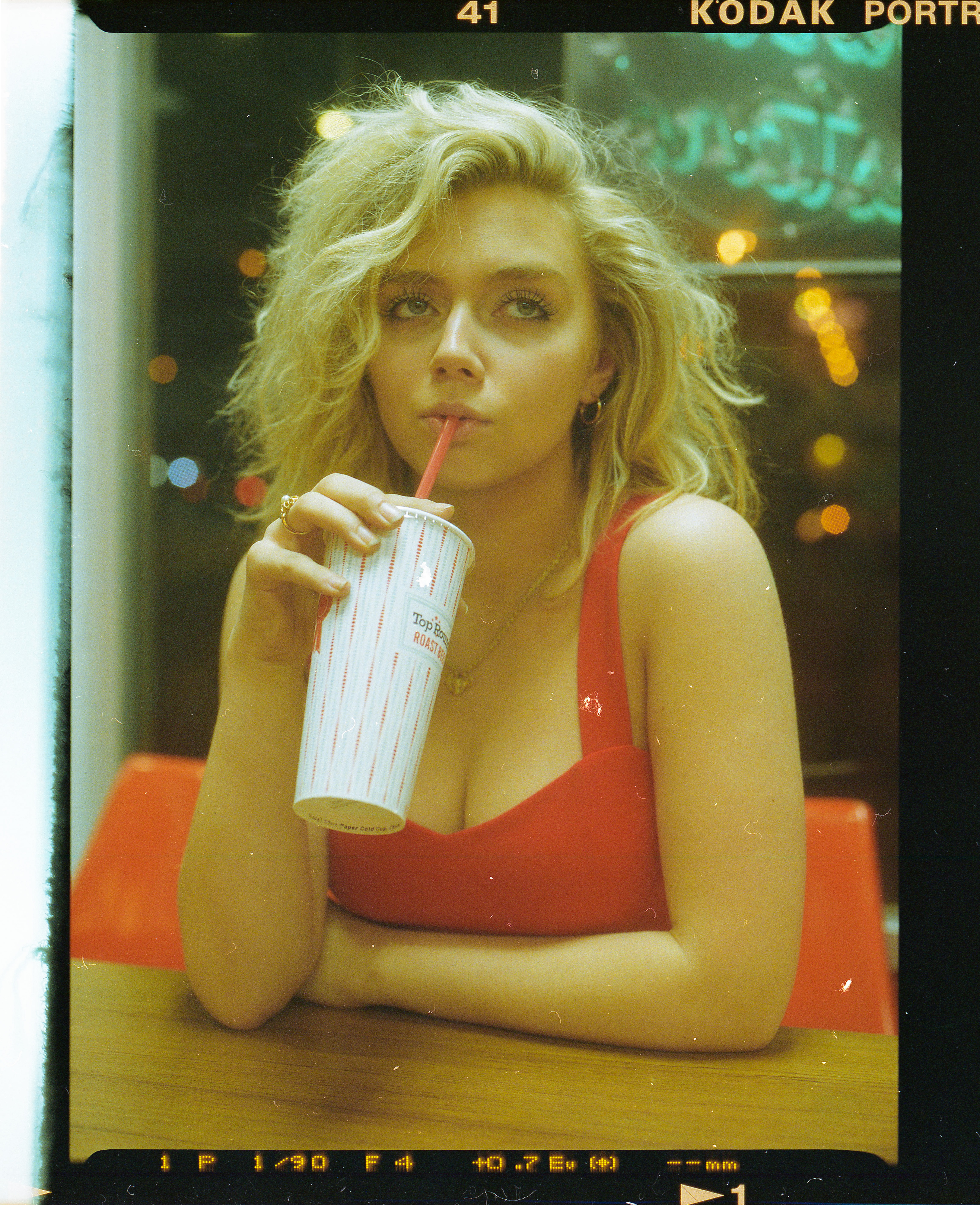 What intrigues you about the classic American diner?
I have a fascination with food, consumerism, nighttime, and nostalgia. I guess the "classic American diner" and the various fast food joints are at the nexus of those interests. Each restaurant is sort of trapped in time. Each has so much character. They're the dive bars of the food world. The lighting, decor, and menu of these places just tickles me somewhere special.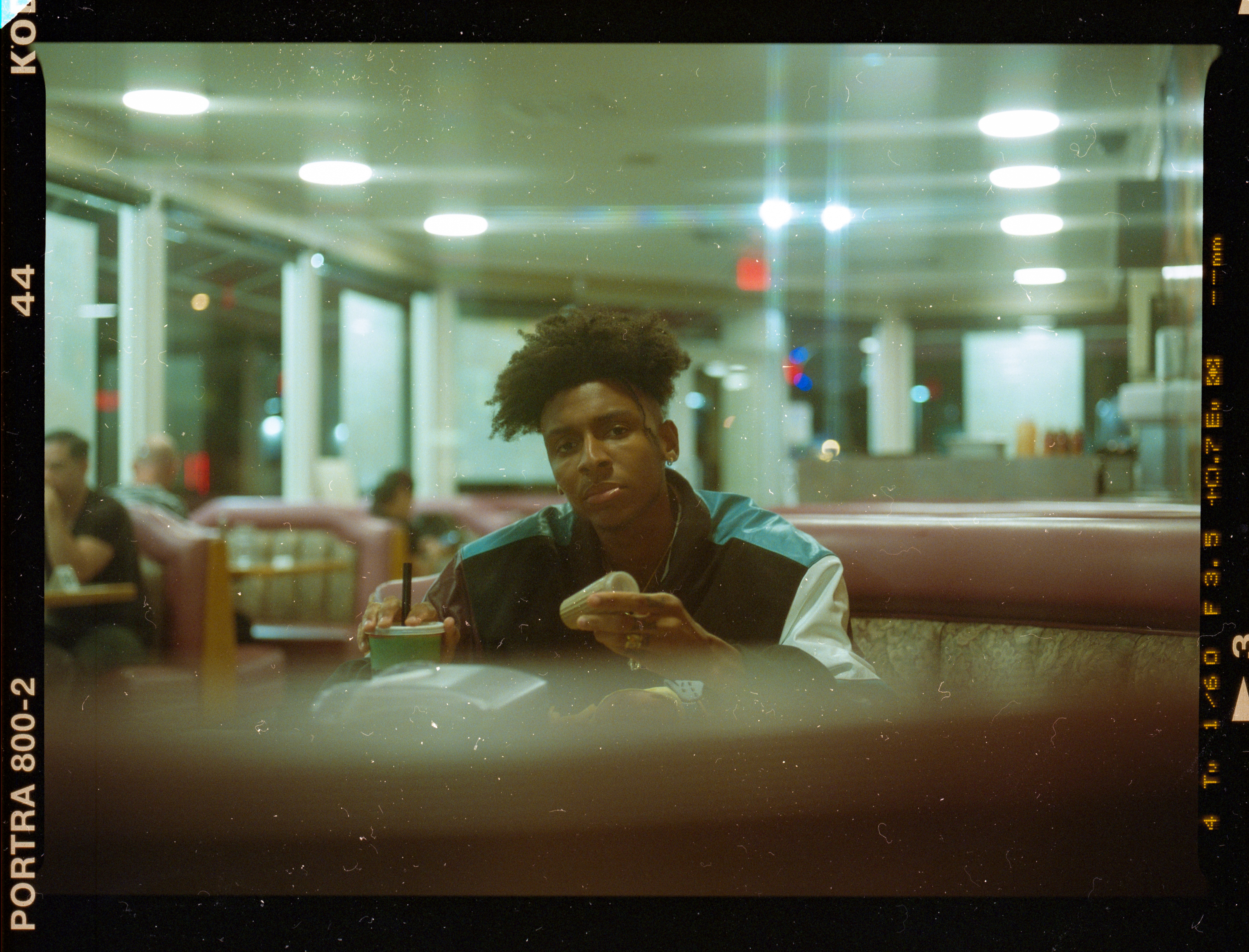 How did growing up in Minneapolis inform your photography?
Minneapolis has an absolutely vibrant, seriously underrated creative community. I was introduced to film in Minneapolis — there's a strong appreciation for analog in the city. It's such a perfect testing ground for creatives. It's accessible and not particularly cutthroat, while still being tops in terms of quality and general creativity. I fell in love with photography there. The winter fucking sucks though.
Do you travel around the country a lot or mostly shoot in Los Angeles?
This series has only been shot in Los Angeles so far. As far as generally shooting, I was really focused on getting established in LA the last 18 months, so I've been traveling less. I'm starting to hit the road again though for projects and for fun. There's something hard to deny about the inspiration and opportunity seeing new environments and people affords.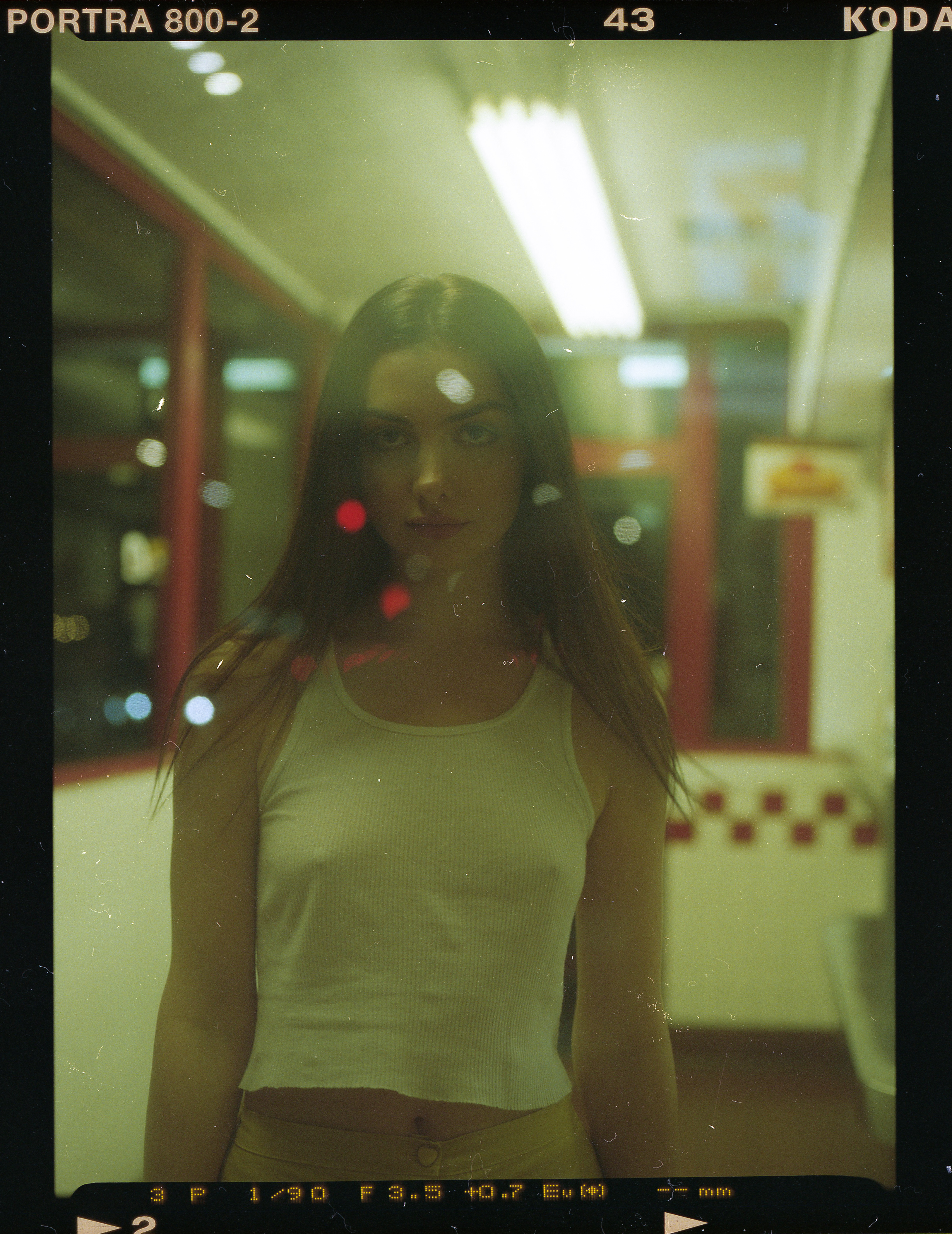 What do you like about shooting on film? Is this how you achieve a vintage feel other than the obvious styling and location decisions?
There's so much I like about shooting on film. I was recently part of Kodak's "Emerging Analog" exhibition at the International Center for Photography and was asked a similar question, to which I replied, "I shoot film because it feels better. The entire process — from idea to shutter click to finished image — is more satisfying for me. Not only is it more romantic, but I get more interesting results and introduce palpable serendipity into my work." It really is more exciting for me to shoot film. It's all just a bit more tangible. And yes, I think a vintage feel is a natural product of that process.
What's the best drive-thru meal to eat? What about to photograph?
Ironically I almost never eat drive-thru/fast food. Maybe this series is a sort of masochistic exercise in temptation/restraint [laughs]. And my favorite thing to photograph is actually a good cup.