tom of finland teams up with eytys to create a very kinky new boot
And queercore filmmaker Bruce LaBruce has exclusively shot it for us here first.
Tom of Finland might be the most famous creator of gay pornography in the world. Or in fact, could it be Canadian filmmaker Bruce LaBruce? Then again, to describe both as simply as that is of, course, reductive. Both are creators of unapologetically queer imagery; revelling in transgression, fetish and gay subcultures.

Both have also been misunderstood, censored, and outright banned, but also fêted and celebrated too. Tom of Finland has long been an influence on Bruce's work. "I've always made films containing explicit homosexual sex as a way of being unapologetic and in-your-face about being queer, a kind of sexual militancy borne out of the early years of the gay liberation movement," he explains. "So I've always been attracted to the direct and militant depiction of the leather scene and gay life as imagined by Tom of Finland. I've also been influenced by his strong aesthetics to portray gay sexuality. For me, style is as important as meaning and content to express this kind of hardcore gay sexuality."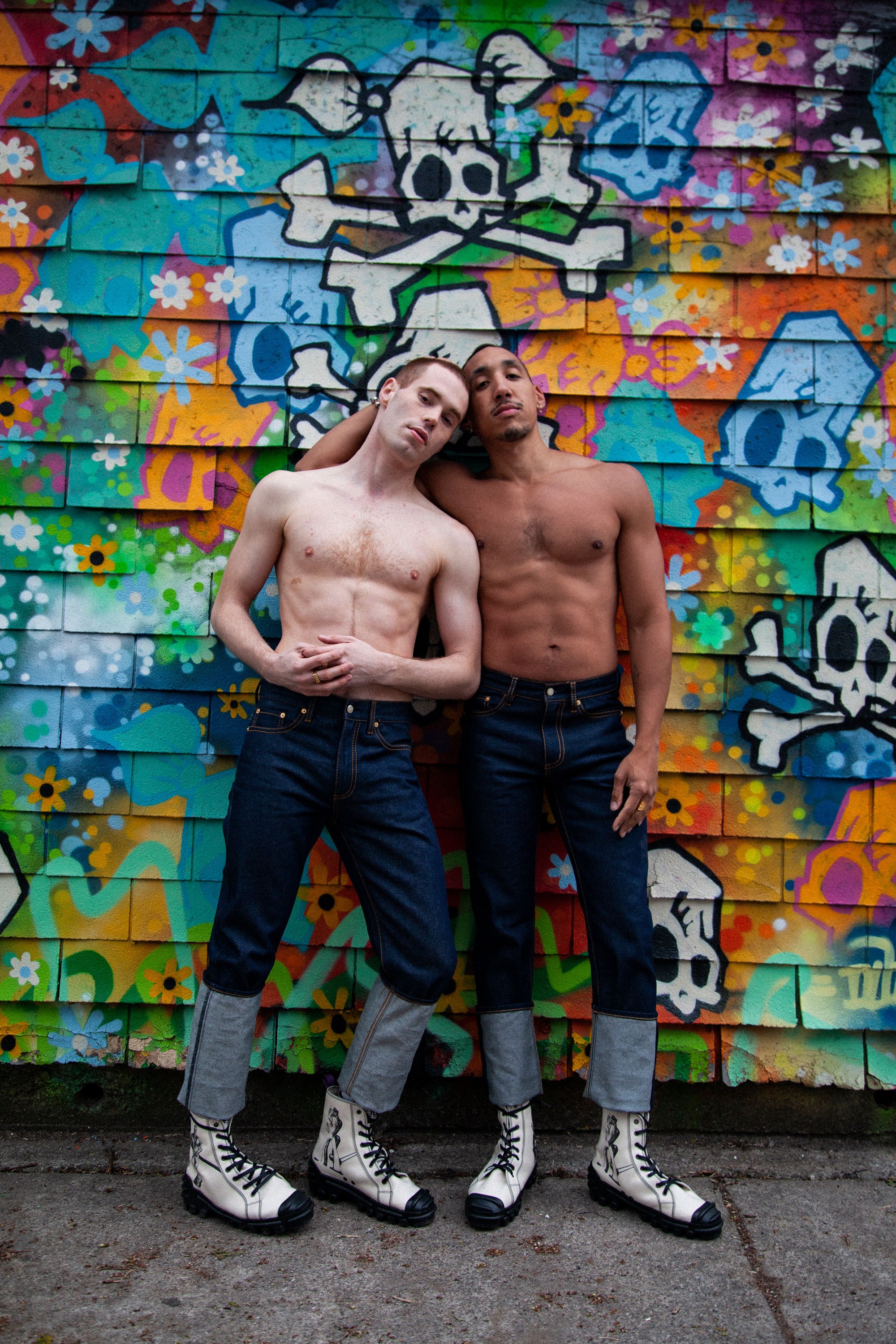 Now, finally, their work is being brought together, to celebrate Eytys' collaboration on a new capsule collection with the Tom of Finland Foundation. Bruce LaBruce has captured the boots on the streets of Toronto, being worn by two queer friends as they hang out, kiss, and fight. "They know each other and have probably had sex before!" Bruce says, of the shoot. "I knew they had sexual chemistry with each other, which is so central to the Tom of Finland universe. I just shot in my neighborhood. Some of it is shot in the parking lot behind my building, and the hallway location is in the apartment building of someone I know. I love the "natural" fluorescent lighting!"
The boots themselves pay homage to Tom's work, featuring his instantly recognisable drawings of masculine archetypes -- sailors, bikers and men at work. As part of the collaboration, Eytys have enlisted the service of another contemporary artist, Silvia Prada, who has interpreted the world of Tom of Finland through the eyes of a woman. "Tom of Finland's work for me is like feeling home," Silvia says of her fascination with the artist. "Pop culture, and especially gay pop culture, has been my field of work for years. As a teenager, while obsessed with magazines like Andy Warhol's Interview Magazine, I came across an article about Tom's work. Since then I became such a consumer of his work."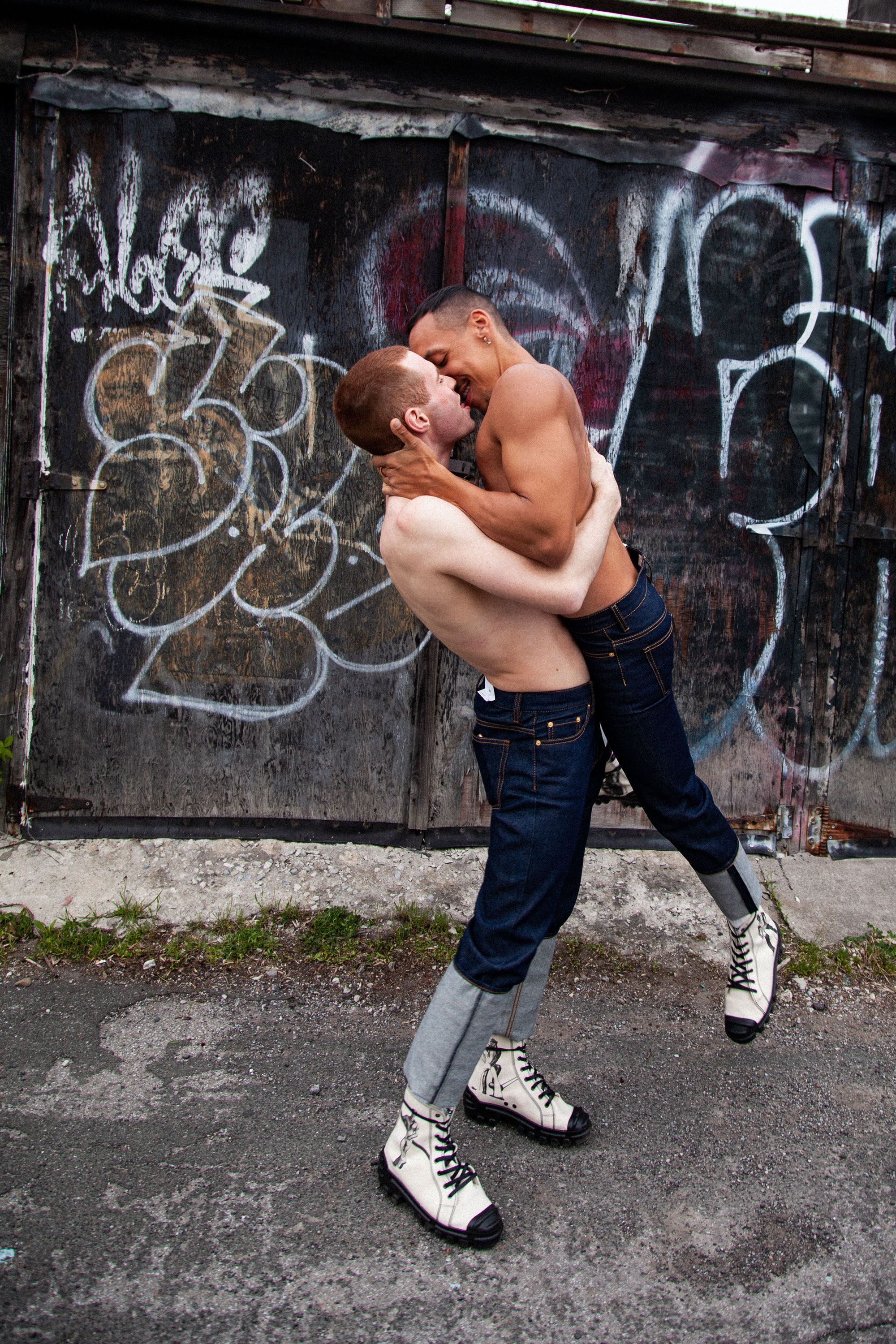 Tom died in 1991, but he's only grown in popularity since, and this collaboration speaks to his continued contemporary relevance. He has become a true alternative cultural icon. Who would he be drawing if he were working today? "UberEATS Delivery Man, M-F Transgender Construction Worker, IT In-home Computer Repair Man, Military Transman, Black Lives Matter Protester…" Bruce suggests.